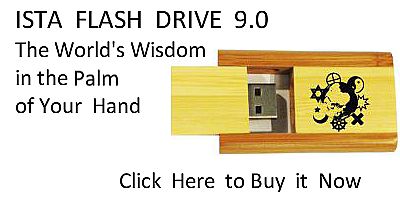 Sacred Texts
Christianity
Calvin
Index
Previous
Next
---
Calvin's Commentaries, Vol. 32: Matthew, Mark and Luke, Part II, tr. by John King, [1847-50], at sacred-texts.com
---
41. And when he came near, he beheld the city, and wept over it, saying, 42. O if even thou, and at least in this thy day, hadst known and considered the things which belong to thy peace! but now they are hid from thy eyes. 43. For the days will come upon thee, and thy enemies will encompass thee with a rampart; 720 and will enclose thee, and will shut thee in on all sides; 44. And will level thee with the ground, and thy children who are within thee; and will not leave in thee one stone upon another; because thou didst not know the time of thy visitation.
41. And wept over it. As there was nothing which Christ more ardently desired than to execute the office which the Father had committed to him, and as he knew that the end of his calling was to gather the lost sheep of the house of Israel, (Mt 15:24,) he wished that his coming might bring salvation to all. This was the reason why he was moved with compassion, and wept over the approaching destruction of the city of Jerusalem. For while he reflected that this was the sacred abode which God had chosen, in which the covenant of eternal salvation should dwell — the sanctuary from which salvation would go forth to the whole world, it was impossible that he should not deeply deplore its ruin. And when he saw the people, who had been adopted to the hope of eternal life, perish miserably through their ingratitude and wickedness, we need not wonder if he could not refrain from tears.
As to those who think it strange that Christ should bewail an evil which he had it in his power to remedy, this difficulty is quickly removed. For as he came down from heaven, that, clothed in human flesh, he might be the witness and minister of the salvation which comes from God, so he actually took upon him human feelings, as far as the office which he had undertaken allowed. And it is necessary that we should always give due consideration to the character which he sustains, when he speaks, or when he is employed in accomplishing the salvation of men; as in this passage, in order that he may execute faithfully his Father's commission, he must necessarily desire that the fruit of the redemption should come to the whole body of the elect people. Since, therefore, he was given to this people as a minister for salvation, it is in accordance with the nature of his office that he should deplore its destruction. He was God, I acknowledge; but on all occasions when it was necessary that he should perform the office of teacher, his divinity rested, and was in a manner concealed, that it might not hinder what belonged to him as Mediator. By this weeping he proved not only that he loved, like a brother, those for whose sake he became man, but also that God made to flow into human nature the Spirit of fatherly love.
42. O if even thou hadst known! The discourse is pathetic, and therefore abrupt; for we know that by those who are under the influence of vehement passion their feelings are not more than half-expressed. Besides, two feelings are here mingled; for not only does Christ bewail the destruction of the city, but he likewise reproaches the ungrateful people with the deepest guilt, in rejecting the salvation which was offered to them, and drawing down on themselves a dreadful judgment of God. The word even, which is interwoven with it, is emphatic; for Christ silently contrasts Jerusalem with the other cities of Judea, or rather, of the whole world, and the meaning is: "If Even thou, who art distinguished by a remarkable privilege above the whole world, — if thou at least, (I say,) who art a heavenly sanctuary in the earth, hadst known " This is immediately followed by another amplification taken from the time: "Though hitherto thou hast wickedly and outrageously rebelled against God, now at least there is time for repentance." For he means that the day is now at hand, which had been appointed by the eternal purpose of God for the salvation of Jerusalem, and had been foretold by the prophets. Thus (says Isaiah) is the accepted time, this is the day of salvation, (Isa 49:8; 2Co 6:2.)
Seek the Lord while he may be found; call upon him while he is near,
(Isa 55:6.)
The things which belong to thy peace Under the word peace he includes, according to the meaning of the Hebrew phrase, all that is essential to happiness. Nor does he simply say, that Jerusalem did not know her peace, but the things which belonged to her peace; for it frequently happens that men are far from being unacquainted with their happiness, but they are ignorant of the way and means, (as we say,) because they are blinded by their wickedness. Now since the compassion is mingled with reproach, let us observe, that men deserve the heavier punishment in proportion to the excellence of the gifts which they have received, because to other sins there is added an impious profanation of heavenly grace. Secondly, let us observe, that the nearer God approaches to us, and holds out the light of sound doctrine, the less excusable are we, if we neglect this opportunity. The gate of salvation, indeed, is always open; but as God is sometimes silent, it is no ordinary privilege, when He invites us to himself with a loud voice, and in a familiar manner, and therefore the contempt will be visited by severer punishment.
But now they are hid from thy eyes. This is not said for the purpose of extenuating the guilt of Jerusalem; for, on the contrary, it marks with disgrace the monstrous stupidity of that city, that, when God is present, it does not perceive him. I do acknowledge that it belongs to God alone to open the eyes of the blind, and that no man is qualified for understanding the mysteries of the heavenly kingdom, unless God enlighten him inwardly by his Spirit; but it does not follow from this that they who perish through their own brutal blindness are excusable. Christ intended also to remove an offense, which might otherwise have perplexed the ignorant and weak; for when the eyes of all were directed to that city, his example might have very great influence in both respects, either for evil or for good. That no man then may be perplexed by its unbelief and proud contempt of the Gospel, Jerusalem is condemned for disgraceful blindness.
43. For the days shall come upon thee. He now assumes, as it were, the character of a judge, and addresses Jerusalem with greater severity. In like manner the prophets also, though they shed tears over the destruction of those about whom they ought to feel anxiety, yet they summon up courage to pronounce severe threatenings, because they know that not only are they commanded to watch over the salvation of men, but that they have also been appointed to be the heralds of the judgment of God. Under these terms Jesus declares that Jerusalem will suffer dreadful punishment, because she did not know the time of her visitation; that is, because she despised the Redeemer who had been exhibited to her, and did not embrace his grace. Let the fearful nature of the punishments which she endured now alarm us, that we may not, by our carelessness, extinguish the light of salvation, but may be careful to receive the grace of God, and may even run with rigor to meet it.
---
Footnotes
---
Next: Indexes