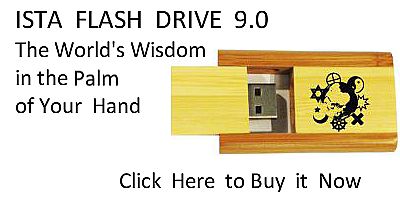 Sacred Texts
Christianity
Calvin
Index
Previous
Next
---
Calvin's Commentaries, Vol. 32: Matthew, Mark and Luke, Part II, tr. by John King, [1847-50], at sacred-texts.com
---
Matthew 19:27-30; Mark 10:28-31;
Luke 18:28-30; 22:28-30
Luke 18:28-30, 22:28-31
27. Then Peter answering said to him, Lo, we have left all, and have followed thee: what therefore shall we have? 28. And Jesus said to them, Verily I say to you, That you who have followed me in the regeneration, when the Son of man shall sit on the throne of his majesty, you also shall sit on twelve thrones, judging the twelve tribes of Israel. 29. And whosoever shall leave houses, or brothers, or sisters, or father, or mother, or wife, or children, or fields, for the sake of my name, shall receive a hundred-fold, and shall obtain eternal life. 30. And many that are first shall be last, and the last first. 634
28. And Peter began to say to him, Lo, we have left all, and have followed thee. 29. And Jesus answering said, Verily I say to you, There is no man that hath left house, or brothers, or sisters, or father, or mother, or wife, or children, or fields, for my sake, and (for the sake) of the Gospel, 635 30. But shall receive a hundred-fold now at this time, houses, and brothers, and sister, and mothers, and children, and fields, with persecution, and in the world to come eternal life. 31. But many that are first shall be last, and the last first. 636
28. And Peter said, Lo, we have left all, and have followed thee. 29. Who said to them, Verily I say to you, There is no man who hath left house, or parents, or brothers, or wife, or children, on account of the kingdom of God, 30. Who shall not receive much more at this time, and in the world to come eternal life.
28. You are they that have continued with me in my temptations: 637 29. And I appoint to you the kingdom, 638 as my Father hath appointed it to me; 30. That you may eat and drink at my table in my kingdom and may sit on thrones, judging the twelve tribes of Israel.
Matthew 19:27. Then Peter answering said to him. Peter tacitly compares himself and the other disciples to the rich man, whom the world had turned aside from Christ. As they had led a poor and wandering 639 life, which was not unaccompanied by disgrace and by annoyances, and as no better condition for the future presented itself, he properly inquires if it be to no purpose that they have left all their property, and devoted themselves to Christ; for it would be unreasonable if, after having been stripped of their property by the Lord, they should not be restored to a better condition.
Lo, we have left all. But what were those all things? for, being mean and very poor men, they scarcely had a home to leave, and therefore this boasting might appear to be ridiculous. And certainly experience shows how large an estimate men commonly form of their duties towards God, as at this day, among the Papists, those who were little else than beggars make it a subject of haughty reproach that they have sustained great damage for the sake of the Gospel. But the disciples may be excused on this ground, that, though their wealth was not magnificent, they subsisted at home, by their manual labors, not less cheerfully than the richest man. And we know that men of humble condition, who have been accustomed to a quiet and modest life, reckon it a greater hardship to be torn from their wives and children than those who are led by ambition, or who are carried in various directions by the gale of prosperity. Certainly, if some reward had not been reserved for the disciples, it would have been foolish in them to have changed their course of life. 640 But though on that ground they might be excused, they err in this respect, that they demand a triumph to be given them, before they have finished their warfare. If we ever experience such uneasiness at delay, and if we are tempted by impatience, let us learn first to reflect on the comforts by which the Lord soothes the bitterness of the cup in this world, and next elevate our minds to the hope of the heavenly life; for these two points embrace the answer of Christ.
28. Verily I say to you. That the disciples may not think that they have lost their pains, and repent of having begun the course, Christ warns them that the glory of his kingdom, which at that time was still hidden, was about to be revealed. As if he had said, "There is no reason why that mean condition should discourage you; for I, who am scarcely equal to the lowest, will at length ascend to my throne of majesty. Endure then for a little, till the time arrive for revealing nay glory." And what does he then promise to them? That they shall be partakers of the same glory.
You also shall sit on twelve thrones By assigning to them thrones, from which they may judge the twelve tribes of Israel, he compares them to assessors, or first councilors and judges, who occupy the highest seats in the royal council. We know that the number of those who were chosen to be apostles was twelve, in order to testify that, by the agency of Christ, God purposed to collect the remnant of his people which was scattered. This was a very high rank, but hitherto was concealed; and therefore Christ holds their wishes in suspense till the latest revelation of his kingdom, when they will fully receive the fruit of their election. And though the kingdom of Christ is, in some respects, manifested by the preaching of the Gospel, there is no doubt that Christ here speaks of the last day.
In the regeneration. Some connect this term with the following clause. In this sense, regeneration would be nothing else than the renovation which shall follow our restoration, when life shall swallow up what is mortal, and when our mean body shall be transformed into the heavenly glory of Christ. But I rather explain regeneration as referring to the first coming of Christ; for then the world began to be renewed, and arose out of the darkness of death into the light of life. And this way of speaking occurs frequently in the Prophets, and is exceedingly adapted to the connection of this passage. For the renovation of the Church, which had been so frequently promised, had raised an expectation of wonderful happiness, as soon as the Messiah should appear; and therefore, in order to guard against that error, Christ distinguishes between the beginning and the completion of his reign.
Luke 22:28. You are they who have continued with me. Although Luke appears to relate a different discourse of Christ, and one which was delivered at a different time, yet I have no doubt that it refers to the same time. For it is not a continued discourse of Christ that is here related, but detached sentences, without any regard to the order of time, as we shall shortly afterwards have occasion to state. But he employs more words than Matthew; for he declares that, as the apostles had accompanied him, and had remained steadfastly in his temptations, they would also be partakers of his glory. It is asked, in what sense does he call them his temptations? I think that he means the contests by which God tried him and the apostles in common. And properly did he use the word temptations; for, according to the feeling of human nature, his faith and patience were actually tried.
29. And I appoint to you the kingdom. Here he makes them not only judges, but kings; for he shares with them the kingdom which he received from the Father There is an emphasis in the word appoint, that they may not, by warmth and vehemence of desire, hasten too eagerly to possess the kingdom of which he alone has the lawful right to dispose. By his own example, also, he exhorts them to patience; for, though he was ordained by the Father to be a King, yet he was not immediately raised to his glory, but even emptied Himself, (Php 2:7,) and by the ignominy of the cross obtained kingly honor. To eat and drink at his table is put metaphorically for being made partakers of the same glory.
Matthew 19:29. And whosoever shall forsake. After having raised the expectation of his followers to the hope of a future life, he supports them by immediate consolations, 641 and strengthens them for bearing the cross. For though God permit his people to be severely afflicted, he never abandons them, so as not to recompense their distresses by his assistance. And here he does not merely address the apostles, but takes occasion to direct his discourse generally to all the godly. The substance of it is this: Those who shall willingly lose all for the sake of Christ, will be more happy even in this life than if they had retained the full possession of them; but the chief reward is laid up for them in heaven.
But what he promises about recompensing them a hundredfold appears not at all to agree with experience; for in the greater number of cases, those who have been deprived of their parents, or children, and other relatives — who have been reduced to widowhood, and stripped of their wealth, for the testimony of Christ — are so far from recovering their property, that in exile, solitude and desertion, they have a hard struggle with severe poverty. I reply, if any man estimate aright the immediate grace of God, by which he relieves the sorrows of his people, he will acknowledge that it is justly preferred to all the riches of the world. For though unbelievers flourish, (Ps 92:7,) yet as they know not what awaits them on the morrow (Jas 4:14,) they must be always tossed about in perplexity and terror, and it is only by stupefying themselves in some sort that they can at all enjoy prosperity. 642 Yet God gladdens his people, so that the small portion of good which they enjoy is more highly valued by them, and far sweeter, than if out of Christ they had enjoyed an unlimited abundance of good things. In this sense I interpret the expression used by Mark, with persecutions; as if Christ had said, Though persecutions always await the godly in this world, and though the cross, as it were, is attached to their back, yet so sweet is the seasoning of the grace of God, which gladdens them, that their condition is more desirable than the luxuries of kings.
30. And many that are first shall be last. This sentence was added in order to shake off the indolence of the flesh. The apostles, though they had scarcely begun the course, were hastening to demand the prize. And such is the disposition of almost all of us, that, when a month has elapsed, we ask, like soldiers who have served their time, to receive a discharge. But Christ exhorts those who have begun well (Gal. 3:3, Gal. 5:7) to vigorous perseverance, and at the same time gives warning, that it will be of no avail to runners to have begun with alacrity, if they lose courage in the midst of the course. In like manner Paul also warns us, that not all who run obtain t/re prize, (1Co 9:24;) and in another passage he exhorts believers, by referring to his own example, to:
forget those things which are behind, and press forward to the remaining portion of their course,
(Phil. 3:13, 14.)
As often, therefore, as we call to mind the heavenly crown, we ought, as it were, to feel the application of fresh spurs, that we may not be more indolent for the future.
---
Footnotes
---
Next: Matthew 20:1-16