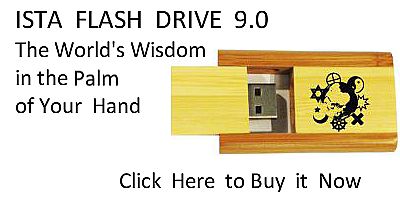 Sacred Texts
Christianity
Calvin
Index
Previous
Next
---
Calvin's Commentaries, Vol. 31: Matthew, Mark and Luke, Part I, tr. by John King, [1847-50], at sacred-texts.com
---
38. You have heard that it was said, An eye for an eye, and a tooth for a tooth. 39. But I say to you, Do not resist evil: but whoever, shall inflict a blow on thy right cheek, turn to him the other also: 40. And to him who wishes to enter into a law-suit with thee, and to take away thy coat, allow him thy cloak also: 41. And whoever shall constrain thee to one mile, go with him two.
29. To him who striketh thee on one cheek offer also the other, and from him who taketh away thy cloak, do not forbid thy coat also. 30. And to every one that asketh from thee give; and from him who takes what are thine, do not ask them again.
Matthew 5:38. An eye for an eye. Here another error is corrected. God had enjoined, by his law, (Le 24:20,) that judges and magistrates should punish those who had done injuries, by making them endure as much as they had inflicted. The consequence was, that every one seized on this as a pretext for taking private revenge. They thought that they did no wrong, provided they were not the first to make the attack, but only, when injured, returned like for like. Christ informs them, on the contrary, that, though judges were entrusted with the defense of the community, and were invested with authority to restrain the wicked and repress their violence, yet it is the duty of every man to bear patiently the injuries which he receives.
39. Do not resist evil. There are two ways of resisting: the one, by warding off injuries through inoffensive conduct; the other, by retaliation. 412 Though Christ does not permit his people to repel violence by violence, yet he does not forbid them to endeavor to avoid an unjust attack. The best interpreter of this passage that we can have is Paul, who enjoins us rather to "overcome evil by good" (Ro 12:21) than contend with evil-doers. 413 We must attend to the contrast between the vice and the correction of it. The present subject is retaliation. 414 To restrain his disciples from that kind of indulgence, he forbids them to render evil for evil. He afterwards extends the law of patience so far, that we are not only to bear patiently the injuries we have received, but to prepare for bearing fresh injuries. The amount of the whole admonition is, that believers should learn to forget the wrongs that have been done them, — that they should not, when injured, break out into hatred or ill-will, or wish to commit an injury on their part, — but that, the more the obstinacy and rage of wicked men was excited and inflamed, they should be the more fully disposed to exercise patience.
Whoever shall inflict a blow. Julian, 415 and others of the same description, have foolishly slandered this doctrine of Christ, as if it entirely overturned the laws of a country, and its civil courts. Augustine, in his fifth epistle, employs much skill and judgment in showing, that the design of Christ was merely to train the minds of believers to moderation and justice, that they might not, on receiving one or two offenses, fail or lose courage. The observation of Augustine, "that this does not lay down a rule for outward actions," is true, if it be properly understood. I admit that Christ restrains our hands, as well as our minds, from revenge: but when any one has it in his power to protect himself and his property from injury, without exercising revenge, the words of Christ do not prevent him from turning aside gently and inoffensively to avoid the threatened attack.
Unquestionably, Christ did not intend to exhort his people to whet the malice of those, whose propensity to injure others is sufficiently strong: and if they were to turn to them the other cheek, what would it be but holding out such an encouragement? It is not the business of a good and judicious commentator to seize eagerly on syllables, but to attend to the design of the speaker: and nothing is more unbecoming the disciples of Christ, than to spend time in cavilling about words, where it is easy to see what the Master means. But in the present instance, the object which Christ has in view is perfectly obvious. He tells us, that the end of one contest will be the beginning of another, and that, through the whole course of their life, believers must lay their account with sustaining many injuries in uninterrupted succession. When wrong has been done them in a single instance, he wishes them to be trained by this example to meek submission, that by suffering they may learn to be patient.
40. And to him who wishes to enter into a law-suit with thee. Christ now glances at another kind of annoyance, and that is, when wicked men torment us with law-suits. He commands us, even on such an occasion, to be so patient and submissive that, when our coat has been taken away, we shall be prepared to give up our cloak also. None but a fool will stand upon the words, so as to maintain, that we must yield to our opponents what they demand, before coming into a court of law: for such compliance would more strongly inflame the minds of wicked men to robbery and extortion; and we know, that nothing was farther from the design of Christ. What then is meant by giving the cloak to him who endeavors, on the ground of a legal claim, 416 to take away our coat? If a man, oppressed by an unjust decision, loses what is his own, and yet is prepared, when it shall be found necessary, to part with the remainder, he deserves not less to be commended for patience than the man who allows himself to be twice robbed before coming into court. In short, when Christians meet with one who endeavors to wrench from them a part of their property, they ought to be prepared to lose the whole.
Hence we conclude, that Christians are not entirely prohibited from engaging in law-suits, provided they have a just defense to offer. Though they do not surrender their goods as a prey, yet they do not depart from this doctrine of Christ, which exhorts us to bear patiently "the spoiling of our goods," (Heb 10:34.) It is, no doubt, rare to find a man who proceeds, with mild and proper feelings, to plead in a court: but, as it is possible for a man to defend a just cause with a view to the public advantage, we have no right to condemn the thing in itself, because it appears to be directed by improper feelings.
The different modes of expression which are employed by Matthew and Luke, make no alteration in the meaning. A cloak is usually of more value than a coat: and accordingly, when Matthew says, that we ought to give a cloak to him who takes away a coat, he means that, after having sustained a smaller loss, we ought to be prepared to endure a greater. What is stated by Luke agrees with the ancient proverb, "The coat is nearer than the cloak." 417
Luke 6:30. To every one that asketh of thee. The same words, as we shall presently see, are found in Matthew: for it may readily be inferred from the context, that Luke does not here speak of a request to obtain assistance, but of actions at law, which bad men raise for the purpose of carrying off the property of others. From him who takes away what are thine, ask them not again. If it is thought better to read the two clauses separately, I have no objection: and then it will be an exhortation to liberality in giving. As to the second clause, in which Christ forbids us to ask again those things which have been unjustly taken away, it is undoubtedly an exposition of the former doctrine, that we ought to bear patiently "the spoiling of our goods." But we must remember what I have already hinted, that we ought not to quibble about words, as if a good man were not permitted to recover what is his own, when God gives him the lawful means. We are only enjoined to exercise patience, that we may not be unduly distressed by the loss of our property, but calmly wait, till the Lord himself shall call the robbers to account.
---
Footnotes
---
Next: Matthew 5:42;Luke 6:34-35