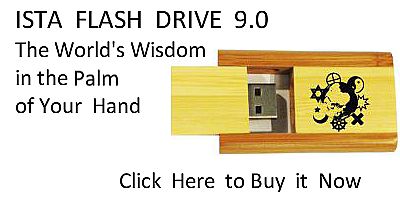 Sacred Texts
Christianity
Calvin
Index
Previous
Next
---
Calvin's Commentaries, Vol. 28: Jonah, Micah, Nahum, tr. by John King, [1847-50], at sacred-texts.com
---
1. Hear ye now what the Lord saith; Arise, contend thou before the mountains, and let the hills hear thy voice.
1. Audite nunc (vel, quaeso) quod dicit Jehova, — Surge, litiga coram montibus, et colles audiant vocem tuam:
2. Hear ye, O mountains, the Lord's controversy, and ye strong foundations of the earth: for the Lord hath a controversy with his people, and he will plead with Israel.
2. Audite montes disceptationem Jehovae, et fortia undamenta terrae: quia disceptatio Jehovae cum populo suo, et cum Israele contendet.
Here the Prophet avowedly assumes that the people were sufficiently proved guilty; and yet they resisted through a hardiness the most obdurate, and rejected all admonitions without shame, and without any discretion. He is therefore commanded to direct his discourse to the mountains and to the hills; for his labor had now for a long time been useless as to men. The meaning then is that when the Prophet had spent much labor on the people and derived no fruit, he is at length bidden to call the mountains and the hills to bear their testimony to God; and thus before the elements is made known and proved the ungodliness and the obstinacy of the people. But before he relates what had been committed to him, he makes a preface, in order to gain attention.
Hear ye what Jehovah says. The Prophets are wont, on very serious subjects, to make such a preface as is here made by Micah: and it is indeed sufficiently evident from the passage, that he has here no ordinary subject for his teaching, but that, on the contrary, he rebukes their monstrous stupidity; for he had been addressing the deaf without any advantage. As then the Prophet was about to declare no common thing, but to be a witness of a new judgment, — this is the reason why he bids them to be unusually attentive. Hear, he says, what Jehovah saith. What is it? He might have added, "Jehovah has very often spoken to you, he has tried all means to bring you to the right way; but as ye are past recovery, vengeance alone now remains for you: he will no more spend labor in vain on you; for he finds in you neither shame, nor meekness, nor docility." The Prophet might have thus spoken to them; but he says that another thing was committed to his charge by the Lord, and that is, to contend or to plead before the mountains. And this reproach ought to have most acutely touched the hearts of the people: for there is here an implied comparison between the mountains and the Jews; as though the Prophet said, — "The mountains are void of understanding and reason, and yet the Lord prefers to have them as witness of his cause rather than you, who exceed in stupidity all the mountains and rocks." We now then perceive the design of God.
Some take mountains and hills in a metaphorical sense for the chief men who then ruled: and this manner of speaking very frequently occurs in Scripture: but as to the present passage, I have no doubt but that the Prophet mentions mountains and hills without a figure; for, as I have already said, he sets the hardness of the people in opposition to rocks, and intimates, that there would be more attention and docility in the very mountains than what he had hitherto found in the chosen people. And the particle את, at, is often taken in the sense of before: it means also with; but in this place I take it for ל, lamed, before or near, as many instances might be cited. But that this is the meaning of the Prophet it is easy to gather from the next verse, when he says —
Hear, ye mountains, the controversy of Jehovah, 161 how? and ye strong foundations of the earth, he says. He speaks here no more of hills, but summons the whole world; as though he said, "There is not one of the elements which is not to bear witness respecting the obstinacy of this people; for the voice of God will penetrate to the farthest roots of the earth, it will reach the lowest depths: these men will at the same time continue deaf." And he says not, the Lord threatens you, or denounces judgment on you; but Jehovah has a contention with his people. We now then see that there is no metaphor in these words; but that the Prophet merely shows how monstrous was the stupor of the people, who profited nothing by the celestial doctrine delivered to them, so that the very mountains and the whole machinery of earth and heaven, though destitute of reason, had more understanding than these men. And it is not unusual with the Prophets, we know, to turn their discourse to mute elements, when there remains no hope of success from men. But our Prophet does not abruptly address mountains and hills as Isaiah does, (Isa 1:2,) and as also Moses had done,
'Hear, ye heavens, what I shall say, let the earth hear the words of my mouth,' (De 32:1,)
but he prefaces his discourse by saying, that it had been specially commanded to him to summon the mountains and hills to God's judgment. By saying then, "Hear ye what Jehovah saith," he prepares as I have said, the Jews to hear, that they might know that something uncommon and altogether unusual was to be announced, — that the Lord, in order more fully to convict them of extreme impiety, intended to plead his cause before the mountains.
Arise, then, and plead before the mountains, and let the hills hear thy voice. What sort of voice was this? They who think that the judges are here figuratively pointed out may be easily refuted; for Micah in the next verse mentions the substance of this pleading, namely that the Lord expostulated with his people. We hence see that God had no contention with the mountains, but that, on the contrary, the mountains were summoned, that they might understand God's pleading, not against them, but against the people. Hear then, ye mountains, Jehovah's controversy, and ye strong foundations of the earth, that is, the very rocks. There is nothing so hard in the world, he says, that shall not be inane to hear; for this pleading shall reach the lowest depths. Jehovah then has a controversy with his people, and he will plead, or contend, with Israel It follows —
3. O my people, what have I done unto thee? and wherein have I wearied thee? testify against me.
3. Popule mi, quid feci tibi? Et in quo exhibui tibi molestiam? Testificare contra me.
Here God, in the first place, offers to give a reason, if he was accused of any thing. It seems indeed unbecoming the character of God, that he should be thus ready as one guilty to clear himself: but this is said by way of concession; for the Prophet could not otherwise express, that nothing that deserved blame could be found in God. It is a personification, by which a character; not his own, is ascribed to God. It ought not therefore to appear inconsistent, that the Lord stands forth here, and is prepared to hear any accusation the people might have, that he might give an answer, My people! what have I done? By using this kind expression, my people, he renders double their wickedness; for God here descends from his own elevation, and not only addresses his people, in a paternal manner, but stands as it were on the opposite side, and is prepared, if the people had anything to say, to give answer to it, so that they might mutually discuss the question, as it is usually done by friends. Now the more kindly and indulgently the Lord deals with his people, the more enhanced, as I have said, is their sin.
He says first, What have I done to thee? that is, what hast thou to accuse me with? He adds In what have I caused trouble 162 to thee? or, In what have I been troublesome to thee? Testify, he says, against me. This testifying was to be made to the mountains and hills; as though he said, "I am ready to plead my cause before heaven and earth; in a word, before all my creatures." Some render the passage, "Answer me:" and ענה, one, is also to answer; but the context requires the former meaning; for God conceded so much liberty to the Jews, that they might bring forward against him any fault they had to allege. Testify, he says, against me; that is, there are witnesses present; make public now thy case by stating particulars, I am ready for the defense. We hence see the truth of what I have before stated, — that a character, not his own is ascribed to God: but this is done by way of concession. He afterwards adds —
4. For I brought thee up out of the land of Egypt, and redeemed thee out of the house of servants; and I sent before thee Moses, Aaron, and Miriam.
4. Certe (vel, quia, vel, nempe quod ascendere te feci e terra AEgypti, et ex domo servorum redemi te, et misi coram te Mosen, Aaron, et Mariam.
God, having testified that he had in nothing been troublesome to the people, now states with how great and with how many benefits he had bound them to himself. But we may prefer taking the words as explanatory and somewhat ironical that he records his benefits in the place of trouble or vexation; though, in my judgment, it is better to read the two clauses apart. I have brought thee, he says, from the land of Egypt, from that miserable bondage; and then he says, I have redeemed thee 163 By the word, redeem, he expresses more clearly and more fully illustrates his kindness. Then he adds, I have set over thee as leaders Moses, and Aaron, and Miriam, the sister of them both. Benefits, we know, are often accompanied with injuries; and he who obliges another destroys all his favor, when he turns kindness as it often happens, into reproach. It is hence frequently the case, that he who has been kind to another brings so serious an injury, that the memory of his kindness ought not to continue. God mentions here these two things, — that he had conferred vast benefits on the people, — and yet that he had in nothing been burdensome to them; as though he said "Many are those things which I can, if necessary, on my part bring forward, by which I have more than a hundred times made thee indebted to me; now thou canst not in thy turn bring anything against me; thou canst not say that I have accompanied my benefits with wrongs, or that thou hast been despised, because thou were under obligations to me, as it is often the case with men who proudly domineer, when they think that they have made others bound to them. I have not then thought proper to accompany my great favors with anything troublesome or grievous to thee." We now understand why the Prophet expressly mentions these two things, — that God had in nothing been vexatious to his people, — and that he had brought them up from the land of Egypt.
That redemption was so great, that the people ought not to have complained, had it been the will of God to lay on their shoulders some very heavy burdens: for this answer might have been ever readily given, — "Ye have been delivered by me; ye owe to me your life and your safety. There is therefore no reason why any thing should be now burdensome to you; for the bondage of Egypt must have been bitterer to you than hundred deaths; and I redeemed you from that bondage." But, as the Lord had treated his redeemed people so kindly and so humanely, yea, with so much indulgence, how great and how intolerable was their ingratitude in not responding to his great kindness? We now more fully understand the Prophet's meaning in these words.
I have made thee to ascend, he says, from Egypt; and then, I have redeemed thee. He goes on, as we have said, by degrees. He afterwards adds, I have sent before thy face Moses, Aaron, and Miriam. God means here that it had not been a momentary kindness; for he continued his favor towards the Jews when he set over them Moses and Aaron, and Miriam, which was an evidence of his constant care, until he had completed his work of delivering them. For Moses was a minister of their deliverance in upholding civil order, and Aaron as to the priesthood and spiritual discipline. With regard to Miriam, she also performed her part towards the women; and as we find in Exodus 15, she composed a song of thanksgiving after passing through the Red Sea: and hence arose her base envy with regard to Moses; for being highly praised, she thought herself equal to him in dignity. It is at the same time right to mention, that it was an extraordinary thing, when God gave authority to a woman, as was the case with Deborah that no one may consider this singular precedent as a common rule. It now follows —
5. O my people, remember now what Balak king of Moab consulted, and what Balaam the son of Beor answered him from Shittim unto Gilgal; that ye may know the righteousness of the Lord.
5. Popule mi, recordare nunc (vel, quaeso, est eadem particula) quid cogitaverit Balak, rex Moab, et quid responderit ei Balaam, filius Beor, a Sittim usque ad Gilgal, ut cognosceres (vel, cognoscas) justitias Jehovae.
God briefly records here what happened in the desert, — that the people had need of some extraordinary help in addition to the many benefits which he had conferred on them. For though the people lived safely in the desert as to the Egyptians, though they were fed by manna and water from the rock flowed for them, though the cloud by day protected them from the heat of the sun, and the pillar of fire shone on them during the night, yet the stream of God's mercy seemed to have been stopped when Balaam came forth, who was a Prophet, and then, as one armed with celestial weapons, fought against the people and opposed their deliverance. Now, had God permitted Balaam to curse the people, what could have taken place, but that they must have been deprived of all their blessings? This is the reason why the Prophet specifically refers to this history, — that the cursing of Balaam was miraculously turned into a blessing, even through the secret purpose of God. Micah might indeed have referred to all those particulars by which God could have proved the ingratitude of the people; but he deemed it sufficient to touch on the fact of their redemption, and also to mention by the way this extraordinary instance of God's kindness.
Remember, he says, what Balak devised, that is, how crafty was his counsel: for the verb יעף, iots, is to be taken here in a bad sense, and is very emphatical; as though the Prophet had said, that there was more danger in this fraud than in all the violence of enemies; for Balak could not have done so much harm, had he prepared a great army against the Israelites, as by hiring a Prophet to curse the people. For certain it is, that though Balaam was an impostor and full of deceits, as it is probable that he was a man given to profane superstitions, he was yet endued with the gift of prophecy. This was the case no doubt; and we know that God has often so distributed the gifts of his Spirit, that he has honored with the prophetic office even the ungodly and unbelieving: for it was a special gift, distinct from the grace of regeneration. Balaam then was a Prophet. Now when Balak saw that he was unequal in power to oppose the people, he thought of this expedient — to get some Prophet to interpose for the purpose of exciting the wrath of God against the people. This is the reason why it is here said, Remember what Balak consulted against thee; that is, "Thou were then in the greatest danger, when a Prophet came, hired for the purpose, that he might in God's name pronounce on thee a curse."
It may be asked, Whether Balaam could really curse the people of Israel? The answer is easy: the question here is not what might have been the effect, without God's permission; but Micah here regards only the office with which Balaam was honored and endued. As then he was God's Prophet, he could have cursed the people, had not God prevented him. And no doubt Balak was wise enough to know, that the Israelites could not be resisted by human power, and that, therefore, nothing remained for him but the interposition of God; and as he could not bring down God from heaven, he sent for a Prophet. God puts his own power in his word, — as God's word resided in Balaam, and as he was, as it were, its depositary, it was no wonder that Balak thought that he would become the conqueror of the people of Israel, provided they were cursed by Balaam's mouth; for this would have been as it were, the announcement of God's wrath.
He now subjoins, And what Balaam, the son of Beor, answered him. There is here shown, on the one hand, a danger, because Balaam was craftier than all the other enemies of the people, for he could have done more by his artifice than if he had armed against them the whole world: here then was the danger. But, on the other hand, we know what he answered; and it is certain that the answer of Balaam did not proceed from himself, but, on the contrary, from the Spirit of God. As Balaam spoke by the secret influence of the Spirit, contrary to the wish of his own heart, God thus proved that he was present at that very time, when the safety of the people was endangered. Think, then, or remember, what Balaam answered; as though he said, — "Balaam was very nigh cursing thee, for his mouth was opened: for he had sold himself to an ungodly king, and nothing could have pleased him more than to have poured forth many anathemas and many curses: but he was constrained to bless your fathers. What did this mean? Did not the wonderful favor of God shine forth in this instance?" We now perceive the Prophet's design, and what a large meaning there is in these words.
He afterwards adds generally, From Shittim even to Gilgal. This is not connected with the last clause; for Balaam did not follow the people from Shittim to Gilgal; but a verb is to be understood, 164 as though he said, — "Thou knowest what things happened to thee from Shittim to Gilgal, from the beginning to the end; at the time when thou didst enter the wilderness, thou hadst begun to provoke the wrath of God." And we know that even in Shittim the Israelites fell away into idolatry; and that defection, in a manner, alienated them from God. Hence God shows here that he, in his goodness and mercy, had contended with the ungodly ways of the people even to Gilgal; that is, "Thou hast never ceased to provoke me." We indeed know that the people continually excited against themselves the displeasure of God, and that their defections were many and various. In short, then the Prophet shows that God had so mercifully dealt with the people, that he had, in a most astonishing manner, overcome their wickedness by his goodness.
He at length subjoins, That thou mayest know the righteousnesses of Jehovah. By righteousnesses he means acts of kindness, as the sense of the word is in many other passages: for the righteousness of God is often taken not only for uprightness, but also for the faithfulness and truth which he manifests towards his people. It betokens therefore the relation between God and his Church, whenever the word, righteousness, is to be understood in this sense. That thou mayest then know the righteousnesses of Jehovah; that is, that experience itself may prove to thee how faithful, how beneficent, how merciful has God ever been towards your race. 165 Since then the righteousness of God was conspicuous, the people must surely have been mute, and had nothing for which they could justly expostulate with God: what remained, but that their extreme impiety, fully detected before heaven and earth and all the elements, exposed them to his judgment? It now follows —
6. Wherewith shall I come before the Lord, and bow myself before the high God? shall I come before him with burnt offerings, with calves of a year old?
6. In quo occurram Jehovae? Incurvabo me coram Deo excelso? Occurramne ei in holocaustis? In vitulis anniculis?
7. Will the Lord be pleased with thousands of rams, or with ten thousands of rivers of oil? shall I give my firstborn for my transgression, the fruit of my body for the sin of my soul?
7. An complacitum erit Jehovae in millibus arietum? In decem millibus vallium olei (vel, pinguedinis?) An dabo primogenitum peccatum meum (hoc est, piaculum peccati mei? Fructum ventris mei, piaculum sceleris animae mea?
8. He hath shewed thee, O man, what is good; and what doth the Lord require of thee, but to do justly, and to love mercy, and to walk humbly with thy God?
8. Indicavit tibi, homo, quid bonum; et quid Jehova quaerit abs te nisi facere judicium et deligere clementiam (vel, bonitatem,) et humiliari ut ambules cum Deo tuo.
The Prophet now inquires, as in the name of the people, what was necessary to be done: and he takes these two principles as granted, — that the people were without any excuse, and were forced to confess their sin, — and that God had hitherto contended with them for no other end and with no other design, but to restore the people to the right way; for if his purpose had only been to condemn the people for their wickedness, there would have been no need of these questions. But the Prophet shows what has been often stated before, — that whenever God chides his people, he opens to them the door of hope as to their salvation, provided those who have sinned repent. As this then must have been well known to all the Jews, the Prophet here asks, as with their mouth, what was to be done.
He thus introduces them as inquiring, With what shall I approach Jehovah, and bow down before the high God? 166
Shall I approach him with burnt-offerings, 167 with calves of a year old? But at the same time there is no doubt, but that he indirectly refers to that foolish notion, by which men for the most part deceive themselves; for when they are proved guilty, they indeed know that there is no remedy for them, except they reconcile themselves to God: but yet they pretend by circuitous courses to approach God, while they desire to be ever far away from him. This dissimulation has always prevailed in the world, and it now prevails: they see that they whom God convicts and their own conscience condemns, cannot rest in safety. Hence they wish to discharge their duty towards God as a matter of necessity; but at the same time they seek some fictitious modes of reconciliation, as though it were enough to flatter God, as though he could be pacified like a child with some frivolous trifles. The Prophet therefore detects this wickedness, which had ever been too prevalent among them; as though he said, — "I see what ye are about to say; for there is no need of contending longer; as ye have nothing to object to God, and he has things innumerable to allege against you: ye are then more than condemned; but yet ye will perhaps say what has been usually alleged by you and always by hypocrites, even this, — 'We wish to be reconciled to God, and we confess our faults and seek pardon; let God in the meantime show himself ready to be reconciled to us, while we offer to him sacrifices.'" There is then no doubt, but that the Prophet derided this folly, which has ever prevailed in the hearts of men: they ever think that God can be pacified by outward rites and frivolous performances.
He afterwards adds, He has proclaimed to thee what is good. The Prophet reproves the hypocrisy by which the Jews willfully deceived themselves, as though he said, — "Ye indeed pretend some concern for religion when ye approach God in prayer; but this your religion is nothing; it is nothing else than shamelessly to dissemble; for ye sin not either through ignorance or misconception, but ye treat God with mockery." — How so? "Because the Law teaches you with sufficient clearness what God requires from you; does it not plainly enough show you what is true reconciliation? But ye close your eyes to the teaching of the Law, and in the meantime pretend ignorance. This is extremely childish. God has already proclaimed what is good, even to do judgment, to love kindness and to walk humbly with God." We now perceive the design of the Prophet.
As then he says here, With what shall I appear before God? we must bear in mind, that as soon as God condescends to enter into trial with men, the cause is decided; for it is no doubtful contention. When men litigate one with another, there is no cause so good but what an opposite party can darken by sophistries. But the Prophet intimates that men lose all their labor by evasions, when God summons them to a trial. This is one thing. He also shows what deep roots hypocrisy has in the hearts of all, for they ever deceive themselves and try to deceive God. How comes it that men, proved guilty, do not immediately and in the right way retake themselves to God, but that they ever seek windings? How is this? It is not because they have any doubt about what is right except they willfully deceive themselves, but because they dissemble and willfully seek the subterfuges of error. It hence appears that men perversely go astray when ever they repent not as they ought, and bring not to God a real integrity of heart. And hence it also appears that the whole world which continues in its superstitions is without excuse. For if we scrutinize the intentions of men, it will at length come to this, — that men carefully and anxiously seek various superstitions, because they are unwilling to come before God and to devote themselves to him, without some dissembling and hypocrisy. Since it is so, certain it is, that all who desire to pacify God with their own ceremonies and other trifles cannot by any pretext escape. What is said here is at the same time strictly addressed to the Jews, who had been instructed in the teaching of the Law: and such are the Papists of this day; though they spread forth specious pretenses to excuse their ignorance, they may yet be refuted by this one fact, — that God has prescribed clearly and distinctly enough what he requires: but they wish to be ignorant of this; hence their error is at all times wilful. We ought especially to notice this in the words of the Prophet; but I cannot proceed farther now.
Grant, Almighty God, that as thou hast made known to us thy Law, and hast also added thy Gospel, in which thou callest us to thy service, and also invites us with all kindness to partake of thy grace, — O grant, that we may not be deaf, either to thy command or to the promises of thy mercy, but render ourselves in both instances submissive to thee and so learn to devote all our faculties to thee, that we may in truth avow that a rule of a holy and religious life has been delivered to us in thy law, and that we may also firmly adhere to thy promises, lest through any of the allurements of the world, or through the flatteries and crafts of Satan thou shouldest suffer our minds to be drawn away from that love which thou hast once manifested to us in thine only-begotten Son and in which thou daily confirmest us by the teaching of the Gospel, until we at length shall come to the full enjoyment of this love in that celestial inheritance, which has been purchased for us by the blood of thy only Son. Amen.
We have seen in the last lecture that hypocrites inquire how God is to be pacified, as though they were very solicitous about the performance of their duty; and that in the meantime these are mere disguises; for by circuitous windings they turn here and there, and never wish to come directly to God. The way might have been easily known by them; but they closed their eyes, and at the same time pretended that they had some concern for religion. And this is also very commonly the case in our day; and common experience, if any one opens his eyes, clearly proves this, — that the ungodly, who deal not sincerely with God, profess a very great concern, as though they were wholly intent on serving God, and yet turn aside here and there, and seek many bypaths, (diverticula,) that they may not be constrained to present themselves before God. We have already seen, that this false pretense is fully exposed, inasmuch as God has enough, and more than enough, demonstrated in his Law, what he approves and what he requires from men. Why then do hypocrites, as still uncertain, make the inquiry? It is because they are willfully blind at mid-day; for the doctrine of the Law ought to have been to them as a lamp to direct their steps; but they smother this light, yea, they do what they can wholly to extinguish it: they ask, as though perplexed, how can we pacify God?
But it ought also to be observed, (for the Prophet says, Shall I give my first-born, and the fruit of my loins, as an expiation for my soul? 168 ) that hypocrites will withhold nothing, provided they are not to devote themselves to God. We see the same thing under the Papacy at this day; they spare no expense, nor even the greatest toils: provided the ungodly have always a freedom to live in sin, they will easily grant to God all other things. For through a false conceit they make a sort of agreement with God: if they mortify themselves, and toil in ceremonies, and if they pour forth some portion of their money, if they sometimes deprive nature of its support, if with fastings and by other things, they afflict themselves, they think that by these means they have fully performed their duties. But these are frivolous trifles; for in the meantime they consider themselves exempt from the duty of obeying God. Being yet unwilling to be regarded as alienated from God, they, at the same time, obtrude on him their meritorious works, to prevent his judgment, and to exempt themselves from the necessity of doing the principal thing, that which he especially requires — to bring a sincere heart. Thus then hypocrites wish to divide things with God, that they may remain within such as they are; and they spread forth outwardly many frivolous things for the purpose of pacifying him. And this is the reason why the Prophet says now, Shall I give my first-born? for hypocrites wish to appear as though they were burning with the greatest zeal, — "Rather than that God should remain angry with me, I would not spare the life of my first-born; I would rather be the executioner of my own son: in short, nothing is so valuable to me, which I would not be really to part with, that God may be propitious to me." This indeed is what they boast with their mouth; but at the same time they will not offer their heart as a sacrifice to God: and as they deal dishonestly with God, we see that all is nothing but dissimulation.
If any one objects, and says, — that the other rites, of which the Prophet speaks here, had been enjoined by God's Law, the answer is easy; but I shall not now but briefly touch on what I have elsewhere more largely handled: The Prophet denies, that sacrifices avail any thing for the purpose of propitiating God. This may seem inconsistent with the teaching of the Law, but in fact it altogether agrees with it. God indeed wished sacrifices to be offered to him; and then this promise was always added, Iniquity shall be atoned. But the object must be noticed; for God did not command sacrifices, as though they were of themselves of any worth; but he intended to lead the ancient people by such exercises to repentance and faith. It was therefore his design to remind the Jews that they did no good, except they themselves became sacrifices; and it was also his will that they should look to the only true sacrifice, by which all sins are expiated. But hypocrites, like falsifiers of documents, abused the command of God, and adulterated the sacrifices themselves. It was then a profane sacrilege for them to think that God would be propitious to them, if they offered many oxen and calves and lambs. It was the same thing as if one asked the way, and after having known it, rested quietly and never moved a foot. God had shown the way, by which the Jews might come to repentance and faith: and they ought to have walked in it; but they wickedly trifled with God; for they thought that it would be a satisfaction to his justice, if they only performed outward rites. Whenever then the Prophets in God's name repudiate sacrifices, the abuse, by which God's Law was corrupted, is ever to be considered, that is, when the Jews brought sacrifices, only, and had no respect to the end in view, and did not exercise themselves in repentance and faith. It is for this reason that our Prophet declares, that all sacrifices were of no account before God, but were vain things: they were so, when they were separated from their right end.
He then says that God had shown by his Law what is good; and then he adds what it is, to do justice, to love mercy, or kindness, and to be humbled before God. It is evident that, in the two first particulars, he refers to the second table of the Law; that is to do justice, and to love mercy 169 Nor is it a matter of wonder that the Prophet begins with the duties of love; for though in order the worship of God precedes these duties, and ought rightly to be so regarded, yet justice, which is to be exercised towards men, is the real evidence of true religion. The Prophet, therefore, mentions justice and mercy, not that God casts aside that which is principal — the worship of his name; but he shows, by evidences or effects, what true religion is. Hypocrites place all holiness in external rites; but God requires what is very different; for his worship is spiritual. But as hypocrites can make a show of great zeal and of great solicitude in the outward worship of God, the Prophets try the conduct of men in another way, by inquiring whether they act justly and kindly towards one another, whether they are free from all fraud and violence, whether they observe justice and show mercy. This is the way our Prophet now follows, when he says, that God's Law prescribes what is good, and that is, to do justice — to observe what is equitable towards men, and also to perform the duties of mercy.
He afterwards adds what in order is first, and that is, to humble thyself to walk with God: 170 it is thus literally, "And to be humble in walking with thy God." No doubt, as the name of God is more excellent than any thing in the whole world, so the worship of him ought to be regarded as of more importance than all those duties by which we prove our love towards men. But the Prophet, as I have already said, was not so particular in observing order; his main object was to show how men were to prove that they seriously feared God and kept his Law: he afterwards speaks of God's worship. But his manner of speaking, when he says, that men ought to be humble, that they may walk with their God, is worthy of special notice. Condemned, then, is here all pride, and also all the confidence of the flesh: for whosoever arrogates to himself even the least thing, does, in a manner, contend with God as with an opposing party. The true way then of walking with God is, when we thoroughly humble ourselves, yea, when we bring ourselves down to nothing; for it is the very beginning of worshipping and glorifying God when men entertain humble and low opinion of themselves. Let us now proceed —
9. The Lord's voice crieth unto the city, and the man of wisdom shall see thy name: hear ye the rod, and who hath appointed it.
9. Vox Jehovae ad civitatem (vel, ad expergefaciendum) clamat (ad verbum, clamabit;) et vir intelligentiae videbit nomen tuum: audite virgam, et quis testificetur eam.
The Prophet complains here that he and other teachers did but little, though their cry resounded and was heard by the whole people. He therefore says, that the voice of God cried; as though he had said that there was no excuse for ignorance, for God had indiscriminately exhorted them all to repentance. Now, since what was taught was common to them all, the Prophet deplores their perverseness, for very few were attentive; and the fable was sung, according to the proverb, to the deaf. We must then notice the word cry; the voice of God, he says, crieth. God did not whisper in the ear of one or two, but he designed his voice to be heard by all from the least to the greatest. The Prophets then did cry loud enough, but there were no ears to hear them.
We may take the word לעיר, laoir, in two ways. עיר, oir, means a city. But some derive it from עור, our, and render it as if it were written להעיר, laeoir. If ה, he is put in, it must be rendered, To rouse; and the letter ה, he, may be concealed under the point chamets; and this sense would be the most suitable, The voice of Jehovah cries to arouse or awaken; that is though the people are torpid, and as it were overpowered with sleep, for they indulged themselves in their sins; yet the voice of God ought to be sufficient to arouse them all: however sleepy they might have been, there was yet power enough in the doctrine of the Law, which the Prophet daily proclaimed. But still this voice, by which the whole people ought to have been awakened, was not heard!
The man of understanding, he says will see thy name The word תושיה, tushie, means properly understanding, as it is clear from many other passages; but the Prophet means that there was a very small number who were teachable; and he calls them men of understanding. At the same time, he indirectly reproves the sottishness of the people, though they all boasted that they were wise, and boasted also that they were the learners of the Law. The Prophet shows here by implication, that understanding was a rare thing among that people; for few hearkened to the voice of God. And thus we see what his object was; for he wished to touch the Jews to the quick, that they might acknowledge that they were without mind and understanding, because they had hardened themselves against God, so that his voice did not reach their hearts. He therefore shows that they were all besides themselves; for had they any right understanding, they would have hearkened to God speaking to them, as they were his disciples. What indeed could have been more strange, nay more inhuman, than for men to reject the doctrine of their salvation, and to turn aside from hearing even God himself? Thus the madness of the people was reproved; for though the voice of God sounded in the ears of them all, it was not yet listened to.
If one prefers reading, In the city, then no doubt the Prophet means, that the voice of God was proclaimed through all the cities: for to confine it, as some interpreters do, to Jerusalem, or to Samaria, appears frigid. We must then understand a change of number, and take city for any large concourse of people; as though he had said, that there was no city in which God did not cry and yet that there were ears no where.
It afterwards follows, Shall see thy name. Some render it, Shall fear, 171 as though it was from ירא, ira; but it comes on the contrary from ראה, rae; and rules of grammar will not allow it to be viewed otherwise. And the Prophet speaks in a striking manner, when he says, that the intelligent man seeth the name of God. For whence proceeded the contempt of wicked men, so that they disregarded the voice of God, except from this — that his majesty had no effect on them; that is, they did not acknowledge that they had to do with God? For if they really understood what I have said, — that God spoke to them, his majesty would have immediately come to view, it would have arrested all their thoughts. God then would have constrained even the most heedless to fear him, had it not been, that they imagined the voice which sounded in their ears was that of man. Significantly then does the Prophet say, that it was the act of singular prudence to see the name of God, that is to understand from whom the doctrine proceeded. For as soon as we hearken to God, his majesty, as I have said, must so penetrate all our thoughts, as to humble us before him, and to constrain us to do him homage. The contempt then of spiritual doctrine, and also the perverseness of ungodly men, proceed from this, — that they see not the name of God, that they understand not that it is his name.
He afterwards adds, Hear ye the rod, and him who proclaims it to you By rod he means threatening; as though he said, — "Your arrogance in mocking God shall not go unpunished, as though his voice were an empty sound: there is then no reason for you to deceive yourselves with the hope of impunity; for God will avenge the contempt of his word." Now the Prophet's design was, to denounce an approaching vengeance on those who came not willingly to God, and received not his word with genuine docility of mind. Whenever, then, men despise the voice of God, as though it proceeded only from a mortal being, on such Micah denounces an impending vengeance; for the contempt of his word is a thing intolerable to God. This is the reason why he immediately adds, after having complained of the contempt of his word, that vengeance was not afar off; Hear ye then the rod, and who declares or testifies concerning it
This last clause ought to be especially noticed; for the ungodly are not terrified when God declares that he will be an avenger, because they think not that they must give an account of their life, or they look only on mortal man, "Ah! who speaks? Is he indeed our God? Is he armed with celestial power? Do we not see a mortal man and one like ourselves?" We daily see that the ungodly do thus cast away every fear, and willfully harden themselves against God's judgments. It is not then without reason that the Prophet bids the Jews seriously to consider who testifies of the rod; as though he said, — "I indeed confess that I am a mortal man, but remember who has sent me; for I go not forth as a private individual, nor have I presumptuously intruded into this office; but I am armed with God's command; nay, God himself speaks through my mouth. If then ye despise me, the Lord is present, who will vindicate his own commands for he will not suffer himself to be despised in his servants though they may be contemptible according to the flesh, he will yet have the reverence which it deserves to be paid to his word." We now perceive the real meaning of the Prophet. It now follows —
10. Are there yet the treasures of wickedness in the house of the wicked, and the scant measure that is abominable?
10. Adhuc an sunt in domo impii thesauri impietatis? Et modius macilentus deterestabilis (vel, provocans iram?)
11. Shall I count them pure with the wicked balances, and with the bag of deceitful weights?
11. An justificabo stateras impietatis, et sacculum ponderum doli?
Interpreters differ as to the word האש, eash: some think that it ought to be read האיש, eaish, with an addition of two letters, and render it, "Is it yet man?" But this would render the passage abrupt. Others translate, "Is there yet fire?" As though it was אש, ash; and they suppose that wealth, wickedly and unjustly got, is so called, because it consumes itself. But as this is against what grammar requires, I am more inclined to take their view, who think that האש, eash, is to be taken here for היש, eish, 172 , aleph being put for jod: and they rightly consider that the sentence is to be read as a question, Are there yet the treasures of wickedness in the house of the ungodly? If this view be approved, then we must consider the Prophet as proposing a question respecting a thing really monstrous, — How can it be that treasures, gathered by plunder and wickedness, still remain with you, since ye have been so often warned, and since God daily urges you to repentance? How great is your hardness, that no fear of God lays hold on your minds? But the meaning would not be unsuitable were we to regard God as a Judge examining them concerning a matter unknown, Are there still the treasures of impiety in the house of the ungodly? that is, "I will see whether the ungodly and wicked hide their treasures:" for God often assumes the character of earthly judges; not that any thing escapes his knowledge, but that we may know that he is not precipitant in deciding a question. This view, then, is by no means inappropriate, that is, that God here assumes the character of an earthly judge, and thus speaks, "I will see whether there are still treasures concealed by the ungodly; I will search their houses; I will know whether they have as yet repented of their crimes." thus, then, may be understood the words of the Prophet, Are there yet the treasures of wickedness in the house of the ungodly? For God, as I have already said, shows that he would know respecting the plunders and the various kinds of cruelty which they had exercised.
He then adds, Is there the bare measure, that is, a measure less than it ought to be, which is detestable? 173 Then he says,
Shall I justify? etc. 174 This verse is connected with the last, and is added as an explanation. For God having come forth as a Judge, now shows what sort of Judge he is, even one who is not biased by favor, who does not change his judgment, who shows no respect of persons. But men, for the most part, greatly deceive themselves, when they transform God according to their own will, and promise to themselves that he will be propitious to them, provided they only make false pretensions to him. God then here declares, that he differs widely from earthly judges, who now incline to one side and then to another, who are changeable, and often deviate from the right course: but, on the contrary, he says here, Shall I justify wicked balances? shall I justify weights of fraud, or deceitful? that is, "Shake off all those delusions by which ye are wont to deceive yourselves; for I do not change either my nature or my purpose; but according to the true teaching of my Law, I will punish all the wicked without any respect of persons: wherever wickedness and iniquity are found, there punishment will be inflicted."
We now then understand how these two verses harmonize together. God shows that he will be a judge, and then, that he differs from men, who often change, as it has been said, in their decisions.
I will mention another meaning, which will perhaps be preferred by some. The question, after the manner of the Hebrews, may be taken as an affirmation, as though he had said, that within a short time, (for עוד, oud, means sometimes a short time,) the treasures of iniquity would not be found, for they would be taken away: then follows a confirmation, for frauds and robberies by false measures and deceitful weights could not escape God's judgment. The meaning then would be, that as God must necessarily, according to his own office, punish thefts, it cannot be that he will suffer men, who cheat by false weights to continue always unpunished. It now follows —
12. For the rich men thereof are full of violence, and the inhabitants thereof have spoken lies, and their tongue is deceitful in their mouth.
12. Quia (sic enim verto; nam qui putant esse relationum, frigide exponunt, cujus divites ejus impleverunt rapinis; potius est, quia 175 nam אשר saepe loco causalis particulae accipitur, quia ergo) divites ejus impleverunt (vel seipsos, vel domos suas, subaudiendum est) חמס, rapina (vel, violentia;) et incolae ejus locuti sunt fallaciam, et lingua eorum fallax (vel, fraudulenta) in ore ipsorum.
The Prophet means that the people were so given to avarice and plunder, that all the riches they had heaped together had been got by iniquitous robberies or by wicked gain. He now addresses the citizens of Jerusalem: for though iniquity then prevailed through the whole of Judea, there was yet a reason why he should distinctly accuse the inhabitants of Jerusalem; for they must have led the way by their example, and they were also worse in wickedness than the rest of the people: they were at least more obstinate, as they daily heard God's Prophets.
Hence he says, her rich men gather not their wealth except by violence. It is indeed certain, that the rich were not then alone guilty before God; but this evil has too much prevailed, that the more liberty any one possesses, the more he employs it to do wrong. Those indeed who have not the power refrain, not because they are not inclined to do harm, but because they are as it were restrained; for poverty is often a bridle to men. As then the rich could spread their snares, as they had power to oppress the poor, the Prophet addresses his words to them, not that the rest were without fault or guilt, but because iniquity was more conspicuous in the rich, and that, because their wealthy as I have already said, gave them more power.
He afterwards extends his address to all the inhabitants, They all, he says, speak falsehood, that is, they have no sincerity, no uprightness; they are wholly given to frauds and deceits. And their tongue is false in their mouth This mode of speaking seems apparently absurd; for where can the tongue be except in the mouth? It appears then a sort of redundancy, when he says that their tongue was deceitful in their mouth. But it is an emphatical mode of speaking, by which the Hebrews mean, that men have falsehoods in readiness as soon as they open their mouth. It is then the same as though the Prophet had said, that no pure word and free from guile could come from them, for as soon as they opened their mouth, falsehoods instantly came forth; their tongue was fraudulent, so that none could expect from these men any truth or faithfulness. — How so? Because as soon as they began to speak, they instantly discovered some guile, there was ever in readiness some falsehood to circumvent the simple.
We now then see that not a few men were summoned before God's tribunal, but that all without exception were condemned; as though the Prophet had said, that there was no more any integrity in the city, and that corruptions prevailed everywhere, for all were intent on deceiving one another. It follows —
13. Therefore also will I make thee sick in smiting thee, in making thee desolate because of thy sins.
13. Et ego etiam affligam te percutiendo, et te disperdam super peccatis tuis (secundum tua scelera.)
14. Thou shalt eat, but not be satisfied; and thy casting down shall be in the midst of thee; and thou shalt take hold, but shalt not deliver; and that which thou deliverest will I give up to the sword.
14. Tu comedes, et non satiaberis; et dejectio tua in medio tui; et apprehendes, et non servabis; et quod servaveris gladio tradam.
God, after having declared that he would be the Judge of the people, speaks now more clearly of their punishment. He says therefore that he was armed with vengeance: for it often happens, when a judge, even one who hates wickedness, is not able to punish, for he dreads the fierceness of those whom he thinks himself unequal to restrain. Hence God intimates here, that there will not be wanting to him a power to punish the people, I will afflict thee, he says, by striking or wounding thee; for so some render the words. 176 The sum of what is said is, — that nothing would be an obstacle to prevent God from inflicting punishment on the people, for there would be no want of power in his case. There is therefore no reason for men to promise themselves any escape when God ascends his tribunal; for were they fortified by all possible means they could not ward off the hand of God.
And he points out what sort of punishment it would be; and he mentions even two kinds in this verse. He says first, Thou shalt eat, and shalt not be satisfied. One of God's plagues, we know, is famine: and so the Prophet here declares, that the people would be famished, but not through the sterility of the fields. God indeed brings a famine in two ways: now the land yields no fruit; the corn withers, or, being smitten with hail, gives no fruit; and thus God by the sterility of the fields often reduces men to want and famine: then another mode is adopted, by which he can consume men with want, namely, when he breaks the staff of bread, when he takes away from bread its nourishing virtues so that it can no more support men, whatever quantity they may swallow; and this is what experience proves, if only we have eyes to observe the judgments of God. We now see the meaning of this clause, when he says, Thou shalt eat, and shalt not be satisfied; as though he said, "I can indeed, whenever it pleases me, deprive you of all food; the earth itself will become barren at my command: but that ye may more clearly understand that your life is in my hand, a good supply of fruit shall be produced, but it shall not satisfy you. Ye shall then perceive that bread is not sufficient to support you; for by eating ye shall not be able to derive from bread any nourishment."
He then adds, And thy dejection 177 shall be in the midst of thee; that is, though no man from without disturb or afflict thee yet thou shalt pine away with intestine evils. This is the real meaning; and interpreters have not sufficiently considered what the Prophet means, through too much negligence. But the passage ought to be noticed: for the Prophet, after having threatened a famine, not from want, but from the secret curse of God, now adds, Thy dejection shall be in the midst of thee; that is "Though I should rouse against thee no enemies, though evidences of my wrath should not appear, so as to be seen at a distance, yea, though no one should disturb thee, yet thy dejection, thy calamity, shall be in the midst of thee, as though it were cleaving to thy bowels; for thou shalt pine away through a hidden malady, when God shall pronounce his curse on thee."
He now subjoins another kind of punishment, Thou shalt take hold, 178 but shalt not deliver, and what thou shalt deliver, I will give up to the sword Some read, "A woman shall lay hold," that is, conceive seed, "and shall not preserve it;" and then, "though she may bring forth in due time, I will yet give up what may be born to the sword." But this meaning is too strained. Others apply the words to fathers, "Thou, father, shalt lay hold;" that is thou shalt endeavor to preserve thy children, "and thou shalt not preserve them." But I wonder that interpreters have thus toiled in vain in a matter so simple and plain. For he addresses here the land, or he addresses the city: as though he said, "The city shall take hold," or embrace, as every one does who wishes to preserve or keep any thing; for what we wish to keep safe, we lay hold on it, and keep it as it were in our arms; "and what thou shalt preserve, I will give up to the sword: thou wilt try all means to preserve thyself and thy people, but thou shalt not succeed: thou shalt then lose all thy labor, for though thou shouldest preserve some, yet the preserved shall not escape destruction."
If any one prefers to refer what is said to women, with regard to conception, as the third person of the feminine gender is used, let him have his own opinion; for this sense may certainly be admitted, that is, that the Lord would render the women barren, and that what they might bring forth would be given up to the slaughter, inasmuch as the Lord would at length destroy with the sword both the parents and their children.
Grant, Almighty God, that as thou canst find in us cause enough to execute not only one kind of vengeance, but innumerable kinds of vengeance, so as to destroy us at length altogether, — O grant, that we may of our own accord anticipate thy judgment, and with true humility so abhor ourselves, that there may be kindled in us a genuine desire to seek what is just and right, and thus endeavor to devote ourselves wholly to thee, that we may find thee to be propitious to us: and since we in so many ways offend thee, grant, that in true and sincere faith we may raise up all our thoughts and affections to thy only-begotten Son, who is our propitiation, that thou being appeased, we may lay hold on him, and remain united to him by a sacred bond, until thou at length gatherest us all into that celestial kingdom, which he has procured for us by his own blood. Amen.
15. Thou shalt sow, but thou shalt not reap; thou shalt tread the olives, but thou shalt not anoint thee with oil; and sweet wine, but shalt not drink wine.
15. Tu seres, et non metes; tu calcabis (vel, premes) oleum, et non unges te oleo; et mustum, et non bibes vinum.
The Prophet adds another kind of punishment, which was to follow the calamity threatened in the last verse. He had said, that those who escaped would at length be destroyed by the sword; he says now, that the whole land would become a prey to enemies: and he took his words from Moses; for it was usual with the prophets, when they wished to secure greater authority to themselves, to quote literally the curses contained in the Law, as in the present instance: see Deuteronomy 28 and Leviticus 26. Now it is well known, that God denounced this punishment, with others, on the people, — that when they sowed their fields, another would reap, — that when they cultivated with great labor their vineyards, others would become the vintagers. The meaning is that whatever fruit the land produced, would come into the hands of enemies, for all things would be exposed to plunder. Now it is a very grievous thing, when we see not only our provisions consumed by enemies, but also the fruit of our labor; which is the same as though they were to drink our blood: for the labor of man is often compared to blood, for labor occasions perspiration. It now follows —
16. For the statutes of Omri are kept, and all the works of the house of Ahab, and ye walk in their counsels; that I should make thee a desolation, and the inhabitants thereof an hissing: therefore ye shall bear the reproach of my people.
16. Et observata sunt edicta Amri, et omne opus domus Ahab; et ambulabitis consiliis eorum, ut tradam te in excidium (vel, vastitatem,) et incolas ejus in sibilum; et opprobrium populi mei portabitis.
Some read the words in the future tense, "And they will observe the statutes of Omri," etc., and gather this meaning, — that the Prophet now foresees by the Spirit, that the people would continue so perverse in their sins, as to exclude every hope that they could be reformed by any punishments. The meaning then would be, "The Lord has indeed determined to punish sharply and severely the wickedness of this people; but they will not repent; they will nevertheless remain stupid in their obstinacy, and go on in their superstitions, which they have learned from the kings of Israel." There is however another view, and one more generally approved and that is, — that the Jews, having forsaken God, and despised his Law, had turned aside to the superstitions of the kingdom of Israel. Hence he says, that observed were the decrees of Omri, and every work of the house of Ahab Omri was the father of Ahab, who was made king by the election of the soldiers, when Zimri, who had slain the king, was rejected. When Omri bought Samaria, he built there a city; and to secure honor to it, he added a temple; and hence idolatry increased. Afterwards his son Ahab abandoned himself to every kind of superstition. Thus matters became continually worse. Hence the Prophet, by mentioning here king Omri and his posterity, (included in the words, "the house of Ahab") clearly means, that the Jews who had purely worshipped God, at length degenerated, and were now wholly unlike Israelites, as they had embraced all those abominations which Omri and his son Ahab had devised. True religion as yet prevailed in the tribe of Judah, though the kingdom of Israel was become corrupt, and filthy superstitions had gained the ascendancy: but in course of time the Jews became also implicated in similar superstitions. Of this sin the Prophet now accuses them; that is, that they made themselves associates with the Israelites: Observed 179 then are the edicts of Omri, and the whole work of the house of Ahab: Ye walk, he says, (the future here means a continued act, as often elsewhere,) ye walk in their counsels.
It must be observed, that the Prophet here uses respectable terms, when he says that הקעת, chekut, statutes or decrees, were observed; and when he adds, "the counsels" of the kings of Israel: but yet this is in no way stated as an excuse for them; for though men may not only be pleased with, but also highly commend, their own devices, yet the Lord abominates them all. The Prophet no doubt designedly adopted these words, in order to show that those pretenses were frivolous and of no account, which superstitious men adduce, either to commend or to excuse their own inventions. They ever refer to public authority, — "This has been received by the consent of all; that has been decreed; it is not the mistake of one or two men; but the whole Church has so determined: and kings also thus command; it would be a great sin not to show obedience to them." Hence the Prophet, in order to show how puerile are such excuses, says, "I indeed allow that your superstitions are by you honorably distinguished, for they are approved by the edicts of your kings, and are received by the consent of the many, and they seem not to have been inconsiderately and unadvisedly, but prudently contrived, even by great men, who were become skillful through long experience." But how much soever they might have boasted of their statutes and counsels, and however plausibly they might have referred to prudence and power in order to disguise their idolatries, yet all those things were of no account before God. By counsels, the Prophet no doubt meant that false kind of wisdom which always shines forth in the traditions of men; and by statutes, he meant the kingly authority.
We hence see that it is a vain thing to color over what is idolatrous, by alleging power on the one hand in its favor, and wisdom on the other. — How so? Because God will not allow dishonor to be done to him by such absurd things; but he commands us to worship him according to what is prescribed in his Word.
And now a denunciation of punishment follows, That I should deliver thee to desolation, and its inhabitants, etc. There is a change of person; the Prophet continually addresses the land, and under that name, the people, — that I should then deliver thee to exile, or desolation, and thine inhabitants to hissing It is a quotation from Moses: and by hissing he means the reproach and mockery to which men in a miserable state are exposed.
At last he adds, Ye shall bear the reproach of my people Some take the word, people, in a good sense, as though the Prophet had said here, that God would punish the wrongs which the rich had done to the distressed common people; but this view, in my judgment, is too confined. Others understand this by the reproach of God's people, — that nothing would be more reproachful to the Jews, than that they had been the people of God; for it would redound to their dishonor and disgrace, that they, who had been honored by such an honorable name, were afterwards given up to so great miseries. But the passage may be otherwise explained: we may understand by the people of God the Israelites; as though the Prophet said, "Do ye not perceive how the Israelites have been treated? Were they not a part of my people? They were descendants from the race of Abraham as well as you; nor can you boast of a higher dignity: They were then equal to you in the opinion of all; and yet this privilege did not hinder my judgment, did not prevent me from visiting them as they deserved." Such a view harmonizes with the passage: but there is, as I think, something ironical in the expression, "my people;" as though he said, "The confidence, that ye have been hitherto my people, hardens you: but this false and wicked boasting shall increase your punishment; for I will not inflict on you an ordinary punishment, as on heathens and strangers; but I shall punish your wickedness much more severely; for it is necessary, that your punishment should bear proportion to my favor, which has been so shamefully and basely despised by you." Hence, by the reproach of God's people, I understand the heavier judgments, which were justly prepared for all the ungodly, whom God had favored with such special honor, as to regard them as his people: for the servant, who knew his master's will, and did it not, was on that account more severely corrected, 180 Lu 12:47. Let us now proceed —
---
Footnotes
My people, remember, I pray,
What did Balak, the king of Moab, consult,
And what did Balaam, the son of Beor, answer him,
(And what I did) from Shittim even to Gilgal,
That ye may know the faithful dealings of Jehovah.
Shall I make my first-born my trespass-offering,
The fruit of my loins a sin-offering for my soul?
The verb נתן is not only to give, to present, to offer, but also to make, to constitute, to appoint. But if the first be rendered transgression, the law of parallelism requires that the second should be rendered sin. — Ed.
And there is a sound wisdom with them that fear his name:
Hear, O ye tribes, him that testifieth.
This version is partly derived from the Septuagint; which could not have been wholly followed, as it differs so widely from the Hebrew, and hardly presents any meaning. There is far more correspondence in the passage, as it is rendered in our version, and by Calvin, and also by Henderson; and the Hebrew is closely followed. Drusius and others agree with Calvin, that תושיה, which is rendered often "sound wisdom," is to be taken here as concrete, signifying a wise man. מטה is evidently the rod of correction, and is used in this sense in Isa. 10:5, 24; and it is more consistent with the whole passage to consider יעדה as a future, construed, as in the present tense, with an affix, from עד, to testify, than from יעד to appoint, — "Hear ye the rod," the chastening rod, "and who testifies of it." Newcome viewed it as being this verb; but he takes no notice of its affix ה, which refers to the rod, by which chastisement is signified. — Ed.
Has any one still the house of a dishonest man?
The treasures of dishonesty?
And the small detestable ephah?
Wherefore I will begin go smite thee.
Following a few MSS. And the Septuagint, he takes the verb here to be החלתי, which means, to begin; but the rendering seems flat, and suits not the passage; and it is not true, for the Lord has often smitten them before. The verb is in the past tense, and this has created a difficulty. The verbs in the following verse, which is connected with this, are all in the future tense, referring to a coming judgment. To remove this difficulty I propose the following version, —
But even I, who have made thee to grieve by striking thee,
Will make thee wholly desolate on account of thy sins:
Then the threatened desolation is specified. The verb השמם, making desolate, is evidently a participle connected with אני I, at the beginning of the verse, the rest being an intervening clause: and when a participle follows a nominative case, which often occurs in Hebrew, the auxiliary verb must be supplied in a translation, which in its tense must be regulated by the context, and here by the verse which follows. Piscator renders it Desolabo, and says, that it is an infinitive put for the future. Grief or sorrow had already been produced, but now entire desolation is threatened. — Ed.
---
Next: Commentary on Micah