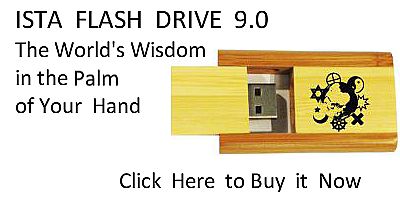 Sacred Texts
Christianity
Calvin
Index
Previous
Next
---
Calvin's Commentaries, Vol. 25: Daniel, Part II, tr. by John King, [1847-50], at sacred-texts.com
---
1. In the first year of Darius the son of Ahasuerus, of the seed of the Medes, which was made king over the realm of the Chaldeans;
1. Anno uno, id est, primo, Darii filii Assueri e semine Medorum, qui rex fuit constitutus, 78 in regno Chaldaico.
2. In the first year of his reign I Daniel understood by books the number of the years, whereof the word of the LORD came to Jeremiah the prophet, that he would accomplish seventy years in the desolations of Jerusalem.
2. In anno primo, inquam, 79 regni illius, ego Daniel intellexi in libris numerum annorum, de quibus fuerat sermo Jehovae, ad ad Jeremiam prophetam, 80 ad implendum desolationem Jerusalem annos septuaginta.
3. And I set my face unto the Lord God, to seek by prayer and supplications, with fasting, and sackcloth, and ashes:
3. Et levavi faciem meam ad Dominum Deum, ut quaererem oratione et precationibus, 81 cum jejunio, sacco, et cinere.
In this chapter Daniel will explain to us two things. First, how very ardently he was accustomed to pray when the time of redemption, specified by Jeremiah, drew nigh; and next, he will relate the answer he received from God to his earnest entreaties. These are the two divisions of this chapter. First, Daniel informs us how he prayed when he understood from books the number of the years Whence we gather, that God does not here promise his children earthly blessings, but eternal life, and while they grow torpid and ease aside all care and spiritual concern, he urges them the more earnestly to prayer. For what benefit do God's promises confer on us, unless we embrace them by faith? But prayer is the chief exercise of faith. This observation of Daniel's is worthy of notice. He was stimulated to prayer because he knew from books the number of the years But I will defer the rest till to-morrow.
Grant, Almighty God, as in these days thou hast called us to a similar lot to that which the fathers under the Law formerly experienced, and as thou didst confirm them in patience, and arm them for constancy in warfare, and render them superior in all conflicts with Satan and the world. Grant, I pray thee, that we at this day, whom thou wishest to be joined to them, may become proficient in thy word. May we look forward to bearing the cross throughout our whole life. May we be prepared for the contest, and prefer miserable affliction under the standard of the cross, to spending a secure and luxurious life in our own enjoyments, and thus becoming deprived of that hope of victory which thou hast promised us, and whose fruit thou hast laid up for us in heaven, through Jesus Christ our Lord. — Amen.
We began to say yesterday, that the faithful do not so acquiesce in the promises of God as to grow torpid, and become idle and slothful through the certainty of their persuasion that God will perform his promises, but are rather stimulated to prayer. For the true proof of faith is the assurance when we pray that God will really perform what he has promised us. Daniel is here set before us as an example of this. For when he understood the time of deliverance to be at hand, this knowledge became a stimulus to him to pray more earnestly than he was accustomed to do. It is clear then, as we have already seen, that the Prophet was diligent and anxious in this particular. He did not deviate from his usual habit when he saw the greatest risk of being put to death; for while the king's edict prohibited every one from praying to God, he still directed his face towards Jerusalem. This was the holy Prophet's daily habit. But we shall perceive the extraordinary nature of his present prayer, when he says, he prayed in dust arid ashes. From this it appears, how God's promise stirred him up to supplication, and hence we gather what I have lately touched upon, — that faith is no careless speculation, satisfied with simply assenting to God. For the stupid seem to assent by outward hearing, while true faith is something far more serious. When we really embrace the grace of God which he offers us, he meets us and precedes us with his goodness, and thus we in time respond to his offers, and bear witness to. our expectation of his promises. Nothing, therefore, can be better for us, than to ask for what he has promised. Thus in the prayers of the saints these feelings are united, as they plead God's promises wherein they entreat him. And we cannot possibly exercise true confidence in prayer, except by resting firmly on God's word. An example of this kind is here presented to us in Daniel's case. When he understood the number of the years to be at hand of which God had spoken by Jeremiah, he applied his mind to supplication. It is worth while to notice what I have mentioned: — Daniel is not here treating of his daily prayers. We may easily collect from the whole of his life, how Daniel had exercised himself in prayer before Jeremiah had spoken of the seventy years. Because he knew the time of redemption to be at hand, he was then stimulated to more than his usual entreaties. He expresses this, by saying, in fasting, and sackcloth, and ashes For the saints were not accustomed to throw ashes over their heads every day, nor yet to separate themselves for prayer, by either fasting or putting on sackcloth. This action was rare, used only when God gave some sign of his wrath, or when he held out some scarce and singular benefit. Daniel's present prayer was not; after his usual habit, but when he put on sackcloth and sprinkled himself with ashes, and endured fasting, he prostrated himself suppliantly before God. He also pleaded for pardon, as we shall afterwards see, and begged the performance of what the Almighty had surely promised.
From this we should learn two lessons. First, we must perseveringly exercise our faith by prayers; next, when God promises us anything remarkable and valuable, we ought then to be the more stirred up, and to feel this expectation as a sharper stimulus. With reference to the fasting, and sackcloth, and ashes. we may shortly remark, how the holy fathers under the law were in the habit of adding extraordinary ceremonies to their prayers, especially when they wished to confess their sins to God, and to cast themselves before him as thoroughly guilty and convicted, and as placing their whole hope in their supplication for mercy. And in the present day the faithful are justified in adding certain external rites to their prayers; although no necessity either can, or ought to be laid down beforehand in this case. We know also, the, Orientals to be more devoted to ceremonies than we are ourselves. And this difference must be noticed between the ancient people and the new Church, since Christ by his advent abolished many ceremonies. For the fathers under the Law were, in this sense, like children, as Paul says. (Ga 4:3.) The discipline which God had formerly instituted, involved the use of more ceremonies than were afterwards practiced. As there is this important difference between our position and theirs, whoever desires to copy them in all their actions, would rather become the ape than the imitator of antiquity. Meanwhile, we must notice that the reality remains for us, although external rites are abolished. Two kinds of prayer, therefore, exist; one which we ought to practice daily, in the morning, evening, and if possible, every moment; for we see how constancy in prayer is commended to us in Scripture. (Lu 18:1; Ro 12:12; 1Th 5:17.) The second kind is used, when God denounces his wrath against us, or we have need of his special aid, or seek anything unusual from him. This was Daniel's method of praying when he put on sackcloth, and sprinkled himself with ashes. But as I have treated this subject elsewhere, I now use greater brevity.
When Daniel perceived the period of deliverance at hand, he not only prayed as usual, but left all his other occupations for the purpose of being quite at ease and at leisure, and thus he applied his mind exclusively to prayer, and made use of other aids to devotion. For the sackcloth and the ashes availed far more than mere outward testimony; they are helps to increase our ardor in praying, when any one feels sluggish and languid. It is true, indeed, that when the fathers under the Law prayed with sackcloth and ashes, this appearance was useful as an outward mark of their profession. It testified before men, how they came before God as guilty suppliants, and placed their whole hope of salvation in pardon alone. Still this conduct was useful in another way, as it stirred them up more eagerly to the desire to pray. And both these points are to be noticed in Daniel's case. For if the Prophet had such need of this assistance, what shall be said of our necessities? Every one ought surely to comprehend how dull and cold he is in this duty. Nothing else, therefore, remains, except for every one to become conscious of his infirmity, to collect all the aids he can command for the correction of his sluggishness, and thus stimulate himself to ardor in supplication. For when Daniel. according to his daily custom, prayed so as to run the risk of death on that very account, we ought to gather from this, how naturally alert he was in prayer to God. He was conscious of the want of sufficiency in himself, and hence he adds the use of sackcloth, and ashes, and fasting.
I pass by what might be treated more diffusely — -how fasting is often added to extraordinary prayers. We conclude also, how works by themselves fail to please the Almighty, according to the fictions of the Papists of these days, and also to the foolish imaginations of many others. For they think fasting a part of the worship of God, although Scripture always commends it to us for another purpose. By itself it is of no consequence whatever, but when mingled with prayers, with exhortations to penitence, and with the confession of sinfulness, then it is acceptable, but not otherwise. Thus, we observe Daniel to have made use of fasting correctly, not as wishing to appease God by this discipline, but to render him more earnest in his prayers.
We must next notice another point. Although Daniel was an interpreter of dreams, he was not so elated with confidence or pride as to despise the teaching delivered by other prophets. Jeremiah was then at Jerusalem, when Daniel was dragged into exile, where he discharged the office of teacher for a long period afterwards, so that Babylon became a kind of pulpit. 82 And Ezekiel names him the third among the most excellent servants of God, (Eze 14:14,) because Daniel's piety, integrity, and holiness of life, were even then celebrated. As to Jeremiah, we know him to have been either just deceased in Egypt, or perhaps to be still living, when this vision was offered to Daniel, who had perused his prophecies previously to this occasion. We observe also, the great modesty of this holy man, because he exercised himself in reading the writings of Jeremiah; and was not ashamed to own how he profited by them. For he knew this prophet to have been appointed to instruct himself as well as the rest of the faithful. Thus he willingly submitted to the instruction of Jeremiah, and ranged himself among his disciples. And if he had not deigned to read those prophecies, he would have been unworthy to partake of the promised deliverance. As he was a member of the Church, he ought to have been a disciple of Jeremiah, so in like manner, Jeremiah would not have objected to profit in his turn, if any prophecy of Daniel's had been presented to him. This spirit of modesty ought to flourish among the servants of God, even if they excel in the gift of prophecy, inducing them to learn from each other, while no one should raise himself above the common level. While we are teachers, we ought at the same time to continue learners. And Daniel teaches us this by saying, he understood the number of years in books, and the number was according to the word of Jehovah to the prophet Jeremiah. He shews why he exercised himself in the writings of Jeremiah, — because he was persuaded that God had spoken by his voice. Thus it caused him no trouble to read what he knew to have proceeded from God.
We must now remark The Time Of This Prophecy-the first year of Darius I will not dwell upon this point here, because I had rather discuss the years when we come to the second part; of the chapter. I stated yesterday that this chapter embraced two principal divisions. Daniel first records his own prayer, and then he adds the prediction which was brought to him by the hand of the angel. We shall next speak of the seventy years, because the discussion will then prove long enough. I will now touch but briefly upon one point — the time of redemption was at hand, as the Babylonian monarchy was changed and transferred to the Medes and Persians. In order to render the redemption of his people the more conspicuous, God desired to wake up the whole East after the Medes and Persians had conquered the Babylonians. Cyrus and Darius published their edict about the same time, by which the Jews were permitted to return to their native country. In that year, therefore, meaning the year in which Darius began his reign. Here it may be asked, Why does he name Darius alone, when Cyrus was far superior to him in military prowess, and prudence, and other endowments? 'The ready answer is this, Cyrus set out immediately on other expeditions, for we know what an insatiable ambition had seized upon him. He was not stimulated by avarice but by an insane ambition, and never could rest quiet in one place. So, when he had acquired Babylon and the whole of that monarchy, he set out for Asia Minor, and harassed himself almost to death by continual restlessness. Some say he was slain in battle, while Xenophon describes his death as if he was reclining on his bed, and at his ease was instructing his sons in what he wished to have done. But whichever be the true account, all history testifies to his constant motion from place to place. Hence we are not surprised at the Prophet's speaking here of Darius only, who was more advanced in age and slower in his movements through his whole life. It is sufficiently ascertained that he was not a man fond of war; Xenophon calls him Cyaxares, and asserts him to have been the son of Astyages. We know, again, that Astyages was the maternal grandfather of Cyrus; and thus this Darius was the uncle as well as father-in-law of Cyrus, as the mother of Cyrus was his sister. When the Prophet calls his father Ahasuerus, it need not occasion us any trouble, as the names vary very much when we compare the Greek with the Hebrew. Without the slightest doubt, Astyages was called Ahasuerus, or at least one was his name and the other his surname. All doubt is removed by the expression, Darius was of the seed of the Medes He distinguishes here between the Medes and Persians, because the Medes had seized upon rich and splendid territories, stretching far and wide on all sides, while the Persians were shut up within their own mountains, and were more austere in their manner of life. But the Prophet here states of this Darius his Median origin, and adds another circumstance, namely, his obtaining the kingdom of the Chaldees For Cyrus allowed him to be called king, not only on account of his age and of his being both his uncle and father-in-law, but because he would not attempt anything against his authority. He knew he had no heir who might in future become troublesome to him. Cyrus therefore yielded the empty title to his father-in-law, while the whole power and influence remained completely within his own grasp.
He says, then, When I understood in books the number of the years for filling up the desolation of Jerusalem, namely, seventy years This prophecy is found in the 25th chapter of Jeremiah, (Jer 25), and is repeated in the 29th, (Jer 29). God fixed beforehand seventy years for the captivity of his people, as it was a grievous trial to be cast out of the land of Canaan, which had been granted them as a perpetual inheritance. They remembered those celebrated sentences,
"This shall be my rest for ever," and
"Ye shall possess the land for ever." (Ps 132:14.)
When they were cast out and dispersed throughout the various countries of the earth, it seemed as if the covenant of God had been abolished, and as if there was no further advantage in deriving their origin from those holy fathers to whom their land had been promised. For the purpose of meeting these temptations, God fixed beforehand a set time for their exile, and Daniel now recurs to this prediction. He adds, Then I raised my face It is properly הנתא, ath-neh, I placed; but as some interpreters seem to receive this word too fancifully, as if Daniel had then looked towards the sanctuary. I prefer rendering it, He raised his face to God It is quite true that while the altar was standing, and the ark of the covenant was in the sanctuary, God's face was there, towards which the faithful ought to direct, both their vows and prayers; but now the circumstances were, different through the temple being overthrown. We have previously read of Daniel's praying and turning his eyes in that direction, and towards Judea. but his object was not a desire to pray after the manner of his fathers. For there was then neither sanctuary nor ark of the covenant in existence. (Da 6:10.) His object in turning his face towards Jerusalem was openly to shew his profession of such mentally dwelling in that land which God had destined for the race of Abraham. By that outward gesture and ceremony the Prophet claimed possession of the Holy Land, although still a captive and an exile. With regard to the present passage, I simply understand it to mean, he raised his face towards God. That I might inquire, says he, by supplication and prayers Some translate, that I might seek supplication and prayer. Either is equally suitable to the sense, but the former version is less forced, because the Prophet sought God by supplication and prayers. And this form of speech is common enough in Scripture, as we are said to seek God when we testify our hope of his performing what he has promised. It now follows: —
4. And I prayed unto the LORD my God, and made my confession, and said, O Lord, the great and dreadful God, keeping the covenant and mercy to them that love him, and to them that keep his commandments.
4. Rt oravi Jehovam Deum meum, et confessus sum, 83 et dixi. Quaeso Domine Deus magne et terribilis, custodiens foedus et misericordam diligentibus ipsum, et custodientibus praecpeta ejus.
Here Daniel relates the substance of his prayer. He says, He prayed and confessed before God The greatest part of this prayer is an entreaty that God would pardon his people. Whenever we ask for pardon, the testimony of repentance ought to precede our request. For God announces that he will be propitious and easily entreated when men seriously and heartily repent. (Isa 58:9.) Thus confession of guilt is one method of obtaining pardon; and for this reason Daniel fills up the greater part of his prayer with the confession of his sinfulness. He reminds us of this, not for the sake of boasting, but to instruct us by his own example to pray as we ought. He says, therefore, he prayed and made confession The addition of "my God" to the word Jehovah is by no means superfluous. I prayed, he says, to my God. He here shews that he did not utter prayers with trembling, as men too often do, for unbelievers often flee to God, but without any confidence. They dispute with themselves whether their prayers will produce any fruit; Daniel, therefore, shews us two things openly and distinctly, since he prayed with faith and repentance. By the word confession he implies his repentance, and by saying he prayed to God, he expresses faith, and the absence of all rashness in throwing away his prayers, as unbelievers do when they pray to God confusedly, and are all the while distracted by a variety of intruding thoughts. I prayed, says he, to my God No one can use this language without a firm reliance on the promises of God, and assuming that he will prove himself ready to be entreated. He now adds, I entreat thee, O Lord The particle אנא, ana, is variously translated; but it is properly, in the language of grammarians, the particle of beseeching. O Lord God, says he, great and terrible Daniel seems to place an obstacle in his own way by using this language; for such is the sanctity of God that it repels us to a distance as soon as we conceive it in the mind: wherefore this terror seems to be removed when we seek a familiar approach to the Almighty. One might suppose this method of prayer by no means suitable, as Daniel places God before his eyes as great and formidable. It seems something like frightening himself; yet the Prophet deserves a due moderation, while on the one hand he acknowledges God to be great and terrible, and on the other he allows him to keep his covenant towards those who love him and obey his statutes We shall afterwards see a third point added — God will receive the ungrateful and all who have departed from his covenant. The Prophet joins these two things together.
With reference to the epithets great and terrible, we must maintain what I have already stated, namely, the impossibility of our praying rightly, unless we humble ourselves before God; and this humility is a preparation for repentance. Daniel, therefore, sets before himself the majesty of God, to urge both himself and others to cast themselves down before the Almighty, that, in accordance with his example, they may really feel penitent before him. God, therefore, says he, is great and terrible We shall never attribute just honor to God unless we become cast down, as if dead, before him. And we ought diligently to notice this, because we are too often careless in prayer to God, and we treat it as a mere matter of outward observance. We ought to know how impossible it is to obtain anything from God, unless we appear in his sight with fear and trembling, and become truly humbled in his presence. This is the first point to be noticed. Then Daniel mitigates the asperity of his assertion by adding, keeping his covenant, and taking pity upon those who love him. Here is a change of person: the third is substituted for the second, but there is no obscurity in the sense; as if he had said, Thou keepest thy covenant with those who love thee and observe thy statutes Here Daniel does not yet fully explain the subject, for this statement is too weak for gaining the confidence of the people; they had perfidiously revolted from God, and as far as related to him, his agreement had come to an end. But Daniel descends by degrees and by sure steps to lay a foundation for inspiring the people with assured trust in the lovingkindness of God. Two points are embraced in this clause: first of all, it shews us there is no reason why the Jews should expostulate with God and complain of being too severely treated by him. Daniel, therefore, silences all expressions of rebellion by saying, Thou, O God, keepest thy covenant We must here notice the real condition of the people: the Israelites were in exile; we know how hard that tyranny was — how they were oppressed by the most cruel reproaches and disgrace, and how brutally they were treated by their conquerors. This might impel many to cry out, as doubtless they really did, "What does God want with us? What, the better are we for being chosen as his peculiar people? What is the good of our adoption if we are still the most miserable of all nations?" Thus the Jews might complain with the bitterest grief and weariness of the weight of punishment which God had inflicted upon them. But Daniel here asserts his presenting himself before God, not to cavil and murmur, but only to entreat his pardon. For this reason, therefore, he first says, God keeps his covenant towards all who love him; but at the same time he passes on to pray for pardon, as we shall afterwards perceive. We shall treat of this covenant and the Almighty's lovingkindness in the next Lecture.
Grant, Almighty God, as at the present time thou dost deservedly chastise us for our sins, according to the example of thine ancient people, that we may turn our face to thee with true penitence and humility: May we throw ourselves suppliantly and prostrately before thee; and, despairing of ourselves, place our only hope in thy pity which thou hast promised us. May we rely on that adoption which is founded on and sanctioned by thine only-begotten Son, and never hesitate to come to thee as a father whenever we fly to thee. Meanwhile, do thou so thoroughly affect our minds, that we may not only pray to thee as a matter of duty, but truly and seriously take refuge in thee, and be touched with a sense of our sins, and never doubt thy propitious disposition towards us, in the name of the same thy Son our Lord. — Amen.
Is the last Lecture Daniel said that he prayed and confessed Now, in narrating the form of his prayer, he begins by confession. We must notice this, to enable us to understand the scope which Daniel had in view, as well as the special object of his prayer. This is the kind of beginning which he makes, — the people are guilty before God, and suppliantly pray for pardon; but before the Prophet comes to this entreaty, he confesses how the people were most severely and justly chastised by the Lord, as they had so grievously and variously provoked his anger. First of all, he calls God terrible, for I have recited and translated his words. When the Prophet desires to attract God's favor towards himself, he begins by bringing forward his majesty. By these words he stirs up himself and the rest of the faithful to reverence, urging them to approach the presence of God with submission, to acknowledge themselves utterly condemned, and to be deprived of all hope except in the mere mercy of God. He calls him, therefore, great and terrible, in order to humble the minds of all the pious before God, to prevent their aspiring to any self-exaltation, or being puffed up with any self-confidence. For, as we have said elsewhere:, the epithets of God are at one time perpetual, and at another variable, with 1;he circumstances of the subject. in hand. God may always be called great and terrible; but Daniel calls him so here, to stir up himself and all others to humility and reverence, as I have previously remarked. Then he adds, He is faithful in keeping his covenant and in shewing pity towards all his true worshippers. I have referred to a change of person in this clause, but it does not obscure the sense or render it in any way doubtful. I have explained how these words also testify to the absence of all cause why the people should murmur or complain of being treated too harshly. For where the faithfulness of God to his promises has once been laid down, men have not the slightest reason to complain when he treats them less clemently, or frustrates them because they are found fallacious and perfidious; for God always remains true to his words. (1Co 1:9; 1Co 10:13; 2Th 3:3.) In this sense Daniel announces that God keeps his covenant towards all who love him. We must next notice, how he adds the word "pity" to "covenant." He does not put these two words as differing from each other, תירב, berith, and דסח, chesed, but unites them together, and the sentence ought to be understood by a common figure of speech, implying that God made a gratuitous covenant which flows from the fountain of his pity. What, therefore, is this agreement or covenant and pity of God? The covenant flows from God's mercy; it does not spring from either the worthiness or the merits of men; it has its cause, and stability, and effect, and completion solely in the grace of God. We must notice this, because those who are not well versed in the Scriptures may ask why Daniel distinguishes mercy from covenant, as if there existed a mutual stipulation when God enters into covenant with man, and thus God's covenant would depend simply on man's obedience. This question is solved when we understand the form of expression here used, as this kind of phrase is frequent in the Scriptures. For whenever God's covenant is mentioned, his clemency, or goodness, or inclination to love is also added. Daniel therefore confesses, in the first place, the gratuitous nature of the covenant of God with Israel, asserting it to have no other cause or origin than the gratuitous goodness of God. He next testifies to God's faithfulness, for he never violates his agreement nor departs from it, as in many other places God's truth and faithfulness are united with his clemency. (Ps 36:6, and elsewhere.) It is necessary for us to rely on God's mere goodness, as our salvation rests entirely with him, and thus we render to him the glory due to his pity, and thus it becomes needful for us, in the second place, to obtain a clear apprehension of God's clemency. The language of the Prophet expresses both these points, when he shows how God's covenant both depends upon and flows from his grace, and also when he adds the Almighty's faithfulness in keeping his agreement.
He adds, Towards those who love thee and keep thy commandments We must diligently notice this, because Daniel here drives away the whole people from the defense which many might put forward, hypocrites willingly become angry with God; nay, boldly reproach him because he does not either pardon or indulge them. Daniel, therefore, to check this pride and to cut off every pretense for strife on the part of the impious, says, God is faithful towards all who love him He admonishes us thus: God is never severe unless when provoked by the sins of men; as if he had said, God's covenant is firm in itself; when men violate it, it is not surprising if God withdraws from his promises and departs from his agreement, on perceiving himself treated with perfidy and distrust. The people, therefore, are here obliquely condemned, while Daniel testifies to God's constancy in keeping his promises, if men on their part act with good faith towards him. On the whole, he shews how the people were in tumult, when God altered his usual course of kind and beneficent treatment, and put in force instead his severest vengeance, when the people were expelled from the land of Canaan which was their perpetual inheritance. Daniel here explains how all blame must be removed from God, as the people had revolted from him, and by their perfidy had violated their compact. We see, therefore, how he throws the blame of all their calamities upon the people themselves, and thus absolves God from all blame and all unjust corer, labors. Besides, the Prophet shews how the special object of the worship of God is to induce us to love him. For many observe God's law after the manner of slaves; but we ought to remember this passage, God loveth a cheerful giver. (2Co 9:7.) When, therefore, hypocrites are violently drawn towards obedience, the Prophet here distinguishes between the true worshippers of God and those who discharge their duty only in a perfunctory manner:, and not from the heart. He asserts the principle of worshipping God to be a diligent love of him, and this sentiment frequently occurs in the writings of Moses. (De 10:12.) We must hold, therefore, the impossibility of pleasing God by obedience, unless it proceeds from a sincere and free affection of the mind. This is the very first rule in God's worship. We must love him; we must be prepared to devote ourselves entirely to obedience to him, and to the willing performance of whatever he requires from us. As it is said in the Psalms, (Ps 119:24) Thy law is my delight. And again, in title same Psalm, David states God's law to be precious to him beyond gold and silver, yea, pleasing, and sweet beyond even honey. (Ps. 119:72, 103.) Unless we love God we have no reason for concluding that he will approve of any of our actions: all our duties will become corrupt before him, unless they proceed from the fountain of liberal affection towards him. Hence the Prophet adds, To those who keep his statutes External observance will never benefit us, unless the love of God precede them. But we must notice this also in its turn; — God cannot be sincerely loved by us unless all our outward members follow up this affection of the soul. Our hands and all that belong to us will be kept steady to their duty, if this spontaneous love flourish within our hearts. For if any one asserts his love of God a thousand times over, all will[ be discovered to be vain and fallacious, unless the whole life correspond with it. We can never separate love and obedience It now follows: —
5. We have sinned, and have committed iniquity, and have done wickedly, and have rebelled, even by departing from thy precepts and from thy judgments:
5. Peccavimus, et inique egimus et imprope nos gessimus, et rebellavimus, et recessimus a praeceptis tuis, et judicii tuis. 84
6. Neither have we hearkened unto thy servants the prophets, which spake in thy name to our kings, and to our princes, and our fathers, and to all the people of the land.
6. Et non auscultavimus servis tuis prophetis, qui loquuti sunt in nomine tuo ad reges nostros, principes nostros, et partres nostros, et ad populum terrae.
7. O Lord, righteousness belongeth unto thee, but unto us confusion of faces, as at this day; to the men of Judah, and to the inhabitants of Jerusalem, and unto all Israel, that are near, and that are far off, through all the countries whither thou hast driven them, because of their trespass that they have trespassed against thee.
7. Tibi domine justitia, et nobis pudor vultus, 85 scuti hodie viro Jehudah, 86 et incolis Jerusalem, et toti Israeli, propinquis, et longinquis, in omnibus terris, quo expulsisti eos, ob transgressiones, 87 quibus transgressi sunt contra te.
Daniel here continues his confession of sin. As we have already stated, he ought to begin here, because we must remark in general the impossibility of our pleasing God by our prayers, unless we approach him as criminals, and repose all our hopes on his mercy. But there was a special reason for the extraordinary nature of the Prophet's prayers, and his use of fasting, sackcloth, and ashes. This was the usual method of confession by which Daniel united himself with the rest of the people, for rite purpose of testifying throughout all ages the justice of the judgment which God had exercised in expelling the Israelites from the promised land, and totally disinheriting them. Daniel, therefore, insists upon this point. Here we may notice, in the first place, how prayers are not rightly conceived, unless founded on faith and repentance, and thus not being according to law, they cannot find either grace or favor before God. But great weight is to be attached to the phrases where Daniel uses more than a single word in saying the people acted impiously. He puts ונאטח, chetanu, we have sinned, in the first place, as the word does not imply any kind of fault, but rather a serious crime or offense. We, therefore, have sinned; then we have done wickedly; afterwards we have acted impiously; for עשר, reshegn, is stronger than אטח, cheta. We have done wickedly, we have been rebellious, says he, in transgressing thy statutes and commandments Whence this copiousness of expression, unless Daniel wished to stimulate himself and the whole people to penitence? For although we are easily induced to confess ourselves guilty before God, yet scarcely one in a hundred is affected with serious remorse; and those who excel others, and purely and reverently fear God, are still very dull and cold in recounting their sins. First of all, they acknowledge scarcely one in a hundred; next, of those which do come into their minds, they do not fully estimate their tremendous guilt, but rather extenuate their magnitude; and, although they perceive themselves worthy of a hundred deaths, yet they are not touched with their bitterness, and fear to humble themselves as they ought, nay, they are scarcely displeased with themselves, and do not loathe their own iniquities. Daniel, therefore, does not accumulate so many words in vain, when he wishes to confess his own sins and those of the people. Let us learn then how far we are from penitence, while we only verbally acknowledge our guilt; then let us perceive the need we have of many incentives to rouse us up from our sloth; for although any one may feel great terrors and tremble before God's judgments, yet all those feelings of dread vanish away too soon. It therefore becomes necessary to fix God's fear in our hearts with some degree of violence. Daniel shews us this when using the phrase, The people have sinned; they have acted unjustly; they have conducted themselves wickedly and become rebellious, and declined from the statutes and commandments of God This doctrine, therefore, must be diligently noticed, because, as I have said, all men think they have discharged their duty to God, if they mildly profess themselves guilty before him, and acknowledge their fault in a single word. But as real repentance is a sacred thing, it is a matter of far greater moment than a fiction of this kind. Although the multitude do not perceive how they are only deceiving themselves when they confess a fault, yet in the meantime they are only trifling with God like children, while some say they are but men, and others shelter themselves in the crowd of offenders. "What could I do? I am but a man; I have only followed the example of the many." Lastly, if we examine carefully the confessions of men in. general, we shall always find some latent hypocrisy, and that there are very few who prostrate themselves before God as they ought. We must understand, therefore, this confession of Daniel's as stimulating himself and others to the fear of God, and as laying great stress upon the sins of the people, that every one may feel for himself real and serious alarms.
Then he shews how impiously, and wickedly, and perfidiously the Israelites had rebelled, and how they had declined from God's statutes and commandments. Daniel enlarges upon the people's fault, as they had no pretext for their ignorance after they had been instructed in God's law. They were like a man who stumbles in broad daylight. He surely is without excuse who raises his eyes to heaven or closes them while he walks, or casts himself forward with blind impulse, for if he fall he will find no one to pity him. So Daniel here enlarges upon the people's crime, for the law of God was like a lamp pointing out the path so clearly that they were willfully and even maliciously blind. (Ps 119:105.) Unless they had closed their eyes, they could not err while God faithfully pointed out the way in which they ought to follow and persevere. This is the first point. But we ought to gather another doctrine from this passage, namely, there is no reason why men should turn away entirely from God, even if they have transgressed his commands, because, although. they please both themselves and others, and think they have obtained the good opinion of the whole world, yet this will avail men nothing if they decline from God's commandments and statutes. Whoever, therefore, has the law in his hands, and turns aside in any direction, although he may use the eloquence of all the rhetoricians, yet no defense will be available. This perfidy is surely without excuse — to disobey the Almighty as soon as he shews us what he approves and what he requires. Then, when he forbids anything, if we turn aside ever so little from his teaching, we are perfidious and wicked, rebellious and apostate. Lastly, this passage proves that there is no rule of holy, pious, and sober living except a. complete performance of God's commandments. For this reason he puts statutes and judgments to shew that the people did not sin in ignorance. He might have concluded the sentence in one word: we have departed from thy commandments; but he joins judgment to commands. And why so? To point out how easy and clear and sufficiently familiar was God's institution, if the Israelites had only been teachable. Here we may notice the frequent recurrence of this repetition. The unskillful think these synonyms are heaped together without an object, when statutes, judgments, laws, and precepts are used, but the Holy Spirit uses them to assure us that nothing shall be wanting to us if we inquire at the mouth of God. He instructs us perfectly in regulating the whole course of our lives, and thus our errors become knowing and willful, when God's law has been clearly set before us, which contains in itself a perfect rule of doctrine for our guidance.
He afterward, adds, We have not obeyed thy servants the Prophets who have spoken in, thy name We ought also diligently to notice this, because the impious often wickedly fail to discern the presence of God, whenever he does not openly descend from heaven and speak to them by angels; and so their impiety is increased throughout all ages. Thus, in these days, many think themselves to have escaped by boasting in the absence of any revelation from heaven: the whole subject, they say, is full of controversy; the whole world is in a state of confusion; and what do the teachers of the Church mean by promoting such strife among each other? Then they boast and think as they please, and are blind of their own accord. But Daniel here shews how no turning to God is of the slightest avail, unless he is attended to when he sends his prophets, because all who despise those prophets who speak it the name of the Lord are perfidious and apostate, wicked and rebellious. We see, then, the suitability of this language of Daniel, and the necessity of this explanation: The people were wicked, unjust, rebellious, and impious, because they did not obey the prophets He does not assert that this wicked, impious, contumacious, and perfidious character of the people arises from their not listening to God thundering from heaven, or to his angels when sent to them, but because they did not obey his prophets. Besides this, he calls the prophets servants of God who speak in his name He distinguishes between true and false prophets; for we know how many impostors formerly abused this title in the ancient Church; as in these days the disturbers of our churches falsely pretend to the name of God, and by this audacity many of the simple are deceived. Daniel, therefore, distinguishes here between the true and false prophets, who everywhere boast in their divine election to the office of teachers. He speaks here of the effect, treating all these boastings as vain and foolish, for we are not ignorant of the manner in which all Satan's ministers transform themselves into angels of light. (2Co 11:14.) Thus the evil as well as the good speak in God's name; that is, the impious no less than the righteous teachers put forth the name of God; but here, as we have said, Daniel refers to the effect and the matter itself, as the phrase is. Thus when Christ says, When two or three are gathered together in my name, (Mt 18:20,) this is not to be applied to such deceptions as are observable in the Papacy, when they proudly use God's name as approving certain assemblies of theirs. It is no new thing, then, for a deceiving Church to hide its baseness under this mask. But when Christ says, Where two or three are assembled in my name, this refers to true and sincere affection. So also Daniel in this passage says, True prophets speak in God's name; not only because they shelter themselves under this name for the sake of its authority, but because they have solid proofs of the exercise of God's authority, and are really conscious of their true vocation.
He afterwards adds, To our kings, our nobles, our fathers, and all the people of the land Here Daniel lays prostrate every high thing in this world with the view of exalting God only, and to prevent any pride rising in the world to obscure his glory, as it otherwise would do. Here, then, he implicates kings, princes, and fathers in the same guilt; as if he had said, all are to be condemned without exception before God. This, again, must be diligently noticed. For we see how the common people think everything permitted to them which is approved by their kings and counselors. For in the common opinion of men, on what does the whole foundation of right and wrong rest, except on the arbitrary will and lust of kings? Whatever pleases kings and their counselors is esteemed lawful, sacred, and beyond all controversy; and thus God is excluded from his supreme dominion. As, therefore, men thus envelop themselves in clouds, and willingly involve themselves in darkness, and prevent their approach to God, Daniel here expresses how inexcusable all men are who do not obey the Prophets, even if a thousand kings should obstruct them, and the splendor of the whole world should dazzle them. By such clouds as these God's majesty can never be obscured; nay more, this cannot offer the slightest impediment to God's dominion or hinder the course of his doctrine. These points might be treated more copiously: I am only briefly explaining the Prophet's meaning, and the kind of fruit which ought to be gathered from his words. Finally, it is a remarkable testimony in favor of the Prophet's doctrine, when kings and their counselors are compelled to submit, and all the loftiness of the world is brought under subjection to the prophets, as God says in Jeremiah, (Jer 1:10) Behold! I have set thee above kingdoms, and above the empires of this world, to destroy and to build up, to plant and to root out. There God asserts the authority of his teaching, and shews its superiority to everything in the world; so that all who wish to be free from it, as if endowed with some peculiar privilege, are both foolish and ridiculous. This, then, must be noticed in the Prophet's words, when he says, God spoke by his prophets to kings, princes, and fathers Respecting the "fathers," we see how frivolous is the excuse of those who use their fathers as a shield in opposing God. For here Daniel unites both fathers and children in the same guilt, and shews how all equally deserve condemnation, when they do not listen to God's prophets, or rather to God speaking by means of his prophets.
He next subjoins, To thee, O Lord, belongs righteousness, and to us confusion of face, as it is at this day The meaning is, God's wrath, which he manifests towards his people, is just, and nothing else remains but for the whole people to fall down in confusion, and candidly acknowledge itself deservedly condemned. But this contrast which unites opposite clauses, ought also to be noticed, because we gather from the Prophet's words that God can neither be esteemed just nor his equity be sufficiently illustrious, unless when the mouths of men are closed, and all are covered and buried in disgrace, and confess themselves subject to just accusation, as Paul also says, Let God be just, and let all men's mouths be stopped, (Rom. 3:4, 26;) that is, let men cease to cavil and to seek any alleviation of their guilty their subterfuges. While, therefore, men are thus cast down and prostrate, God's true glory is illustrated. The Prophet now utters the same instruction by joining these two clauses, of opposite meaning's. Righteousness is to thee, but shame to us. Thus we cannot praise God, and especially while he chastises us and punishes us for our sins, unless we become ashamed of our sins, and feel ourselves destitute of all righteousness. Lastly, when we both feel and confess the equity of our condemnation, and when this shame seizes upon our minds, then we begin to confess God's justice; for whoever cannot bear this self-condemnation, displays his willingness to contend against God. Although hypocrites apparently bear witness to God's justice, yet whenever they claim anything as due to their own worthiness, they at the same time derogate from their judge, because it is clear that God's righteousness cannot shine forth unless we bury ourselves in shame and confusion. According as at this day, says Daniel. He adds this to confirm his teaching; as if he had said, the impiety of the people is sufficiently conspicuous from their punishment. Meanwhile, he holds the principle that the people were justly chastised; for hypocrites, when compelled to acknowledge God's power, still cry out against his equity. Daniel joins both points together: thus, God has afflicted his people, and this very fact proves them to be wicked and perfidious, impious and rebellious. As it is at this day, meaning, I will not complain of any immoderate rigor, I will not say thou hast treated my people cruelly; for even if the punishments which thou hast inflicted on us are severe, yet thy righteousness shines forth in them: I therefore confess how fully we deserve them all. To a man of Judah, says he. Here Daniel seems to wish purposely to strip the mask off the Israelites, under which they thought to hide themselves. For it was an honorable title to be called a Jew, an inhabitant of Jerusalem, an Israelite. It was a sacred race, and Jerusalem was a kind of sanctuary and kingdom of God. But now, says he, though we have hitherto been elevated aloft so as to surpass the whole world, and though God has deigned to bestow upon us so many favors and benefits, yet confusion of face is upon us: let our God be just. Meanwhile, let all these empty boastings cease, such as our deriving our origin from holy fathers and dwelling in a sacred land; let us no longer cling to these things, says he, because they will profit us nothing before God. But I see that I am already too prolix.
Grant, Almighty God, as no other way of access to thee is open for us except through unfeigned humility, that we may often learn to abase ourselves with feelings of true repentance. May we be so displeased with ourselves as not to be satisfied with a single confession of our iniquities; but may we continue in the same state of meditation, and be more and more penetrated with real grief. Then may we fly to thy mercy, prostrate ourselves before thee in silence, and acknowledge no other hope but thy pity and the intercession of thine only-begotten Son. May we be so reconciled to thee, as not only to be absolved from our sins, but also governed throughout the whole course of our life by thy Holy Spirit, until at length we enjoy the victory in every kind of contest, and arrive at that blessed rest which thou hast prepared for us by the same our Lord Jesus Christ. — Amen.
8. O Lord, to us belongeth confusion of face, to our kings, to our princes, and to our fathers, because we have sinned against thee.
8. Jehovah, nobis pudor faciei, regibus nostris, principibus nostris, et patribus nostris, quia peccavinus in te.
In this verse Daniel completes his own confession. We have stated the beginning of his prayer to be this: He threw himself before God as a criminal, with the whole people, and prayed earnestly for pardon. It was his duty to begin in this way: he had previously named the whole people; he now speaks of kings, princes, and fathers, and thus comprehends the common people. Besides, kings are accustomed to absolve themselves and those who approach their presence from all ordinary laws; wherefore Daniel uses the phrase, kings, princes, and fathers While he treated of the people, he shewed how those at a distance, as well as those at home, were equally subject to God's wrath, because, had he executed his vengeance equitably on all, no one was so free from wickedness as to be free from punishment. God had not driven all the Jews into either Chaldea or Assyria, and many had remained in the neighboring nations. Yet Daniel denies them any diminution of their guilt, although they had been treated more humanely by God, who had spared them some portion of their suffering. We are taught by this passage, that the crimes or guiltiness of men are not always to be estimated by the amount of their punishment. For God acts very mildly with some who deserve yet greater severity; and if he does not entirely spare us, he partially remits his rigor towards us, either to allure us to repentance, or for some reasons hitherto unknown to us. Whatever the reason may be, even if God does not openly punish us all, this ought neither to lead us to excuse ourselves, nor to ally self-indulgence, because we do not experience the same severity from God. The conclusion to be drawn is this, all the Israelites are justly afflicted, because, from first to last, all have conducted themselves impiously. For Daniel repeats the word which does not signify declension merely, but to act with gross wickedness; as if he had said, the Israelites deserved no common punishment, and thus it should not surprise us when God executes such dreadful vengeance against them. It follows: —
9. To the Lord our God belong mercies and forgivenesses, though we have rebelled against him;
9. Domino Deo nostro miserationes, et veniae, 88 quamvis rebelles fuerimus in ipsum. 89
Daniel here betakes himself to God's mercy as to a sacred asylum; for it is not sufficient to acknowledge and confess our sins, unless we are supported by a confidence of our obtaining pardon from God's mercy. We see numbers who use great prolixity in bearing witness to the truth, that they richly deserve all kinds of punishment; but no good result arises from this, because despair overwhelms them and plunges them into an abyss. Recognition of a fault is in truth without the slightest profit, unless with the addition of the hope of pardon. Daniel, therefore, after candidly confessing the treatment which the whole people had received from God to have been deserved, although so severe and harsh, still embraces his pity. According to the common saying, this is like a drowning man catching at a straw. We observe also how David makes use of the same principle. There is forgiveness with thee that thou mayest be feared. (Ps 130:4.) And this moderation must be diligently marked, because Satan either lulls us into torpid security, or else so agitates us as utterly to absorb our minds in sorrow. These two artifices of Satan are sufficiently known to us. Hence that moderation which I have mentioned must be maintained, lest we should grow torpid in the midst of our vices, and so indulge in contempt of God as to induce forget-fullness of him. Then, on the other hand, we ought not to be frightened, and thus close against us the gate of hope and pardon. Daniel, therefore, here follows the best arrangement, and prescribes the same rule for us. For, in confessing the people's wickedness, he does not entirely throw away the hope of pardon, but supports himself and others with this consolation — God is merciful. He rests this hope of pardon on the very nature of God; as if he had said, there is nothing so peculiar to God as pity, and hence we ought never to despair. To God, says he, belong mercies and forgiveness. No doubt Daniel took this phrase from Moses, especially from that remarkable and memorable passage where God pronounces himself a severe avenger, yet full of mercy, inclined to clemency and pardon, and exercising much forbearance. (Ex 34:6.) As, therefore, Daniel held the impossibility of God putting away his affectionate feelings of pity, he takes this as the main point of his teaching, and it becomes the chief foundation for his hopes and his petition for pardon. He argues thus, To God belong loving kindnesses; therefore, as he can never deny himself, he will always be merciful. This attribute is inseparable from his eternal essence; and however we have rebelled against him, yet he will never either cast away nor disdain our prayers.
We may conclude from this passage that no prayers are lawful or rightly composed unless they consist of these two members. First, all who approach God ought to cast themselves down before him, and to acknowledge themselves deserving of a thousand deaths; next, to enable them to emerge from the abyss of despair, and to raise themselves to the hope of pardon, they should call upon God without fear or doubt, and with firm and stable confidence. This reliance upon God can have no other support than the nature of God himself, and to this he has borne ample testimony. With respect to the close of the verse, it may be explained in two ways: Because, or although, we are rebellious against him. I have stated that I rather approve of taking the particle יכ, ki, in the sense of opposition. Although we have rebelled against God, still he will be entreated, and never will be unmindful of his pity. If any one prefers taking it in a causal sense, it will suit tolerably well; as if Daniel had said, the people have no other hope left but the mercy of God, as they have been convicted of sin over and over again. Because we have acted wickedly towards him, what is left for us but to throw ourselves with all our trust upon the clemency and goodness of God, since he has borne witness to his being propitious to sinners who truly and heartily implore his favor? It now follows: —
10. Neither have we obeyed the voice of the LORD our God, to walk in his laws, which he set before us by his servants the prophets.
10. Et non auscultavimus voci Jehovae Dei nostri, ut ambularemus in legibus ejus, quas proposuit coram facie nostra per manum servorum suorum prophetarum.
Here, again, Daniel shews how the Israelites provoked God's anger against them by the wickedness of their conduct. He points out one special kind of sin and method of acting wickedly, namely, despising the teaching which proceeded from God as its author, and was expounded to them by his prophets. We must diligently notice this, as we have previously advised; for although no one is excusable before God by the pretext of ignorance, yet we perceive how our wickedness is aggravated when we knowingly and willfully make a point of rejecting what God commands and teaches. Daniel, therefore, enlarges upon the people's crime by adding the circumstance, they would not hear the prophets Everything which would have been a fault in the Chaldeans or Assyrians was the most grievous wickedness in the elect people. Their obstinacy was the more provoking, because while God had pointed out the way by his prophets, they had turned their backs upon him. We have not heard Clearly enough this verse is added by way of explanation, as Daniel might express the reason for their wickedness. Therefore he calls the laws of God "doctrine," which consists of many parts; for it is certain that nothing was omitted by God which was useful to be known, and thus he had embraced the whole perfection of justice in his discourse. He is treating here not only the law of Moses, but the teaching of the prophets, as the words clearly point out; and the noun הרות torah, "law," is to be taken for "doctrine." It is just as if Daniel had said, God was rejected when he wished to rule his people by his prophets. But the plural number seems to denote what I have staffed, namely, that the perfection of doctrine was comprehended in the prophets; for God omitted nothing while he completed the revelation of whatever was needful for the guidance of the life. Yet this was rendered entirely useless by the perverseness of the people's nature, apparent. in their rejection of all God's laws.
Daniel confirms this sentiment by adding, Those laws were set before the people This shews how everything was supplied to the people, since God had familiarly delivered to them whatever was needful for the utmost degree of piety and justice. For this phrase, to put anything before one's face, means to deliver all useful knowledge openly, perspicuously, and lucidly, and with great familiarity and skillfulness. Thus nothing is left doubtful or complicated, nothing remains obscure, unconnected, or confused. As, therefore, God had unfolded the whole scope of righteousness by his law, the people's impiety was the more severe and detestable, because they would not receive benefit from such familiar instruction. The Prophet intends by these words to shew how such willful sinners were worthy of double punishment. They are first convicted of contumacy because they had no pretext for their ignorance; they made an open and furious assault upon God, for although the way was pointed out to them, yet they turned aside in all directions, and threw themselves headlong. We must remember what I have previously touched upon, namely, the value of an external ministry, because we are aware how the ancient people, when rebellious against the prophets, were accustomed to pretend that they did not really despise God. As, therefore, hypocrites think their sins are concealed by a covering of this kind, Daniel clearly expresses that God is despised in his prophets, although he neither descends from heaven nor sends down his angels. And this is the meaning of the expression, the prophets were the servants of God; it declares how they taught nothing either rashly or in their own name or by their own impulse, but faithfully executed the Almighty's commands. It follows: —
11. Yea, all Israel have transgressed thy law, even by departing, that they might not obey thy voice; therefore the curse is poured upon us, and the oath that is written in the law of Moses the servant of God, because we have sinned against him.
11. Et totus Israel transgressi sunt legem tuam, et defecerunt, 90 ne auscultarent voci tuae. Ideo, 91 effesa est super nos, 92 maledicto, 93 et jusjurandum, quod scriptum est in lege Mosis sevei Dei, quai peccavimus contra ipsum.
Daniel again confirms what I formerly said concerning the punishment being most justly inflicted upon the people. They had no cause for the slightest complaint of any excess of severity on the part of God. He now says, All Israel had sinned He does not enumerate the separate ranks of the people as he did before, but he pronounces all to be transgressors in one single word, as they had broken God's law from the least to the greatest. He uses sometimes the second and sometimes the third person, as a mark of his vehemence and ardor, since Daniel now speaks for the whole world, and then prostrates himself before God, and prepares to approach his tribunal. It is just as if at one time he were to confess himself guilty before God and angels, and next to ascend a theater and testify to his own infamy and that of the whole people before all mankind. In revolting, he says, so as not to hear By these words Daniel expresses the determined obstinacy of the people, implying — this was not occasioned by either error or ignorance; nay, even sloth was not the cause of Israel's willful blindness and inattention to God's precepts, but was only the beginning of this act of rebellion. In revolting, therefore, so as not to hear thy voice We now understand the Prophet's meaning. He was not content with the simple condemnation of the people, but he wished to mark distinctly the various forms of rebellion, to impress the Israelites with a further sense of the grievous manner in which they had provoked God's wrath. Not only had they departed from the right course through negligence or folly, but they had knowingly transgressed God's law. We must carefully notice this. Although hypocrites testify themselves to be prepared for obedience, if only they can be quite sure that God is speaking to them, yet they are certainly held back by some hidden depravity from coming openly to the light. And whenever God's word is put before us, whoever does not prove himself of a docile disposition, even if he should swear a hundred times over that he is perplexed and must decline embracing the teaching proposed to him, because he is doubtful whether God speaks to him or not, he lies; and the truth of Daniel's assertion will always be made clear; for all who do not hear God when he speaks to them are backsliders and inwardly perverse, and by the depravity of their nature place a veil before themselves which obscures their perceptions, and then their own minds prevent them from becoming obedient to God.
He next adds, For this cause the curse of which Moses had written is poured down upon us. By this circumstance he enlarges upon the people's crime, because they had long ago been warned of the impending judgments, and yet they closed their eyes and despised both threats and instruction. This was the very height of wickedness; for the Israelites were intractable, although God stretched out his hand towards them, pointed out the way of safety, and taught them faithfully whatever was useful for them; but this only increased their perverseness, while they treated his threatenings as if utterly worthless. Besides this, they added contempt of his teaching to ridiculing his threats, as they thought either that God was deluding them when he announced by Moses his coming vengeance unless they obeyed his law, or else they imagined it all invented by Moses, and that God could not possibly execute his threats. Thus the people are convicted of desperate impiety, as they neither attended to the teaching of the Almighty nor believed in the authority of his threatenings. If a father threatens his son, or a master his servant, the vengeance will be just, as the comic poet says, Do not say you have not been warned. (Terence Ardria, Act 1, Scene 2.) As God had predicted for so many ages that the Israelites should not be unpunished if they transgressed the law, this proves how completely unmanageable they were. (Le 26; De 28.) And when he says the curse was poured out or distilled, he confesses how the wrath of God inundated the whole people like a deluge, although it was completely under control. For God had predicted what he intended to do by the mouth of Moses, and whoever reads those curses which Moses denounces against transgressors of the law, will confess them to be by no means immoderate. When, therefore, execution really occurs, must we not acknowledge the shining forth of God's justice without the slightest possibility of blame? I have stated that the word העובש, shebugneh, is explained by some as an "oath," and by others a "curse:" it properly means a curse, and is deduced from the word עובש shebugn, which seems to be taken in an extraordinary sense, because this word properly means seven., and the word derived from it means to "swear," through the practice of bringing forward a certain number of witnesses; and hence the noun means an oath. But because a curse is often interposed, and the swearer calls God to witness against himself if he fails to perform his verbal engagement, some interpreters elicit the sense of a curse being poured out. But there may be some change of construction here, and so I willingly interpret it. The curse and the oath, then, are poured out; that is, the curse which God has sanctioned by an oath, by a figure of speech well known to grammarians under the name of hypallage. The curse, therefore, was sworn by the mouth of God himself; and we know how threats cause more terror by being confirmed by an oath, just as God, on the other hand, adds strength to the promises of his favor.
He adds afterwards, Because we have acted wickedly against him By this expression, Daniel shortly but clearly affirms that the people have no cause for complaint, as their calamities were the result of neither accident nor chance. They might behold the very source of their evils in the law of God. had there been no predictions of this kind, the Israelites might have doubted and even disputed with themselves, as to the origin and cause of their being enslaved by their enemies, and of their being cast out with the utmost contempt and cruelty into distant lands. They might then have inquired into the causes of their evils, as if they were entirely unknown. But when the law of Moses was before their eyes, and God had therein sworn that he would perform the very threatenings just as they had happened, no further doubt could possibly remain. This, then, is the summary of Daniel's meaning; the very denunciation of these punishments was sufficient to condemn the Israelites, because their sins were brought home to them over and over again, when God fulfilled against them, what he had formerly predicted by his servant Moses. It follows, —
12. And he hath confirmed his words, which he spake against us, and against our judges that judged us, by bringing upon us a great evil: for under the whole heaven hath not been done as hath been done upon Jerusalem.
12. Et stabilivit sermonem suum, quem loquutus fuerat super nos, et super judices, 94 ut adduceret super nos malum magnum quod non factum est sub toto coelo, sicut factum est 95 in Jerusalem.
Daniel pursues the same sentiment, shewing how the Israelites had no cause whatever for expostulating with God on account of their being so heavily afflicted, and no reason for doubting either its origin or intention. For now all had come to pass exactly as it had been long ago predicted. God, therefore, has stirred up his word against us; as if he had said, there is no reason why we should strive with God, for we behold his truthfulness in the punishments which he has inflicted upon us, and his threats are no mere vain scarecrows, or fabulous inventions manufactured to frighten children. God now really proves how seriously he had spoken. What then is the use of our turning our backs upon him, or why should we seek vain excuses when God's truthfulness shines brightly in our destruction? Do we wish to deprive God of his truthfulness? surely whatever our earnestness we shall never succeed. Let, therefore, this suffice to condemn us, — God has predicted everything which occurs, and thus effectually and experimentally proves himself an avenger. God, therefore, ratified his word; that is, God's word would have remained without the slightest efficacy and rigor, unless this curse had been suspended over our head; but while we lie prostrate and almost buried under our calamities, God's word is borne aloft; that is, God makes his truthfulness conspicuously visible, which otherwise would scarcely be perceptible at all. Unless God punished the wickedness of men, who would not treat the threatening of his law as childish? But when he demonstrates by certain proofs the very best reasons for terrifying mankind, efficacy and rigor are immediately imparted to his words. Besides this, Daniel here intends to cast off all subterfuges, and to cause the people candidly to acknowledge, and really to feel themselves justly afflicted. He says, against us and against our judges, who judged us. Again, Daniel throws down all haughtiness of the flesh, with the view of exalting God alone and of preventing any mortal splendor from obscuring the authority of the Law. For we know how the common people think they have a shield for the defense of all their crimes, when they can quote the example of kings and judges. At this very day, whenever we argue against the superstitions of the Papacy, they say, "Well! if we do make a mistake, yet God has set over us both kings and bishops who rule us after their manner, why then should we be blamed when we have God's command for following those who are endued with power and dignity?" As, therefore, the vulgar generally catch at a subterfuge like this, Daniel again affirms, that although those who transgress God's law are endowed with great worldly authority, yet they are not exempt from either blame or punishment, nor can the ordinary multitude be excused if they follow their example. Therefore, as he had spoken by Moses against our judges who judged us, he says; that is, although power had been conferred upon them for ruling us, yet the whole ordination of it is from God: yet after they had utterly abused their government, and violated God's justice, and thus had endeavored to draw down God, if possible, from his elevation, Daniel asserts that their loftiness will by no means shelter them from the consequences of transgression.
He afterwards adds, To bring upon us a great evil, which has never happened under the whole heavens, as it has now occurred at Jerusalem. Here Daniel foresaw an objection which had some slight force in it. Although God had deservedly punished the Israelites, yet when he displayed his anger against them more severely than against other nations, he might seem forgetful of his equity. Daniel here removes all appearance of incongruity, even if God is more severe against his elect people then against profane nations, because the impiety of this people was far greater than that of all others on account of their ingratitude, contumacy, and impracticable obstinacy, as we have already said. Since the Israelites surpassed all nations in malice, ingratitude, and all kinds of iniquity, Daniel here declares how thoroughly their disastrous afflictions were deserved. Again, we are here reminded, whenever God severely chastises his Church, of that principle to which we must return, namely, our impiety is the more detestable to God the nearer he approaches us; and the kinder he is to us, the more chargeable we are, unless in our turn we prove ourselves grateful and obedient. This state of things ought not to seem troublesome to us, as vengeance begins at the house of God, and he puts forth examples of his wrath against his own people far more tremendous than against others; this, I say, we ought not to take ill, as I have already explained the reason of it. It does not surprise us to find the Gentiles groping in darkness, but when God shines upon us and we resist him with determined willfulness, we are doubly impious. This comparison, therefore, must be noticed, as evil was poured out upon Jerusalem; meaning, no similar punishment was inflicted upon other nations, for what happened to Jerusalem, says Daniel, never occurred under the whole heaven. It follows, —
13. As it is written in the law of Moses, all this evil is come upon us: yet made we not our prayer before the LORD our God, that we might turn from our iniquities, and understand thy truth.
13. Sicuti scriptum est in lege Mosis, totum malum hoc venit super nos, et non deprecati sumus faciem Jehovae Dei nostri, ut reverteremur ab iniquitatibus nostris, et attenti essemus ad veritatum tuam.
He repeats what he had already said, without any superfluity, shewing how God's judgments are proved by their effects, as the law of Moses contains within it all the penalties which the Israelites endured. As, therefore, so manifest an agreement existed between the law of God and the people's experience, they ought not to become restive and to have sought every kind of subterfuge without profit. By this alone God sufficiently proved himself a just avenger of their crimes, because he had predicted many ages before what he had afterwards fully carried out. This is the object of the repetition, when Daniel says the people felt the justice of the penalties denounced against them in the law of Moses, for in the meantime he adds, we have not deprecated the face of God. Here he severely blames the people's hardness, because even when beaten with stripes they never grew wise. It is said — fools require calamities to teach them wisdom. This, therefore, was the height of madness in the people to remain thus stubborn under the rod of the Almighty, even when he inflicted the severest blows. As the people were so obstinate in their wickedness, who does not perceive how sincerely this conduct was to be deplored? We have not deprecated, therefore, the face of our God This passage teaches us how the Lord exercises his judgments by not utterly destroying men, but holding his final sentence in suspense, as by these means he wishes to impel men to repentance. First of all, he gently and mercifully invites both bad and good by his word, and adds also promises, with the view of enticing them; and then, when he observes them either slow or refractory, he uses threatenings with the view of arousing them from their slumber; and should threats produce no effect, he goes forth in arms and chastises the sluggishness of mankind. Should these stripes produce no improvement, the desperate character of the people becomes apparent. In this way, God complains in Isaiah of their want of soundness; the whole body of the people is subject to ulcers from the head to the sole of the foot, (Isa 1:6;) and yet he would lose all his labor, through their being utterly unmanageable. Daniel now asserts the existence of the same failing in the people, while he states the Israelites to be so untouched by a sense of their calamities, as never to supplicate for pardon. I cannot complete the remainder today.
Grant, Almighty God, that we may learn seriously to consider in how many ways we become guilty before thee, especially while we daily continue to provoke thy wrath against us. May we be humbled by true and serious repentance, and fly eagerly to thee, as nothing is left to us but thy pity alone; when cast down and confounded, and reduced to nothing in ourselves, may we fly to this sacred anchor, as thou art easily entreated, and hast promised to act as a father of mercies to all sinners who seek thee. Thus may we approach thee with true penitence, and relying on thy goodness, never doubt the granting of our requests; and being freed by thy mercy from the tyranny of Satan and of sin, may we be governed by thy Holy Spirit, and so directed in the way of righteousness as to glorify thy name throughout our lives, till we arrive at that happy and immortal life which we know to be laid up in heaven for us, by Christ our Lord. — Amen.
IN yesterday's Lecture we dwelt on the Prophet's enlarging upon the people's crime, in resisting the impression made by God's chastisements; but now he more clearly demonstrates the kind of obstinacy displayed. For they did not turn away from their iniquities, and were not attentive to God's truth He had said before, we have not deprecated the anger of God. But here he expresses something more, namely, allowing the existence of some pretense to prayer, there was no real sincerity, We know how impiously hypocrites abuse God's name, and pretend to the outward form of prayer, and even to the greatest fervor, but there is no reality in their prayers. Thus the Prophet has good reason for uniting what ought never to be separated, and then convicts the Israelites of obstinacy, because they did not flee suppliantly to God's mercy with repentance and faith. There was, doubtless, some form of piety left among the people; but Daniel here estimates prayers according to God's word, and thus puts these two things before us, namely, repentance and faith. We must diligently notice this. For nothing is more common than an earnest supplication for pardon when the signs of God's wrath are apparent; this was always customary among all nations and at all times, and yet there existed neither repentance nor faith. Hence their prayers became mere falsehood and vanity. This is the meaning of the Prophet's language when he says, We have not asked at the face of Jehovah our God, by turning away from our iniquities, (or that we may return,) and by being instructed in thy truth. Finally, we may gather from this passage what the rule of pious and acceptable prayer really is; first, we must be displeased with ourselves for our sins; next, we must regard the threats and promises of the Almighty. As to the first member of the sentence, experience teaches us how rashly many break forth into prayer, even when their evil conduct rises up professedly against God. On the one hand, they are so enraged as not to hesitate to engage in warfare with God, and yet they pray unto him, because terror seizes upon their minds and compels them to submit themselves to God. The Prophet, therefore, here shews the utter inutility of that outward shew and perverse mixture of noise and flattery, because God cannot approve of any prayers, unless they spring equally from repentance and faith. When he says, the people were not attentive to God's truth, in my opinion this is extended equally to threats and promises, and faith apprehends both God's pity and his judgments. For, surely, it cannot be otherwise, when terror rouses the pious to fly to God's mercy. As, therefore, God embraces each quality in his word, as he cites all who have sinned to his own tribunal, and then gives them a hope of reconciliation, if the sinner is really converted to him; so also Daniel, by saying, the Israelites were not attentive to God's truth, doubtless had respect to both objects, namely, their want of sufficient consideration of God's judgments, and next, their stupidity in despising his pity when plainly set before them. On the whole, This passage shews us the impossibility of our prayers being pleasing to God, unless they flow from true repentance and faith; that is, when we heartily feel our wickedness, we then flee to God's mercy and rely upon his promises. Hence we discover three things to be necessary to render God propitious to us; first, dissatisfaction with ourselves which occasions sorrow, through our being conscious of our sins, and of our having provoked God's anger. This is the first point. Secondly, faith must necessarily be added. Lastly, prayer must follow as a proof of our repentance and faith. When men remain without repentance and faith, we observe how God's name is profaned although we conceive and utter many prayers, at the very time when the two principal dispositions are entirely wanting. Now let us proceed, —
14. Therefore hath the LORD watched upon the evil, and brought it upon us: for the LORD our God is righteous in all his works which he doeth: for we obeyed not his voice.
14. Et vigilavit Jehovah super malum, et immisit illud 96 spuer nos: quai justus est Jehovah Deus noster in omnibus operibus suis quae fecit, hoc est, facit, et non auscultavimus voci ejus.
Daniel confirms what he had formerly said respecting the slaughter which afflicted the Israelites not being the offspring of chance, but of the certain and remarkable judgment of God. Hence he uses the word רקש, seked, which signifies to watch and to apply the mind attentively to anything. It is properly used of the guards of cities, who keep watch both by night and by day. This phrase does not appear to me to imply haste, but rather continual carefulness. God often uses this metaphor of his watching to chastise men who are far too eager to rush into sin. We are familiar with the great intemperance of mankind, and their disregard of all moderation whenever the lusts of the flesh seize upon them. God on the other hand say's he will not be either slothful or neglectful in correcting this intemperance. The reason for this metaphor is expressed in the forty-fourth chapter of Jeremiah, where men are said to burst forth and to be carried away by their appetites, and then God is continually on the watch till the time of his vengeance arrives. I have mentioned how this word denotes rather continual diligence than hasty swiftness; and the Prophet seems here to imply that although God had endured the people's wickedness, yet he had at length really performed his previous threatenings, and was always on the watch, and rendering it impossible for the people to escape his judgments upon the wickedness in which they indulged. Therefore hath Jehovah closely attended to the calamity, and caused it to come upon us, says he. With the view of comprehending the Prophet's intention more fully, we must notice what God pronounces by Jeremiah in the Lamentations, (La 3:38,) where he accuses the people of sloth, because they did not acknowledge the justice of the punishments which they suffered; he blames them in this way. Who is he who denies both good and evil to proceed from the mouth of God; as if he were pronouncing a curse against those who are ignorant of the origin of calamities from God, when he chastises the people. This sentiment is not confined to a single passage. For God often inveighs against that stupidity which is born with mankind, and leads them to attribute every event to fortune, and to neglect the hand of the smiter. (Isa 9:13.) This kind of teaching is to be met with everywhere in the prophets, who shew how nothing can be worse than to treat God's judgments as if they were accidents under the influence of chance. This is the reason why Daniel insists so much upon this point. We know also what God denounces in his law: If ye have walked against me rashly, I also will rashly walk against you, (Lev. 26:27, 28;) that is, if ye do not cease to attribute to fortune whatever evil ye suffer, I will rush against you with closed eyes, and will strive with you with similar rashness; as if he had said, If ye cannot distinguish between fortune and my judgments, I will afflict you on all sides, both on the right hand and on the left, without the slightest discretion; as if I were a drunken man, according. to the expression, With the perverse, thou wilt be perverse. For this reason Daniel now confesses, God watched over the calamity, so as to bring down all those afflictions by which the people was oppressed.
In this passage we are taught to recognize God's providence in both prosperity and adversity, for the purpose of stirring us up to be grateful for his benefits, while his punishments ought to produce humility. For when any one explains these things by fortune and chance, he thereby proves his ignorance of the existence of God, or at least of the character of the Deity whom we worship. For what is left for God if we rob him of his providence? It is sufficient here just to touch on these points which are often occurring, and of which we usually hear something every day. It is sufficient for the exposition of this passage to observe how the Prophet incidentally opposes God's judgment and providence to all notions of chance.
He next adds, Jehovah our God is just in all his works In this clause the Prophet confirms his former teaching, and the phrase, God is just, appears like rendering a reason for his dealings; for the nature of God supplies a reason why it becomes impossible for anything to happen by the blind impulse of fortune. God sits as a judge in heaven; whence these two ideas are directly contrary to each other. Thus if one of the following assertions is made, the other is at the same time denied; if God is the judge of the world, fortune has no place in its government; and, whatever is attributed to fortune is abstracted from God's justice. Thus we have a confirmation of our former sentence by the use of contraries or opposites; for we must necessarily ascribe to God's judgment both good and evil, both adversity and prosperity, if he governs the world by his providence, and exercises the office of judge. And if we incline in the least degree to fortune, then God's judgment and providence will cease to be acknowledged. Meanwhile, Daniel not only attributes power to God, but also celebrates his justice; as if he had said, he does not arbitrarily govern the world without any rule of justice or equity, but he is just. We must not suppose the existence of any superior law to bind the Almighty; he is a law unto himself, and his will is the rule of all justice; yet we must lay down this point; God does not reign as a tyrant over the world, while in the perfection of his equity, he performs some things which seem to us absurd, only because our minds cannot ascend high enough to embrace a reason only partially apparent, and almost entirely hidden and incomprehensible in the judgments of God. Daniel, therefore, wished to express this by these words, Jehovah our God, says he, is just in all the works which he performs The meaning is, the people would not have been so severely chastised and afflicted with so many miserable calamities, unless they had provoked God's wrath; this might be easily collected from the threatenings which God had denounced many ages beforehand, and which he at that time proved in real truth to be in no degree frivolous. Next, a second part is added, as not only God's power but his justice shines forth in the slaughter of the people; and I have touched briefly on each of these points, as far as it was necessary for explanation. But we must notice the Prophet's allusion in these words to those numerous trials which had fallen upon the faithful for the purpose of proving their faith. They perceived themselves the most despised and miserable of mortals; the peculiar and sacred people of God was suffering under the greatest reproach and detestation, although God had adopted them by his law with the intention of their excelling all other people. While, therefore, they perceived themselves drowned in that deep whirlpool of calamities and disgrace, what would they suppose, except that God had deceived them, or that his covenant was utterly annihilated? Daniel, therefore, establishes the justice of God in all his works for the purpose of meeting this temptation, and of confirming the pious in their confidence, and of inducing them to fly to God in the extremity of their calamities.
He adds, as a reason, Because they did not listen to his voice. Here, again, he points out the crime of the people who had not transgressed through ignorance or error, but had purposely taken up arms against God. Whenever God's will is once made known to us, we have no further excuse for ignorance; for our open defiance of the Almighty arises from our being led away by the lusts of the flesh. And hence we gather how very detestable is the guilt of all who do not obey God's voice whenever he deigns to teach us, and who do not instantly acquiesce in his word. It now follows, —
15. And now, O Lord our God, that hast brought thy people forth out of the land of Egypt with a mighty hand, and hast gotten thee renown, as at this day; we have sinned, we have done wickedly.
15. Et nunc Domine Deus noster, qui eduxisti populum tuum e terra Aegypt cum manu forti, et fecisti, comparasti, tibi nomen secundum diem hanc, 97 peccavimus, impie egimus.
16. O Lord, according to all thy righteousness, I beseech thee, let thine anger and thy fury be turned away from thy city Jerusalem, thy holy mountain: because for our sins, and for the iniquities of our fathers, Jerusalem and thy people are become a reproach to all that are about us.
16. Domine secundum omnes justitias tuas avertatur, quaeso, ira tua, et excandescentia tua ab urbe tua Jerusalem, monte sanctitatis tuae: quoniam ob peccata nostra, et ob iniquitates, 98 patrum nostrorom, Jerusalem, et populus tuus est in probum cunctis vicinis, 99 circuitibus nostris. 100
17. Now therefore, O our God, hear the prayer of thy servant, and his supplications, and cause thy face to shine upon thy sanctuary that is desolate, for the Lord's sake.
17. Et nunc audias, Deus noster, precationem servi tua, et orationem ejus atque illumina faciem tuam 101 super sanctuarium tuum quod vastatum est, vel, desolatum, propter Dominum.
After Daniel has sufficiently confessed the justice of those judgments which God had inflicted upon the people, he again returns to beg for pardon. First, he would conciliate favor for himself; next, he would stir up the minds of the pious to confidence, and so he sets before them that proof of grace which ought to avail to support the minds of the pious even to the end of the world. For when God led his people out of Egypt, he did not set before them any momentary benefit merely, but he bore witness to the adoption of the race of Abraham on the condition of his being their perpetual Savior. Therefore, whenever God wishes to gather together those who have been dispersed, and to raise their minds from a state of despair to cheerful hope, he reminds them of his being their Redeemer. I am that God, says he, who led you out of Egypt. (Le 11:45, and often elsewhere.) God not only commends his own power in such passages, but denotes the object of their redemption; for he then received his people under his care on the very ground of never ceasing to act towards them with the love and anxiety of a father. And when in their turn such anxiety seized upon the faithful as to lead them to apprehend their own utter desertion by God, they are in the habit of seizing upon this shield — God did not lead our fathers out of Egypt in vain. Daniel now follows up this reasoning-Thou, O Lord our God, says he, who hast led forth thy people; as if he had said, he called upon God, because by one single proof he had testified to all ages the sacred character of the race of Abraham. We observe, then, how he stirs up himself and all the rest of the pious to prayer, because by laying this foundation, he could both complain familiarly, and fearlessly request of God to pity his people, and to put an end to their calamities. We now understand the Prophet's meaning, when he says, the people were led forth from Egypt.
He afterwards adds another cause, God then acquired renown for himself, as the event evidently displayed He here joins God's power with his pity, implying, when the people were led forth, it was not only a specimen of paternal favor towards the family of Abraham, but also an exhibition of divine power. Whence it follows, his people could not be cast off without also destroying the remembrance of that mighty power by which God had acquired for himself renown. And the same sentiment often occurs in the prophets when they use the argument: — If this people should perish, what would prevent the extinction of thy glory, and thus whatever thou hadst conferred upon this people would be buried in oblivion? So, therefore, Daniel now says, By bringing thy people from the land of Egypt, thou hast made thyself a name; that is, thou hast procured for thyself glory, which ought to flourish through all ages unto the end of the world. What, then, will occur, if the whole of thy people be now destroyed? He next. adds, We have done impiously, and have acted wickedly In these words Daniel declares how nothing was left except for God to consider himself rather than his people, as by looking to them he would find nothing but material for vengeance. The people must necessarily perish, should God deal with them as they deserved. But Daniel here turns away God's face by some means from the people's sins, with the view of fixing his attention on himself alone and his own pity, and on his consistent fidelity to that perpetual covenant which he had made with their fathers.
Lastly, he would not permit that redemption to fail which was an illustrious and eternal proof of his virtue, favor, and goodness. Hence he subjoins, O Lord, may thine anger be averted according to all thy righteousness, and thine indignation from thy city Jerusalem, the mountain of thy holiness. We observe how Daniel here excludes whatever merit there might be in the people. In reality they did not possess any, but I speak according to that foolish imagination which men can scarcely put off. They always take credit to themselves, although they are convicted of their sins a hundred times over, and still desire to conciliate God's favor by pleading some merit before God. But here Daniel excludes all such considerations when he pleads before God his own justice, and uses the strong expression, according to all thy righteousness Those who take this word "righteousness" to mean "judgment," are in error and inexperienced in interpreting the Scriptures; for they suppose God's justice to be opposed to his pity. But we are familiar with God's righteousness as made manifest, especially in the benefits he confers on us. It is just as if Daniel had said, that the single hope of the people consisted in God's having regard to himself alone, and by no means to their conduct. Hence he takes the righteousness of God for his liberality, gratuitous favor, consistent fidelity, and protection, which he promised his servants: O God, therefore, he says, according to all thy prormsed mercies; that is, thou dost not fail those who trust in thee, thou dost promise nothing rashly, and thou art not accustomed to desert those who flee to thee; oh! by thy very justice, succor us in our distress. We must also notice the universal particle "all," because when Daniel unites so many sins which might drown the people in an abyss a thousand times over, he opposes to this all God's promised mercies. As if he had said, although the number of our iniquities is so great that we must perish a hundred times over, yet thy promised mercies are far more numerous, meaning, thy justice surpasses whatever thou mayest find in us of the deepest dye of guilt.
He says, again, Let thine anger be turned away, and thy burning wrath from thy city Jerusalem, and from thy holy mountain In joining together anger and burning wrath, the Prophet does not imply any excess on the part of God, as if he revenged the sins of the people too severely, but he again represents the aggravation of their wickedness, causing him to become so angry with them as to lay aside his usual character, and to treat their adoption as vain and fruitless. Daniel does not complain in this case of the severity of the punishment, but rather condemns himself and the rest of the people for causing a necessity for such severe measures. Once more, he sets before God the holy mountain which he had chosen, and in this way averts his countenance from judgment, lest he should reckon with them for so many sins, by which God was deservedly incensed. Here, therefore, God's election is interposed, because he had consecrated Mount Zion to himself, and desired to be worshipped there, where also his name should be celebrated and sacrifices offered to him. In this respect, therefore, Daniel obtains favor for himself before God, and, as I have said, he excludes all other considerations.
He next adds, Because on account of our sins, and the iniquities of our fathers, Jerusalem. and thy people are a reproach to all our neighbors By another argument, the Prophet desires to bend God to pity; for Jerusalem as well as the people were a disgrace to the nations; yet this caused equal disgrace to fall upon God himself. As, therefore, the Gentiles made a laughing-stock of the Jews, they did not spare the sacred name of God; nay, the Jews were so despised, that the Gentiles scarcely deigned to speak of them, and the God of Israel was contemptuously traduced, as if he had been conquered, because he had suffered his temple to be destroyed, and the whole city Jerusalem to be consumed with burning and cruel slaughter. The Prophet, therefore, now takes up this argument, and in speaking of the sacred city, doubtless refers to the sacredness of God's name. His language implies, — Thou hast chosen Jerusalem as a kind of royal residence; it was thy wish to be worshipped there, and now this city has become an object of the greatest. reproach to our neighbors. Thus he declares how God's name was exposed to the reproaches of the Gentiles. He afterwards asserts the same of God's people, not by way of complaint when the Jews suffered these reproaches, for they deserved them by their sins, but the language is emphatic, and yet they were God's people. God's name was intimately bound up with that of his people, and whatever infamy the profane east upon them, reflected chiefly on God himself. Here Daniel places before the Almighty his own name; as if he had said, O Lord! be thou the vindicater of thine own glory, thou hast once adopted us on this condition, and may the memory of thy name be ever inscribed upon us; permit us not to be so reproachfully slandered, let not the Gentiles insult thee on our account. And yet he says this was done on account of the iniquities of the people and of their fathers; by which expression he removes every possibility of doubt. 0h! how can it happen, that God will so lay his people prostrate? Why has he not spared at least his own name! Daniel, therefore, here testifies to his being just, because the iniquity of the people and of their fathers had risen so high, that God was compelled to exercise such vengeance against them.
His next prayer is, Do thou who art our God hear the prayer of thy servant, and his supplications, and cause thy face to shine forth In these words Daniel wrestles with distrust, not for his own sake privately, but for that of the whole Church to whom he set forth the true method of prayer. And experience teaches all the pious how necessary this remedy is in those doubts which break into all our prayers, and make our earnestness and ardor in prayer grow dull and cold within us, or at least we pray without any composed or tranquil confidence, and this trembling vitiates whatever we had formerly conceived. As, therefore, this daily happens to all the pious when they leave off the duty of prayer for even a short period, and some doubt draws them off and shuts the door of familiar access to God, this is the reason why Daniel so often repeats the sentence, Do thou, O Lord, hear the prayer of thy. servant David also inculcates such sentiments in his prayers, and has the greatest necessity for acting so. And those who are truly exercised in praying feel how God's servants have good cause for such language whenever they pray to him. But I will complete the rest to-morrow.
Grant, Almighty God, as thou hast deigned to gather us once among thy people, and hast wished us also to bear thy name, and that of thine only-begotten Son; although we so often provoke thine anger by our sins, and never cease to heap evil upon evil: Grant that we may never be exposed as a laughing-stock and spectacle, to the disgrace of thy sacred name. As, therefore, thou now seest the impious seizing all occasions of grossly slandering thyself, and thy sacred gospel, and the name of thine only-begotten Son, do not permit them, I pray thee, petulantly to insult thee. May thy Spirit so govern us, that we may desire to glorify thy name. May it be glorified in spite of Satan and all the impious, until we are gathered into that celestial kingdom which thou hast promised us in the same Christ our Lord.-Amen.
We yesterday commenced our comment on the passage in which Daniel asks the Almighty to make his face to shine upon his own sanctuary We are well aware how often this expression occurs in the Scriptures, where God is said to manifest his opposition by hiding his face, when he does not assist his own people, but hides himself as if he were forgetful of them. As Scripture everywhere compares our calamities and adversities to darkness, therefore God in whose favor our happiness is placed is said to hide his face when he does not succor us; and again, he is said to render his face bright and conspicuous, when he gives us some sign of his parental layout. God seemed for a long time to have deserted his sanctuary, and therefore the Prophet prays him to make his face to shine We must remark his expression; upon thy sanctuary which is laid waste We gather from it, that although the Prophet saw all things lost in a carnal sense, yet he neither despaired nor desisted from his prayers. And this rule must be noticed, — God's grace is not to be estimated by the present aspect of things, because he often shews himself angry with us. Our carnal reason must be overcome, if we wish to pray to God in adversity, as the Prophet here teaches us by his own example. For the sanctuary was cut off; its very devastation might have formed an excuse to Daniel and all the pious for offering their prayers no longer. What success could be hoped for in such a deplorable state of affairs? Daniel by this circumstance shews how he struggled on without allowing any obstacle to interrupt the course of his prayer. He adds, for the Lord's sake; all the Hebrew doctors agree that the word ינדא, Adoni, when written with the great point karnetz, is taken for God alone; but in certain passages of Scripture it is as clearly used for the Mediator also. And very probably it has this sense here; although the Hebrews use this form for God's sake, or for thy sake, when they make a direct, appeal to the Deity, yet I confess they often use the third person. But what necessity is there for flying to this harsher form of speech, when the other sense appears more appropriate to the passage? He will afterwards say, on account of thee, my God; but he says here, for the Lord's sake If, however, I had to contend with a person of a captious disposition, I confess I could not convince him from this passage; but if we weigh the Prophet's words without contention, we shall rather incline to this view of the subject. Here, therefore, he sets before God the Mediator by whose favor he hopes to obtain his request. Still, if any one prefers to apply this to God, let him retain his opinion. Let us now proceed,.—
18. O my God, incline thine ear, and hear; open thine eyes, and behold our desolations, and the city which is called by thy name: for we do not present our supplications before thee for our righteousnesses, but for thy great mercies.
18. Inclina Deus mi, aurem tuam, et audi: eperi oculos tuos, et respice desolationes nostras, 102 et civitem super quam invocatum est nomen tuum, super eam, 103 quia non propter justitias nostras nos prosternimus preces nostras coram facie tua, sed propter misericordias tuas 104 multas, vel, magnas.
This short clause breathes a wonderful fervor and vehemence of prayer; for Daniel pours forth his words as if he were carried out of himself. God's children are often in an ecstasy in prayer; they moan and plead with God, use various modes of speech and much tautology, and cannot satisfy themselves. In forms of speech, indeed, hypocrites are sometimes superior; they not only rival God's sincere worshippers, but are altogether carried along by outward pomps, and by a vast heap of words in their prayers, they arrive at much elegance and splendor, and even become great rhetoricians. But Daniel here only displays some portion of his feelings; there is no doubt of his wishing to bear witness to the whole Church how vehemently and fervently he prayed with the view of inflaming others with similar ardor. In this verse, he says, O my God, incline thine ear and hear. It would have been sufficient simply to have said, hearken; but as God seemed to remain deaf notwithstanding so many prayers and entreaties, the Prophet begs him to incline his ear. There is a silent antithesis here, because the faithful had seemed to be uttering words to the deaf, while their groans had been continually carried upwards to heaven during seventy years without the slightest effect. He adds next, open thine eyes and see. For God's neglecting to answer must have cast down the hopes of the pious, because the Israelites were treated so undeservedly. They were oppressed by every possible form of reproach, and suffered the most grievous molestation in their fortunes as well as in everything else. Yet God passed by all these calamities of his people, as if his eyes were shut; and for this reason Daniel now prays him to open his eyes. It is profitable to notice these circumstances with diligence, for the purpose of learning how to pray to God; first, when at peace and able to utter our petitions without the slightest disquietude, and next, when sorrow and anxiety seize upon all our senses, and darkness everywhere surrounds us; even then our prayers should be steadily continued in the midst of these great obstacles. And we gather at the same time, while God presses us to the very extremity of our lives, how we ought to be still more importunate, because the new object; of this our severe affliction, is to awaken us amidst our slothfulness. Thus it is said in the Psalms, (Ps 32:6,) The saint will approach thee in an accepted time. Our opportunity arises when the very vast necessities overwhelm us, because God then stirs us up, and, as I have said, corrects our slowness. Let us learn, therefore, to accustom ourselves to vehemence in prayer whenever God urges and incites us by stimulus of this kind.
He next says, Look upon our desolation's — of this we have already said enough — and on the city on which thy name is called Again Daniel sets before himself the sure foundation of his confidence, — Jerusalem had been chosen as God's sanctuary. We know God's adoption to have been without repentance, as Paul says. (Ro 11:29.) Daniel, therefore, here takes the very strongest method of appealing to God's honor, by urging his wish to be worshipped on Mount Zion, and by his destining Jerusalem for himself as a royal seat. The phrase, to be called by God's name, means, reckoning either the place or the nation as belonging to God. For God's name is said to be called upon us, when we profess to be his people, and he distinguishes us by his mark, as if he would openly shew to the eyes of mankind his recognition of our profession. Thus God's name was called upon Jerusalem, because his election had been celebrated already for many ages, and he had also gathered together one peculiar people, and pointed out a place where he wished sacrifices to be offered.
He adds afterwards, Because we do not pour forth our prayers before thy face upon or through our own righteousness, (יכ ki, "but," is in my opinion put adversatively here,) but on account of thy many or great mercies Daniel more clearly confirms what was said yesterday, shewing how his hope was founded in God's mercy alone. But I have stated how he expresses his meaning more clearly by opposing two members of a sentence naturally contrary to each other. Not in our righteousness, says he, but in thy compassion's Although this comparison is not always put so distinctly, yet this rule must be held — whenever the saints rely upon the grace of God, they renounce at the same time all their merits, and find nothing in themselves to render God propitious. But this passage must be diligently noticed, where Daniel carefully excludes whatever opposes God's gratuitous goodness; and he next shews how, by bringing forward anything of their own, as if men could deserve God's grace, they diminish in an equal degree from his mercy. Daniel's words also contain another truth, manifesting the impossibility of reconciling two opposite things, viz., the faithful taking refuge in God's mercy, and yet bringing anything of their own and resting upon their merits. As, therefore, a complete repugnance exists between the gratuitous goodness of God and all the merits of man, how stupid are those who strive to combine them, according to the usual practice of the Papacy! And even now, those who do not yield willingly to God and his word, wish to throw a covering over their error, by ascribing half the praise to God and his mercy, and retaining the remainder as peculiar to man. But all doubt is removed when Daniel places these two principles in opposition to each other, according to my former remark — the righteousness of man and the mercy of God. Our merits, in truth, will no more unite with the grace of God than fire and water, mingled in the vain attempt to seek some agreement between flyings so opposite. He next calls these mercies "great," as we previously remarked the use of a great variety of words to express the various ways in which the people were amenable to his judgment. Here, therefore, he implores God's mercies as both many and great, as the people's wickedness had arrived at its very utmost pitch.
As for the following expression, The people pour down their prayers before God, Scripture seems in some degree at variance with itself, through the frequent use of a different metaphor, representing prayers as raised towards heaven. This phrase often occurs, — O God, we elevate or raise our prayers to thee. Here also, as in other places, the Spirit dictates a different form of expression, representing the faithful as casting down upon the ground their vows and prayers. Each of these expressions is equally suitable, because, as we said yesterday, both repentance and faith ought to be united in our prayers. But repentance throws men downwards, and faith raises them upwards again. At the first glance these two ideas do not seem easily reconciled; but by weighing these two members of a true and logical form of speech, we shall not find it possible to raise our prayers and vows to heaven, without depressing them, so to speak, to the very lowest depths. For on the one hand, when the sinner comes into the presence of God, he must necessarily fall completely down, nay, vanish as if lifeless before him. This is the genuine effect of repentance. And in this way the saints cast down all their prayers, whenever they suppliantly acknowledge themselves unworthy of the notice of the Almighty. Christ sets before us a picture of this kind in the character of the publican, who beats on his breast and begs for pardon with a dejected countenance. (Lu 18:13.) Thus also the sons of God throw down their prayers in that spirit of humility which springs from penitence. Then they raise their prayers by faith for when God invites them to himself, and gives them the witness to his propitious disposition, they raise themselves up and overtop the clouds, yea, even heaven itself. Whence this doctrine also shines forth Thou art a God who hearest prayer, as we read in the Psalms. (Ps 65:2.) In consequence of the faithful determining God to be propitious, they boldly approach his presence, and pray with minds erect, through an assurance that God is well pleased with the sacrifice which they offer. It follows:
19. O Lord, hear; O Lord, forgive; O Lord, hearken and do; defer not, for thine own sake, O my God: for thy city and thy people are called by thy name.
19. Domine audi, Domine propitius esto, Domine attende, vel, animadverte, et fac, ne moreris propter te, Deus mi, quia nomen tuum invocatum est super urbem tuam, et super populum tuum.
Here vehemence is better expressed, as I have previously observed. For Daniel does not display his eloquence, as hypocrites usually do, but simply teaches by his example the true law and method of prayer. Without doubt, he was impelled by singular zeal for the purpose of drawing others with him. God, therefore, worked in the Prophet by his Spirit, to render him a guide to all the rest, and his prayer as a kind of common form to the whole Church. With this intention, Daniel now relates his own conceptions. He had prayed without any witness, but he now calls together the whole Church, and wishes it to become a witness of his zeal and fervor, and invites all men to follow this prescription, proceeding as it does not from himself but from God. O Lord, hear, says he; and next, O Lord, be propitious By this second clause he implies the continual and intentional deafness of the Almighty, because he was deservedly angry with the people. And we ought to observe this, because we foolishly wonder at God's not answering our prayers as soon as the wish has proceeded from our lips. Its reason, too, must be noticed. God's slowness springs from our coldness and dullness, while our iniquities interpose an obstacle between ourselves and his ear. Be thou, therefore, propitious, O Lord, that thou mayest hear. So the sentence ought to be resolved. He afterwards adds, O Lord, attend By this word Daniel means to convey, that while the people had in many ways and for a length of time provoked God's anger, they were unworthily oppressed by impious and cruel enemies, and that this severe calamity ought to incline God to pity them. O Lord, therefore, he says, attend and do not delay Already God had cast away his people for seventy years, and had suffered them to be so oppressed by their enemies, as to cause the faithful the utmost mental despondency. Thus we perceive how in this passage the holy Prophet wrestled boldly with the severest temptation. He requests God not to delay or put off. Seventy years had already passed away since God had formally cast off his people, and had refused them every sign of his good will towards them.
The practical inference from this passage is the impossibility of our praying acceptably, unless we rise superior to whatever befalls us; and if we estimate God's favor according to our own condition, we shall lose the very desire for prayer, nay, we shall wear away a hundred times over in the midst of our calamities, and be totally unable to raise our minds up to God. Lastly, whenever God seems to have delayed for a great length of time, he must be constantly entreated not to delay He next adds, For thine own sake, O, my God. Again, Daniel reduces to nothing those sources of confidence by which hypocrites imagine themselves able to obtain God's favor. Even if one clause of the sentence is not actually the opposite of the other, as it was before, yet when he says, for thy sake, we may understand the inference to be, therefore not for our own sakes. He confirms this view by the remainder of the context, For thy sake, O my God, because thy name has been invoked upon thy city, says he, and upon thy people We observe, then, how Daniel left no means untried for obtaining his request, although he relied on his gratuitous adoption, and never doubted God's propitious feelings towards his own people. He finds indeed no cause for them either in mortals or in their merits, but he wishes mankind perpetually to behold his benefits and to continue steadfast to the end. It follows: —
20. And whiles I was speaking, and praying, and confessing my sin and the sin of my people Israel, and presenting my supplication before the LORD my God for the holy mountain of my God;
20. Et adhuc ego loquens, 105 et precarer, et confiterer peecatum meum, et peccatum populi mei Israel, et prosternerem, 106 precationem meam coram Jehova Deo meo, super montem 107 sanctuarii Dei me.
21. Yea, whiles I was speaking in prayer, even the man Gabriel, whom I had seen in the vision at the beginning, being caused to fly swiftly, touched me about the time of the evening oblation.
21. Cum, inquam, loquerer in precatione mea, tunc vir Gabriel quem videram in visione principio voluntam volatu, tetigit me circa tempus oblationis vespertinae.
As to the translation, some take it as I do; others say "flying swiftly," implying fatigue and alacrity. Some derive the word for "flying" from ףוע, gnof, which signifies to fly, and they join it with its own participle, which is common Hebrew; others again think it derived from ףעי, yegnef; signifying to fatigue, and then explain it metaphorically as flying hastily. 108
Here Daniel begins to shew us that his prayers were by no means useless, nor yet without their fruit, as Gabriel was sent to elevate his mind with confidence, and to lighten his grief by consolation. He next sets him forth as a minister of the grace of God to the whole Church, to inspire the faithful with the hope of a speedy return to their country, and to encourage them to bear their afflictions until God should open a way for their return. Next, as to ourselves, we need not wonder at God's refusing at times an answer to our prayers, because those who seem to pray far better than the rest scarcely possess a hundredth part of the zeal and fervor required. On comparing our method of prayer with this vehemence of the Prophet, surely we are in truth very far behind him; and it is by no means surprising, if, while the difference is so great, the success should be so dissimilar. And yet we may be assured that our prayers will never be in vain, if we follow the holy Prophet at even a long interval. If the limited amount of our faith hinders our prayers from emulating the Prophet's zeal, yet God will nevertheless listen to them, so long as they are founded in faith and penitence. Daniel says, therefore, While I was as yet speaking, and praying, and confessing my sin and the sin of my people Israel First of all, we must notice how the Holy Spirit here purposely dictated to the Prophet, how God's grace would be prepared for and extended to all the wretched who fly to it and implore it. The Prophet, therefore, shews why we are so destitute of help, for if pain occasions so much groaning, yet we never look up to God, from whom consolation is always to be sought in all evils. He thus exhorts us to the habit of prayer by saying his requests were heard. He does not bring forward any singular example, but, as I have already said, he pronounces generally that the prayers of those who seek God as a deliverer will never be either vain or unfruitful. I have shewn how our supplications do not always meet with either the same or equal attention, since our torpor requires God to differ in the help which he supplies. But in this way the Prophet teaches us how those who possess true faith and repentance, however slight, will never offer up their prayers to God in vain.
He next adds what is necessary to conciliate God's favor, namely, that men should anticipate God's judgment by condemning themselves. So he asserts, He confessed his sin and that of his people He does not speak here of one kind of sin, but under the word אטח, cheta, he comprehends all kinds of wickedness; as if he had said, when I was confessing myself as steeped in sin and drowned in iniquity, I confessed the same on behalf of my people. We must notice also the phrase, the sin of my people Israel He might have omitted this noun, but he wished to testify before God to the Church being guilty and without the slightest hope of absolution, unless God, whom they had so deservedly offended, was graciously pleased to reconcile them to himself. But the first clause is more worthy of notice, where Daniel relates the confession of his own sins before God. We know what Ezekiel says, or rather the Spirit speaking through his mouth. (Eze 14:14.) For God names the three most perfect characters which had then existed in the world, and includes Daniel among them, although he was then living. Although Daniel was an example of angelic justice, and is celebrated by so remarkable an honor, yet, if even he were before me, and were to entreat me for this state, I would not listen to him, but I would free him only on account of his own righteousness. As, therefore, God so extols his own Prophet, and raises him on high as if he were beyond all the pollution and vices of the world, where shall we find a man upon earth who can boast himself free from every stain and failing? Let the most perfect characters be brought before us — what a difference between them and Daniel! But even he confesses himself a sinner before God, and utterly renounces his own righteousness, and openly bears witness to his only hope of salvation being placed in the mere mercy of God. Hence Augustine with much wisdom often cites this passage against the followers of Pelagius and Celestius. We are well aware with what specious pretenses these heretics obscured God's grace, when they argued that God's sons ought not always to remain in prison, but to reach the goal. The doctrine indeed is passable enough, that the sons of God ought to be free from all fault, but where is such integrity really found? Augustine, therefore, with the greatest propriety, always replied to those triflers by shewing that no one ever existed so just in this world as not to need God's mercy. For had there been such a character, surely the Lord, who alone is a fitting judge, could have found him. But he asserts his servant Daniel to be among the most perfect, if three only are taken from the beginning of the world. But as Daniel casts himself into the flock of sinners, not through any feigned pretense or humility, but when uttering the fullness of his mind before God, who shall now claim for himself greater sanctity than this? When, therefore, I confess my sins before the face of my God Here surely there is no fiction, whence it follows that those who pretend to this imaginary perfection are demons in human shape, as Castalio and other cynics, or rather dogs like him.
We must therefore cling to this principle: no man, even if semi-angelic, can approach God, unless he conciliates his favor by sincere and ingenuous confession of his sins, as in reality a criminal before God. This, then, is our righteousness, to confess ourselves guilty in order that God may gratuitously absolve us. These observations, too, respecting the Israelites concern us also, as we observe from the direction which Christ has given us to say, Forgive us our trespasses. (Mt 6:12; Lu 11:4.) For whom did Christ wish to use this petition? Surely all his disciples. If any one thinks that he has no need of this form of prayer, and this confession of sin, let him depart from the school of Christ, and enter into a herd of swine.
He now adds, Upon the mountain of the sanctuary of my God. Here the Prophet suggests another reason for his being heard, namely, his anxiety for the common welfare and safety of the Church. For whenever any one studies his own private interests, and is careless of his neighbor's advantage, he is unworthy to obtain anything before God. If, therefore, we desire our prayers to be pleasing to God, and to produce useful fruit, let us learn to unite the whole body of the Church with us, and not only to regard what is expedient for ourselves, but what will tend to the common welfare of all the elect people. While, therefore, says he, I was yet speaking, and in the midst of my prayer It appears that Daniel prayed not only with his affections, but broke forth into some outward utterance. It is quite true that this word is often restricted to mental utterance; for even when a person does not use his tongue, he may be said to speak when he only thinks mentally within himself. But since Daniel said, When I was yet speaking in my prayer, he seems to have broken forth into some verbal utterance; for although the saints do not intend to pronounce anything orally, yet zeal seizes upon them, and words at times escape them. There is another reason also for this: we are naturally slow, and then the tongue aids the thoughts. For these reasons Daniel was enabled not only to conceive his prayers silently and mentally, but to utter them verbally and orally.
He next adds, Gabriel came; but I cannot complete my comments on this occurrence today.
Grant, Almighty God, that we may learn more and more fully to probe ourselves, and to discover the faults of which we are guilty: nay, may the serious weight of our wickedness truly humble us when we come into thy sight, and call upon thee even from the lowest depths. May we never cease to hope for thy grace; may we be elevated by that hope to the highest heavens, and be firmly assured that thou wilt always prove thyself a propitious Father to us. And as thou hast granted us a Mediator who may procure favor for us from thee, may we never hesitate to approach thee familiarly, through reliance on him. Whenever our miseries induce us to despair, may we never succumb to it; but with unconquered fortitude of mind, may we persevere in invoking thy name and imploring thy pity, until we perceive the fruit of our prayers, and after being freed from all warfare, may we at length arrive at that blessed rest which is laid up for us in heaven, by the same, Christ our Lord. — Amen.
In the last Lecture we explained the appearance of the angel to Daniel, who satisfied the eagerness of his desires. For he prayed with great earnestness when he perceived the time to have elapsed which God had fixed beforehand by the mouth of Jeremiah, while the people still remained in captivity. (Jer 25:11.) We have shewn how the angel was sent by God to the holy Prophet, to alleviate his sorrow and to remove the pressure of his anxiety. He called the angel a man, because he took the form of a man, as we have already stated. One thing only remains — his saying, the vision was offered to him about the time of the evening sacrifice Already seventy years had passed away, during which Daniel had never observed any sacrifice offered; and yet he still mentions sacrifices as if he were in the habit of attending daily in the Temple, which was not really in existence. Whence it appears how God's servants, though deprived of the outward means of grace for the present moment, are yet able to make them practically useful by meditating upon God, and the sacrifices, and other rites, and ceremonies of His institution. If any one in these days is cast into prison, and even prohibited from enjoying the Lord's Supper to the end of his life, yet he ought not on that account to cast away the remembrance of that sacred symbol; but should consider within himself every day, why that Supper was granted us by Christ, and what advantages he desires us to derive from it. Such, then, we perceive were the feelings of the holy Prophet, because he speaks of these daily sacrifices as if then in actual use. Yet we know them to have been abolished, and he could not have been present at them for many years, although during that period the Temple was standing. Now let us go forward, —
22. And he informed me, and talked with me, and said, Daniel, I am now come forth to give thee skill and understanding.
22. Et docuit me, et loquutus est mecum, et dixit, Daniel, nunc exivi ut te intelligere facerem intelligentiam. 109
Here the angel prepares the Prophet's mind by saying, he came from heaven to teach him. I went forth, says he, to cause thee to understand. For Daniel ought to understand from this angel's duty, what he ought himself to do. As God had deigned to honor him so highly by setting before him one of his angels as his master and teacher, the Prophet ought not to neglect so singular a favor, lest he should seem ungrateful to God. We now understand why the angel testifies to his coming to teach the Prophet And we also ought to reflect upon this whenever we enter God's Temple, or read any passage of holy Scripture, and acknowledge teachers to be sent to us from God to assist us in our ignorance, and to interpret the Scriptures for us. We ought also to admit Scripture to be given to us to enable us to find there whatever would otherwise be hidden from us. For God opens, as it were, his own heart to us, when he makes known to us his secrets by means of the Law, and the Prophets, and his Apostles also. Thus, Paul shews the gospel to be preached for the obedience of the faith, (Ro 1:5;) as if he had said, we shall not escape with impunity, unless we obediently embrace the doctrine of the gospel; otherwise, we do our utmost to frustrate the designs of God and elude his counsels, unless we faithfully obey his word. It follows, —
23. At the beginning of thy supplications the commandment came forth, and I am come to shew thee; for thou art greatly beloved: therefore understand the matter, and consider the vision.
23. Principio precationum tuarum exivit verbum, et ego veni ut annuntiarem, quia tu desideriorum vir, 110 itaque intellige in sermone, et intellige in visione.
Here the angel not only exacts docility from the Prophet, but also exhorts him to greater attention. We shall afterwards perceive that this singular and extraordinary prophecy needed no common study. This is the reason why the angel not only commands Daniel to receive his message with the obedience of faith, but also to pay greater attention than usual, because this was an important and singular mystery. He states first of all — the word went forth from the time when the Prophet began to pray I will not delay by reciting the opinions of others, because I think I understand the genuine sense of the passage; namely, God heard the prayers of his servant, and then promulgated what he had already decreed. For by the word "went forth" he expresses the publication of a decree which had formerly been made; it was then issued just as the decrees of princes are said to go forth when they are publicly spread abroad. God had determined what he would do, directly Daniel had ceased, for God's counsel would never fail of its accomplishment; but he here points out the impossibility of the prayers of his saints being in vain, because he grants them the very thing which he would have bestowed had they not prayed for them, as if he were obedient to their desires, and approved of their conduct. It is clear enough, that we can obtain nothing by our prayer, without God's previous determination to grant it; yet these points are not contrary to each other; for God attends to our prayers, as it is said in the Psalms, — -He performs our wishes, and yet executes what he had determined before the creation of the world. (Ps 145:19.) He had predicted by Jeremiah, (Jer 25:11,) as we have remarked before, the close of the people's exile in seventy years; Daniel already knew this, as he related at the beginning of the chapter, yet he did not relax in his prayers, for he knew that God's promises afford us no ground or occasion for sloth or listlessness. The Prophet, therefore, prayed, and God shews how his desires were by no means vain as they concerned the welfare of the whole Church. He next states — the word went forth as soon as Daniel began to pray; that is, as soon as he opened his lips he was divinely answered. He afterwards adds, he came to make this known, because, says he, thou art a desirable man Some take the word "desirable" actively, as if Daniel glowed with intense zeal; but this is forced and contrary to the usage of the language. Without doubt, the Prophet uses the word in the sense of acceptance with God, and the majority of interpreters fully agree with me. The angel therefore announces his arrival on behalf of Daniel, because he was in the enjoyment of God's favor. And this is worthy of notice, for we gather from the passage the impossibility of our vows and prayers acquiring favor for us before God, unless we are already embraced by his regards; for in no other way do we find God propitious, than when we flee by faith to his loving-kindness. Then, in reliance upon Christ as our Mediator and Advocate, we dare to approach him as sons to a parent. For these reasons our prayers are of no avail before God, unless they are in some degree founded in faith, which alone reconciles us to God, since we can never be pleasing to him without pardon and remission of sins. We observe also, the sense in which the saints are said to please God by their sometimes failing to obtain their requests. For Daniel was subject to continual groaning for many years, and was afflicted by much grief; and yet he never perceived himself to have accomplished anything worthy of his labors. he might really conclude all his labor to be utterly lost, after praying so often and so perseveringly without effect. But the angel meets him finally and testifies to his acceptance with God, and enables him to acknowledge that he had not suffered any repulse, although he had failed to obtain the object of his earnest desires. Hence, when we become anxious in our thoughts, and are induced to despair through the absence of all profit or fruit from our prayers, and through the want of an open and immediate answer, we must derive this instruction from the angel's teaching, Daniel, who was most acceptable to God, was heard at length, without being permitted to see the object of his wishes with his bodily eyes. He died in exile, and never beheld the performance of the Prophet's prophecies concerning the happy state of the Church, as if immediately preparing to celebrate its triumphs. At the end of the verse, as I have already mentioned, the angel stimulates Daniel to greater zeal, and urges him to apply his mind and all his senses attentively to understand the prophecy which the angel was commanded to bring before him. It now follows, —
24. Seventy weeks are determined upon thy people and upon thy holy city, to finish the transgression, and to make an end of sins, and to make reconciliation for iniquity, and to bring in everlasting righteousness, and to seal up the vision and prophecy, and to anoint the most Holy.
24. Septuaginta hebdomades finitae sunt super populum tuum et super urbem tuam sanctum, 111 ad claudendum scelus, et obsignandum peccatum, et expiandam iniquitatem, et adducendam justitiam aeternam, et obsignandam visionem, 112 et prophetiam, et ungendum sanctum sanctorum. 113
This passage has been variously treated, and so distracted, and almost torn to pieces by the various opinions of interpreters, that it might be considered nearly useless on account of its obscurity. But, in the assurance that no prediction is really in vain, we may hope to understand this prophecy, provided only we are attentive and teachable according to the angel's admonition, and the Prophet's example. I do not usually refer to conflicting opinions, because I take no pleasure in refuting them, and the simple method which I adopt pleases me best, namely, to expound what I think delivered by the Spirit of God. But I cannot escape the necessity of confuting' various views of the present passage. I will begin with the Jews, because they not only pervert its sense through ignorance, but through shameful impudence. Whenever they're exposed to the light which shines from Christ, they instantly turn their backs in utter shamelessness, and display a complete want of ingenuousness. They are like dogs who are satisfied with barking. In this passage especially, they betray their petulance, because with brazen forehead they elude the Prophet's meaning. Let us observe, then, what they think, for we should condemn them to little purpose, unless we can convict them by reasons equally firm and certain. When Jerome relates the teaching of the Jews who lived before his own day, he attributes to them greater modesty and discretion then their later descendants have displayed. He reports their confession, that this passage cannot be understood otherwise than of the advent of Messiah. that perhaps Jerome was unwilling to meet them in open conflict, as he was not fully persuaded of its necessity, and therefore he assumed more than they had allowed. I think this very probable, for he does not let fall a single word as to what interpretation he approves, and excuses himself for bringing forward all kinds of opinions without any prejudice on his part. Hence, he dares not pronounce whether or not the Jewish interpreters are more correct than either the Greek or the Latin, but leaves his readers entirely in suspense. Besides, it is very clear that all the Rabbis expounded this prophecy of Daniel's, of that continual punishment which God was about to inflict upon his people after their return from captivity. Thus, they entirely exclude the grace of God, and blame the Prophet, as if he had committed an error in thinking that God would be propitious to these miserable exiles, by restoring them to their homes and by rebuilding their Temple. According to their view, the seventy weeks began at the destruction of the former Temple, and closed at the overthrow of the second. In one point they agree with us, — in considering the Prophet to reckon the weeks not by days but by years, as in Leviticus. (Le 25:8.) There is no difference between us and the Jews in numbering the years; they confess the number of years to be 490, but disagree with us entirely as to the close of the prophecy. They say — as I have already hinted — the continual calamities which oppressed the people are here predicted. The Prophet hoped the end of their troubles was fast approaching, as God had testified by Jeremiah his perfect satisfaction with the seventy years of captivity. They say also — the people were miserably harassed by their enemies again overthrowing their second Temple; thus they were deprived of their homes, and the ruined city became a sorrowful spectacle of devastation and disaster. In this way, I shewed how they excluded the grace of God; and to sum up their teaching shortly, this is its substance, — the Prophet is deceived in thinking the state of the Church would improve at the close of the seventy years, because seventy weeks still remained; that is, God multiplied the number in this way, for the purpose of chastising them, until at length he would abolish the city and the Temple, disperse their nation over the whole earth and destroy their very name, until at length the Messiah whom they expected should arrive. This is their interpretation, but all history refutes both their ignorance and their rashness. For, as we shall afterwards observe, all who are endued with correct judgment will scarcely approve of this, because all historians relate the lapse of a longer period between the monarchy of Cyrus, and the Persians, and the coming of Christ, than Daniel here computes. The Jews again include the years which occurred from the ruin of the former Temple to the advent of Christ, and the final overthrow of their city. Hence, according to the commonly received opinion, they heap together about six hundred years. I shall afterwards state how far I approve of this computation, and how far I differ from it. Clearly enough, however, the Jews are both shamefully deceived and deceive others, when they thus heap together different periods without any judgment.
A positive refutation of this error is readily derived from the prophecy of Jeremiah, from the beginning of this chapter, and from the opinion of Ezra. That deceiver and impostor, Barbinel, who fancies himself the most acute of all the Rabbis, thinks he has a convenient way of escape here, as he eludes the subject by a single word, and answers only one objection. But I will briefly shew how he plays with frivolous trifles. By rejecting Josephus, he glories in an easy victory. I candidly confess that I cannot place confidence in Josephus either at all times or without exception. But what conclusions do Barbinel and his followers draw from this passage? Let us come to that prophecy of Jeremiah which I have mentioned, and in which he takes refuge. He says, the Christians make Nebuchadnezzar reign forty-five years, but he did not complete that number. Thus he cuts off half a year, or perhaps a whole one, from those monarchies. But what is this to the purpose? Because 200 years will still remain, and the contention between us concerns this period. We perceive then how childishly he trifles, by deducting five or six years from a very large number, and still there is the burden of 200 years which he does not remove. But as I have already stated, that prophecy of Jeremiah concerning the seventy years remains immovable. But when do they begin? From the destruction of the Temple? This will not suit at all.
Barbinel makes the number of the years forty-nine or thereabouts, from the destruction of the Temple to the reign of Cyrus. But we previously perceived the Prophet to be then instructed concerning the close of the captivity. Now, that impudent fellow and his followers are not ashamed to assert that Daniel was a bad interpreter of this part of Jeremiah's prophecy, because he thought the punishment completed, although some time yet remained. Some of the Rabbis make this assertion, but its frivolous character appears from this, Daniel does not here confess any error, but confidently affirms that he prayed in consequence of his learning from the book of Jeremiah the completion of the time of the captivity. Then Ezra uses the following words, — When the seventy years were completed, which God had predicted by Jeremiah, he stirred up the spirit of Cyrus, king of Persia, to free the people in the first year of his monarchy. (Da 1:1.) Here Ezra openly states, that Cyrus gave the people liberty by the secret impulse of the Spirit. Had the Spirit of God become forgetful, when he hastened the people's return? For then we must necessarily convict Jeremiah of deception and falsehood, while Ezra treats the people's return as an answer to the prophecy. On the other hand, they cite a passage from the first chapter of Zechariah, (Zec 1:12,) Wilt thou not, O Lord, pity thy city Jerusalem, because the seventy years are now at an end? But here the Prophet does not point out the moment at which the seventy years were finished, but while some portion of the people had returned to their country by the permission of Cyrus, and the building of the Temple was still impeded, after a lapse of twenty or thirty years, he complains of God not having completely and fully liberated his people. Whether or not this is so, the Jews must explain the beginning of the seventy years from the former exile before the destruction of the Temple; otherwise the passages cited from Daniel and Ezra would not agree. We are thus compelled to close these seventy years before the reign of Cyrus, as God had said he should then put all end to the captivity of his people, and the period was completed at that point.
Again, almost all profane writers reckon 550 years from the reign of Cyrus to the advent of Christ.
I do not hesitate to suppose some error here, because no slight difficulty would remain to us on this calculation, but I shall afterwards state the correct method of calculating the number of years. Meanwhile, we perceive how the Jews in every way exceed the number of 600 years, by comprehending the seventy years' captivity under these seventy weeks; and then they add the time which elapsed from the death of Christ to the reign of Vespasian. But the facts themselves are their best refutation. For the angel says, the seventy weeks were finished. Barbinel takes the word ךתח, chetek, for "to cut off," and wishes us to mark the continual miseries by which the people were afflicted; as if the angel had said, the time of redemption has not yet arrived, as the people were continually wretched, until God inflicted upon them that final blow which was a desperate slaughter. But when this word is taken to mean to "terminate" or "finish," the angel evidently announces the conclusion of the seventy weeks here. That impostor contends with this argument — weeks of years are here used in vain, unless with reference to the captivity. This is partially true, but he draws them out longer than he ought. Our Prophet alludes to the seventy years of Jeremiah, and I am surprised that the advocates of our side have not considered this, as no one suggests any reason why Daniel reckons years by weeks. Yet we know this figure to be purposely used, because he wished to compare seventy weeks of years with the seventy years. And whoever will take the trouble to consider this likeness or analogy, will find the Jews slain with their own sword. For the Prophet here compares God's grace with his judgment; as if he had said, the people have been punished by an exile of seventy years, but now their time of grace has arrived; nay, the day of their redemption has dawned, and it shone forth with continual splendor, shaded, indeed, with a few clouds, for 490 years until the advent of Christ. The Prophet's language must be interpreted as follows, — Sorrowful darkness has brooded over you for seventy years, but God will now follow up this period by one of favor of sevenfold duration, because by lightening your cares and moderating your sorrows, he will not cease to prove himself propitious to you even to the advent of Christ. This event was notoriously the principal hope of the saints who looked forward to the appearance of the Redeemer.
We now understand why the angel does not use the reckoning' of years, or months, or days, but weeks of years, because this has a tacit reference to the penalty which the people had endured according to the prophecy of Jeremiah. On the other hand, this displays God's great loving kindness, since he manifests a regard for his people up to the period of his setting forth their promised salvation in his Christ. Seventy weeks, then, says he, were finished upon thy people, and upon thy holy city I do not approve of the view of Jerome, who thinks this an allusion to the rejection of the people; as if he had said, the people is thine and not mine. I feel sure this is utterly contrary to the Prophet's intention. He asserts the people and city to be here called Daniel's, because God had divorced his people and rejected his city. But, as I said before, God wished to bring some consolation to his servant and all the pious, and to prop them up by this confidence during their oppression by their enemies. For God had already fixed the time of sending the Redeemer. The people and the city are said to belong to Daniel, because, as we saw before, the Prophet was anxious for the common safety of His nation, and the restoration of the city and Temple. Lastly, the angel confirms his previous expression — God listened to his servant's prayer, and promulgated the prophecy of future redemption. The clause which follows convicts the Jews of purposely corrupting Daniel's words and meaning, because the angel says, the time was finished for putting an end to wickedness, and for sealing up sins, and for expiating iniquity We gather from this clause, God's compassionate feelings for His people after these seventy weeks were over. For what purpose did God determine that time? Surely to prohibit sin, to close up wickedness, and to expiate iniquity. We observe no continuance of punishment here, as the Jews vainly imagine; for they suppose God always hostile to his people, and they recognize a sign of most grievous offense in the utter destruction of the Temple. The Prophet, or rather the angel, gives us quite the opposite view of the case, by explaining how God wished to finish and close up their sin, and to expiate their iniquity He afterwards adds, to bring in everlasting righteousness We first perceive how joyful a message is brought forward concerning the reconciliation of the people with God; and next, something promised far better and more excellent than anything which had been granted under the law, and even under the flourishing times of the Jews under David and Solomon. The angel here encourages the faithful to expect something better than what their fathers, whom God had adopted, had experienced. There is a kind of contrast between the expiation's under the law and this which the angel announces, and also between the pardon here promised and that which God had always given to his ancient people; and there is also the same contrast between the eternal righteousness and that which flourished under the law.
He next adds, To seal up the vision and the prophecy Here the word "to seal" may be taken in two senses. Either the advent of Christ should sanction whatever had been formerly predicted — and the metaphor will imply this well enough — or we may take it otherwise, namely:, the vision shall be sealed up, and so finally closed that all prophecies should cease. Barbinel thinks he points out a great absurdity here, by stating it to be by no means in accordance with God's character, to deprive his Church of the remarkable blessing of prophecy. But that blind man does not comprehend the force of the prophecy, because he does not understand anything about Christ. We know the law to be distinguished from the gospel by this peculiarity,-they formerly had a long course of prophecy according to the language of the Apostle. (Heb 1:1.) God spake formerly in various ways by prophets, but in these last times by his only-begotten Son. Again, the law and the prophets existed until John, says Christ. (Mt 11:11-13; Lu 16:16; Lu 7:28.) Barbinel does not perceive this difference, and as I have formerly said, he thinks he has discovered an argument against us, by asserting that the gift of prophecy ought not to be taken away. And, truly, we ought not to be deprived of this gift, unless God desired to increase the privilege of the new people, because the least in the kingdom of heaven is superior in privilege to all the prophets, as Christ elsewhere pronounces. tie next adds, that the Holy of Holies may be anointed Here, again, we have a tacit contrast between the anointings of the law, and the last which should take place. Not only is consolation here offered to all the pious, as God was about to mitigate the punishment which he had inflicted, but because he wished to pour forth the fullness of all his pity upon the new Church. For, as I have said, the Jews cannot escape this comparison on the part of the angel between the state of the Church under the legal and the new covenants; for the latter privileges were to be far better, more excellent, and more desirable, than those existing in the ancient Church from its commencement. But the rest tomorrow. 114
Grant, Almighty God, as through our extreme blindness, we cannot gaze upon open daylight, that we may be enlightened by thy Spirit. May we profit by all thy prophecies by which thou wishest to direct us to thine only-begotten Son; embrace him with true and certain faith, and remain obedient to him as our ruler and guide; and after we have passed through this world, may we at length arrive at that heavenly rest which has been obtained for us by the blood of the same thy Son. — Amen.
We began yesterday to shew how foolishly the Rabbis corrupt by their comments this prophecy of which we are now treating; for they suppose the angel to be treating of the continual wrath of God which the Jewish people had partially experienced, and which was still to be of longer duration and greater severity, according to their supposition. We have explained how openly this is opposed to the words of Daniel, who here promises the return of God's favor to his people, and then shews the object and intention of the Holy Spirit. By this consolation he wished to lighten the sorrow of the holy man whom we have already seen to be extremely anxious about the state of the Church which he then perceived to be so deplorable. The phrase on which we have already commented confirms the same point, for the angel promises, at the arrival of the predicted period, an end to sin and wickedness, and iniquity, because iniquity should then be expiated He next promises the approach of eternal righteousness; and lastly adds, the sealing of the vision and prophecy, together with the spiritual anointing of the Holy of Holies Every one admits this to be a promise of a blessing more excellent than anything under the law. No other interpretation can possibly be received than that which refers it to the advent of Christ, and the entire restoration of the Church of God. Other arguments follow. For the Prophet adds what I shall repeat again, for I must explain more fully what I now only casually run through.
25. Know therefore and understand, that from the going forth of the commandment to restore and to build Jerusalem unto the Messiah the Prince shall be seven weeks, and threescore and two weeks: the street shall be built again, and the wall, even in troublous times.
25. Cognosces ergo et intelliges, 115 ab exitu verbi de reditu, 116 et de aedificanda Jerosolyma usque ad Christum ducem hebdomadas septam, et hebdomadas sexaginta duas, et reducetur, 117 et re-aedificabutur platea, 118 et murus, idque in angustia temporum.
Daniel here repeats the divisions of time already mentioned. He had previously stated seventy weeks; but he now makes two portions, one of seven weeks, and the other of sixty-two. There is clearly another reason why he wished to divide into two parts the number used by the angel. One portion contains seven weeks, and the other sixty-two; a single week is omitted which will afterwards be mentioned. The Jews reject seven weeks from the rule of Herod to that of Vespasian. I confess this to be in accordance with the Jewish method of speech; instead of sixty-two and seven, they will say seven and sixty-two; thus putting the smaller number first. The years of man (says Moses) shall be twenty and a hundred, (Ge 6:3) the Greeks and Latins would say, shall be a hundred and twenty years. I confess this to be the common phrase among the Hebrews; but here the Prophet is not relating the continuance of any series of years, as if he were treating of the life of a single man, but he first marks the space of seven weeks, and then cuts off another period of sixty-two weeks. The seven weeks clearly precede in order of time, otherwise we could not sufficiently explain the full meaning of the angel.
We shall now treat the sense in which the going forth of the edict ought to be received. In the meantime, it cannot be denied that the angel pronounces this concerning the edict which had been promulgated about the bringing back of the people, and the restoration of the city. It would, therefore, be foolish to apply it to a period at which the city was not restored, and no such decree had either been uttered or made public. But, first of all, we must treat what the angel says, until the Christ, the Messiah Some desire to take this singular noun in a plural sense, as if it were the Christ of the Lord, meaning his priests; while some refer it to Zerubbabel, and others to Joshua. But clearly enough the angel speaks of Christ, of whom both kings and priests under the law were a type and figure. Some, again, think the dignity of Christ lessened by the use of the word דיגנ, negid, "prince" or "leader," as if in his leadership there existed neither royalty, nor scepter, nor diadem. This remark is altogether without reason; for David is called a leader of the people, and Hezekiah when he wore a diadem, and was seated on his throne, is also termed a leader. (2Sa 5:2; 2Ki 20:5.) Without doubt, the word here implies superior excellence. All kings were rulers over the people of God, and the priests were endowed with a certain degree of honor and authority. Here, then, the angel calls Christ, leader, as he far surpassed all others, whether kings or priests. And if the reader is not captious, this contrast will be admitted at once.
He next adds, The people shall return or be brought back, and the street shall be built, and the wall, and that, too, in the narrow limit of the times. Another argument follows, — namely, after sixty-two weeks Christ shall be cut off. This the Jews understand of Agrippa, who certainly was cut off when Augustus obtained the empire. In this they seek only something to say; for all sound and sensible readers will be perfectly satisfied that they act without either judgment or shame, and vomit forth whatever comes into their thoughts. They are quite satisfied when they find anything plausible to say. That trifler, Barbinel, of whom I have previously spoken, thinks Agrippa has just as much right to be called a Christ as Cyrus; he allows his defection to the Romans, but states it to have been against his will, as he was still a worshipper of God. Although he was clearly an apostate, yet he treats him as by no means worse than all the rest, and for this reason he wishes him to be called the Christ. But, first of all, we know Agrippa not to have been a legitimate king, and his tyranny was directly contrary to the oracle of Jacob, since the scepter had been snatched away from the tribe of Judah. (Ge 49:10.) He cannot by any means be called Christ, even though he had surpassed all angels in wisdom, and virtue, and power, and everything else. Here the lawful government of the people is treated, and this will not be found in the person of Agrippa. Hence the Jewish arguments are altogether futile. Next, another statement is added, he shall confirm the treaty with many. The Jews elude the force of this clause very dishonestly, and without the slightest shame. They twist it to Vespasian and Titus. Vespasian had been sent into Syria and the East by Nero. It is perfectly true, that though a wish to avoid a severe slaughter of his soldiers, he tried all conditions of peace, and enticed the Jews by every possible inducement to give themselves up to him, rather than to force him to the last extremity. Truly enough, then, Vespasian exhorted the Jews to peace, and Titus, after his father had passed over to Italy, followed the same policy; but was this confirming the covenant? When the angel of God is treating events of the last importance, and embracing the whole condition of the Church, their explanation is trifling who refer it to the Roman leaders wishing to enter into a treaty with the people. They attempted either to obtain possession of the whole empire of the East by covenant, or else they determined to use the utmost force to capture the city. This explanation, then, is utterly absurd. It is quite clear that the Jews are not only destitute of all reason when they explain this passage of the continual wrath of God, and exclude his favor and reconciliation with the people, but they are utterly dishonest, and utter words without shame, and throw a mist over the passage to darken it. At the same time their vanity is exposed, as they have no pretext for their comments.
I now come to the Ancient Writers. Jerome, as I stated shortly yesterday, recites various opinions. But before I treat them singly, I must answer in few words, the calumny of that impure and obstinate Rabbi, Barbinel. To deprive the Christians of all confidence and authority, he objects to their mutual differences; as if differences between men not sufficiently exercised in the Scriptures, could entirely overthrow their truth. Suppose, for instance, that I were to argue against him, the absence of consent among the Jews themselves. If any one is anxious to collect their different opinions, he may exult as a conqueror in this respect, as there is no agreement between the Rabbis. Nay, he does not point out the full extent of the differences which occur among Christians, for I am ready to concede far more than he demands. For that brawler was ignorant of all things, and betrays only petulance and talkativeness. His books are doubtless very plausible among the Jews who seek nothing else. But he takes as authorities with us, Africanus and Nicolaus de Lyra, Burgensis, and a certain teacher named Remond. He is ignorant of the names of Eusebius, 119 Origen, Tertullian, Hippolytus, Apollinaris, Jerome, Augustine, and other similar writers. We here perceive how brazen this prater is, who dares to babble about matters utterly beyond his knowledge. But as I have stated, I allow many differences among Christians. Eusebius himself agrees with the Jews in referring the word "Christ" to the priests, and when the angel speaks of the death of Christ, he thinks the death of Aristobulus, who was slain, is intended here. But this is altogether foolish. He is a Christian, you will say; true, but he fell into ignorance and error. The opinion of Africanus is more to the point, but the time by no means accords with that of Darius the son of Hystaspes, as I shall afterwards show. He errs again on another chapter, by taking the years to be lunar ones, as Lyranus does. Without doubt, this was only a cavil of his; through not finding their own years suit, they thought the whole number might be made up, by using intercalary years together with the 490. For before the year was adjusted to the course of the sun, the ancients were accustomed to reckon twelve lunar months, and afterwards to add another. The whole number of years may be made up according to their imagination, if we add those additional periods to the years here enumerated by the Prophet. But I reject this altogether. Hippolytus also errs in another direction; for he reckons the seven weeks as the time which elapsed between the death and resurrection of Christ, and herein he agrees with the Jews. Apollinaris also is mistaken, for he thinks we must begin at Christ's birth, and then extends the prophecy to the end of the world. Eusebius also, who contends with him in a certain passage, takes the last week for the whole period which must elapse till the end of the world shall arrive. I therefore am ready to acknowledge all these interpretations to be false, and yet I do not allow the truth of God to fail.
How, therefore, shall we arrive at any certain conclusion? It is not sufficient to refute the ignorance of others, unless we can make the truth apparent, and prove it by clear and satisfactory reasons. I am willing to spare the names of surviving commentators, and of those who have lived during our own times, yet I must say what will prove useful to my readers; meanwhile, I shall speak cautiously, because I am very desirous of being silent upon all points except those which are useful and necessary to be known. If any one has the taste and the needful leisure to inquire diligently into the time here mentioned, Oecolampadius rightly and prudently admonishes us, that we ought to make the computation from the beginning of the world. For until the ruin of the Temple and the destruction of the city, we can gather with certainty the number of years which have elapsed since the creation of the world; here there is no room for error. The series is plain enough in the Scriptures. But after this they leave the reader to other sources of information, since the computation from the overthrow of the Temple is loose and inaccurate, according to Eusebius and others. Thus, from the return of the people to the advent of Christ 540 years will be found to have elapsed. Thus we see how impossible it is to satisfy sensible readers, if we only reckon the years in the way Oecolampadius has done. 120
Philip Melancthon, who excels in genius and learning, and is happily versed in the studies of history, fakes a double computation. He begins one plan from the second year of Cyrus, that is, from the commencement of the Persian monarchy; but he reckons the seventy weeks to be finished about the death of Augustus, which is the period of the birth of Christ. When he arrives at the baptism of Christ, he adds another method of reckoning, which commences at the times of Darius: and as to the edict here mentioned, he understands it to have been promulgated by Darius the son of Hystaspes, since the building of the Temple was interrupted for about sixty-six years. As to this computation, I cannot by any means approve of it. And yet I confess the impossibility of finding any other exposition of what the angel says — until Christ the Leader, unless by referring it to the baptism of Christ.
These two points, then, in my judgment, must be held as fixed; first, the seventy weeks begin with the Persian monarchy, because a free return was then granted to the people; and secondly, they did not terminate till the baptism of Christ, when he openly commenced his work of satisfying the requirements of the office assigned him by his father. But we must now see how this will accord with the number of years. I confess here, the existence of such great differences between ancient writers, that we must use conjecture, because we have no certain explanation to bring forward, which we can point out as the only sufficient one. I am aware of the various calumnies of those who desire to render all things obscure, and to pour the darkness of night upon the clearest daylight. For the profane and the skeptical catch at this directly; for when they see any difference of opinion, they wish to shew the uncertainty of all our teaching. So if they perceive any difference in the views of various interpreters, even in matters of the smallest moment, they conclude all things to be involved in complete darkness. But their perverseness ought not to frighten us, because when any discrepancies occur in the narratives of profane historians, we do not pronounce the whole history fabulous. Let us take Grecian history, — how greatly the Greeks differ from each other? If any should make this a pretext for rejecting them all, and should assert all their narrations to be false, would not every one condemn him as singularly impudent? Now, if the Scriptures are not self-contradictory, but manifest slight diversities in either years or places, shall we on that account pronounce them entirely destitute of credit? We are well aware of the existence of some differences in all histories, and yet this does not cause them to lose their authority; they are still quoted, and confidence is reposed in them.
With respect to the present passage, I confess myself unable to deny the existence of much controversy concerning these years, among all the Greek and Latin writers. This is true: but, meanwhile, shall we bury whatever has already past, and think the world interrupted in its course? After Cyrus had transferred to the Persians the power of the East, some kings must clearly have followed him, although it is not evident who they were, and writers also differ about. the period and the reigns of each of them, and yet on the main points there is a general agreement. For some enumerate about 200 years; others 125 years; and some are between the two, reckoning 140 years. Whichever be the correct statement, there was clearly some succession of the Persian kings, and many additional years elapsed before Alexander the Macedonian obtained the monarchy of the whole East. This is quite clear. Now, from the death of Alexander the number of years is well known. Philip Melancthon cites a passage from Ptolemy which makes them 292; and many testimonies may be adduced, which confirm that period of time. If any object, the number of years might be reckoned by periods of five years, as the Romans usually did, or by Olympiads, with the Greeks, I confess that the reckoning by Olympiads removes all source of error. The Greeks used great diligence and minuteness, and were very desirous of glory. We cannot say the same of the Persian empire, for we are unable accurately to determine under what Olympiad each king lived, and the year in which he commenced his reign and in which he died. Whatever conclusion we adopt, my previous assertion is perfectly true, — if captious men are rebellious and darken the clear light of history, yet, they cannot wrest this passage from its real meaning, because we can gather from both the Greek and Latin historians, the whole sum of the times which will suit very clearly this prophecy of Daniel. Whoever will compare all historical testimony with the desire of learning, and, without any contention, will carefully number the years, he will find it impossible to express them better than by the expression of the angel — seventy weeks. For example, let any studious person, endued with acuteness, experience, and skill, discover whatever has been written in Greek and Latin, and distinguish the testimony of each writer under distinct heads, and afterwards compare the writers together, and determine the credibility of each, and how far each is a fit and classical authority, he will find the same result as that here given by the Prophet. This ought to be sufficient for us. But, meanwhile, we must remember how our ignorance springs chiefly from this Persian custom; whoever undertook a warlike expedition, appointed his son his viceroy. Thus, Cambyses reigned, according to some, twenty years, and according to others, only seven; because the crown was placed on his head during his father's lifetime. Besides this, there was another reason. The people of the East are notoriously very restless, easily excited, and always desiring a change of rulers. Hence, contentions frequently arose among near relatives, of which we have ample narratives in the works of Herodotus. I mention him among others, as the fact is sufficiently known. When fathers saw the danger of their sons mutually destroying each other, they usually created one of them a king; and if they wished to prefer the younger brother to the elder, they called him "king" with the concurrence of their council. Hence, the years of their reigns became intermingled, without any fixed method of reckoning them. And, therefore, I said, even if Olympiads could never mislead us, this could not be asserted of the Persian empire. While we allow much diversity and contradiction united with great obscurity, still we must always return to the same point, — some conclusion may be found, which will agree with this prediction of the Prophet. Therefore I will not reckon these years one by one, but will only admonish each of you to weigh for himself, according to his capacity, what he reads in history. Thus all sound and moderate men will acquiesce, when they perceive how well this prophecy of Daniel agrees with the testimony of profane writers, in its general scope, according to my previous explanations.
I stated that we must begin with the monarchy of Cyrus; this is clearly to be gathered from the words of the angel, and especially from the division of the weeks. For he says, The seven weeks have reference to the repair of the city and temple No cavils can in any way deprive the Prophet's expression of its true force: from the going forth of the edict concerning the bringing back of the people and the building of the city, until Messiah the Leader, shall be seven weeks; and then, sixty-two weeks: afterward he adds, After the sixty-two weeks Christ shall be cut off When, therefore, he puts seven weeks in the first place, and clearly expresses his reckoning the commencement of this period from the promulgation of the edict, to what can we refer these seven weeks, except to the times of the monarchy of Cyrus and that of Darius the son of Hystaspes? This is evident from the history of the Maccabees, as well as from the testimony of the evangelist John; and we may collect the same conclusion from the prophecies of Haggai and Zechariah, as the building of the Temple was interrupted during forty-six years. Cyrus permitted the people to build the Temple; the foundations were laid when Cyrus went out to the war in Scythia; the Jews were then compelled to cease their labors, and his successor Cambyses was hostile to this people. Hence the Jews say, (Joh 2:20,) Forty-six years was this Temple in building, and wilt thou build it in three days? They strive to deride Christ because he had said, Destroy this Temple, and I will rebuild it in future days, as it was then a common expression, and had been handed down by their fathers, that the Temple had occupied this period in its construction. If you add the three years during which the foundations were laid, we shall then have forty-nine years, or seven weeks. As the event openly shews the completion of what the angel had predicted to Daniel, whoever wishes to wrest the meaning of the passage, only displays his own hardihood. And must we not reject every other interpretation, as obscuring so clear and obvious a meaning? We must next remember what I have previously stated. In yesterday's Lecture we saw that seventy weeks were cut off for the people; the angel had also declared the going forth of the edict, for which Daniel had prayed. What necessity, then, is there for treating a certainty as doubtful? and why litigate the point when God pronounces the commencement of this period to be at the termination of the seventy years proclaimed by Jeremiah? It is quite certain, that these seventy years and seventy weeks ought to be joined together. Since, therefore, these periods are continuous, whoever refers this passage to the time of Darius Hystaspes, first of all breaks the links of a chain of events all connected together, and then perverts the whole spirit of the passage; for, as we yesterday stated, the angel's object was to offer consolation in the midst of sorrow. For seventy years the people had been miserably afflicted in exile, and they seemed utterly abandoned, as if God would no longer acknowledge these children of Abraham for his people and inheritance. As this was the Almighty's intention, it is quite clear that the commencement of the seventy weeks cannot be otherwise interpreted than by referring it to the monarchy of Cyrus. This is the first point.
We must now turn to the sixty-two weeks; and if I cannot satisfy every one, I shall still content myself with great simplicity, and I trust that all sound and humble disciples of Christ will easily acquiesce in this exposition. If we reckon the years from the reign of Darius to the baptism of Christ, sixty-two weeks or thereabouts will be found to have elapsed. As I previously remarked, I am not scrupulous to a few days or months, or even a single year; for how great is that perverseness which would lead us to reject what historians relate because they do not all agree to a single year? Whatever be the correct conclusion, we shall find about 480 years between the time of Darius and the death of Christ. Hence it becomes necessary to prolong these years to the baptism of Christ, because when the angel speaks of the last week, he plainly states, The covenant shall be confirmed at that time, and then the Messiah shall be cut off As this was to be done in the last week, we must necessarily extend the time to the preaching of the Gospel. And for this reason Christ is called a "Leader," because at his conception he was destined to be king of heaven and earth, although he did not commence his reign till he was publicly ordained the Master and Redeemer of his people. The word "Leader" is applied as a name before the office was assumed; as if the angel had said, the end of the seventy weeks will occur when Christ openly assumes the office of king over his people, by collecting them from that miserable and horrible dispersion under which they had been so long ground down. I shall put off the rest till to-morrow.
Grant, Almighty God, since thy servants before the setting forth of thine only-begotten Son were sustained by those oracles which had not then been realized by the event, that we at; this day may learn to put our trust in our Lord, who has so clearly revealed himself to us by his Gospel. May we stand so firm and constant in the faith of that Gospel, that we may never be tossed about by the disturbances and tumults of this world. May we ever proceed in the course of thy holy calling, till at length we are released from all contests, and arrive at that blessed rest which is laid up for us in heaven, by the same our Lord Jesus Christ. — Amen.
In yesterday's Lecture I explained my views of the seventy weeks. I now return to the words of the Prophet, on which I touched but briefly. He first says, Seventy weeks have been cut off upon thy people, and upon the holy city By these words he implies first, the Israelites should be under the care and protection of God until the arrival of Christ; and next, Christ would come before the completion of the seventy years. The angel announces these two points, to assure the faithful of God's perpetual remembrance of his covenant, and to sustain them in the midst of all their anxieties and distresses. A remarkable passage now follows concerning the office of Christ. The angel foretells what they were to expect from Christ. First of all, he announces remission of sins; for he points this out by the form of expression, to prohibit or close up wickedness, to seal up sinfulness, and to expiate iniquity. It does not surprise us to find the angel using many phrases in a matter of such importance. Such repetition in the language seems to us superfluous, but the knowledge of salvation is comprehended under this head. We are thus informed how God is reconciled to us by gratuitous pardon, and this is the reason why the angel insists on this subject by so many words. (Lu 1:77.) But we must remember what I said the day before yesterday-there is a tacit contrast between the remission now offered to us under the Gospel, and that formerly offered to the fathers under the Law. From the creation of the world no one could call upon God with a tranquil mind and with sure confidence, unless by relying upon the hope of pardon. For we know the door of mercy to be closed against us all through our being deservedly under God's wrath. Hence, unless the doctrine of gratuitous remission of sins shone forth, we should enjoy no liberty of calling upon God, and all hope of salvation would be at the same time extinct. It follows, therefore, the fathers under the Law had this benefit in common with us, namely, a certain persuasion of God's being' propitious to them, and of his pardoning their transgressions. What, then, is the meaning of the phrase, Christ at his advent will seal up sins, and expiate iniquities? Here, as I have said, a difference is shewn between the condition of the old and the new Church. The fathers indeed had hopes of remission of their sins, but their condition was inferior to ours in two respects. Their teaching was not so plain as ours, nor were their promises so full and steadfast. We excel them also in another respect. God bears witness to us that he is our Father, and so we flee to him with the utmost freedom and fearlessness; and, in addition to this, Christ has already reconciled us to the Father by his blood. (Ro 8:15; Ga 4:6.) Thus we are superior to them, not only in our instruction, but in effect and completeness, since at this day God not only promises us the pardon of our sins, but testifies and affirms their entire blotting out and becoming abolished through the sacrifice of Christ his Son. This difference is openly denoted by the angel when he says, Sins should be closed up and sealed, and iniquities also expiated when Christ came. Hence we stated previously how something better was promised than the fathers experienced before the manifestation of Christ.
We here perceive the sense in which Christ shut up sins, and sealed wickedness, and expiated iniquity; for he not only introduced the doctrine of gratuitous pardon, and promised that God would be entreated by the people, through his desire to pardon their iniquity, but he really accomplished whatever was needful to reconcile men to God. He poured forth his blood by which he blotted out our sins; he also offered himself as an expiatory victim, and satisfied God by the sacrifice of his death, so as entirely to absolve us from guilt. Moses often uses the word אטח, cheta, when speaking of sacrifices; but the angel here teaches us indirectly how all the expiation's under the law were only figurative, and nothing but shadows of the future; for, had sins been then really expiated, there would have been no need of the coming of Christ. As, therefore, expiation was suspended until the manifestation of Christ, there never was any true expiation under the law, but all its ceremonies were but shadowy representations. He afterwards adds, To bring in eternal righteousness This righteousness depends on the expiation. For how could God reckon the faithful just, or impute righteousness to them, as Paul informs us, unless by covering and burying their sins, or purging them in, the blood of Christ? (Ro 4:11.) Is not God himself appeased by the sacrifice of his Son? These phrases, then, must be united, Iniquity shall be expiated, and eternal righteousness brought manifestly forward No righteousness will ever be found in mortal man, unless he obtain it from Christ; and if we use great accuracy of expression, righteousness cannot exist in us otherwise than through that gratuitous pardon which we obtain through the sacrifice of Christ. Meanwhile, Scripture purposely unites together remission of sins and righteousness, as also Paul says, Christ died for our sins, and rose again for our justification. (Ro 4:25.) His death procured satisfaction for us, so that we should not always remain guilty, nor be subject to the condemnation of eternal death, and then by his resurrection he procured righteousness for us, and also acquired eternal life. The reason why the Prophet here treats justice as perpetual or "of the ages," is this: the fathers under the Law were compelled to please God by daily sacrifices. There would have been no necessity for repeating sacrifices, as the Apostle admonishes us, if there had been any inherent virtue in a single sacrifice to appease the Almighty. (Heb 10:1.) But since all the rites of the law tended to the same purpose of foreshadowing Christ, as the one and perpetual victim for reconciling men to God, daily sacrifices must necessarily be offered. Whence, as we formerly said, these satisfactions were plainly insufficient for procuring righteousness. Therefore Christ alone brought in eternal righteousness, — his death alone sufficed for expiating all transgressions. For Christ suffered, not only to satisfy for our sins, but he sets before us his own death in which we should acquiesce. Hence this eternal justice depends upon the enduring effect of the death of Christ, since the blood of Christ flowed as it were before God, and while we are daily purged and cleansed from our pollution, God is also daily appeased for us. We observe, then, how righteousness was not completely revealed under the law, but is now set before us under the Gospel. It follows, To seal up the vision and the prophecy
This clause may have two senses, because, as I said before, Christ sealed up all visions and prophecies, for they are all yea and amen in him, as Paul says. (2Co 1:20.) As, therefore, God's promises were all satisfied and fulfilled in Christ for the salvation of the faithful, so with propriety the angel affirms of his advent, It shall seal up the vision and the prophecy. This is one sense. The other is, the vision shall be sealed in the sense of its ceasing, as if the angel had said, Christ shall put an end to prophecies, because our spiritual position differs from that of the fathers. For God formerly spoke in many ways, as the Church had to pass through a variety of conflicting states and circumstances. But when Christ was manifested, we arrive at the close of prophetic times. Hence his advent is called the fullness of times, (Ga 4:4; Heb 1:1;) and elsewhere Paul says, we have arrived at the last days, (1Co 10:11,) since we are waiting for the second advent of Christ, and we have no need of fresh prophecies as formerly. Then all things were very obscure, and God governed his people under the dark shadow of a cloud. Our condition is in these days different. Hence we are not surprised at the angel pronouncing all the visions and prophecies sealed up; for the law and the prophets were until John, but from that time the kingdom of God began to be promulgated; that is, God appeared much more clearly than before. (Mt 11:13; Lu 16:16.) The very name of vision implies something obscure and doubtful. But now Christ, the Sun of righteousness, has shone upon us, and we are in meridian brightness; the Law appears only like a candle in the government of our life, because Christ points out to us in full splendor the way of salvation. Without doubt, the angel here wished us to distinguish between the obscure teaching of the Law, with its ancient figures, and the open light of the Gospel. Besides, the name "prophecy" is taken as well for the prophetic office as for the predictions delivered.
He afterwards adds, To anoint the Holy of Holies The angel here alludes to the rite of consecration which was observed under the Law; for the tabernacle with its appendages was consecrated by anointing. It is here shewn how the perfect and truly spiritual anointing was put off until the advent of Christ. He is himself properly and deservedly called the Holy One of holy ones, or the Tabernacle of God, because his body was really the temple of deity, and holiness must be sought from him. (Col 2:9.) The Prophet here reminds us of the anointing of the sanctuary under the Law being only a figure; but in Christ we have the true exhibition of the reality, although he was not visibly anointed with oil, but spiritually, when the Spirit of God rested upon him with all his gifts. Wherefore he says, (Joh 17:19,) For their sakes I sanctify myself.
It now follows, Thou shalt know and understand, from the going forth of a word, (or decree,) for the bringing back of the people and the building of Jerusalem, until Christ the Leader, shall be seven weeks, and sixty-two weeks, and the people shall returns, (or be brought back,) and the street shall be built, and the wall, (or trench,) and that too, in the narrow interval of the times; for thus I resolve the copula. As we have already said, the time which had been fixed beforehand for the perfect state of the Church is divided. In the first place, he puts seven weeks by themselves; he then adds sixty-two weeks, and leaves one, of which we shall afterwards speak. He immediately explains why he separates the seven weeks from the rest, rendering every other interpreter unnecessary. Next, as to the going forth of the edict, we have stated how inadmissible is any interpretation but the first decree of Cyrus, which permitted the people freely to return to their country. For the seven weeks which make up forty-nine years clearly prove this assertion. From the beginning of the Persian monarchy to the reign of Darius the son of Hystaspes, the hostility of all the neighboring nations to the Jews is notorious, especially in interrupting the building of their temple and city. Although the people had free permission to return to their country, yet they were there harassed by hostilities, and were almost induced to repine at this mark of God's favor. A great part of them preferred their former exile to a harassing and perplexing life spent among their most cruel foes. This is the reason why the angel informs them of the seven weeks to elapse after the people should be brought back, for they must not expect to spend their life in peace, and build their city and temple without any inconvenience; for he announces the occurrence of this event in the narrowness of the time By the word קוצ, tzok, he does not mean "shortness," but rather signifies the anxious nature of the times, in consequence of the numerous troubles which all their neighbors should bring on the wretched people. It was worth while to support the pious by this previous admonition, lest they should cast away the desire of building the temple, or become utterly desponding through the weight of the afflictions which they must bear. We know what glowing predictions the prophets uttered concerning the happy state of the Church after its return; but the reality was far different from this, and the faithful might have been quite drowned in despair unless the angel had raised their spirits by this prophecy. We thus perceive the great utility of this admonition, and at the same time it may be applied as a practical example to ourselves. Although God's loving-kindness to us was wonderful, when the pure Gospel emerged out of that dreadful darkness in which it had been buried for so many ages, yet we still experience the troubled aspect of affairs. The impious still ceaselessly and furiously oppose the miserable Church by both the sword and the virulence of their tongues. Domestic enemies', use clandestine arts in their schemes to subvert our edifice; wicked men destroy all order, and interpose many obstacles to impede our progress. But God still wishes in these days to build his spiritual temple amidst the anxieties of the times; the faithful have still to hold the trowel in one hand and the sword in the other, as we find it in the book of Nehemiah, (Ne 4:17,) because the building of the Church must still be united with many contests. It afterwards follows: —
26. And after threescore and two weeks shall Messiah be cut off, but not for himself: and the people of the prince that shall come shall destroy the city and the sanctuary; and the end thereof shall be with a flood, and unto the end of the war desolations are determined.
26. Et post hebdomadas sexaginta duas excidetur Christus, et nihil erit, et urbem et sanctuarium perdet populus ducis venientis, et finis ejus cum inundatione erit, vel, in diluvio, et ad finem belli definitio desolationum.
Here Daniel treats of the sixty-two weeks which elapsed between the sixth year of Darius and the baptism of Christ, when the Gospel began to be promulgated, but at the same time he does not neglect the seven weeks of which he had been speaking. For they comprehend the space of time which intervened between the Persian monarchy and the second edict which again granted liberty to the people after the death of Cambyses. After the sixty-two weeks which should succeed the seven former ones, Messiah shall be cut off, says he. Here the angel predicts the death of Christ. The Jews refer this to Agrippa, but this, as we have already observed, is utterly nugatory and foolish. Eusebius and others refer it to Aristobulus, but this is equally destitute of reason. Therefore the angel speaks of the only Mediator, as in the former verse he had said, until Christ the Leader The extension of this to all the priesthood is both forced and absurd. The angel rather means this — Christ should then be manifest to undertake the government of his people; or, in other words, until Messiah shall appear and commence his reign. We have already remarked upon those who erroneously and childishly explain the name "Leader," as if it were inferior in dignity to that of king. As the angel had used the name "Christ" in the sense of Mediator, so he repeats it in this passage in the same sense. And surely, as he had formerly treated of those singular marks of God's favor, by which the new Church was to surpass the old, we cannot understand the passage otherwise than of Christ alone, of whom the priests and kings under the Law were equally a type. The angel, then, here asserts, Christ should die, and at the same time he specifies the kind of death by saying, nothing shall remain to him. This short clause may be taken in various senses, yet I do not hesitate to represent the angel's meaning to be this — Christ should so die as to be entirely reduced to nothing. Some expound it thus, — -the city or the people shall be as nothing to him; meaning, he shall be divorced from the people, and their adoption shall cease, since we know the Jews to have so fallen away from true piety by their perfidy as to be entirely alienated from God, and to have lost the name of a Church. But that is forced. Others think it means, it shall be neither hostile nor favorable; and others, nothing shall remain to him in the sense of being destitute of all help; but all these comments appear to me too frigid. The genuine sense, I have no doubt, is as follows, — the death of Christ should be without any attractiveness or loveliness, as Isaiah says. (Isa 53:2.) In truth, the angel informs us of the ignominious character of Christ's death, as if he should vanish from the sight of men through want of comeliness. Nothing, therefore, shall remain to him, says he; and the obvious reason is, because men would think him utterly abolished.
He now adds, The leader of the coming people shall destroy the city and the sanctuary Here the angel inserts what rather concerns the end of the chapter, as he will afterwards return to Christ. He here mentions what should happen at Christ's death, and purposely interrupts the order of the narrative to shew that their impiety would not escape punishment, as they not only rejected the Christ of God, but slew him and endeavored to blot out his remembrance from the world. And although the angel had special reference to the faithful alone, still unbelievers required to be admonished with the view of rendering them without excuse. We are well aware of the supineness and brutality of this people, as displayed in their putting Christ to death; for this event occasioned a triumph for the priests and the whole people. Hence these points ought to be joined together. But; the angel consulted the interests of the faithful, as they would be greatly shocked at the death of Christ, which we have alluded to, and also at his ignominy and rejection. As this was a method of perishing so very horrible in the opinion of mankind, the minds of all the pious might utterly despond unless the angel had come to their relief. Hence he proposes a suitable remedy, The leader of the coming people shall destroy the city and the sanctuary; as if he had said, There is no encouragement for the unbelievers to please and flatter themselves, because Christ was reduced to nothing after a carnal sense; vengeance shall instantly overtake them; the leader of the coming people shall destroy both the city and the sanctuary He names a coming leader, to prevent the unbelievers from resting secure through self-flattery, as if God would not instantly stretch forth his hand to avenge himself upon them. Although the Roman army which should destroy the city and sanctuary did not immediately appear, yet the Prophet assures them of the arrival of a leader with an army which should occasion the destruction of both the city and the sanctuary. Without the slightest doubt, he here signifies that God would inflict dreadful vengeance upon the Jews for their murder of his Christ. That trifler, Barbinel, when desirous of refuting the Christians, says — more than two hundred years elapsed between the destruction of the Temple and the death of Christ. How ignorant he was! Even if we were to withhold all confidence from the evangelists and apostles, yet profane writers would soon convict him of folly. But such is the barbarity of his nation, and so great their obstinacy, that they are ashamed of nothing. As far as we are concerned, we gather with sufficient clearness from the passage how the angel touched briefly upon the future slaughter of the city and the destruction of the Temple, lest the faithful should be overwhelmed with trials in consequence of Christ's death, and lest the unbelievers should be hardened through this occurrence. The interpretation of some writers respecting the people of the coming leader, as if Titus wished to spare the most beautiful city and preserve it untouched, seems to me too refined. I take it simply as a leader about to come with his army to destroy the city, and utterly to overthrow the Temple.
He afterwards adds, Its end shall be in a deluge Here the angel removes all hope from the Jews, whose obstinacy might lead them to expect some advantage in their favor, for we are already aware of their great stupidity when in a state of desperation. Lest the faithful should indulge in the same feelings with the apostates and rebellious, he says, The end of the leader, Titus, should be in a deluge; meaning, he should overthrow the city and national polity, and utterly put an end to the priesthood and the race, while all God's favors would at the same time be withdrawn. In this sense his end should be in a deluge Lastly, at the end of the war a most decisive desolation The word תצרחנ, nech-retzeth, "a completion," can scarcely be taken otherwise than as a noun substantive. A plural noun follows, תוממש, shem-moth, "of desolation's" or "devastation's;" and taken verbally it means "definite or terminated laying waste." The most skillful grammarians allow that the former of these words may be taken substantively for "termination," as if the angel had said: Even if the Jews experience a variety of fortune in battle, and have hopes of being superior to their enemies, and of sallying out and prohibiting their foes from entering the city; nay, even if they repel them, still the end of the war shall result in utter devastation, and their destruction is clearly defined. Two points, then, are to be noticed here; first, all hope is to be taken from the Jews, as they must be taught the necessity for their perishing; and secondly, a reason is ascribed for this, namely, the determination of the Almighty and his inviolable decree. It afterwards follows: —
27. And he shall confirm the covenant with many for one week: and in the midst of the week he shall cause the sacrifice and the oblation to cease, and for the overspreading of abominations he shall make it desolate, even until the consummation, and that determined shall be poured upon the desolate.
27. Et roborabit, 121 foedus multis, hebdomade una: et dimidia hebdomade quiescere faciet 122 sacrificium, et oblationem: et super extensionem 123 abominationem obstupescet, 124 et ad finem, et ad determinationem stillabit super stupentem.
The angel now returns to Christ. We have explained why he made mention of the coming slaughter; first, to shew the faithful that they had no reason for remaining in the body of the nation in preference to being cut off from it; and next, to prevent the unbelievers from being satisfied with their obstinacy and their contempt of their inestimable blessings, by their rejecting the person of Christ. Thus this clause was interposed concerning the future devastation of the city and temple. The angel now continues his discourse concerning Christ by saying, he should confirm the treaty with many for one week This clause answers to the former, in which Christ is called a Leader. Christ took upon him the character of a leader, or assumed the kingly office, when he promulgated the grace of God. This is the confirmation of the covenant of which the angel now speaks. As we have already stated, the legal expiation of other ritual ceremonies which God designed to confer on the fathers is contrasted with the blessings derived from Christ; and we now gather the same idea from the phrase, the confirmation of the covenant. We know how sure and stable was God's covenant under the law; he was from the beginning always truthful, and faithful, and consistent with himself. But as far as man was concerned, the covenant of the law was weak, as we learn from Jeremiah. (Jer. 31:31, 32.) I will enter into a new covenant with you, says he; not such as I made with your fathers, for they made it vain. We here observe the difference between the covenant which Christ sanctioned by his death and that of the Jewish law. Thus God's covenant is established with us, because we have been once reconciled by the death of Christ; and at the same time the effect of the Holy Spirit is added, because God inscribes the law upon our hearts; and thus his covenant is not engraven in stones, but in our hearts of flesh, according to the teaching of the Prophet Ezekiel. (Eze 11:19.) Now, therefore, we understand why the angel says, Christ should confirm the covenant for one week, and why that week was placed last in order. In this week will he confirm the covenant with many But I cannot finished this exposition just now.
Grant, Almighty God, since all the treasures of thy goodness and indulgence were so liberally diffused, when thine only-begotten Son appeared, and are now daily offered to us through the Gospel: Grant, I say, that we may not deprive ourselves of such important blessings by our ingratitude. May we embrace thy Son with true faith; and enjoy the benefit of the redemption which he has procured for us. Being cleansed and purged by his blood, may we be acceptable in thy sight, and venture with full and certain confidence to call thee Father. May we fly to thy pity and assistance in all our miseries and troubles, until at length thou shalt gather us into that eternal rest, which has been obtained for us through the blood of thine only-begotten Son. — Amen.
In the last Lecture we explained how Christ confirmed the covenant with many during the last week; for he gathered together the sons of God from their state of dispersion when the devastation of the Church was so horrible and wretched. Although the Gospel was not instantly promulgated among foreign nations, yet Christ is correctly said to have confirmed the covenant with many, as the nations were directly called to the hope of salvation. (Mt 10:5.) Although he forbade the disciples to preach the Gospel then to either the Gentiles or Samaritans, yet he taught them that many sheep were dispersed abroad, and that the time at which God would make one sheep-fold was at hand. (Joh 10:16.) This was fulfilled after his resurrection. During his lifetime he began to anticipate slightly the calling of the Gentiles, and thus I interpret these words of the Prophet, he will confirm the covenant with many For I take the word "many" here, םיבר, rebim, comparatively, for the faithful Gentiles united with the Jews. It is very well known that God's covenant was deposited by a kind of hereditary right with the Israelites until the same favor was extended to the Gentiles also. Therefore Christ is said not only to have renewed God's covenant with a single nation, but generally with the world at large. I confess, indeed, the use of the word many for all, as in the fifth chapter of the Epistle to the Romans, and in other places, (Ro 5:19,) but there seems to be a contrast between the ancient Church, included within very narrow boundaries, and the new Church, which is extended over the whole world. We know how many, formerly strangers, have been called from the distant regions of the earth by the gospel, and so joined in alliance to the Jews as to be all in the same communion and all reckoned equally sons of God.
The Prophet now subjoins, He will make to cease the sacrifice and offering for half a week. We ought to refer this to the time of the resurrection. For while Christ passed through the period of his life on earth, he did not put an end to the sacrifices; but after he had offered himself up as a victim, then all the rites of the law came to a close. By the words "sacrifice and offering" the Prophet implies all ceremonies, a part being put for the whole; as if he had said, after Christ had offered up one eternal sacrifice, all the customary ceremonies of the Law were abolished; for otherwise Christ's death would have been superfluous, had he not put an end to all the old shadows of the Law. Although the sacrifices were continued for many years after Christ's death, yet we can no longer call them "legitimate," for no reason can be offered why the sacrifices of the Law should be pleasing to God, except their reference to that heavenly pattern which Moses saw on the mount. (Ex 25:40.) Hence, after Christ had appeared and expiated all the sins of the world, it became necessary for all sacrifices to cease. (Heb 8:5.) This is the Prophet's intention when he says, Christ should cause the sacrifices to cease for half a week. He embraces two points at the same time; first, Christ really and effectually put an end to the sacrifices of the Law; and secondly, he proved it to the world in the preaching of the Gospel by his Apostles. We observe, then, the sense in which God testified by his Prophet the cessation of sacrifices after Christ's resurrection. The veil of the temple was then rent in twain; true liberty was proclaimed; the faithful might then feel themselves to be full grown men, and no longer subject to that government of childhood to which they had submitted under the Law.
The second clause of the verse now follows: we have read it before, but we now repeat it to refresh the memory. And over the extension, or expansion, of abominations he shall cause astonishment, or stupefaction; and even to consumption and determination he shall pour himself upon the desolator Some translate, It shall be poured or shall distill: we shall treat the words afterwards. The passage is obscure, and may be rendered in a variety of ways, and consequently interpreters differ much from each other. Some take ףנכ, knaph, "a wing," for a "cherub;" then they change the numbers from singular to plural, and think the Prophet alludes to winged cherubim. This gives those who adopt this rendering a two-fold method of explaining it. Some say the abomination shall be above the wings, that is, the ark of the covenant, because the temple was profaned, and the abomination was so ruinous that it destroyed even the very cherubim. Others take it causally — the abominations shall be for the sake of the cherubim. But I leave these subtleties, as they do not seem to me to have any solidity. Others, again, follow the Greek version, as quoted by Christ in the 24th chapter of Matthew (Mt 24) and elsewhere, although Christ seems rather to refer to the 12th chapter of our Prophet. But as these two passages refer to the same abomination, I will not insist on this point; I will only remark upon the translation of one word. Those who translate "the abominations of desolation" treat the words of Daniel too carelessly, for there is no grammatical dependence of one word on the other, or, technically speaking, no state of regimen The preferable opinion is that which considers the word "wing" to mean extremity or extension. Others, again, treat "extremity" as if it meant a state of despair; as if the angel had said, on account of the extremity of the abominations, as evils should accumulate upon evils without end till matters came to the last pitch of despair. Others, again, explain "the wing of abominations" more simply for the expansion itself, as if the angel had stated, the temple shall be openly profaned, and the pollution shall be apparent far and wide.
Interpreters differ again about the words םמשמ, rmesmem and םמש, sem-em usually translated "make desolate," and "desolation." Some take the former transitively, and others as neuter; the latter signifies to destroy and lay waste, and also to wonder and be astonished. I think these two words ought to be used in the same sense; as if the Prophet had said, all shall be astonished at the extent of the abominations; when they shall perceive the temple worship, swept away as by a deluge, then they shall be mightily astonished. He afterwards adds the calamity which commenced when God shewed the pollution of the temple shall distill or pour itself upon him who is astonished We will treat the occurrence itself to enable us to understand the sense of the words better. I have no hesitation in stating God's wish to cut off all hope of restoration from the Jews, whom we know to have been blinded by a foolish confidence, and to have supposed God's presence confined to a visible temple. As they were thus firmly persuaded of the impossibility of God's ever departing from them, they ought to be deprived of their false confidence, and no longer deceive themselves by such flattering hopes. Thus the temporary pollution of the temple was shewn by Ezekiel. (Eze 10:18.) For when the prophets constantly proclaimed the approach of their enemies to destroy both the city and temple, the greater part of the people derided them. In their opinion this would overthrow all their confidence in God, as if he had been false to his word, in promising them perpetual rest on Mount Zion. (Ps 132:14.) Here Ezekiel relates his vision of God sitting in the temple — he then vanished, and the temple was deprived of all its glory. This was but temporary.
But we are now treating of a profanation of the temple, which should prove, if I may use the phrase, eternal and irreparable. Without the slightest doubt, this prophecy was fulfilled when the city was captured and overthrown, and the temple utterly destroyed by Titus the son of Vespasian. This satisfactorily explains the events here predicted. Some consider the word "abominations" to be used metaphorically, and to signify the overthrow of the city; but this seems to me forced. Others explain it of the statue of Caligula erected in the temple; and others again, of the standard of Tiberius, who ordered the eagles to be placed on the pinnacle of the temple. But I interpret it simply of that profanation which occurred after the gospel began to be promulgated, and of the punishment inflicted upon the Jews when they perceived their temple subject to the grossest forms of desecration, because they were unwilling to admit the only-begotten Son of God as its true glory. Others, again, understand the impious doctrines and superstitions, as well as the perverse errors with which the priests were imbued. But I think the passage marks generally the change which took place directly after Christ's resurrection, when the obstinate impiety of the people was fully detected. They were then summoned to repentance; although they had endeavored to extinguish all hope of salvation through Christ, yet God stretched forth his hand to them, and tried whether their wickedness was curable or not. After the grace of Christ had been obstinately rejected, then the extension of abominations followed; that is, God overwhelmed the temple in desecration, and caused its sanctity and glory to pass utterly away. Although this vengeance did not take place immediately after the close of the last week, yet God sufficiently avenged their impious contempt of his gospel, and besides this, he shews how he had no longer need of any visible temple, as he had now dedicated the whole world to himself from east to west.
I now return again to the explanation of the words separately. The angel says, Upon the extension of abominations, astonishment, or astonishing; for some think it an adjective, and others a substantive; but the meaning is, all should be stupefied, or astonished. I do not. altogether object to the meaning already referred to — namely, rendering the word "wing" as "extremity;" for the sense will then be — when the abominations come to their height or extremity; and the sense is the same, if we use the word "expansion." God intends to shew us the extensive range of the pollutions,. — upwards, downwards, and all around, they should obscure and bury the temple's glory. Hence on account of the extremity or expansion of abominations there shall be astonishment, for all shall be amazed. The angel seems to oppose this stupor to pride; for the Jews were thoroughly persuaded of God's being strictly bound to themselves, and of the impossibility of his being torn away from his own temple where he had fixed his eternal dwelling-place. He predicts the approach of this amazement instead of their supine security.
He adds next, And unto consumption., הלכ keleh, signifies "end" and "perfection," as well as "destruction." I take it here for consumption or destruction. It shall flow even unto astonishment I have already remarked upon the words implying this astonishment; slaughter, or something like it, ought to be understood before the verb. There is no doubt at all about the Prophet's meaning. He says this slaughter should be like a continual shower, consuming the whole people. He speaks of the people as astonished by their calamities, and deprived of all hope of escape from them; for the slaughter shall flow forth upon the astonished people. Meanwhile he shews how foolishly the Jews indulged in pride and how fallaciously they flattered themselves in supposing the Almighty permanently attached and bound to themselves and their visible temple. The slaughter shall flow forth even to consumption, meaning, until the whole people should perish. He adds also another noun, even to a determined end We have already unfolded the meaning of this noun. Here the Prophet explains the cause of that eternal distinction which the Almighty had determined and decreed to be irrevocable.
---
Footnotes
---
Next: Chapter 10