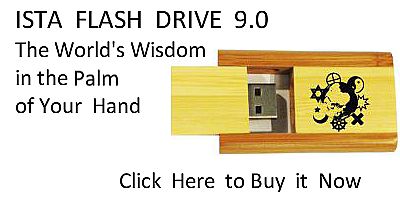 Sacred Texts
Christianity
Calvin
Index
Previous
Next
---
Calvin's Commentaries, Vol. 16: Isaiah, Part IV, tr. by John King, [1847-50], at sacred-texts.com
---
1 Hear me, O islands! And hearken, ye peoples from afar. Jehovah hath called me from the womb; From my mothers belly he hath had my name in remembrance.
2 And he hath placed nay mouth like a sharp sword; In the shadow of his hand he hath protected me, And hath placed me as a polished arrow; in his quiver hath he hid me;
3 And said to me, Thou art my servant, O Israel! In thee will I he glorified.
4 But I said, In vain have I toiled; Uselessly And unprofitably have I exhausted my strength; and my judgment is before Jehovah; And my work before my God.
5 And now saith Jehovah, Who formed me from the womb to be his servant, That I may bring back Jacob to him: And though Israel be not gathered, Yet I shall be glorious in the eyes of Jehovah, And my God shall be my strength.
6 And he saith, It is a light thing that thou shouldst be my servant, To raise up the tribes of Jacob, And that thou shouldst restore the desolations of Israel; Therefore have I appointed thee to be a light of the Gentiles, That thou mayest be my salvation to the end of the earth.
7 Thus saith Jehovah, The Redeemer of Israel, His Holy One, To the contemptible in the soul, To the abhorred nation, To the servant of rulers; Kings shall see, And princes shall arise, And shall worship for the sake of Jehovah; For faithful is the Holy One of Israel, who hath chosen thee.
8 Thus saith Jehovah, In a time of good-pleasure have I listened to thee; In the day of salvation have I assisted thee; And I will preserve thee. And give thee for a covenant of the people, That thou mayest raise up the earth, That thou mayest possess by inheritance the desolate heritages;
9 That thou mayest say to them that are bound, Go forth! To them that are in darkness, Show yourselves. On the ways they shall feed; On all the high places shall be their pastures.
10 They shall not hunger nor thirst; The heat And the sun shall not smite them; For he that hath compassion on them shall guide them; And by the fountains of waters shall he lead them.
11 And I will place all my mountains for a way; And my paths shall be elevated.
12 Behold! those from afar shall come; And, behold! those from the North, And from the sea; And those from the land of Sinis. 233
13 Praise ye, O heavens! And rejoice, thou earth; And break forth into praise, ye mountains; For Jehovah hath comforted his people, And will have compassion on his poor.
14 Yet Zion hath said, Jehovah hath forsaken me, And my Lord hath forgotten me.
15 Shall a woman forget her infant, So as not to have compassion oil the soil of her womb? Even though they have forgotten, Yet will not I forget thee.
16 Behold! on the palms of my hands have I engraven thee; Thy walls are continually before me.
17 Thy builders hasten; Thy destroyers And demolishers shall depart far from thee.
18 Lift up thine eyes round about, And see. All are assembled, And have come to thee. I live, saith Jehovah, That thou shalt be clothed with them all, as with an ornament, And shalt be bound with them round about as a bride.
19 For thy desolations, And thy wastes, And thy ruined land, Shall now be too narrow for the multitude of its inhabitants; And thy destroyers shall depart far away.
20 The children of thy bereavement shall yet say in thine ears, The place is too narrow for me; Make room for me. that I may dwell.
21 And thou shalt say in thine heart, Who hath begotten me those? For I am bereaved 234 And solitary, A wanderer And an exile; Who then hath brought up those? Behold! I was left alone; Whence are they?
22 Thus saith the Lord Jehovah, Behold! I will lift up my hand to the Gentiles, And will erect my banner to the people; And they shall bring thy sons in their bosom, And thy daughters shall be carried on their shoulders.
23 And kings shall be thy nursing-fathers, And their queens thy nurses; With their faces on the ground they shall worship thee, And shall lick the dust of thy feet; And thou shalt know that I am Jehovah, For they who wait for me shall not be ashamed.
24 Shall the prey be taken from the mighty? And shall the captivity of the righteous 235 be delivered?
25 Yet thus saith Jehovah; Even the captivity of the mighty shall be taken away, And the prey of the tyrant shall be delivered; For I will contend with him who contendeth with thee, And I will save thy children.
26 And I will feed thy spoilers with their own flesh, And they shall be made drunk with their own blood as with new wine; And all flesh shall know that I am Jehovah, Thy Savior And thy Redeemer, The Mighty One of Jacob.
1 Thus saith Jehovah: Where is that bill of your mothers divorcement Whom I have dismissed? Or who is the creditor To whom I sold you? Behold! for your iniquities ye have been sold, And to your transgressions was Your mother dismissed.
2 Why came I, And no mall (met me)? Called I, And no man answered? By shortening hath my hand been shortened, So that it cannot redeem? Is there not in me power to deliver? Behold! by my rebuke I dry up the sea; I put rivers in the wilderness, So that their fishes purify for want of water, And die for thirst.
3 I clothe the heavens with blackness, And make their covering like sackcloth.
4 The Lord Jehovah hath given me the tongue of the learned, That I may know a word in season to the weary. In the morning will he awaken, In the morning will he awaken mine ear, That I may hear as the learned.
5 The Lord Jehovah hath opened mine ear, And I was not rebellious: I did not turn back.
6 I exposed my body to the smiters, And my cheeks to them that tore me; My face I did not hide from shame And spitting.
7 For the Lord Jehovah will assist me; Therefore I was not ashamed; Therefore have I set my time as a flint; And I know that I shall not be confounded.
8 He is near that justifieth me: Who will contend with me? Let us stand up together: Who is the opponent of my cause? Let him draw near to me.
9 Behold! the Lord Jehovah will assist me; Who is he that shall condemn me? Behold! all shall wax old as a garment; The moth shall consume them.
10 Who is there among you that feareth Jehovah? Let him hear the voice of his servant. He who hath walked in darkness, And hath had no light; Let him trust in the name of Jehovah, And rely on his God.
11 Behold! ye all kindle a fire, And are surrounded with sparks. Walk ye in the light of your fire, And in the sparks which ye have kindled. From my hand hath this been to you; Ill sorrow shall ye lie down.
1 Hearken to me, ye that follow righteousness, Ye that seek Jehovah; Look ye to the rock of your hewing, And to the hole of the pit whence ye were digged.
2 Look ye to Abraham your father; And to Sarah, who bore you; For I called him alone, And blessed And multiplied him.
3 Surely Jehovah will comfort Zion; He will comfort all her desolations; And he will make her desert like a place of delights, And her wilderness like the garden of Jehovah: Gladness And joy shall be found in her; Confession And the voice of a song.
4 Attend to me, my people; And listen to me, my nation; For the law shall go forth from me; And I will reveal my judgment for a light of the peoples.
5 My righteousness is near; My salvation hath gone forth; And my arms shall judge the peoples: For me shall the islands wait, And in my arm shall they hope.
6 Lift up your eyes toward heaven, And look upon the earth beneath; For the heavens shall vanish away like smoke, And the earth shall wax old like a garment, And its inhabitants shall perish in the same manner; But my salvation shall endure for ever. And my righteousness shall not perish.
7 Hearken to me, ye that know righteousness; A people in whose heart is my law. Fear ye not the reproach of men, And be not discouraged by their slander.
8 For the moth shall consume them like a garment; The worm shall consume them like wool; But my righteousness shall continually endure, And my salvation for ever And ever.
9 Awake, O arm of Jehovah! Awake, be clothed with strength! Awake as in ancient days, As in generations long ago past. Art thou not that arm which crushed the proud one, Which slew the dragon?
10 Art thou not that arm which dried up the sea, The water of the vast gulf; Which turned the depth of the sea into a path, For the passage of the redeemed?
11 Therefore the redeemed by Jehovah shall return; They shall come to Zion with a song; And everlasting joy shall be upon their head; They shall obtain gladness And joy, And sorrow And groaning shall flee away.
12 I, I am he that comforteth you. Who art thou that thou shouldst be afraid of man that shall die, Of the son of man, that shall be accounted grass?
13 And hast forgotten Jehovah thy Maker, Who stretched out the heavens, And founded the earth; And hast dreaded continually every day The rage of the destroyer, When he prepareth to lay waste? And where is the rage of the destroyer?
14 The exile hasteneth to be loosed, That he may not die in a pit, And that his bread may not fail.
15 And I am Jehovah thy God, Who divide the sea, And its waves shall roar; Jehovah of hosts is his name.
16 And I have put my words in thy mouth; And in the shadow of my hand have I protected thee; That I may plant the heavens And found the earth; That I may say to Zion, Thou art my people.
17 Awake, awake, O Jerusalem! Arise, thou who hast drunk from the hand of Jehovah the cup of his fury; Pressing out, thou hast drunk the dregs of the cup of distress. 236
18 Of all the sons whom she bore, There is no one to guide her; Of all the sons whom she brought up, There is no one to take her by the hand.
19 These two things have happened to thee; Who shall bewail thee? Desolation And destruction, And the famine And the sword; Who shall comfort thee?
20 Thy sons have fainted; They lay down at the head of all the streets, As a wild bull in a net, Full of the indignation of Jehovah, Of the rebuke of thy God.
21 Therefore now hear this, thou afflicted, And drunken, but not with wine
22 Thus saith thy Lord, Jehovah, And thy God, the avenger of his people; Behold! I have taken out of thy hand The cup of affliction 237 The dregs of the cup of my fury; Thou shalt not drink of it any more.
23 And I will put it into the hand of thy oppressors, Who said to thy soul, Bow down, And we shall pass over; And thou didst lay thy body as the ground, And as the street to them that pass over.
1 Awake, awake, O Zion! Be clothed with thy strength, Be clothed with the garments of thy beauty, O Jerusalem! the holy city; For there shall no longer come into thee, The uncircumcised And unclean.
2 Shake thyself from the dust; Arise, sit, O Jerusalem! Loose thyself from the chains of thy neck, O captive daughter of Zion!
3 For rims saith Jehovah for naught were ye sold; Therefore shall ye be redeemed without money.
4 For thus saith the Lord Jehovah Into Egypt my people went down aforetime, That they might sojourn there; But Assyria hath oppressed them without cause.
5 And now, What have I here, saith Jehovah, That my people should be carried away for naught, And that they who rule over them should cause them to howl, Saith Jehovah, And that every day continually: My name should be exposed to reproach?
6 Therefore shall my people know my name; Therefore shall they know in that day That it is I who speak; Behold! I shall be present.
7 How beautiful upon the mountains Are the feet of him that bringeth tidings, That proclaimeth peace, That bringeth good tidings, That proclaimeth salvation, That saith to Zion, Thy God reigneth!
8 The voice of thy watchmen! They have lifted up the voice; They shall shout for joy together; For they shall see eye to eye, When Jehovah shall restore Zion.
9 Praise ye, And rejoice together, Ye wildernesses of Jerusalem; For Jehovah hath comforted his people; He hath redeemed Jerusalem.
10 Before the eyes of all the nations Jehovah hath made bare the arm of his holiness; And all the ends of the earth Shall see the salvation of our God.
11 Depart ye, depart ye; Go ye out thence; Touch not the unclean thing; Go ye out of the midst of her; Be clean, ye that bear the vessels of Jehovah.
12 For not in haste shall ye go out, And not in flight shall be your journey; For Jehovah shall go before you, And the God of Israel shall assemble you.
13 Behold! my servant shall have prosperous success, Shall be exalted, Shall be lifted up, And shall be very high.
14 As many were shocked at thee; (So much was his face disfigured by men, 238 And his form by the sons of men;) 239
15 So shall he sprinkle many nations; Kings shall shut their mouths on him; For what had not been declared to them they shall see, And what they had not heard they shall understand.
1 Who will believe our report? And to whom hath the arm of Jehovah been revealed?
2 Yet he shall grow up before him as a twig, And as a root out of a desert land; He hath no form nor beauty; We will see him; And his countenance is not such that we should desire him.
3 Despised And rejected among men; A man of sorrows; Acquainted with infirmity; We hid, as it were, the face from him; And we did not at all esteem him.
4 Surely our sicknesses he bare; And our sorrows he carried; And we thought him to be smitten, Wounded by God And afflicted.
5 But he was wounded for our iniquities; He was bruised for our sins; The chastisement of our peace was upon him; And in his wound 240 we have healing.
6 We all, like sheep, have gone astray; Every one hath turned to his own way; And Jehovah hath laid upon him the iniquities of us all.
7 He was condemned And afflicted; 241 And he opened not his mouth. As a lamb shall he be led to the slaughter; And as a sheep before her shearers shall he be dumb, And shall not open his mouth.
8 From prison And judgment was he taken; And who shall relate his generation? For he was cut off out of the land of the living; For the transgression of my people was he wounded.
9 And he laid open to wicked men his grave, And to the rich man his death. Although he did no iniquity, And there was no deceit in his mouth.
10 Yet Jehovah was pleased to bruise him, And to subject him to infirmity. When he shall have offered his soul as a sacrifice, He shall see a seed; 242 He shall prolong his days; And the will of Jehovah shall prosper in his hand.
11 Of the labor of his soul he shall see, And shall be satisfied; And by his doctrine 243 shall my righteous servant justify many; For he shall bear their iniquities.
12 Therefore will I divide to him a portion with the great; And he shall divide the spoil with the strong; Because he poured out his soul unto death, And was ranked with the transgressors; He bare the sin of many, And prayed for the transgressors.
1 Shout, O barrens that didst not bear; Shout And sing, thou that didst not conceive; For more are the children of the widow, Than the children of the married woman, saith Jehovah.
2 Widen the place of thy tabernacles; And let them stretch out the curtains of thy tents; Spare not; Lengthen thy cords; And strengthen thy stakes.
3 For on the right hand And on the left thou shalt be multiplied; And thy seed shall possess the Gentiles; And they shall inhabit the desolate cities.
4 Fear not, for thou shalt not be ashamed; And blush not, for thou shalt not be exposed to disgrace; Yea, the shame of thy youth thou shalt forget; And the reproach of thy widowhood thou shalt no longer remember.
5 For thy husband is thy Make, Whose name is Jehovah of hosts; And thy Redeemer, the Holy One of Israel; The God of the whole earth shall he be called. 244
6 For as a woman forsaken And broken in spirit Jehovah hath called thee; And a wife of youth, Who hadst been dismissed, Saith thy God.
7 For a little moment have I forsaken thee, And with great mercies will I gather thee.
8 In a moment of wrath I hid my face for a little from thee; But with everlasting kindness have I had compassion on thee, Saith Jehovah thy Redeemer.
9 For the waters of Noah 245 this is to me; As I have sworn that the waters of Noah Shall no more pass over the earth; So have I sworn that I will not be wroth with thee, To rebuke thee.
10 For the mountains shall indeed be shaken, And the hills shall tremble; But my mercy shall not depart from thee, And the covenant of my peace shall not waver, Saith Jehovah, who hath compassion on thee.
11 O thou wretched, tossed by a tempest, Destitute of consolation; Behold! I will build thy stones on carbuncles, And will found thee on sapphires.
12 And I will lay thy windows with pearls, And thy gates with shilling stone, And all thy borders with precious stone.
13 For all thy children shall be taught by Jehovah, And thy children shall have great peace.
14 In righteousness shalt thou be equipped; Thou shalt be far from oppression, for thou shalt not fear it; And from terror, for it shall not come near thee.
15 And he who assembleth shall assemble against thee without me; He who assembleth in thee shall fall against thee.
16 Behold! I have created the smith, That bloweth the coals in the fire, And bringeth out the instrument for his work; I have created the waster to destroy.
17 No instrument that hath been formed against thee shall prosper; And every tongue that hath risen against thee in judgment thou shalt condemn. This is the inheritance of the servants of Jehovah; And their righteousness is from me, saith Jehovah.
1 Ho! all that are thirsty, Come ye to the waters; And ye who have not money, Come ye, buy, And eat. Come ye, buy without money, And wine And milk without any price.
2 Wherefore do ye spend 246 money, not for bread? And your labor, not so as to be satisfied, Hear ye by hearing me; And eat ye that which is good; And let your soul delight itself in fatness.
3 Incline your ear, And come to me; Hear, And your soul shall live; And I will strike a covenant of eternity with you, The faithful mercies of David.
4 Behold I have given him a witness to the peoples, A leader And instructor to the peoples.
5 Behold! thou shalt call a nation which thou knowest not; And a nation that knew not thee shall run to thee; For the sake of Jehovah thy God, And of the Holy One of Israel; For he hath glorified thee.
6 Seek ye Jehovah, while he is found; Call upon him, while he is near.
7 Let the wicked man forsake his way, And the unrighteous man his thoughts; Let him return to Jehovah, And he will have compassion on him; To our God; for he aboundeth in pardoning.
8 For my thoughts are not your thoughts, And my ways are not your ways, saith Jehovah.
9 For as the heavens are higher than the earth, So far do my ways exceed your ways, And my thoughts your thoughts.
10 Surely, as the rain cometh down, And the snow from heaven, And returneth not thither. But watereth the earth, And causeth it to bring forth And bud. That it may give seed to the sower And bread to the eater;
11 So shall be my word which shall go out of nay mouth It shall not return to me empty; Till it do what I wish, And accomplish that to which I sent it.
12 Therefore with peace shall ye go out, And with peace shall ye be led forth; The mountains And hills shall break out before you into joy, And all the trees of the fields shall clap their hands.
13 Instead of the bramble shall grow up the fir-tree; And instead of the nettle 247 shall grow up the myrtle; 248 And it shall be to Jehovah for a name; For an everlasting covenant, that shall not be cut off.
1 Thus saith Jehovah; Keep ye judgment, And do righteousness; For my salvation is near, that it may come; And my righteousness, that it may be revealed.
2 Happy is the man who shall do this, And the son of man who shall take hold of this; Keeping the Sabbath, so that he may not profane it; And keeping his hand, that he may abstain from all that is evil.
3 And let not the son, that is a foreigner, speak, That is joined to Jehovah, saying, By separating hath Jehovah separated me from his people; And let not the eunuch say, I am a dry tree.
4 For thus saith Jehovah to the eunuchs, Who keep my Sabbaths, And choose the things that please me, And take hold of my covenant;
5 In my house And within my walls, I will give to them a place And a name Better than of sons And of daughters; I will give to them an everlasting name, Which shall not be cut off.
6 The children, I say, of the foreigner, Who shall be joined to Jehovah? That they may minister to him, And may love the name of Jehovah; That they may be his servants; Whosoever shall keep the Sabbath, so that he may not profane it, And shall embrace my covenant:
7 Them will I bring into the mountain of my holiness, And will make them joyful in my house of prayer; Their burnt-offerings And sacrifices Shall be acceptable on mine altar; For my house shall be called A house of prayer to all peoples,
8 Thus saith the Lord Jehovah, Who gathereth the outcasts of Israel: Still more will I gather upon him his gathered.
9 O all ye beasts of the field! Come to devour; O all ye beasts of the forest!
10 His watchmen are blind; All are ignorant; All are dumb dogs, that cannot bark; They lie down And sleep; They love slumber.
11 And those dogs, strong of appetite, know not to be satisfied; The shepherds themselves know not? nor understand; All of them look to their own ways; Every one to his gain from his end.
12 Come ye, I will fletch wine; We shall drink strong liquor; As today, so shall be tomorrow, Or better, And more abundant.
1 The righteous man hath perished, And there is no man that layeth it to heart: Men of mercy are gathered, And there is none that considereth, That the righteous man is gathered from the face of the evil.
2 Peace shall come; They shall rest in their beds, Whosoever walketh before him.
3 And draw near, ye sons of the sorceress; The seed of the adulterer And the whore.
4 On whom have ye made sport? On whom have ye opened the mouth? On whom have ye stretched out the tongue? Are ye not rebellious children? A lying seed?
5 Warming themselves among the oaks 249 under every green tree; Sacrificing children in the valleys, Under the cliffs of the rocks,
6 Among the smooth stones of the valley 250 is thy portion; They, they are thy lot; Even to them hast thou poured out a drink-offering, And offered a sacrifice. Shall I take pleasure in these things? 251
7 On a lofty And high mountain hast thou set thy bed; Yea, thou art gone up to it to offer a sacrifice.
8 Behind the door And behind the door-post Hast thou set thy memorial; Thou hast been discovered to another than me; Thou art gone up; Thou hast enlarged thy bed; Thou hast made a covenant with them; Thou lovedst their bed in the place which thou sawest.
9 And thou wentest to the king with ointment; Thou multipliedst thy disguises; Thou sentest thy ambassadors to a distant place; Thou art humbled even to hell.
10 Thou art wearied with thy manifold journeying; And hast not said, There is no hope: Thou hast found the life of thine hand; Therefore thou hast not grieved.
11 And whom hast thou worshipped, And of whom hast thou been afraid, That thou hast dealt falsely, And hast not remembered me, Blot laid it on thy heart? Is it not because I have held my peace, And therefore thou never fearest me?
12 I will declare thy righteousness, And thy deeds; And they shall not profit thee.
13 When thou shalt cry, let thy troops deliver thee; Yet the wind shall carry them all away; Vanity shall seize them. But he who hopeth in me shall obtain the land by inheritance, And shall possess the mountain of my holiness.
14 And he shall say, Prepare, prepare; Level the road; Remove the stumbling-block out of the way of my people.
15 For thus hath spoken the high And Lofty One, Who dwelleth in eternity, Whose name is Holy; I inhabit the high And holy, And with the afflicted, And with him who is lowly in spirit; That I may revive the spirit of the lowly, That I may revive the heart of the afflicted.
16 For I will not contend for ever, Nor will I be always wroth; For the spirit shall be clothed 252 before me, And the wind have I made.
17 For the iniquity of his lust I was wroth, And smote him; I have concealed myself, And will be wroth; But he turned And departed in the way of his heart.
18 I have seen his ways, And will heal him, And will lead him, restoring consolations To him And to his mourners.
19 I create the fruit of the lips; Peace, peace to them that are afar off, And to them that are near, saith Jehovah, And I heal him.
20 But the wicked are as the troubled sea, Which cannot rest; And its waters will east out filth And mud.
21 There is no peace to the wicked, saith my God.
1 Cry with the throat, spare not; Raise thy voice as with a trumpet; And proclaim to my people their sin, And to the house of Jacob their iniquity.
2 Yet they seek me daily, And wish to know my ways, As a nation that did righteousness, And neglected not the judgment of her God; They inquire at me about the judgments of righteousness: They wish to approach to God.
3 Wherefore have we fasted, And thou didst not take notice of it? Wherefore have we humbled our souls, And thou knewest not? Behold! on the day that ye fast, ye find pleasure, And exact all your demands.
4 Behold! for strife And contention ye fast, And that ye may smite with the wicked fist. Fast not, as ye do this day, That ye may cause your voice to be heard on high.
5 Is it such a fast as I have chosen? That a man may afflict his soul for a day, And may hang down his head as a bulrush, And may spread sackcloth And ashes? Wilt thou call this a fast, And a day acceptable to Jehovah?
6 Is not this the fast that I have chosen? To loose wicked bonds, To undo heavy burdens, To let the oppressed go free, And that ye may burst asunder every yoke?
7 Is it not that thou shalt break thy bread to the hungry, And shalt bring the wandering poor to thy house? If thou shalt see the naked, that thou shalt cover him; And that thou shalt not hide thyself from thine own flesh?
8 Then shall break forth as the dawn thy light; And thy health shall quickly spring up; Righteousness shall go before thy face, And the glory of Jehovah shall gather thee.
9 Then shalt thou call, And Jehovah will listen; Thou shalt cry, And he shall say, Behold! I am here. If thou shalt take away from the midst of thee the burden, And the pointing of the finger, And the speech of vanity; 253
10 If thou shalt pour out thy soul to the hungry man, And shalt satisfy the afflicted soul, Thy light shall arise in darkness, And thy obscurity as noon-day;
11 And Jehovah shall always conduct thee, And shall satisfy thy soul in drought, And shall make fit thy bones; And thou shalt be as a well-watered garden, And as a fountain of waters, Whose waters fail not.
12 And from thee shall be those who shall restore the deserts of the age; Thou shalt raise up the foundations of generation And generation; And thou shalt be called, The repairer of the breach, The restorer of paths for inhabiting.
13 If thou shalt turn away thy foot from the Sabbath, And shalt not do thy pleasure on my holy day, And shalt call the Sabbath a delight, To consecrate it to Jehovah, because it is honorable, And shall give honor to it, So as not to follow thine own ways, Nor to find thine own pleasure, Nor to speak thine own words;
14 Then shalt thou delight thyself in Jehovah; And I will cause thee to ride on the high places of the earth, And will feed thee with the heritage of Jacob thy father; For the mouth of Jehovah hath spoken it.
1 Behold! the hand of Jehovah is not shortened, That it cannot, save; Nor is his ear heavy, That it cannot hear.
2 But your sins have made a separation Between you And your God; And your sins have hidden his face from you, That he may not heal.
3 For your hands are polluted with blood, And your fingers with iniquity; Your lips have uttered falsehood; Your tongue hath spoken wickedness.
4 There is none that crieth for justice, None that contendeth for truth; They trust in vain things, And talk icily; They conceive mischief, arid bring forth iniquity.
5 They hatch the eggs of the basilisk, And weave the webs of spiders; He that eateth of their eggs shall die; If they be crushed, there shall come forth a viper.
6 Their webs shall not become clothing, And they shall not cover themselves with their works; For their works are works of iniquity; 254 And the work of violence is in their hands.
7 Their bet run to evil, And hasten to shed innocent blood; Their thoughts are vain thoughts; 255 Wasting And destruction are in their paths.
8 The way of peace they know not; And there is no judgment in their steps: They have corrupted their paths; Whosoever walketh by them shall not know peace.
9 Therefore judgment hath departed far from us; And justice doth not overtake us. We looked for light, And, behold! obscurity; For brightness, And, behold! we walk amidst thick darkness.
10 We grope for the wall like the blind; We grope like those who have been deprived of sight; We stumble at noon-day as in the night; Ill solitary places like dead men.
11 We all roar like bears; And moaning, we moan like doves We looked for judgment, And it is not visible; For salvation, And it is far off from us.
12 For our iniquities are multiplied before thee; And our sins have testified against us; 256 for our iniquities are with us, And we know our sins.
13 We have done wickedly, And have lied to Jehovah, And have turned back from our God; Speaking slander And revolt; Conceiving And uttering from the heart words of falsehood.
14 And judgment is driven back, And justice is far off; For truth is fallen in the street, And equity cannot come forth.
15 Yea, truth faileth; And he who hath withdrawn from evil hath become a prey. And Jehovah saw it; And it displeased his eyes, that there was no judgment.
16 He saw that there was no man, And wondered that none came forward; 257 Therefore his arm brought 258 salvation to him; And his righteousness, it upheld him.
17 And he put on righteousness as a coat of mail, And the helmet of salvation on his head; He put on vengeance as a robe, And was clothed with indignation as a cloak.
18 As if for the sake of recompenses, As if for rendering vengeance, For rendering indignation to his adversaries, Recompense to his enemies, He will render recompense to the islands.
19 Therefore they shall fear the name of Jehovah from the west, And his glory from the rising of the sun; For the enemy shall come as a river; And the Spirit of Jehovah shall drive him. 259
20 And a Redeemer shall come to Zion, And to them who have returned from iniquity in Jacob, Saith Jehovah.
21 And this my covenant I make with them, saith Jehovah; My Spirit that is upon thee, And my words which I have put in thy mouth, Shall not depart out of thy mouth, Nor out of the mouth of thy seed, Nor out of the mouth of thy seeds seed, saith Jehovah, From this time even for ever.
1 Arise, be bright; For thy brightness is come; And the glory of Jehovah is risen upon thee.
2 For, behold! darkness shall cover the earth, And thick darkness the peoples; But Jehovah shall arise upon thee; And his glory shall be seen upon thee.
3 And the Gentiles shall walk to thy brightness, And kings to the luster of thy rising.
4 Lift up thine eyes round about, And see. They all are assembled that they may come to thee; Thy sons shall come from afar; Thy daughters shall be nursed at the side.
5 Then thou shalt see, And shalt be bright; Thou shalt tremble, And thy heart shall be enlarged; Because the abundance of the sea 260 shall be converted to thee; The riches 261 of the Gentiles shall come to thee.
6 A multitude of camels shall cover thee, Of the dromedaries of Midian And Ephah; All they from Sheba shall come; They shall bring gold And incense, And shall declare the praises of Jehovah.
7 All the sheep of Kedar shall be gathered together to thee; The rams of Nebaioth shall minister to thee; They shall ascend to the good-pleasure of mine altar; And I will glorify the house of my glory.
8 Who are those that fly as a cloud, And as doves to their windows?
9 Surely the islands shall wait for me, And the ships of Tarshish; That they may bring thy sons from afar, Their silver And their gold with them, To the name of Jehovah thy God, And to the Holy One of Israel; For he hath glorified thee.
10 And the sons of the foreigner shall build thy walls, And their kings shall minister to thee; For in my wrath I smote thee; And in my loving-kindness have I had compassion on thee.
11 And thy gates shall be open continually; They shall not be shut by day nor by night; That the riches 262 of the Gentiles may be carried to thee, And that their kings may be led.
12 For the nation And kingdom that will not serve thee shall perish; The nations, Is, shall be utterly destroyed.
13 The glory of Lebanon shall come to thee; The fir-tree, the pine, And the box together; To the beauty 263 of the place of my holiness; For I will glorify the place of my feet.
14 And the sons of them that afflict thee Shall come bending to thee; And all who despised thee, Shall bow themselves down at the soles of thy feet; And they shall call thee the City of Jehovah, The Zion of the Holy One of Israel.
15 Instead of thy having been forsaken And hated, So that no man passed through thee, I will make thee an eternal excellency, The joy of generation And generation.
16 And thou shalt suck the milk of the Gentiles; Thou shalt suck the breast of kings; And thou shalt know that Jehovah Am thy Savior And thy Redeemer, The Mighty One of Jacob.
17 For brass I will bring gold; And for iron I will bring silver; And for wood, brass; And for stones, iron; And I will make thy magistracy peace, And thine exactors, righteousness.
18 Oppression shall no longer be heard in thy hind; Wasting or destruction within thy borders; And thou shalt call thy walls Salvation, And thy gates, Praise.
19 And thou shalt no longer have the sun for the light of days, Nor shall the brightness of the moon give light to thee; For Jehovah shall be to thee an everlasting light, And thy God shall be thy glory.
20 Thy sun shall no longer set; And thy moon shall no longer wane; For Jehovah shall be to thee an everlasting light; And the days of thy mourning shall be ended.
21 Thy people also shall all be righteous; They shall inherit the land for ever; The branch of his planting shall be the work of my hands, That I may be glorified.
22 A little one shall become a thousand; A small one, a strong nation; Jehovah will hasten this in her time.
1 The Spirit of the Lord Jehovah is upon me; On that account Jehovah hath anointed me; He hath sent me to preach to the afflicted; 264 To bind up the broken in heart; To proclaim liberty to the captives, The opening of the prison to them that are bound.
2 To proclaim the year of the good-pleasure of Jehovah, And the day of vengeance to our God; To comfort all that mourn.
3 To appoint to the mourners in Zion; That I may give to them beauty instead of ashes, The oil of joy instead of mourning, The garment of gladness instead of an afflicted spirit; To call them trees of righteousness, The plantation of Jehovah, To glorify him.
4 And they shall build the deserts of the age; They shall raise up the ancient wildernesses; And they shall restore the cities of desolation, The wildernesses of many ages.
5 And strangers shall stand And feed your sheep; And the sons of the foreigner shall be Your husbandmen And vine-dressers.
6 But ye shall be called the Priests of Jehovah; Men shall call you the Ministers of our God; Ye shall eat the substance of the Gentiles; And ye shall rise by their glory.
7 Instead of your shame there shall be a double reward; And instead of disgrace they shall rejoice in their portion; For in their land they shall possess the double, And they shall have everlasting joy.
8 For I Jehovah love judgment; I hate robbery in the burnt-offering; And I will establish their work in truth, And will make an everlasting covenant with them.
9 And their seed shall be known among the Gentiles; And their offspring in the midst of the peoples; All who see them shall acknowledge them That they are the seed blessed by Jehovah.
10 Rejoicing I will rejoice in Jehovah; My soul shall be joyful in my God; Nor he hath clothed me with the garments of salvation; He hath covered me with the robe of righteousness; As a bridegroom hath he adorned me, And as a bride decorated with her jewels.
11 For, as the earth putteth forth her bud, And as the garden causeth her seed to spring up, So the Lord Jehovah will cause righteousness to spring up, And praise before all the nations.
1 On account of Zion I will not be silent; And on account of Jerusalem I will not rest; Till her righteousness go forth as brightness, And till her salvation burn like a lamp.
2 And the Gentiles shall see thy righteousness, And all the kings of the earth thy glory; And thou shalt be called by a new name, Which the mouth of Jehovah shall name.
3 And thou shalt be a crown of glory in the hand of Jehovah; And the diadem of the kingdom in the hand of thy God.
4 Thou shalt no more be called forsaken; Nor shall thy land be any more called desolate; For they shall call thee, My good-pleasure in her; And they shall call thy land, Married; For the good-pleasure of Jehovah is in thee, And thy land shall be married.
5 For, as a young man marrieth a virgin, So shall thy sons marry thee; And with the joy of the bridegroom over the bride Thy God will rejoice over thee.
6 On thy walls, O Jerusalem, I have appointed watchmen, Who, during the whole day And the whole night together, Shall not keep silence. Ye that are mindful 265 of Jehovah, Be ye not silent;
7 And give him not silence, Till he establish, And till he make Jerusalem, A praise in the earth.
8 Jehovah hath sworn by his right hand, And by the arm of his strength; If I shall any more give thy corn For food to thine enemies, And if the sons of the foreigner shall drink thy wine, For which thou hast labored.
9 For they who have gathered it shall eat it, And shall praise Jehovah; And they that collect it shall drink wine, In my holy courts.
10 Pass through, pass through the gates; Clear the way for the people; Level, level the road; Pave it with stones; Lift up a standard to the peoples.
11 Behold! Jehovah hath proclaimed to the end of the earth; Say ye to the daughter of Zion, Behold! thy Savior cometh; Behold! his reward is with him, And the effect of his work is before him.
12 And they shall call thee, A holy people, Redeemed by Jehovah; And they shall call thee The City sought out, Not forsaken.
1 Who is this that cometh from Edom? With red garments from Bozrah? This that is beautiful in his raiment, Marching in the greatness of his strength? I, who speak in righteousness, Mighty to save.
2 Wherefore is thy raiment red? And thy garments like one that treadeth in the wine-press?
3 Alone have I pressed the wine-press; And of the peoples there was none with me; For I will tread them in my wrath, And will trample them down in my fury; And their blood shall be sprinkled on my garments, And I will stain all my raiment.
4 For the day of vengeance is in my heart; And the year of my redeemed is come.
5 Therefore I looked, And there was none to help; And I wondered that there was none to uphold; Therefore mine arm brought salvation to me And my wrath upheld me.
6 And I will tread down the peoples in my wrath, And will make them drunk in my fury, And will east down their strength to the earth.
7 The mercies of Jehovah will I keep in remembrance, The praises of Jehovah; According to all that Jehovah hath bestowed on us, And in the abundance of kindness toward the house of Israel, Which he hath bestowed on them according to his mercies, And according to the multitude of his loving-kindnesses.
8 For he said, Surely they are my people; Children that do not lie; Therefore he became their Savior.
9 In all their affliction he was afflicted; 266 And the angel of his presence saved them; In his love And in his compassion he redeemed them; And he bare them And carried them all the days of the age.
10 But they were rebellious, And provoked his Holy Spirit; Therefore he was turned to be their enemy, And fought against them.
11 And he remembered the days of old, In which Moses was with his people. Where is he that made them to come up out of the sea, With the shepherd of his flock? Where is he that put his Holy Spirit in the midst of them?
12 That led them by the right hand of Moses, By the arm of his glory; That divided the waters before them, That he might gain for himself all everlasting name?
13 That made them walk through the depths, As a horse ill the desert, So that they did not stumble?
14 He went down, as a beast into a plain; The Spirit of Jehovah gave him rest; So didst thou lead thy people, That thou mightst make for thyself a glorious name.
15 Look down from heaven; Behold from the habitation, Of thy holiness And of thy glory. Where is thy zeal And thy strength? The multitude of thy bowels, And of thy compassions toward me, Have been restrained.
16 Surely thou art our Father, Though Abraham do not know us, And Israel do not acknowledge us; Yet thou art our Fattier And out Redeemer; From everlasting is thy name.
17 Why didst thou cause us, O Jehovah, To wander from thy ways? Why didst thou cause our heart To depart from thy fear? Return, on account of thy servants, To the tribes of thine inheritance.
18 For a little time the people of thy holiness possessed it; Our adversaries have trodden down thy sanctuary.
19 For a long period have we been They over whom thou hast not ruled, On whom thy name hath not been called.
1 O that thou wouldst rend the heavens! That thou wouldst come down! That the mountains would flow down at thy presence!
2 As by the burning of a melting fire, 267 The fire hath made the waters to boil, That thou mightst make thy name known to thine adversaries; The nations trembled at thy presence.
3 When thou didst terrible things, Which we looked not for, Thou camest down; The mountains flowed down at thy presence.
4 From of old they have not heard, Nor perceived by the ears; Eye hath not seen a God besides thee, That doeth such things to him that waiteth for him.
5 Thou hast met him that rejoiceth And worketh righteousness; In thy ways they remembered thee; Behold! thou wast angry, And we have sinned; In them is perpetuity, And we shall be saved. 268
6 And we have all been as the unclean; And all our righteousnesses as a defiled garment; And we all fade as a leaf; And our iniquities, as the wind, Have carried us away.
7 There is none that calleth on thy name, Nor that stirreth up himself to take hold of thee; For thou hast hidden thy face from us, And hast made us to languish In the hand of our iniquity.
8 And now, O Jehovah, thou art our Father; We are the clay, And thou our potter; We all are the work of thy hands.
9 Be not angry, O Jehovah, beyond measure; Neither remember iniquity for ever. Behold! see, we beseech thee, We all are thy people.
10 The cities of thy holiness have been a desert; Zion hath been a desert; Jerusalem hath been a wilderness.
11 The house of our sanctuary And of our glory, In which our fathers praised thee, Hath been burnt with fire; And all our desirable things are laid waste.
12 Wilt thou restrain thyself for these things, O Jehovah! Wilt thou be silent? And wilt thou afflict us beyond measure?
1 I have manifested myself to them that asked not; I have been found by them that sought me not; I said, Behold me, behold me, To a nation that called not on my name.
2 I have stretched out my hands every day To a rebellious people, Walking in a way not good, After their own thoughts.
3 A people that provoketh me always to my face, That sacrifieth in gardens, And offereth incense on bricks:
4 Who dwell in the graves; Who pass the night in the deserts; Who eat swines flesh; And broth of unclean things is in their vessels:
5 Who say, Remain by thyself; Approach not to me; For I would sanctify thee; 269 Those shall be smoke in my fury, A fire that burneth all the day.
6 Behold! it is written before me; I will not be silent from rendering And recompensing into their bosom,
7 Your iniquities, And the iniquities of your fathers together, saith Jehovah. Because they have offered incense on the mountains, And have dishonored me on the hills, Therefore I will measure back their ancient work, Into their bosom.
8 Thus saith Jehovah: As if one should find a grape in a cluster, And should say, Destroy it not, For a blessing is in it; So will I do for the sake of my servants, That I may not destroy the whole.
9 And I will bring forth a seed out of Jacob, And out of Judah the heir of my mountains; And mine elect shall possess it by inheritance; And my servants shall dwell there.
10 And Sharon shall be an abode of flocks, And the valley of Achor a place for herds to lie down in, To my people who have sought me.
11 But ye are forsakers of Jehovah, Who forget the mountain of my holiness, Who prepare a table for the army, And fill an oblation to the number.
12 Therefore I will number you to the sword, And ye all shall be cut down by slaughter; Because I called, And ye answered not; I spoke, And ye heard not; And ye did evil before mine eyes, And chose the things in which I took no pleasure.
13 Therefore thus saith the Lord Jehovah: Behold! my servants shall eat, And ye shall be hungry; Behold! my servants shall drink, And ye shall be thirsty; Behold! my servants shall rejoice, And ye shall be covered with shame.
14 Behold! my servants shall shout for gladness of heart; And ye shall cry aloud for grief of heart, And shall howl for anguish of spirit.
15 And ye shall leave your name for a curse to mine elect; The Lord Jehovah shall slay you, And shall call his servants by another name.
16 He who blesseth himself in the earth Shall bless himself in the faithful God; And he who sweareth in the earth Shall swear by the faithful God; For the former afflictions, Are surrendered to forgetfulness, And hidden from mine eyes.
17 For, behold! I will create, New heavens And a new earth; The former shall not be remembered, Igor come into mind.
18 But rejoice And be glad for ever, In the things which I create; For, behold! I create Jerusalem a rejoicing, And her people a joy.
19 And I will be glad in Jerusalem, And will rejoice in my people; And the voice of weeping shall no more be heard in her, Nor the voice of crying.
20 There shall be no more there an infant of days, Nor an old man that fulfilleth not his days; For the son of a hundred years shall die young; And the sinner who is the son of a hundred years shall be accursed.
21 They shall build houses, And shall inhabit them; They shall plant vines, And shall eat the fruit of them.
22 They shall not build that another may inhabit; They shall not plant that another may eat; For according to the days of a tree Shall be the days of my people; And mine elect shall perpetually enjoy, The work of their hands.
23 They shall not toil in vain; And they shall not bring forth in terror; For the seed of the blessed of Jehovah shall they be, And their offspring with them.
24 And it shall be, before they cry, I will listen; While they are yet speaking, I will hear.
25 The wolf And the lamb shall feed together; And the lion shall eat straw like the ox; And the serpent shall have dust for his food. They shall not destroy, And shall not hurt, In all my holy mountain, saith Jehovah.
1 Thus saith Jehovah: Heaven is my throne, And the earth is my footstool: Where is that house which ye will build for me? And where is this place of my rest?
2 Yet all these things hath my hand made, And all these things began to be, saith Jehovah; And I look to him who is humble And contrite in spirit, And who trembleth at my word.
3 He that killeth an ox is as if he slew a man; He that sacrificeth a sheep, as if he stabbed a dog; He that offereth an oblation, as if he offered swines flesh; He that burneth incense, as if he blessed an idol; And truly they have chosen their own ways; And their soul hath delighted in their abominations.
4 I also will choose their delusions, And will bring upon them their terror; Because I called, And no man answered; I spoke, And they heard not; And they did evil before mine eyes, And chose those things in which I take no delight.
5 Hear the word of Jehovah, Ye that tremble at his word. Your brethren that hate you. And that cast you out for my names sake, Have said, Let Jehovah be glorified. 270 But he shall be seen to your joy, And they shall be ashamed.
6 A voice of tumult from the city! A voice from the temple! The voice of Jehovah Rendering recompense to his adversaries.
7 Before she was in labor, she brought forth; Before her pain came upon her she was delivered of a male.
8 Who hath heard such a thing? Who hath seen such thing? Shall the earth bring forth in one day? Shall a nation be born at once? For as soon as Zion had the pains of child-bearing? Immediately she brought forth.
9 Shall I bring to the birth, And not bring forth? saith Jehovah. Shall I cause to bear. And yet restrain? saith thy God.
10 Rejoice ye with Jerusalem, And be glad with her, All ye that love her; Rejoice for joy with her, All ye that mourn for her;
11 That ye may suck And be satisfied From the breast of her consolations; That ye may milk And be delighted, With the brightness of her glory.
12 For thus saith Jehovah: Behold! I cause peace to flow on her like a river, And the glory of the Gentiles as an overflowing torrent; Thus ye shall suck; Ye shall be carried on the shoulder, And shall be dandled on the knees.
13 As a man whom his mother comforteth, So will I comfort you; And ye shall have comfort on Jerusalem.
14 And ye shall see, And your heart shall rejoice; And your bones shall flourish like the grass; And the hand of Jehovah shall be known toward his servants, And he shall be enraged against his enemies.
15 For, behold! Jehovah shall come in fire; And his chariots, as a whirlwind; That he may utter his wrath in fury, And his rebuke in a flame of fire.
16 For with fire, And with his sword, Shall Jehovah judge all flesh; And many shall be the slain of Jehovah.
17 They that sanctify themselves, And that purify themselves in the gardens behind one in the midst, That eat swines flesh, And the abomination, And the mouse, Shall be consumed together, saith Jehovah.
18 For I (know) their deeds And their thoughts; Because the time is come, That I should assemble all nations And languages; And they shall come, And shall see my glory.
19 And I will put a mark upon them, And will send some of them that are escaped, To the nations of Tarshish, Pul, And Lud, that draw the bow To Tubal And Jayan; To the distant islands, Which have not heard my name, And have not seen my glory; And they shall declare my glory among the Gentiles.
20 And they shall bring all your brethren, Out of all nations, An oblation to Jehovah, On horses, And chariots, And wagons, On mules And swift animals, To my holy mountain Jerusalem, saith Jehovah; As the children of Israel bring in a clean vessel To the house of Jehovah.
21 And even some of them will I take For priests And Levites, saith Jehovah.
22 For, as the new heavens And the new earth, which I make, Remain before me, saith Jehovah; So shall your seed And your name remain.
23 And it shall be, That from month to his month, And from Sabbath to his Sabbath, All flesh shall come, To worship before me, saith Jehovah.
24 And they shall go forth, And shall see the carcasses of the men who have rebelled against me; For their worm shall not die, And their fire shall not be quenched; And they shall be an abhorrence to all flesh.
---
Footnotes
---
Next: Indexes