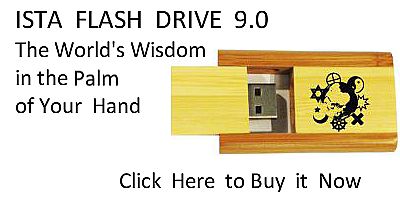 Sacred Texts
Christianity
Calvin
Index
Previous
Next
---
Calvin's Commentaries, Vol. 12: Psalms, Part V, tr. by John King, [1847-50], at sacred-texts.com
---
PSALM 146 284
After stirring up himself, and others by his example, to praise God, David animadverts upon the diseased disposition, almost universally prevalent, to deceive ourselves by expectations entertained from various quarters. He, at the same time, points out the remedy — that our whole hope should be centered in God. To persuade us to resort to him more readily, he touches shortly upon some proofs of his power and mercy.
1. Praise Jehovah, O my soul! 2. I will praise Jehovah in my life; I will sing psalms to my God so long as I shall have being. 3. Trust not in princes; in the son of man in whom there is not safety. 4. His breath shall go forth; he shall return to his earth, in that day his thoughts 285 shall perish. 5. Blessed is he whose help is the God of Jacob, whose hope is in Jehovah, his God.
1. Praise Jehovah. The five last Psalms close with the same word with which they begin. 286 But having in general called upon all to praise God, he addresses himself, or, which is the same thing, his soul, only that under the name of soul he addresses his inward self more emphatically. We may infer from this, that the influence which moved him was not volatile and superficial, (as many will blame themselves with remissness on this point, and then immediately lapse into it again,) but a staid and constant affection, followed up by activity, and proved by its effects not to be feigned. As David felt, that good endeavors are frustrated or hindered through the craft of Satan, he thinks it proper to apply a stimulus for exciting his own zeal, in the first place, before professing to be a leader or teacher to others. Although his heart was truly and seriously in the work, he would not rest in this, until he had acquired still greater ardor. And if it was necessary for David to stir himself up to the praises of God, how powerful a stimulant must we require for a more difficult matter when we aim at the divine life with self-denial. As to the religious exercise here mentioned, let us feel that we will never be sufficiently active in it, unless we strenuously exact it from ourselves. As God supports and maintains his people in the world with this view, that they may employ their whole life in praising him, David very properly declares, that he will do this to the end of his course.
3. Trust not in princes This admonition is appropriately inserted, for one means by which men blind themselves is that of involving their minds through a number of inventions, and being thus prevented from engaging in the praises of God. That God may have the whole praise due to him, David exposes and overthrows those false stays on which we would otherwise be too much disposed to trust. His meaning is, that we should withdraw ourselves from man in general, but he names princes, from whom more is to be feared than common men. For what promise could poor people hold out, or such as need the help of others? The great and wealthy, again, have a dangerous attraction through the splendor attaching to them, suggesting to us the step of taking shelter under their patronage. As the simple are fascinated by looking to their grandeur, he adds, that the most powerful of the world's princes is but a son of man This should be enough to rebuke our folly in worshipping them as a kind of demigods, as Isaiah says, (Isa 31:3,) "The Egyptian is man, and not God; flesh, and not spirit." Although princes then are furnished with power, money, troops of men, and other resources, David reminds us, that it is wrong to place our trust in frail mortal man, and vain to seek safety where it cannot be found.
This he explains more fully in the verse, which follows, where he tells us how short and fleeting the life of man is. Though God throw loose the reins, and suffer princes even to invade heaven in the wildest enterprises, the passing of the spirit, like a breath, suddenly overthrows all their counsels and plans. The body being the dwelling-place of the soul, what is here said may very well be so understood; for at death God recalls the spirit. We may understand it more simply, however, of the vital breath; and this will answer better with the context — that as soon as man has ceased to breathe, his corpse is subject to putrefaction. It follows, that those who put their trust in men, depend upon a fleeting breath. When he says that in that day all his thoughts perish, or flow away, perhaps under this expression he censures the madness of princes in setting no bounds to their hopes and desires, and scaling the very heavens in their ambition, like the insane Alexander of Macedon, who, upon hearing that there were other worlds, wept that he had not yet conquered one, although soon after the funeral urn sufficed him. Observation itself proves that the schemes of princes are deep and complicated. That we may not fall, therefore, into the error of connecting our hopes with them, David says that the life of princes also passes away swiftly and in a moment, and that with it all their plans vanish.
5. Blessed is he, etc. As it would not have been enough to reprove the sin, he submits the remedy upon which the proper correction of it depends; and this is, that the hopes of men are only stable and well-founded when they rest entirely upon God. For even the wicked sometimes come the length of acknowledging the folly of trust in man. Accordingly they are often angry with themselves for being so inconsiderate as to expect deliverance from men; but by neglecting the remedy, they are not extricated from their error. The Psalmist having condemned the infatuation, which we have seen to be natural to us all, wisely subjoins that they are blessed who trust in God. Jeremiah observes the same order. (Jer. 17:5, 7.)
"Cursed is he that trusteth in man, and maketh flesh his arm," etc.;
and then — "Blessed is the man whose hope the Lord is." When David pronounces those blessed whose help is the Lord, he does not restrict the happiness of believers to present sense, as if they were only happy when God openly and in outward acts appeared as their helper, but he places their happiness in this — that they are truly persuaded of its being entirely by the grace of God they stand. He calls him the God of Jacob, to distinguish him from the multitude of false gods in which unbelievers gloried at that time; and there was good reason for this; for while all propose to themselves to seek God, few take the right way. In designating the true God by his proper mark, he intimates that it is only by an assured faith of adoption that any of us can rest upon him; for he must show himself favorable to us before we can look for help from him.
6. Who made heaven and earth, the sea, and all things which are in them: who keepeth truth for ever. 7. Rendering right to the unjustly oppressed, giving bread to the hungry, Jehovah, loosening the bound. 8. Jehovah enlightening the blind, 287 Jehovah raising up the bowed down, Jehovah loving the righteous. 9. Jehovah guarding the strangers; he relieves the fatherless and widow, and will destroy the way of the wicked. 10. Jehovah shall reign for ever; thy God, O Zion! from generation to generation. Hallelujah.
6. Who made heaven, etc. By all these epithets he confirms the truth previously stated. For though at first sight it may seem inappropriate to speak of the Creation, the power of God bears most pertinently upon his helping us whenever danger is near. We know how easily Satan tempts to distrust, and we are thrown into a state of trembling agitation by the slightest causes. Now, if we reflect that God is the Maker of heaven and earth, we will reasonably give him the honor of having the government of the world which he created in his hands and power. There is in this first ascription, then, a commendation of his power, which should swallow up all our fears. As it is not enough that God is merely able to help us, but as a promise is farther necessary, to the effect that he is willing and shall do it, David next declares that he is faithful and true, that, on discovering his willingness, no room may be left for hesitation.
7. Rendering right, etc. He instances other kinds both of the power and goodness of God, which are just so many reasons why we should hope in him. All of them bear upon the point, that the help of God will be ready and forthcoming to those who are in the lowest circumstances, that accordingly our miseries will be no barrier in the way of his helping us; nay, that such is his nature, that he is disposed to assist all in proportion to their necessity. He says first, that God renders justice to the oppressed, to remind us that although in the judgment of sense God connives at the injuries done to us, he will not neglect the duty which properly belongs to him of forcing the wicked to give an account of their violence. As God, in short, would have the patience of his people tried, he here expressly calls upon the afflicted not to faint under their troubles, but composedly wait for deliverance from one who is slow in interposing, only that he may appear eventually as the righteous judge of the world. It follows, that he gives bread to the hungry. We learn from this that he is not always so indulgent to his own as to load them with abundance, but occasionally withdraws his blessing, that he may succor them when reduced to hunger. Had the Psalmist said that God fed his people with abundance, and pampered them, would not any of those under want or in famine have immediately desponded? The goodness of God is therefore properly extended farther to the feeding of the hungry. What is added is to the same purpose — that he looses them that are bound, and enlightens the blind. As it is the fate of his people to be straitened by anxiety, or pressed down by human tyranny, or reduced to extremity, in a manner equivalent to being shut up in the worst of dungeons, it was necessary to announce, by way of comfort, that God can easily find an outgate for us when brought into such straits. To enlighten the blind is the same with giving light in the midst of darkness. When at any time we know not what to do — are in perplexity, and lie confounded and dismayed, as if the darkness of death had fallen upon us — let us learn to ascribe this title to God, that he may dissipate the gloom and open our eyes. So when he is said to raise up the bowed down, we are taught to take courage when weary and groaning under any burden. Nor is it merely that God would here have his praises celebrated; he in a manner stretches out his hand to the blind, the captives, and the afflicted, that they may cast their grief's and cares upon him. There is a reason for repeating the name Jehovah three times. In this way he stimulates and excites men to seek him who will often rather chafe and pine away in their miseries, than betake themselves to this sure asylum. 288 What is added in the close of the verse — that Jehovah loves the righteous, would seem to be a qualification of what was formerly said. There are evidently many who, though they are grievously afflicted, and groan with anxiety, and lie in darkness, experience no comfort from God; and this because in such circumstances they provoke God more by their contumacy, and by failing for the most part to seek his mercy, reap the just reward of their unthankfulness. The Psalmist therefore very properly restricts what he had said in general terms of God's helping the afflicted, to the righteous — that those who wish to experience his deliverance, may address themselves to him in the sincere exercise of godliness.
9. Jehovah guarding, etc. By strangers, orphans, and widows, the Psalmist means all those in general who are destitute of the help of man. While all show favor to those who are known to them and near to them, we know that strangers are, for the most part, exposed to injurious treatment. We find comparatively few who come forward to protect and redress widows and orphans; it seems lost labor, where there is no likelihood of compensation. Under these cases the Psalmist shows that whatever the grievance may be under which we suffer, the reason can only be with ourselves if God, who so kindly invites all who are in distress to come to him, does not stretch forth his arm for our help. On the other hand, he declares that everything will have an adverse and unfortunate issue to those who wickedly despise God. We have said upon the first Psalm, that by the way is meant the course of life in general. God will destroy the way of the wicked, inasmuch as he will curse all their counsels, acts, attempts, and enterprises, so that none of them shall have good success. However excellent they may be in planning, although they may be crafty and sharp-sighted, and abound in strength of resources of every kind, God will overturn all their expectations. While he extends his hand to those who are his people, and brings them through all obstacles, and even impassable ways, he on the contrary destroys the path of the wicked, when apparently most open and plain before them.
10. Jehovah shall reign, etc. He directs his discourse to the Church, that he may more effectually persuade all God's people of their really finding him to be such as he had just described. When he says that God is king for ever, we are to remember at the same time the purpose for which he reigns — taking our definition of it from the preceding ascription's. It follows that, whether living or dying, we shall be safe under the keeping of a king who reigns expressly for our salvation. Had he said no more than that Jehovah reigned for ever, we would have been ready to object the distance between us and his inconceivable greatness. He states, therefore, in express terms, his being bound by sacred covenant to his chosen people.
---
Footnotes
---
Next: Psalm 147