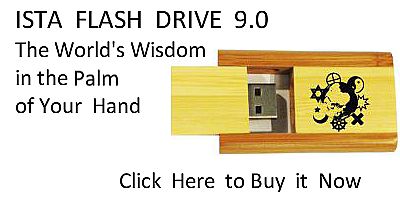 Sacred Texts
Christianity
Calvin
Index
Previous
Next
---
Calvin's Commentaries, Vol. 12: Psalms, Part V, tr. by John King, [1847-50], at sacred-texts.com
---
121. ע I have done judgment and righteousness: give me not up to my oppressors. 122. ע Become surety for thy servant for good, that the proud may not oppress me. 123. ע My eyes have failed for thy salvation, and for thy righteous word. 2 124. ע Deal with thy servant according to thy goodness, and teach me thy statutes. 125. ע I am thy servant, give me understanding, that I may learn thy testimonies. 126. ע It is time for thee, O Jehovah! to be doing for they have destroyed thy law. 127. ע And therefore I have loved thy statutes above gold, 3 yea even above the most fine gold 4 128. ע Therefore I have esteemed all thy commandments to be altogether right, and have hated every way of lying.
121. I have done judgment and righteousness. The Prophet implores the help of God against the wicked who troubled him, and he does so in such a manner as at the same time to testify that the harassing treatment he received from them was on his part altogether undeserved. If we would have God to come down to succor us, it becomes us to see to it that we meet him with the testimony of a good conscience. As He everywhere promises his aid to the afflicted who are unrighteously oppressed, it is no superfluous protestation which the Prophet makes, that he had not provoked his enemies, but had restrained himself from all injury and wrong-doing, and had not even attempted to requite evil for evil. In asserting that he had at all times done judgment, he means that whatever rite wicked practiced, he steadfastly persevered in following after integrity, and never turned aside from what was just and right in any of his public or private transactions.
122. Become surety for thy servant for good. This prayer is almost similar to that of the preceding verse; for I prefer translating the Hebrew verb ערוב, arob, by Become surety for, to rendering, as others do, Delight thy servant in good, or Make thy servant to delight in good According to this second version, the words are a prayer that God would rejoice his servant with his benefits. There is a third translation, by which they become a prayer that God would inspire his heart with the love and desire of rectitude; for true perfection consists in our taking pleasure in justice and uprightness. But as from the last clause of the verse it is obvious that David here desires succor against his enemies, the verb Become surety is the more appropriate rendering 5 Lord, as if he had said, since the proud cruelly rush upon me to destroy me, interpose. thyself between us, as if thou weft my surety. The letter ל, lamed, which signifies for, is not indeed prefixed to the noun, but this is no valid objection to our translation, as that letter is often understood. It is a form of expression full of comfort, to represent God as performing the office of a surety in order to effect our deliverance. He is said metaphorically to become surety for us, just as if, on finding us indebted in a large sum of money, he discharged us of the obligation, by paying down the money to our creditor. The prayer is to this effect, That God would not suffer the wicked to exercise, their cruelty against us at their pleasure, but that he would interpose as a defender to save us. By these words the Prophet intimates, that he was in extreme danger, and that he had nothing else left him in which to hope but the help of God.
123. My eyes have failed for thy salvation. 6 In the first; place he testifies, that he had been afflicted with severe troubles, and that not for a short time only, but for a period so protracted as might have exhausted his patience and occasioned despondency. But so far was this from being the effect they produced, that he declares that in all these long and wearisome conflicts his heart had never sunk into despair. We have before explained failing for salvation as denoting that although there was no prospect of an end to his calamities, and although despair presented itself on every side, yet he strove against temptation even to the fainting of his soul. Should we understand the past tense of the verb as put for the present, in which sense it seems to be employed, the Prophet in that case intimates, that his eyes fail him not because they become fatigued, but Because through earnest looking they contract as it were a dimness, and that yet he does not cease to wait continually for the salvation of God. In short, the failing of his eyes indicates perseverance combined with severe and arduous effort, and it is opposed to the momentary ardor of those who immediately faint, if God does not grant their requests. This expression also denotes a painful earnestness, which almost consumes all the senses. As to the term salvation, he does not limit it to one kind of help, but comprehends under it the continual course of God's grace, until he put his believing people in the possession of complete salvation. He expresses the manner in which he waited for salvation, which was by depending upon God's word in which two things are to be attended to, first, that we can only be said to wait for salvation from God, when, confiding in his promises, we actually betake ourselves to him for protection; and secondly, that we then only yield to God the praise of salvation, when we continue to keep our hope firmly fixed on his word. This is the way in which He is to be sought; and although he may conceal from our view the working of his hand, we ought to repose in his bare promises. This is the reason why David calls God's word righteous. He would hereby confirm his faith in the truth of the divine promises for God in promising liberally does not cherish in his people delusive expectations.
124. Deal with thy servant according to thy goodness. The two clauses of this verse must be read correctly; for he does not first separately desire God to deal well with him, and next desire him to be his master and teacher. He rather beseeches him in the exercise of that goodness and mercy, which he is wont to display towards all his people, to instruct him in his law. The object of the Prophet's request then is, that God would teach him in his statutes. But he begins with the divine mercy, employing it as an argument to prevail with God to grant him what he desires. This prayer then must be resolved thus: Lord, deal gently with me, and manifest thy goodness towards me by instructing me in thy commandments. Our whole happiness undoubtedly consists in our having that true wisdom which is to be derived from the word of God; and our only hope of obtaining this wisdom lies in God's being pleased to display his mercy and goodness towards us. The Prophet, therefore, magnifies the greatness and excellence of the benefit of being instructed in the divine law, when he requests that it may be bestowed upon him as a free gift.
125. I am thy servant, give me understanding. Here the prayer of the preceding verse is repeated. The repetition shows how ardently he wished the blessing prayed for, and how earnest and importunate he was in pleading with God for it. By the words he expresses still more plainly in what way it is that God teaches his own people — that he does so by illuminating with sound knowledge their understandings, which otherwise would be blind. It would profit us little to have the divine law sounding in our ears, or to have it exhibited in writing before our eyes, and to have it expounded by the voice of man, did not God correct our slowness of apprehension, and render us docile by the secret influence of his Spirit. We are not to suppose that David advances any meritorious claims before God when he boasts of being his servant. Men, indeed, commonly imagine that when we are previously well prepared, God then adds new grace, which they term subsequent grace. But the Prophet, so far from boasting of his own worth, rather declares how deep the obligations were under which he lay to God. It is not in the power of any man to make himself a servant of the Most High, nor can any man bring anything of his own as a price with which to purchase so great an honor. Of this the Prophet was well aware. He knew that there is not one of the whole human family who is worthy of being enrolled among that order; and therefore he does nothing more than adduce the grace he had obtained, as an argument that God according to his usual way would perfect what he had begun. In a similar manner he speaks in Ps 116:6,
"I am thy servant and the son of thine handmaid:"
in which place it is abundantly manifest that he does not boast of his services, but only declares that he is one of the members of the Church.
126. It is time for thee, O Jehovah! to be doing. It being the object of the Prophet to imprecate upon the impious and wicked the vengeance which they have deserved, he says, that the fit time for executing it had now arrived, inasmuch as they had carried to a great extent their wanton forwardness against God. The general verb doing is more emphatic than if one more specific had been used. The language is as if he had said, that God would seem to delay too long, if he did not now execute the office of a judge. It is the peculiar work of God to restrain the wicked, and even to punish them severely when he finds that their repentance is utterly hopeless. If it is alleged, that this prayer is inconsistent with the law of charity, it may be replied, that David here speaks of reprobates, whose amendment is become desperate. His heart, there is no doubt, was governed by the spirit of wisdom. Besides, it is to be remembered, that he does not complain of his own private wrongs. It is a pure and honest zeal which moves him to desire the destruction of the wicked despisers of God; for he adduces no other reason for the prayer, than that the wicked destroyed God's law. By this he gives evidence, that nothing was dearer to him than the service of God, and that nothing was held by him in higher recommendation than the observance of the law. I have already repeatedly warned you, in other places, that our zeal is forward and disordered whenever its moving principle is a sense of our own personal injuries. It is, therefore, to be carefully noticed, that the Prophet's grief proceeded from no other cause than that he could not endure to see the divine law violated. In short, this is a prayer that God would restore to order the confused and ruinous state of things in the world. It remains for us to learn from David's example, whenever the earth is fraught and defiled with wickedness to such a degree that the fear of him has become almost extinct, to call upon him to show himself the maintainer of his own glory. This doctrine is of use in sustaining our hope and patience whenever God suspends the execution of his judgments longer than we would incline. Previous to his addressing himself to God, the Prophet adopts it as a principle, that, although God may seem for a time to false no notice of what his creatures do, yet he never forgets his office, but delays the execution of his judgments for wise reasons, that at length he may execute them when the seasonable time arrives.
127. And therefore I have loved thy statutes above gold. This verse, I have no doubt, is connected with the preceding; for otherwise the illative particle therefore would be without meaning. Viewing it in this connection, I understand the Psalmist as intimating, that the reason why he esteemed God's law as more valuable than gold and precious stones, was because he had fixed in his mind a thorough persuasion of the truth, that although God may connive for a time at wickedness, the making havoc of all uprightness and equity will not always remain unpunished. Yea, the more he saw the wicked outrageously breaking forth into wickedness, the more was he incited by a holy indignation burning in his heart, to love the law. This is a passage deserving of special attention, for the baneful influence of evil example is well known, every man thinking that he may lawfully do whatever is commonly practiced around him. Whence it comes to pass, that evil company carries us away like a tempest. The more diligently then ought we to meditate on this doctrine, That when the wicked claim to themselves an unbridled liberty, it behoves us to contemplate with the eyes of faith the judgments of God, in order to our being thereby quickened to the observance of the divine law. If attention to this doctrine has been needful from the beginning, at the present day it is necessary to exert ourselves, that we may not be involved in violating the law of God with the wicked conspiracy which almost the whole world have formed to violate it. The more outrageously the wicked vaunt themselves, let our veneration for and our love of the divine law proportionally increase.
128. Therefore I have esteemed all thy commandments to be altogether right 7 This verse, like the preceding, is connected with the 26th, and the connection may be brought out by observing, that the Prophet, waiting patiently for God's judgments, and also earnestly calling for their infliction, had subscribed to the law of God in every particular, and embraced it without a single exception — and moreover, that he hated every false way. Literally, it is all the commandments of all; but the words of all are to be referred to things and not to persons, as if he had said, that he approved of all the laws which God had ordained, whatever they enjoined. 8 A similar form of expression occurs in Eze 44:30, "all oblations of all things" — that is to say, whatever kind of oblations men offer. The Prophet has not laid down this sentiment in such express terms without good reason; for there is nothing to which we are naturally more inclined than to despise or reject whatever in God's law is not agreeable to us. Every man, according as he is tainted with this or that particular vice, would desire their the commandment which forbids it were razed out of the law. But we cannot lawfully make any addition to it, or take away anything from it; and since God has joined his commandments together by a sacred and inviolable bond, to separate any one of them from the rest is altogether unwarrantable. We perceive then how the Prophet, inspired with a holy jealousy for the law, contended against the wicked rebellion of those who despised it. And assuredly, when we see that the ungodly mock God with such effrontery, at one time rising up audaciously against him, trod at another perverting every part of the law, it becomes us to be the more inflamed with zeal, and to be the more courageous in maintaining the truth of God. The extreme impiety of our age especially demands of all the faithful that they should exercise themselves in this holy zeal. Profane men strive to outdo one another in scornfully aspersing the doctrine of salvation, and endeavor to bring God's sacred Word into contempt by their derisive jeers. Others pour forth their blasphemies without intermission. We cannot, therefore, avoid being chargeable with the crime of treacherous indifference, if our hearts are not warmed with zeal, and unless we burn with a holy jealousy. The Prophet not merely says, that he approved of God's law wholly and without exception, but he adds, that he hated every way of lying, or every false way. And, undoubtedly, no one subscribes in good earnest to the law of God, but he who rejects all the slanders by which the wicked taint or obscure the purity of sound doctrine. By way of lying, the Prophet doubtless means whatever is opposed to the purity of the law, intimating that he detested all corruption's which are contrary to the Word of God.
129. פ Thy testimonies are marvelous; therefore my soul hath kept them. 130. פ The entrance of thy words is light, which giveth understanding to the little ones. 131. פ I opened my mouth and panted, because I loved thy commandments. 132. פ Look upon me, and be merciful to me, according to thy judgment towards them that love thy name. 133. פ Direct my steps according to thy word, and let no iniquity have 9 dominion in me. 134. פ Deliver me from the oppression of men; and I will keep thy precepts. 135. פ Make thy face to shine upon thy servant; and teach me thy statutes. 136. פ Rivers of waters run from my eyes, because they have not kept thy law.
129. Thy testimonies are marvelous. I have given this translation to avoid an ambiguous form of expression. The Prophet does not. simply mean, that the doctrine of the law is wonderful, but that it contains high and hidden mysteries. Accordingly he declares, that the sublime and admirable wisdom which he found comprehended in the divine law led him to regard it with reverence. This is to be carefully marked, for the law of God is proudly despised by the great majority of mankind, when they do not duly taste its doctrine, nor acknowledge that God speaks from his throne in heaven, that, the pride of the flesh being abased, he may raise us upward by the apprehension of faith. We also gather from this passage, that it is impossible for any man to keep the law of God from the heart, unless he contemplate it with feelings of reverence: for reverence is the beginning of pure and right subjection. Accordingly, I have said that many despise God's Word, because they think it inferior to the acuteness of their own understandings. Yea, many are led to break forth more audaciously into this heaven-daring contempt, from the vanity of showing their own ingenuity. But, although worldly men may flatter themselves in that proud disdain of the divine law, yet the commendation which the Prophet pronounces upon it still holds true, that it comprehends mysteries which far transcend all the conceptions of the human mind.
130. The entrance of thy word is light. The amount is, that the light of the truth revealed in God's word, is so distinct that the very first sight of it illuminates the mind. The word פתח pethach, properly signifies an opening, 10 but metaphorically it is taken for a gate. Accordingly the old translator has rendered it beginning, which is not improper, provided it is understood of the rudiments or first elements of the divine law. It is as if the Prophet had — "Not only do those who have attained an accurate acquaintance with the whole law, and who have made the study of it the business of their lives, discern there a clear light, but also those who have studied it even very imperfectly, and who have only, so to speak, entered the porch." Now we must reason from the less to the greater. If tyroes and novices begin to be enlightened at their first entrance, what will be the case when a man is admitted to a full and perfect knowledge?
In the second clause the Prophet unfolds his meaning more fully. By little ones he denotes such as neither excel in ingenuity nor are endued with wisdom, but rather are unskilled in letters, and unrefined by education. Of such he affirms that, as soon as they have learned the first principles of the law of God, they will be endued with understanding. It ought to have a most powerful influence in exciting in us an earnest desire to become acquainted with the law of God, when we are told that even those who, in the estimation of the world, are fools, and contemptible simpletons, provided they apply their minds to this subject, acquire from it wisdom sufficient to lead them to eternal salvation. Although it is not given to all men to attain to the highest degree in this wisdom, yet it is common to all the godly to profit so far as to know the certain and unerring rule by which to regulate their life. Thus no man who surrenders himself to the teaching of God, will loose his labor in his school, for from his first entrance he will reap inestimable fruit. Meanwhile we are warned, that all who follow their own understanding, wander in darkness. By affirming that the little ones are enlightened, David intimates, that it is only when men, divested of all self confidence, submit themselves with humble and docile minds to God, that they are in a proper state for becoming proficient scholars in the study of the divine law. Let the Papists mock, as they are accustomed to do, because we would have the Scriptures to be read by all men without exception; yet it is no falsehood which God utters by the mouth of David, when he affirms that the light of his truth is exhibited to fools. God will not, therefore, disappoint the desire of such as acknowledge their own ignorance, and submit themselves humbly to his teaching.
131. I opened my mouth and panted. 11 By these words the Psalmist would have us to understand that he was inflamed with such love to and longing for the divine law, that lie was unceasingly sighing after it. In comparing himself to such as are hungry, or to such as burn with parching thirst, he has used a very appropriate metaphor. As such persons indicate the vehemence of their desire by opening the mouth, and by distressful panting, as if they would suck up the whole air, even so the Prophet affirms that he himself was oppressed with continual uneasiness. The opening of the mouth, then, and the drawing of breath, are. set in opposition to a cold assent to the word of God. Here the Holy Spirit teaches with what earnestness of soul the knowledge of divine truth is to be sought. Whence it follows, that such as make little or no proficiency in God's law, are punished by their own indolence or carelessness. When David affirms that he panted continually, he points out not only his ardor but also his constancy.
132. Look upon me, and be merciful to me. In this verse he beseeches God to have a regard to him: as he is accustomed always to look to those who are his people. The Hebrew word משפט mishpat, translated judgment, signifies in this passage, as in many others, a common rule, or ordinary usage. 12 He next adds the purpose for which he desires that God would look upon him, namely, that he may be relieved from his miseries. This, then, is the prayer of an afflicted man, who, when apparently destitute of all help, and unable to come to any other conclusion than that he is neglected and forsaken of God, yet reflects with himself, that, for God to forsake him, was foreign to his nature and to his usual manner of procedure. It is as if he had said — Although I can perceive no token of thy favor, yea, although my condition is so wretched and desperate, that, judging according to sense and reason, I deem that thou hast turned the back: upon me; yet, as from the beginning of the world to the present day, thou hast testified, by numberless proofs, that thou art merciful to thy servants, I beseech time that, acting according to this rule, thou wouldst now exercise the like loving-kindness towards me. It is to be particularly noticed, lest those whom God does not immediately answer may become discouraged, that the Prophet had been long oppressed by miseries, without any prospect of relief. Yet it is at the same time to be observed, that the Prophets sole ground of confidence in asking this from God is his free goodness. Whence we gather that, although he was a man of eminent sanctity, yet the undeserved grace of God was his only refuge. With respect to the word judgment, let us learn from the Prophet's example to acquaint ourselves with the nature of God, from the various experiences we have had of it that we may have certain evidence that he is merciful to us. And, in truth, were not his grace known to us from the daily experience we have of it, which of us would dare to approach him? But if our eyes are not blind, we must perceive the very clear testimonies by which he fortifies our faith, so that we need not doubt that all the godly are the objects of his regard; only we must endeavor to be among the number of those who love his name. By this title is meant genuine believers; for those who only slavishly fear God are not worthy of being reckoned among his servants. He requires a voluntary obedience from us, so that nothing may be more delightful to us than to follow whithersoever he calls us. It is, however, at the same time to be observed, that this love proceeds from faith; yea, the Prophet here commends the grand effect of faith, by separating the godly, who lean upon the grace of God, from worldly men, who, having given their hearts to the enticements of the world, never lift up their minds towards heaven.
133. Direct my steps according to thy word. By these words he shows, as he has often done before in other places, that the only rule of living well is for men to regulate themselves wholly by the law of God. We have already repeatedly seen in this Psalm, that so long as men allow there-selves to wander after their own inventions, God rejects whatever they do, however laborious the efforts they may put forth. But as the Prophet declares that men's lives are then only framed aright when they yield themselves wholly to the obeying of God, so, on the other hand, he confesses that to do this is not within their own will or power. God's law, it is evident, will not make us better by merely prescribing to us what is right. Hence the outward preaching of it is compared to a dead letter. David, then, well instructed in the law, prays for an obedient heart being given him, that he may walk in the way set before him. Here two points are particularly deserving of our notice — first, that God deals bountifully with men, when he invites them to himself by his word and doctrine; and, secondly, that still all this is lifeless and unprofitable, until he govern by his Spirit those whom he has already taught by his word. As the Psalmist desires not simply to have his steps directed, but to have them directed to God's word, we may learn that he did not hunt after secret revelations, and set the word at nought, as many fanatics do, but connected the external doctrine with the inward grace of the Holy Spirit; and herein consists the completeness of the faithful, in that God engraves on their hearts what he shows by his word to be right. Nothing, therefore, is more foolish than the fancy of those who say, that in enjoining upon men what lie would have them to do, God estimates the strength which they have to perform it. In vain does divine truth sound in our ears, if the Spirit of God does not effectually pierce into our hearts. The Prophet confesses that it is to no purpose for him to read or hear the law of God, unless his life is regulated by the secret influence of the Holy Spirit, that he may thus be enabled to walk in that righteousness which the law enjoins. In the second clause he reminds us how necessary it is for us to be continually presenting this prayer at the throne of grace, acknowledging that he is the bond-slave of sin until God stretch forth his hand to deliver him. direct me, says he, that iniquity may not have dominion in me. 13 So long, then, as we are left to ourselves, Satan exercises', over us his despotic sway uncontrolled, so that we have not power to rid ourselves of iniquity. The freedom of the godly consists solely in this — that they are governed by the Spirit of God, and thus preserved from succumbing to iniquity, although harassed with hard and painful conflicts.
134. Deliver me from the oppression of men. When recounting what had befallen himself, the Prophet shows, by his own example, that all the godly are exposed to rapine and oppression, and that, like sheep in the mouths of wolves, they will be inevitably destroyed unless God defend them. As very few are governed by the Spirit of God, it is no wonder if all love of equity is banished from the world, and if all men are found everywhere rushing into all kinds of wickedness, some impelled by cruelty, 14 and others devoted to fraud and deceit. When, therefore, the Prophet saw that he was overwhelmed on all sides with injuries, he betook himself to God as his deliverer. By the word deliver he intimates, that unless he is preserved in a wonderful manner, it is all over with him. In the second clause, he engages that he will not prove ungrateful for his deliverance: And I will keep thy precepts Nothing more effectually strengthens us, in an earnest desire and endeavor to follow after integrity and righteousness, than when we find by experience, that God's defense is of more value to us than all the unlawful helps to which worldly men unusually have recourse. We are taught from this passage, that when engaged in contest with the wicked, we ought not to suffer our minds to be actuated by malice, but that, however violently and unjustly they may assault us, we should rest; contented with the delivers. nee which God bestows, and with that alone; and again, that every instance in which we experience the grace of God in delivering us, should be a spur to incite us to follow after uprightness. He delivers us for no other end, but that the fruits of our deliverance may be manifested in our life; and we are too perverse if that experience is not sufficient to convince us, that all who persevere in the unfeigned fear of God, will always abide in safety by his aid, although the whole world may be against them.
135. Make thy face to shine upon thy servant. There is here the repetition of a prayer which we have several times met with before in this Psalm. The Prophet intimates, that he regarded nothing as of more importance than rightly to understand the divine law. When he beseeches God to make his face to shine upon his servant, he, in the first place, seeks to win the fatherly favor of God — for nothing is to be hoped for from Him unless we have an interest in his favor — but he at the same time, shows the greatness of the blessing. There is no testimony of the love of God, as if he had said, which I am more desirous to obtain than to be enabled to make progress in his law. Whence we gather, as I have lately observed, that he preferred divine truth to all the possessions of the world. Would to God that this affection were vigorous in our hearts! But that which the Prophet extols so highly, is neglected by the great proportion of mankind. If individuals are to be found stimulated by this desire, we see them presently falling back to the Measurements of the world, so that there are very few, indeed, who renouncing all other desires, seek earnestly with David to become acquainted with the doctrine of the law. Besides, as God vouchsafes this privilege only to those whom he has embraced with his fatherly love, it is proper for us to begin with this prayer, That he would make his face to shine upon us. This form of expression, however, conveys something more — it implies, that it is only when God illumines the minds of his believing people with the true knowledge of the law, that he delights them with the beams of his favor. It often happens that, even in regard to them, God's countenance is overcast with clouds in this respect, namely, when he deprives them of tasting the sweetness of his word.
136. Rivers of waters run from my eyes. 15 Here David affirms that he was inflamed with no ordinary zeal for the glory of God, inasmuch as he dissolved wholly into tears on account of the contempt put upon the divine law. He speaks hyperbolically; but still he truly and plainly expresses the disposition of mind with which he was endued; and it corresponds with what he says in altogether place, "The zeal of thine house hath eaten me up." (Ps 69:9.) Wherever the Spirit of God reigns, he excites this ardent zeal, which burns the hearts of the godly when they see the commandment of the Most High God accounted as a thing of nought. It is not enough that each of us endeavor to please God; we must also desire that his law may be held in estimation by all men. In this way holy Lot, as the Apostle Peter testifies, vexed his soul when he beheld Sodom a sink of all kinds of wickedness. (2Pe 2:8.) If, in former times, the ungodliness of the world extorted from the children of God such bitter grief, so great is the corruption into which we at this day are fallen, that those who can look upon the present state of things unconcerned and without tears, are thrice, yea four times, insensible. How great in our day is the frenzy of the world in despising God and neglecting his doctrine? A few, no doubt, are to be found who with the mouth profess their willingness to receive it, but scarcely one in ten proves the sincerity of his profession by his life. Meanwhile countless multitudes are hurried away to the impostures of Satan and to the Pope; others are as thoughtless and indifferent about their salvation as the lower animals; 16 and many Epicureans openly mock at all religion. If there is, then, the smallest portion of piety remaining in us, full rivers of tears, and not merely small drops, will flow from our eyes. But if we would give evidence of pure and uncorrupted zeal, let our grief begin at ourselves — at our seeing that we are yet far from having attained to a perfect observance of the law; yea, that the depraved lusts of our carnal nature are often rising up against the righteousness of God.
137. ץ O Jehovah! thou art righteous, and thy judgments are right. 138. ץThou hast commanded righteousness in thy testimonies, and truth greatly. 139. ץMy zeal hath consumed me, because my adversaries have forgotten thy words. 140. ץ Thy word is exceedingly refined, and thy servant hath loved it. 141. ץI am insignificant and despised; I have not forgotten thy commandments. 142.ץ Thy righteousness is an everlasting righteousness; and the law is truth. 143.ץ Trouble and anguish have come upon me; but thy commandments are my delight. 144. ץThe righteousness of thy testimonies endereth for ever; give me understanding and I shall live.
137. O Jehovah! thou art righteous. The Prophet yields to God the praise of righteousness, and also acknowledges that it is to be found in his law. Some understand judgments as referring to those infliction's by which God chastises the sins of men; but this does not seem so fitly to agree with the scope of the passage. Besides, as the adjective ישר, yashar, translated right, is put in the singular number with the word judgments, the sentence should be explained thus that there is not any one of the judgments of God which is not right. Should we be inclined to take ישר as a substantive, the sense will be almost the same. All men indeed grant that God is righteous; but the Prophet has expressed more than the common sort of men, yea than the whole world, perceive in reference to this subject; for in designating God righteous, he means, that as soon as we depart from Him, we will not find a particle of righteousness anywhere else. When he adds that the evidence and testimony of this righteousness are to be seen in the law, he teaches us that God is robbed of his praise, if we do not subscribe to all his commandments. To the same purpose is the following verse, which declares that God has taught in his law full and perfect righteousness and truth. The adverb, מאד, meod, which signifies greatly, is with more propriety connected with the nouns than with the verb commanded; inasmuch as it was God's design to exhibit in the law a perfect rule of righteousness. The doctrine of the law is honored with these encomiums, that all of us may learn to derive wisdom from it, and that no man may devise for himself any other standard of rectitude or righteousness than that which is exhibited in the law; a very necessary lesson, since every man would willingly frame for himself a new pattern or standard of righteousness.
139. My zeal hath consumed me. 17 The Psalmist speaks of his persecutors, by whom it is certain he had been subjected to much trouble. But although they were virulent and cruel towards him, he avows that it was not so much his own private wrongs which offended him as the violation of God's law; yea rather, that he was so consumed with grief on that account as not to be affected at all with his own individual troubles. This is an example from which much profit may be derived. We are too tender and delicate in bearing wrongs; and hence it is that if we are but touched with a finger, we are instantly inflamed with anger, whilst at the same time we are but coldly affected at the most grievous offenses committed against God. But if we are animated with the zeal that inspired the Prophet it will carry us away to another kind of sorrow, which will take entire possession of our souls.
140. Thy word is exceedingly refined. In this verse he intimates that the cause of his zeal was the love which he bore to heavenly doctrine. For to be displeased with or severely to condemn the contempt of divine truth, unless we are bound to it by the cords of love, is pure hypocrisy. And he affirms that his love to God's word was not a rash, or a blind and inconsiderate affection, but that he loved it, because like gold or silver which has been refined, it was pure and free from all dregs and dross. This is the idea contained in the metaphorical term צרופה, tseruphah, translated refined; 18 and though it seems to be commonplace, yet, vindicating God's word from all perverse and malicious judgments, it expresses graphically the true obedience of faith. How few are there who are not guilty, either by their distrust, or waywardness, or pride, or voluptuousness, of casting upon God's word some spot or stain! The flesh then being so rebellious, it is no small commendation of revealed truth, when it is compared to gold well refined, so that it shines pure from all defilement. Farther, it serves not a little to show the truth of this testimony, that the Prophet confirms it by his own experience. The more effectually to repress the foolish rashness with which we are chargeable whenever we imagine that there is any fault in God's word, he declares that in commending it he gives utterance to the unfeigned feeling of his heart, having experienced a blissful pleasure in that purity of which he speaks.
141. I am, insignificant and despised. The meaning is, that although he was tried with poverty and many other calamities, he steadily persevered in the exercise of true godliness, and in the observance of the law. On that account, as he states, he was despised by wicked men. Every man gives praise to God just in proportion as he is gorged with his benefits; and very few will be found applying their minds to the service of God, unless they have all their wishes gratified. Hence it comes to pass that hypocrites, as long as they are pampered to the full, accumulate riches and increase in power, are very lavish in praising God. But let them be treated in some degree roughly, and immediately the blessed name of God is heard of no more. Since then men are ordinarily mercenary in serving God, let us learn from the Prophet's example that true godliness is disinterested, so that when under its influence we cease not to praise God, although he may afflict us with adversity and make us despised in the eyes of the world. These upbraiding words of Christ in Joh 6:26, ought, no doubt, to be carefully attended to,
"Ye seek me, not because ye saw the miracles, but because ye did eat of the loaves, and were filled." (Joh 6:26)
The persons then who serve God ingenuously and sincerely, are such as continue steadfast. in his fear, although their condition in this world may be mean and despised; in short, they are such as seek not their reward on earth, but through heat and cold, poverty and danger, slanders and mockeries, persevere with unwearied steps in the course of their warfare.
142. Thy righteousness is an everlasting righteousness. Here the law of God is honored by the additional encomium, that it is everlasting righteousness and truth; as if it had been said, that all other rules of life, with whatever attractions they may appear to be recommended, are but a shadow, which quickly vanishes away. The Psalmist, no doubt, indirectly contrasts the doctrine of the law with all the human precepts which were ever delivered, that he may bring all the faithful in subjection to it, since it is the school of perfect wisdom. There may be more of plausibility in the refined and subtle disquisition's of men; but there is in them nothing firm or solid at bottom, as there is in God's law. This firmness of the divine law he proves in the following verse from one instance — the continual comfort he found in it when grievously harassed with temptations. And the true test of the profit we have reaped from it is, when we oppose to all the distresses of whatever kind which may straiten us, the consolation derived from the word of God, that thereby all sadness may be effaced from our minds. David here expresses something more than he did in the preceding verse; for there he only said that he reverently served God, although from his rough and hard treatment he might seem to lose his labor; but now when distressed and tormented, he affirms that he finds in the law of God the most soothing delight, which mitigates all grief's, and not only tempers their bitterness, but also seasons them with a certain sweetness. And assuredly when this taste does not exist to afford us delight, nothing is more natural than for us to be swallowed up of sorrow. Nor ought we to omit noticing the form of expression which the Prophet employs, by which he teaches, that although lie was besieged and shut up on all sides, he found a remedy sufficiently powerful in improving the consolation offered him by the word of God. As this could not be true of the bare commandments, which so far from remedying our distresses, rather fill us with anxiety, there is no doubt that under the word commandments there is comprehended by the figure synecdoche, the whole doctrine of the law, in which God not only requires what is right, but in which also calling his elect ones to the hope of eternal salvation, he opens the gate of perfect happiness. Yea, under the term law are comprehended both free adoption, and also the promises which flow from it.
144. The righteousness of thy testimonies endureth forever. The Psalmist repeats what lie had already before stated, that there is a great dissimilarity between the righteousness of God's testimonies and man's inventions; the splendor of the last quickly vanishing away, whereas the other continues steadfast for ever. He repeats this twice; for although the world is forced to attribute the praise of righteousness to the law of God, yet the majority of mankind are carried away after their own speculations, so that there is nothing more difficult than to hold us fast in our obedience to God. David's drift is to show that everlasting righteousness is not comprehended elsewhere than in God's law, and that it is in vain to seek for it anywhere else; and there is accordingly here laid down a clearer definition of righteousness, which is, that righteousness consists in our keeping ourselves within the bounds of the law. As to the last clause of the verse, Give me understanding and I shall live, I read it in connection with the preceding clause; for although David desires to have his mind enlightened by God, yet he does not conceive of any other way by which he was to obtain an enlightened understanding than by his profiting aright in the study of the law. Farther, he here teaches, that men cannot, properly speaking, be said to live when they are destitute of the light of heavenly wisdom; and as the end for which men are created is not that, like swine or asses, they may stuff their bellies, but that they may exercise themselves in the knowledge and service of God, when they turn away from such employment, their life is worse than a thousand deaths. David therefore protests that for him to live was not merely to be fed with meat and drink, and to enjoy earthly comforts, but to aspire after a better life, which he could not do save under the guidance of faith. This is a very necessary warning; for although it is universally acknowledged that man is born with this distinction, that he excels the lower animals in intelligence, yet the great bulk of mankind, as if with deliberate purpose: stifle whatever light God pours into their understandings. I indeed admit that all men desire to be sharp-witted; but how few aspire to heaven, and consider that the fear of,God is the beginning of wisdom. Since then meditation upon the celestial life is buried by earthly cares, men do nothing else than plunge into the grave, so that while living to the world, they die to God. Under the term life, however, as I have elsewhere said, the Prophet denotes the utmost he could wish. Lord, as if he had said, although I am already dead, yet if thou art pleased to illumine my mind with the knowledge of heavenly truth, this grace alone will be sufficient to revive me.
145. ק I have cried with my whole heart; answer me, O Jehovah! and I will keep thy statutes. 146. ק I have called upon thee; save me, and I will keep thy testimonies. 147. ק I have prevented the twilight, 19 and have cried: I have looked up to thy word. 148. ק My eyes have prevented the night-watches, to meditate upon thy word. 149. ק Hear my yoke, O Jehovah! According to thy mercy, quicken me according to thy judgment. 150. ק The pursuers of malice have drawn near; they have departed from thy law. 151. ק Thou, O Jehovah! art near; and all thy commandments are truth. 152. ק I have known from thy testimonies from the beginning that thou hast established them for ever.
145 I have cried with my whole heart. This verse may be so read and connected as that in the end of it the Psalmist may show what he desired in crying; 20 and thus the meaning would be, that as he was inflamed with an intense desire to keep the law, he continually made supplication to God on that subject. But the subsequent verse compels us to take a different view, for the same thing is, no doubt, there again repeated. The Prophet then requests that God would hear him; and in token of his gratitude he promises to keep God's commandments. He simply uses the indefinite term cry; and thus he does not express what the prayers were which he offered up to God, but only shows, that while the children of this world are distracted by a multiplicity of objects, he directed all the affections of his heart exclusively to God, because he depended solely on him. As the world is compelled to acknowledge that God is the author of all good things, many formal prayers proceed from that principle. It was the consideration of this which led David to affirm that he prayed with his whole heart. When he shall have obtained his requests, he proposes to himself the glory of God as his end, resolving to devote himself with so much the more ardent affection to the work of serving him. Although God declares that he is served aright by the sacrifice of praise, yet David, to distinguish himself from hypocrites who profane the name of God by their cold and feigned praises, with good reason declares that he will give thanks by his life and works.
In the following verse he makes no new statement; but he speaks more expressly. In the first place, he says that he cried to God; and next he adds, that he commended his welfare to Him by prayer; thereby intimating that whether he was in safety, or whether imminent danger threatened him with death, he uniformly reposed upon God, being fully persuaded that the only way in which he could continue safe was by having him for the guardian and protector of his welfare.
147. I have prevented the twilight. The Hebrew noun נשף, nesheph, is in this place improperly translated by crepusculum, twilight; for it rather signifies the dawn of morning. But as the Latin's derive the word crepusculum, from creperus, which signifies doubtful or uncertain, so that it may signify the doubtful and intermediate time between light and darkness, I have not been particularly nice in the selection of the term only let my readers understand that the evening twilight commencing with sunset is not here denoted, but the imperfect light which precedes the rising of the sun. David then expresses the most eager haste when he says, that he prevented the dawn of the morning by his prayers. The verb cry always conveys the idea of earnestness; referring, as it does, not so much to the loudness of the voice as to the vehemency and ardor of the mind. In mentioning his haste, his object is the better to set forth his perseverance; for he tells us, that although he betook himself to prayer with such promptitude, yet he did not immediately become weary of that exercise, like the unbelieving, who, if God does not suddenly grant them their requests, murmur and complain against him. Thus, in conjoining patience of hope with earnestness of desire, he shows what is the true manner of praying; even as Paul, in Php 4:6, when he exhorts us to
"let our requests be made known unto God with thanksgiving," (Php 4:6)
admonishes us, while engaged in the exercise of prayer, to bridle our turbulent affections, because one of the ends of prayer is to nourish our hope. Nor is the mention made of the word in the close of the verse superfluous; for it is only by having the Word of God continually before our eyes, that we can bridle the wanton impetuosity of our corrupt nature.
148. My eyes have prevented the night watchers. 21 The Psalmist here intimates, that he was more sedulously intent on meditating upon the law of God than watchmen of the night were to keep watch. Others are of opinion, that the verb שוח, suach, is put for to discourse. If this opinion is admitted, the sense will be, that the Prophet, not from ostentation, but for the welfare of his brethren, was so desirous of communicating instruction, that he gave himself no rest. The word meditate is, however, more appropriate in this place; for the night is an unseasonable time for discoursing upon the law of God; but at that season, when alone, he silently recalled to his memory what he had previously learned, so that he passed no part of the night without meditating upon the law.
149. Hear my voice, O Jehovah! according to thy mercy. In the first place he declares, that the goodness of God was the only ground of his hope of being heard by him. Whatever blessings the saints may plead for in prayer, their opening argument must be the free and unmerited grace of God. Nor is the term judgments 22 in the second clause to be taken in a different sense. As God has revealed his goodness in his word, his word is the source from which we must derive our assurance of his goodness. The Prophet, then, sensible that he had need of the divine mercy, betook himself directly to the word, in which God, sweetly alluring men to himself, promises that his grace will be ready and open for all. That each, therefore, may be confidently persuaded that God will be merciful to him in particular, let him learn from the example of the Prophet to entreat God to show himself such as he has promised to be. Some expound the word judgments by manner or custom; 23 because, God's usual way is to deal graciously with all his people. I would not altogether reject this exposition; but I think it is harsh and foreign to the scope of the text, while the meaning which I have adduced comes out very naturally. Moreover, he desires to be quickened, to testify that even in the, midst of life he is dead, except in so far as he is sustained by the power of God. And assuredly, all who are duly acquainted with their own infirmity, esteeming their life as nothing, will crave to be quickened every moment. It is also to be added, that God often so exercised his servant, that with good reason he might send up his prayers, as it were, out of the sepulcher, to be restored from death to life.
150. The pursuers of malice have drawn near. As the Hebrew word רודפי rodphee, translated the pursuers of, is put in the construct. state, that is to say, as it is so related to the word זמה, zimmah, rendered wickedness, that in Latin the latter would be put in the genitive ease, I expound the clause as denoting that they draw near to do mischief. I wonder what could move interpreters to translate — The pursuers have approached, or drawn near to wickedness; which the idiom of the language will not admit, to say nothing of the fact that זמה, zimmah, signifies. rather perversity or malice, than wickedness. David therefore says, that those who are vehemently bent on malice are pursuing him close behind, and that they rush upon him with such violence in order to do him mischief, as plainly to indicate that they are far off from God's law, since they east far from them all regard to uprightness and equity. It was a most wretched condition for him to be in, to behold his enemies, who had shaken off all fear of God and reverence for his law, ready with uplifted hand to smite him to death, had not God been near to defend him, as he adds in the subsequent verse —
151. Thou, O Jehovah! art near. He encourages himself from the consolatory consideration, that God, when he sees his own people sore pressed, comes forward. seasonably to afford them succor; even as Paul on this subject says,
"Be not over-careful, the Lord is at hand, let your moderation be known to all men "
(Php 4:5)
The concluding sentence of the verse is to this effect, That God never forsakes nor disappoints his people in their necessity, because he is true to his promises; and in them he assures us, that the welfare of his people will always be the object of his care. That therefore we may be fully persuaded that the hand of God is always ready to repulse the assaults of our enemies, let us retain a settled belief of the truth, that he does not in vain promise in his word to be the guardian of our welfare.
152. I have known from thy testimonies 24 from the beginning. Others here translate, I have known long ago of thy testimonies. 25 This translation I would not directly reject; but I am more inclined to retain the sense which I have given, namely, That the Prophet not only knew the everlasting steadfastness which characterizes the testimonies of God; but that he had also derived this knowledge from the testimonies themselves. When the Hebrews would express the meaning conveyed by the Latin preposition de, they frequently use the particle מן, or the letter ב, beth. He therefore says, that he had learned from God's testimonies, or had been taught by them, that they are established for ever 26 This indeed is the chief point of faith, That the word of God is not only distinguished for fidelity and steadfastness for a time, but that it continues unchangeable for ever. Were it otherwise, it could not include within it the hope of eternal salvation. That the assurance of this immutabiliy of God's word may be rooted in our minds, the inward revelation of the Holy Spirit is indeed necessary; for until God seal within us the certainty of his word, our belief of its certainty will be continually wavering. Yet the Prophet, not without cause, affirms, that he learned this truth from the word; for when God shines into us by his Spirit, he at the same time causes that sacred truth which endures for ever to shine forth in the mirror of his word.
153. ר Behold my affliction, and rescue me: for I have not forgotten thy law. 154. ר Debate my cause, and redeem me: quicken thy according to thy word. 155. ר Safety is far from the wicked; because they have not sought thy statutes. 156. ר O Jehovah! Thy tender mercies are many: quicken me according to thy judgments. 157. ר My persecutors and oppressors are many: 27 I have not swerved from thy testimonies. 158. ר I saw the perfidious, and chid them; because they have not kept thy word. 159. ר Behold O Jehovah! how have loved thy commandments: quicken me according to thy loving kindness. 160. ר The beginning [literally, the head 28 ] of thy word is truth; and all the judgment of thy righteousness is everlasting.
153. Behold my affliction and rescue me. The Psalmist teaches by his own example that those who are devoted to the service and fear of God, must not be discouraged though they are not rewarded for it in this world. Their condition upon earth is one of warfare, and therefore they should not be dismayed by diversity, but rather rest satisfied with the consolatory consideration, that the gate of prayer is open to them. Yet the Prophet does not boast of his, endeavors to keep the law, as if he would have God to pay him wages for his service, but only to show that he was one of God's servants, just as he has spoken of his hope that he was so in other places. This reason, for I have not forgotten thy law, on account of which he beseeches God to consider his affliction and to rescue him, is peculiarly forcible in the present case; for it is an evidence of no ordinary courage when, instead of being led away from the fear of God by adversity, we wrestle against temptations and seek him even when he seems purposely to drive us away from him.
154. Debate thy cause, and redeem me. In this verse David specifics the kind of his affliction, which was the wrongful and harassing treatment which he met with at the hands of evil and unprincipled men. The reading literally is, Plead my cause, which is the same thing as to undertake a cause, or to take the charge of defending one in judgment, or to maintain the right of the oppressed. In the first place the Prophet in invoking God to defend his cause, shows that he is wrongfully oppressed, either by violence, calumnies, or crafty policies; and in seeking to be redeemed, he intimates that he was unable to make any resistance, or that he was so entangled in their snares, as to have no remaining hope except in the deliverance of God. In the second clause the letter ל, lamed, seems to be taken for the letter כ, caph, the mark of similitude, 29 as would appear from his having used a little before (Ps 119:149) a similar form of prayer. Again, as David here complains that he is held as it were in fetters by his enemies, unless he is delivered by the hand of his Redeemer, he with good reason beseeches God to restore him to life; for he who is rims abased is like a person dead. It is also aptly added according to thy word; for it is from the promises which God makes in his word of becoming our deliverer that the hope of life shines upon us. Whence the Prophet, when earnestly desiring to be brought from darkness to light, sustains and encourages himself by the word. If a different sense is preferred, then David is not to be understood as simply asking that life may be given him, but as praying for spiritual life, that he may be encouraged to exercise faith, to cultivate the fear of God, and to cherish the desire of living a holy life.
155 Safety is far from the wicked. Fully persuaded that the world is governed by the secret providence of God, who is a just judge, the Prophet draws from that source the doctrine, That the wicked are far removed from safety, and safety from them. Hence proceeds the confidence of prayer; for as God is turned away from the despisers of his word, so he is ready to succor his servants. It is to be noticed, that when the Prophet saw that his enemies were elated by their prosperity, he on the contrary lifted up his heart by faith that thus he might come to the settled persuasion that all their delights were cursed and tended to destruction. Whenever then the wicked prosper in the world according to their wishes, so that being pampered to the full they exult in their own fatness, let us learn, in order to defend ourselves, to lay hold upon this buckler which the Holy Spirit is holding out to us, namely, that they shall at length miserably perish, because they seek not the commandments of God. From this we draw a contrary doctrine, That although genuine believers, whilst they walk sincerely in the fear of God may be as sheep appointed to the slaughter, yet their salvation, which is under the special care and protection of God's secret providence, is just at hand. In this sense the Prophet adds in the following verse,
156. O Jehovah,! thy tender mercies are many; as if he had said that no offenders are safe but those who betake themselves to the divine mercy. Farther, to encourage himself to approach God with the greater confidence, he not only says that God is merciful, but he mightily magnifies and extols his compassion's. From this we gather that he was so contented with them, as not to seek any aid from his own merits. It is however at the same time to be noted, that the Prophet was far from being lightly troubled with many temptations, seeing he was forced to oppose to them this vast abundance of mercy. It makes little difference whether we read great or many The prayer which follows, Quicken me according to thy judgments, I explain as referring to the promises. The original word for judgment is by some translated manner or custom; but I have already shown above that such a translation is less suitable than the other. The Prophet then again confirms the truth, That life cannot be hoped for or asked from God, unless hope is produced by his word; and he often repeats this truth, because it is one of which we are marvelously forgetful. But that we may boldly appropriate to ourselves all the grace which God promises to his servants, let the doctrine of the great and manifold tender mercies of God be ever present to our thoughts. If we imagine that God makes his promises because he is bound to do it, or because we have deserved it, doubting or mistrust will steal upon our minds, which will shut the gate against our prayers. But if we are thoroughly persuaded that the sole cause by which God is moved to promise us salvation is the mercy inherent in his own nature, we will approach him without hesitation or doubt, because he has bound himself to us of his own accord.
157. My persecutors and oppressors are many. The Psalmist here as in other places testifies, that although lie had been provoked by many injuries, yet he had not departed from the right way; which, as I have elsewhere observed, was an evidence of great and singular constancy. It is an easy matter to act well when we are among the good; but if wicked men afflict us, if one man openly assault us by force, if another rob us of our property, if a third circumvent us by wiles, and a fourth attack us by calumnies, it is difficult for us to persevere in our integrity, and we rather begin to howl among the wolves. Besides, the license which is allowed them of doing what they please without the fear of being punished, is a powerful engine for shaking our faith, because, when God thus winks at the wicked, he seems to abandon us for a prey. The Prophet therefore, by God's testimonies, means not only the rule of holy and righteous living, but also the promises. Lord, as if he had said, I have not turned away from the path of integrity, although the conduct of the wicked has presented me with a temptation to do so; nor have I shaken off nay confidence in thy grace, but have waited patiently for thy succor. Both these are necessary. For although he who has suffered wrongs may contend against the malice of his enemies by his well — doing, and may refrain from every act of retaliation, yet, provided he does not depend wholly upon God,. this uprightness will not be sufficient to save him. Not that any man behaves himself in a manner so moderate, except he who leans upon God and waits upon him as his deliverer; but granting that such could be the ease, there would not be sufficient power in this half virtue to save him. The salvation of God is reserved for the faithful who ask it in the exercise of lively faith. And whoever, persuaded that God will be his deliverer, pillars and supports his mind on the divine promises, will endeavor also to overcome evil with good.
158. I saw the perfidious and child them. In this verse the Psalmist proceeds yet farther, declaring that he was inflamed with a holy zeal when he saw the law of God despised by the wicked. Expositors are not however agreed as to one word in the text, namely the verb אתקוטטה, ethkotatah, which we have rendered chid, some deriving it from קוט, kut, which often signifies to debate or contend with, it being in the conjugation hithpael, while others derive it from קטט karat, which signifies to kill or to destroy. I adopt the former interpretation, because it is more generally received among the learned, and is most appropriate. The Prophet then teaches that he was inflamed with such zeal for the law of God that he could no longer endure the impious mockery directed against it. The verb debate may however be understood as well of the vexation or anger which he felt in himself, as of the rebuke which he openly administered to the despisers of God; and therefore some translate it, I shuddered, or I was grieved 30 Nor assuredly will any person enter into debate with others for maintaining the glory of God, but he who is first chafed within himself, and has been grieved at heart; even as on the other hand, after this holy indignation there almost always follows transitive action; that is to say, it passes from the thought to the effect. 31 In short, we are admonished by the example of the Prophet, that we ought to feel such displeasure at the contempt of God's word as that our heart grows hot even to chiding. In the first place, then, let grief affect us inwardly; and next, whenever opportunity shall present itself, let; us strenuously endeavor to repress the forwardness and pride of the wicked, and let us not hesitate to do so from the fear of provoking their resentment against us.
159. Behold, O Jehovah how I have loved thy commandments. What I have state before must be remembered — that when the saints speak of their own piety before God they are not chargeable with obtruding their own merits as the ground of their confidence; but they regard this as, a settled principle, that God, who distinguishes his servants from the profane and wicked, will be merciful to them because they seek him with their whole heart. Besides, an unfeigned love of God's law is an undoubted evidence of adoption, since this love is the work of the Holy Spirit. The Prophet, therefore, although he arrogates nothing to himself, very properly adduces his own piety for the purpose, of encouraging himself to entertain the more assured hope of obtaining his request, through the grace of God which he had experienced. At the same time we are taught that there can be no true keeping of the law but what springs from free and spontaneous love. God demands voluntary sacrifices, and the commencement of a good life is to love him, as Moses declares, (De 10:12,)
"And now, O Israel! what doth the Lord require of thee,
but to love him."
The same thing is also repeated in the summary of the law: (De 6:5,) "Thou shalt love the Lord thy God." For this reason David has previously stated, that the law of God was not only precious but also delightful to him. Now as in keeping the law it behoves us to begin with voluntary obedience, so that nothing may delight us more than the righteousness of God, so on the other hand, it must not be forgotten that a sense of the free goodness of God and of his fatherly love is indispensably necessary in order to our hearts being beheld to this affection. So far are the bare commandment's from winning men to obey them, that they rather frighten them away. Hence it is evident, that it is only when a man shall have tasted the goodness of God from the teaching of the law, that he will apply his heart to love it in return. The frequency with which the Prophet repeats the prayer, that God would quicken him, teaches us that he knew well the frailty of his own life, so that in his estimation men live only in so far as God every moment breathes life into them. Besides, it is probable that he had been continually besieged by many deaths, to the end he might the more earnestly betake himself to the fountain of life. He again rests his faith upon the goodness of God as its foundation — quicken me according to thy loving-kindness — from which we perceive how far he was from boasting of his own merits when he protested in the preceding sentence that he loved God's law.
160. The beginning of thy word is truth. The design of the Prophet it is not difficult to perceive; but the words admit of being understood in two ways. Some interpret the noun beginning as denoting that the truth of God shines forth conspicuously in his word, immediately when we enter for the first time upon the study of it, so that this entrance may justly be called the beginning of the word. This sentence contains the profitable doctrine, that if we are finished with eyes of understanding, we will no sooner cast our eyes upon heavenly doctrine than the truth of it will meet our view. Others, however, give a different explanation, and perhaps with no less propriety, eliciting this sense, That the word of God has been from the beginning certain and infallible truth, and will continue so even to the end. These two clauses hang very well together — that God has been true to his word from the beginning, and that he will continue to be so everlastingly and immutably. The interpretation which refers the word judgment to the works of God and not to his doctrine, I would not altogether condemn, yet it is not in harmony with the context. Let us then retain this sense, That from the time when God began to speak he has always been faithful to his promises, and has never disappointed the hope of his people; and that the course of this faithfulness has been so uniform, that from the beginning even to the end his word is true and faithful.
161. ש Princes have persecuted me without a cause; yet my heart hath beer, afraid at thy word 162. ש I have rejoiced at thy word as one who hath found great spoil. 163. ש I have hated and abhorred deceit; but I have loved thy law. 164. ש Seven times a day have I praised thee, because of thy righteous judgments. 32 165. ש Great peace have them that love thy law, and there will be no stumbling-block for them. 33 166. ש Jehovah I have waited for thy salvation and have done thy commandments. 167. ש My soul hath kept thy testimonies, and I have loved them exceeding. 168. ש I have kept thy commandments and thy testimonies; for all my ways are before thee.
161 Princes have persecuted me without a cause. 34 Here the Psalmist, informs us that sore and grievous as his temptation had been, he was restrained by the fear of God from desiring to attempt anything unworthy of the character of a godly man. We are prone to fall into despair when princes who are armed with power to overwhelm us are hostile to and molest us. The evil is also aggravated from the consideration that it is the very persons who ought to be as bucklers to defend us, who employ their strength in hurting us. Yea, when the afflicted are stricken by those in high places, they in a manner think that the hand of God is against them. There was also this peculiarity in the case of the Prophet, that he had to encounter the grandees of the chosen people — men whom God had placed in such honor-able stations, to the end they might be the pillars of the Church. Some give, more restricted exposition, which is, that David followed the exhortation of Christ in Mt 10:28,
"Fear not them who kill the body, but are not able to kill the soul. but rather fear him who is able to destroy both soul and body in hell;"
a sentiment which although it had not as yet been uttered by Christ's mouth, ought nevertheless to have been fixed in the hearts of all the godly. The sense, then, in their opinion is, that the Prophet had not been turned aside from the fear of God by any of the threatening or terrors of his enemies. But his commendation of his own constancy is to be understood in a more extended sense than this. The exhortation of Isaiah is well known,
"Neither fear ye their fear, nor be afraid; sanctify the Lord of hosts himself; and let him be your fear, and let him be your dread." (Isa. 8:12, 13)
The Prophet in that place shows in general what the weapons are, with which the faithful being armed will succeed in vanquishing all the assaults of the world — he shows that they will do so, provided they not only stand in awe of God, but also rest assured that he will always be the guardian of their welfare, so that they may cast all their cares upon him. Thus it will come to pass that, resting contented with his protection, they will not turn aside to practice whatever may be sinful to secure their safety. In like manner the Prophet, in the passage before us, affirms that although being oppressed by the wrongful violence of princes, he presented a sad spectacle, yet he did not succumb, but considered what was lawful for him to do, and did not attempt to rival their wicked practices, by repelling craft with craft and violence with violence. In this text, as is evident from the connection, to be afraid at God's word, is to restrain one's. self and to attempt nothing which is unlawful. I have already said that the adverb חנם, hinnam, without a cause, is added for the sake of amplification; for the temptation was so much the harder from the fact, that the tyrants, without cause and merely to gratify their own wicked inclination, assaulted an innocent individual. Men of a good disposition and of a noble mind, it is well known, are more easily excited to anger when the object assaulted is one who has done wrong to nobody. It was therefore a signal proof of self-control for the Prophet to bridle himself by the word of God, that he might not vie with others in evil doing, or, overcome with temptation, go out of the place which had been assigned him in the social body. Let us then learn to remain peaceable, although princes tyrannically abuse the power which God has committed to them, lest by creating insurrection we break in upon the peace and order of society.
162. I have rejoiced at thy word as one who hath found great spoil No gain, it is well known, brings greater joy than that which conquerors acquire from the spoil of their enemies; for to the gain there is added the glory of triumph; and when profit comes on a sudden, the delight experienced is from that circumstance the greater. This is the reason why David compares the knowledge he had obtained of heavenly doctrine with spoils rather than with other riches; for by these words he intimates that his greatest joy was derived from the word of God, to which no gain however desirable could at all approach. From this was learn that he was contented with the word of God as a thing in which was all his delight, and in which he found solid felicity; which could not be, but, in the way of his first withdrawing his heart from all depraved desires. Nor is it wonderful to find David placing the whole sum of a happy life in the word of God, in which he well knew the treasure of eternal life to be included and offered to him by means of free adoption.
163. I have hated and abhorred deceit. In this verse he declares more distinctly what I have adverted to a little before, that he was cleansed from corrupt affections that he might bestow upon the law of God such honor and estimation as it deserved. Having elsewhere met with almost the same sentence, I shall but briefly touch upon the reason why the Prophet affirms that he hated deceit before he speaks of his love and devotedness to the law. As hypocrisy is in the hearts of all men by nature, and as we are naturally prone to vanity and deceitfulness, we ought diligently to labor to purge our hearts, that the love of the law may reign in them. Now if the beginning of a good life and the first point of righteousness is to hate and abhor deceit, it follows that nothing is more excellent than integrity; for unless that virtue hold the chief place, all the other virtues speedily disappear. Nor is abhorring superfluously added to hating, the design being to teach us that it is not enough to hate falsehood with a common hatred, but that God's children must hate it with a deadly hatred. Now if the love of the law and the hatred of falsehood are inseparably conjoined, it is a plain inference that all who are not taught in the school of God are infected with deceit and hypocrisy.
164. Seven times a day have I praised thee. By the adverb seven times, the Prophet means that he was continually or very often engaged in celebrating the praises of God; just as it is said in Pr 24:16, "A just man falleth seven times," when he often falls into divers temptations. 35 The phrase the judgments of God being in many places taken for the punishments which God inflicts upon sinners, and also sometimes applied in general to the providence by which he governs the world, some understand the Prophet as praising God because he affords such manifest proofs of his justice both in punishing the wicked and in the whole government of the world. But I rather agree with others who refer the phrase to the divine law; not that I dislike the former interpretation, but because in this psalm the great topic upon which the Psalmist chiefly insists is the commendation of God's law. The amount then is, that when David was assiduously occupied in meditating upon the law of God, he found it distinguished by so great perfection of righteousness and wisdom, that from time to time he burst forth into the exercise of praise and thanksgiving. This diligence in praising God shows that David not only spoke reverently and honourably of the divine law, but that he accounted it an inestimable boon conferred upon the human race. It was not simply admiration which constrained him to this commendation, but a principle of gratitude; for he saw that nothing more excellent could be bestowed upon men than their being renewed to a blessed and an endless life by the incorruptible seed of heavenly truth. Yet scarcely one in a hundred of those to whom God offers this treasure puts himself to the trouble of giving God thanks for it even in an ordinary manner. On the contrary, there reigns such vile ingratitude everywhere in the world, that some scornfully reject divine truth, and others despise or slight it, while others rail and gnash their teeth against it if they find anything in it which does not please them.
165. Great peace have they who love thy law. If we take the word peace for a prosperous or happy condition of life — a sense in which the Hebrews often employ it — the word rendered stumbling-block, to correspond with it, will be used for adversity; as if it had been said, that those who love God's law shall continually prosper and retain their position, although the whole world should fall into ruins. But a different interpretation will be equally appropriate, namely, that they have great peace, because, being persuaded that both their persons and their life are acceptable to God, they calmly repose themselves on a good conscience. This tranquil state of conscience, this serenity of mind, is justly reckoned the chief point of a happy life, that is to say it is so, when it proceeds from God's being reconciled to us, and from his fatherly favor shining in our hearts. The Prophet justly teaches that we attain this peace from the love of the law; for whoever would make it to depend upon anything else, will be from time to time trembling at every little blast. If this sense is adopted, the word stumbling-block, in the second clause, will signify all the troubles and disquietudes of mind with which all who lean not upon God's word are miserably distressed and tormented, and with which they are driven about either by their own depraved passions, or by the caprice of other men. But in whatever way understand these two words, peace and stumbling-block, the design of the Prophet will remain the same, which is to show, that those who are not devoted to God are miserable; for although they may applaud themselves for a time, yet they will meet with many stumbling-blocks to drive them suddenly out of their course. From the term love, we gather that this peace is not acquired by a slavish observance of the law, but proceeds from faith; for the law has no sweetness to attract us to it, unless it exhibit to us God in the character of a father, and tranquilize our minds by the assurance of eternal salvation. So far from enjoying peace, all worldly men and despisers of God are justly punished by their own depravity and obdurate rebellion; for each of them is his own executioner, and the more fiercely they rage against the word of God, the sorer are they tormented, until they bring upon themselves utter destruction. The godly, it is true, are also tormented or distressed, but this inward consolation wipes away all their sorrow, or, raising them up, enables them to surmount all stumbling-blocks, or so relieves them, that they faint not.
166 O Jehovah! I have waited for thy salvation. It is not without cause that the Prophet often repeats this sentence, which is in all men's mouths, there being nothing easier than to ascribe to God the praise and office of saving, while yet there is hardly to be met with in the world a single example of steadfast hope, when men come to wrestle with temptations for any length of time. From the order of the words we learn, that if a man would keep himself in the fear of God, and the love of the law, it is necessary for him, above all things, 36 to seek for salvation in God. If faith in God's grace be removed from our minds, or patience shaken off, we will be carried away hither and thither, and will cease any longer to cultivate godliness. The chief virtue of the faithful, therefore, is a patient endurance of the cross and mortification by which they calmly submit themselves to God; for so long as no adversity happens to hypocrites, they seem, also to be well-affectioned to the work of serving him. There are also other reasons why it behoves us to keep our minds intent upon the salvation of God, if we desire to regulate our life aright; for if the, allurements of the world hold us in their snares, we will immediately become discouraged. The reason, as we plainly see, why the hearts of the great majority fail, is because it is difficult to believe assuredly that salvation is to be hoped for only from the grace of God. That we may therefore persevere in serving God, it is indispensable that faith shine on the future before us, and next, that patience accompany us, to nourish within us the love of righteousness. For, as we have said, our alacrity in persevering proceeds from this, that with a patient spirit we suffer our salvation to lie hidden in the bosom of God, and that we doubt not of his at length, proving a faithful rewarder of all such as seek him, although he may withdraw his favor from the eye of sense. In the subsequent verse the Psalmist confirms this doctrine by other words, saying, that he kept God's testimonies with his soul By the word soul he expresses still more forcibly than before, that he had the doctrine of the law enclosed within the deepest recesses of his heart. The cause of this peculiarly diligent keeping of the law, was the singular love which he had to it, as he states in the concluding clause of the verse. He who by constraint and in a slavish manner obeys the law, is so far from receiving it into the secret habitation of his heart to keep it there, that he would have it removed far away from him.
168. I have kept thy commandments and thy testimonies. What the Psalmist had expressed more strongly, he now repeats more simply, adding there to reason. He abbreviates the statement as made in the preceding verse only by here omitting the word soul, which he there uses, whilst to commandments he joins testimonies, in order the more distinctly to show that he does not speak exclusively of the rule of an upright and holy life, but also comprehends the whole covenant of salvation. And, assuredly, the doctrine of the law could not be so sweet and attractive from its commanding what is right, did it not at the same time exhibit the free favor of God. The reason which the Prophet assigns for his keeping God's commandments and testimonies — for all my ways are before thee 37 — is to this effect, That the truth, which he well knew, that nothing is hidden from God, served as a bridle to keep him devoted to the cultivation of godliness; for if we live not as under the omniscient inspection of God, the fickle lustfulness of the flesh quickly carries us away now one way and now another. The meaning, also, may be this — that he made God the arbiter and judge of his life; for in Scripture language those are said to walk before God, who refer all their actions to him, and, as it were, withdrawing themselves from the sight of men, present themselves at his judgment-seat. In this way he gives us to understand that he had endeavored not only to be free from all fault and blame before men.. but also to offer to God a sound and sincere heart. Whichever of these senses is adopted, he testifies that it is only when we consider that we have to deal with God, who searcheth the heart, and from whose eyes nothing is hidden, that we will observe his law aright. This concluding clause may also be a form of protestation; as if the Prophet had said, Lord, thou art the best witness of the fidelity with which I have kept thy law, for nothing is hidden from thee. But he seems rather to have intended to intimate that the principle of his holy living, was his having consecrated his life to God, and having kept his thoughts fixed on the diverse presence.
169. ת Let my cry come near b, to thy presence, O Jehovah! Give me understanding according to thy word. 170. ת Let my prayer come into thy presence: deliver me according to thy word. 171. ת My lips shall speak praise, when thou shalt have taught me thy statutes. 172. ת My tongue shall speak of thy word; for all thy commandments are righteousness. 173. ת Let thy hand be to succor me; for I have chosen thy commandments. 174. ת I have longed for thy salvation, O Jehovah and thy law has been my delight. 175. ת Let my soul live, and let it praise thee; and let thy judgments succor me. 176. ת I have wandered like a lost sheep: seek thy servant, for I have not forgotten thy statutes.
169. Let my cry come 38 near into thy presence. The Psalmist repeats the same sentiment which has already come under our notice — that his chief desire, and what he, most of all pressed after, regarding everything else as of secondary importance, was to make progress in the study of the divine law. By the word cry he denotes earnestness. I am anxious, as if he had said, above all things, and am chiefly inflamed with this desire, (even as it is just and reasonable,) that the light of understanding by which we excel the lower animals, and approach very near to God, may be preferred by me to all earthly advantages. The expression, according to thy word, may be understood in two ways. It may denote that David besought God to impart to him understanding according to his promise; or, as some explain it, it may intimate that he desired to have his mind framed according to the rule of God's word, so that he might not be wise otherwise than according to the doctrine of the law. This last sense would not be inappropriate, did not these words in the following verse, Deliver me according to thy word, present an objection to such an interpretation. Having no doubt that these two sentences have a corresponding meaning — though at first. sight it is more specious to understand David as praying to be made wise according to the rule of the law — I rather incline to the other sense, That he beseeches God to endue him with understanding, in fulfillment of his promise. And whilst God liberally promises all blessings to his people, to enlighten them by his Spirit, that they may excel in true and sound wisdom, is justly entitled to be ranked among the chief of his promises. This doctrine is profitable to us in many ways. In the first place we are taught that nothing is more to be desired than to have God guiding us by his light, that we may not be like brute beasts. In the second place we are taught that this is the peculiar gift of the Holy Spirit; for it would have been in vain for David to have besought. God to bestow upon him that which he had naturally in himself, or which he might have attained by his own painstaking. In the third place, what I have said concerning the promise is to be attended to, to the end the faithful may not hesitate to offer themselves to God to be enlightened by Him, who declares that he will be the guide of the blind, and who refuses not to be a master and teacher of little ones and of the humble.
170. Let my prayer come into thy presence. After having made supplication that the gift of right understanding might be imparted to him, the Psalmist now implores God for deliverance, by which he acknowledges that lie was continually involved in multiplied dangers from which he found it impossible to escape, unless God stretched forth his hand from heaven to his aid. We know, indeed, that whenever any distress was pressing hard behind him, he called upon God for succor; but as he does not here specify any particular distress, I have no doubt that, in commending his life in general terms to the protection of God, he thought again and again how he was shut up on every side by innumerable deaths, from which lie could not escape if God did not prove his continual deliverer. But this is an inestimable comfort to us, that God assures us that in all dangers he will be ready and prepared to help us.
171. My lips shall speak praise. David now shows in another way than in the preceding verse, how high a privilege lie accounted it to be admitted by God among the number of His disciples, and to profit aright in His school, by declaring that, if so privileged, he will hasten forward to render thanks to him with fluent tongue. The word נבע, naba, which he employs, is a metaphor taken from the bubbling up of fountains, and accordingly it signifies not simply to speak, but to pour forth speech copiously. As therefore he a little before showed the earnestness of his desire by praying, so now he affirms that his rejoicing will bear testimony that he desires nothing more than to be thoroughly imbued with heavenly truth. He again confirms the doctrine, That the way by which we become truly wise is, first by submitting ourselves to the Word of God, and not following our own imaginations; and, secondly, by God's opening our understanding and subduing it to the obedience of his will. He here joins together both these truths — namely, that when God has set before us His law, from which we are to learn what, ever is profitable for our welfare, He, at the same time, teaches us inwardly. It were not enough to have our ears stricken with the outward sound, did not God illuminate our minds by the Spirit of understanding, and correct our obduracy by the Spirit of docility. As the labor of teachers is to no purpose until virtue and efficacy has been given to it.. so it is also to be noticed that such as are truly taught of God, are not led away from the law and the Scriptures by secret revelations, like some fanatics, who think that they linger still at their A B C, unless disdainfully trampling under foot the Word of God, they fly away after their own foolish fancies.
172. My tongue shall speak of thy word. Here the Psalmist says, that when he shall have profited in God's law he will also employ himself in teaching it to others. This order is undoubtedly to be observed, That divine truth take root in our hearts before we engage in the work of teaching it to others. Yet every man, according to the measure of his faith, ought to communicate to his brethren what he has received, that the doctrine, whose use and fruit God 'would have to be displayed for the common edification of the Church, may not be buried. There is added the reason which ought to stir up all the godly to declare the law of God — namely, because by this means righteousness is spread abroad through the whole world. When the Prophet honors the commandments of God with the title of righteousness, he does not simply express his approbation of them, but he indirectly shows, that, until this rule bear sway in governing mankind, the whole world is one scene of sad and horrible confusion. Yet, let my readers judge whether the word answer or witness, which the Hebrew verb ענה, anah, properly signifies, is not more suitable in this place than speak; bringing out this sense — "My tongue shall bear witness or answer to thy word; because the true knowledge of righteousness is to be sought only in the word;" but in that case, it will be necessary to supply the letter ל, lamed, in the word אמרתך, imrathecha, that it may read — to thy word.
173. Let thy hand be to succor me. As he had devoted himself to the doctrine of the law, David requests that the hand of God may be stretched forth for his aid. Farther, by these words he declares, that those who yield themselves to God to be governed by His word have continually need of His help. The more sincerely any individual studies to be a good man, so much the more numerous are the ways in which Satan troubles him, and so much the more are the enemies multiplied who molest him on all sides. But when God sees those who once embraced the truth of his word remaining steadfast in their resolution, he is so much the more inclined to aid them. By the word choose in the second clause, the Psalmist has expressed that nothing had hindered him from devoting himself to the law of God. No man will apply this mind to the love of the law without a great struggle, since the thoughts of every man are drawn away to a variety of objects, by the depraved affections of the flesh. This choosing then spoken of shows that it is not through ignorance or an inconsiderate zeal that. the children of God desire above all things heavenly doctrine; but as they partake of the flexibility or pliancy of mind common to men, and feel the various impulses of the flesh, they purposely subdue their minds to the obedience of God.
174. I have longed for thy salvation, O Jehovah! Although all men desire to be in happy circumstances, and no man avowedly repudiates God's favor; yet so confused and uncertain are the ideas which they entertain of that in which a life of happiness or propriety consists, that very few are to be found directing their aspirations to God. Some are carried away by their own ambition, some are wholly possessed with avarice, and others burn with lust, all imagining, that the farther they recede from God, everything will prosper so much the better with them. In short, in proportion as each man is desirous to be safe, in the same proportion does he provoke the anger of God, by seeking the means of his safety in all directions. The construction in the Hebrew text denotes steadfastness, or constancy of desire; for literally it is, that He Had longed for the salvation of God, and not that he only at the present time began to long for it. He next expresses the manner in which we are patiently to long for salvation; which is, by seeking consolation and relief in all our calamities from the word of God; for whoever does not comfort himself by a reliance on the grace promised in the word, will quail at the slightest assault made upon him. The Prophet then wisely kept his thoughts close upon the divine word, that he might not be turned away from hoping for the salvation of God.
175. Let my soul live and let it praise thee. As the verbs are in the future tense, shall live, shall praise, this sentence may be expounded thus: Lord, when thou shalt have bestowed life upon me, I will endeavor, by celebrating thy praises, to show that I am not ungrateful. If this sense is approved, the sentence will be a kind of rejoicing, in which the Prophet, depending upon the divine promises, confidently proclaims, that his life will continue in safety. And, certainly, although our life is hidden under the shadow of death, we may, nevertheless, boast that it is safe, because God is its faithful guardian; and this assured confidence proceeds from his quickening grace, which is offered to us in his word. Yet, as the majority of Commentators translate these words in the optative mood, let us follow the more generally received interpretation, which is, that David in asking to have his life prolonged, shows, at the same time, that the end for which he desired to live was, that he might exercise himself in singing the praises of God, even as it is said in Ps 115:18, "We who shall remain in life shall praise Jehovah." In the second clause it would be harsh to understand the word judgments of the commandments, to which it does not properly belong to give help. It seems then, that the Prophet, perceiving himself liable to numberless calamities — even as the faithful, by reason of the unbridled license of the wicked, dwell in this world as sheep among wolves, — calls upon God to protect him in the way of restraining, by his secret providence, the wicked from doing him harm. It is a very profitable doctrine, when things in the world are in a state of great confusion, and when our safety is in danger amidst so many and varied storms, to lift up our eyes to the judgments of God, and to seek a remedy in them. As, however, in this Psalm the word judgments is commonly referred to God's commandments, we may also fitly interpret it of them in this place, so that the Prophet attributes to the word of God the office and charge of giving succor; for God does not feed us with delusive promises, but, whenever an emergency arises, confirms and ratifies his word by giving some palpable manifestation of the operation of his hand. Thus, when the Prophet calls the divine law to his help, lie pronounces a singular encomium upon the efficacy of the divine word. If any would prefer expounding the sentence of the keeping of the law, I offer no objections. In this sense it is as if the Prophet had said, — O Lord, let the uprightness which I have practiced, and the zeal with which I have employed myself in keeping thy commandments, be a defense to me.
176. I have wandered like a lost sheep. He is not to be understood as here confessing his sins, — an opinion erroneously held by many, — as if he had been drawn into the trails of Satan; for this is inconsistent with the second clause, in which he denies that he had forgotten God's law. It is a poor solution of this difficulty to say, that:, previous to the time of his calling, he was a wandering sheep, but that from the time of his calling he was devoted to godliness — or that in straying he was withheld by some godly affection from utterly casting off the fear of God; for the same time is undoubtedly referred to in both clauses. Again it is easy to gather, that the two clauses of this verse ought to be connected together by although, or notwithstanding, or some other such particle, as the Latins call adversative, 39 as if the Prophet had said, Although I have wandered about like a lost sheep, yet I have not forgotten the law of God. His meaning, I conceive, is, that he wandered, because, being chased by the force and violence of his enemies, he transported himself from place to place in great fear, in quest of retreats in which he might hide himself. We know for certain, that David was so hunted that in his exile he could nowhere find a secure place. This similitude would therefore very properly apply to him, because, although driven away and hunted after by his persecutors, he yet never turned aside from the law of God. Moreover, as the wolves pursued him everywhere, he prays God to bring him back and give him a place of safety and tranquillity, that he may at length cease from any longer wandering hither and thither, and being as a vagabond. 40 He had a very good ground for believing that he would be heard in the fact, that although provoked by manifold wrongs he yet never swerved from the fear of God — a statement which, however, ought to be referred rather to the general course of his life than to particular acts. Although when he fell into adultery he continued for a time in a state of insensibility, yet it cannot be denied that in his adversities he was restrained by a holy patience, so as to persevere in following after righteousness. 41
---
Footnotes
"Now ye are clean," said Christ,
"by the word which I have spoken unto you." (Joh 15:3.)
This tendency of the word to impart a measure of its own purity to such as yield to its influence, endears it to all God's people; and for this reason they make it the subject of their constant meditation.
"Watch ye therefore: for ye know not when the master of the house cometh, at even, or at midnight, or at cock-crowing,
or in the morning."
The time at which each of these four watches began and ended is thus determined by Dr. Hales, who has written elaborately on the subject: "1. Οψε, the late, began at sunset, and ended with the third hour of the night, including the evening-dawn, or twilight. It was also called οψια ὡρα, eventide, Mr 11:11; or simply οψια, evening, Joh 20:19, etc. 2. Μεσονυκτιον, the midnight, lasted from the third hour till midnight. 3. Αλεκτοροφωνια, the cock-crowing, midnight till the third hour after, or the ninth hour of the night. It included the two cock-crowings, with the second or principal of which it ended. 4. Πρωι, the early, lasted from the ninth to the twelfth hor of the night, or sunrise, including the morning-dawn or twilight. It is also called πρωια, morning, or morningtide, (ὡρα being understood,) Joh 18:28, etc.
"When the Psalmist here declares, that his eyes prevented the nightwatches, we are to understand him as chiefly referring to the middle and morning watches, which falling at that period of the night when men in general are devoted to rest, envinced the strength, fervour, and self-sacrificing character of his devotions." — Dr. Morison.
'From a child thou hast known the holy scriptures.'
2Ti 3:15."
---
Next: Psalm 120