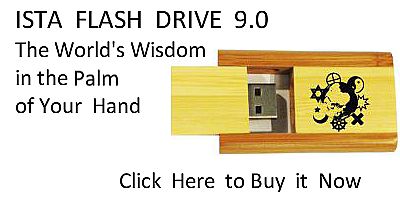 Sacred Texts
Christianity
Calvin
Index
Previous
Next
---
Calvin's Commentaries, Vol. 11: Psalms, Part IV, tr. by John King, [1847-50], at sacred-texts.com
---
The Psalmist magnifies the singular grace of God displayed in selecting and freely adopting one people from amongst all nations of the world. To show that it was not in word only that he had made a covenant with Abraham and his offspring, God did not cease, after having delivered them from Egypt, to confer upon them innumerable benefits; and his design in this was, that those who had been delivered might on their part faithfully keep his covenant, and devote themselves unfeignedly to his service. 202
1. Praise ye Jehovah; invoke his name: announce his works among the peoples. 2. Sing ye to him: sing psalms to him: speak ye of all his wonders. 3. Rejoice ye in his holy name: 203 let the heart of those who seek Jehovah rejoice. 4. Seek ye Jehovah, and his strength: seek his face continually. 5. Remember the marvelous works which he hath performed; his wonders, and the judgments of his mouth.
1 Praise ye Jehovah, etc. The object of these opening words simply is, that the offspring of Abraham should place all their blessedness in the free adoption of God. It was indeed a blessing not to be despised that they had been created men, that they had been cherished in the world by God's fatherly care, and that they had received sustenance at his hand; but it was a far more distinguished privilege to have been chosen to be his peculiar people. While the whole human race are condemned in Adam, the condition of the Israelites was so different from all other nations, as to give them ground to boast, that they were consecrated to God. This is the reason why the prophet heaps together so many words in commendation of this grace. He does not treat of the government of the whole world as he did in the preceding psalm, but he celebrates the fatherly favor which God had manifested towards the children of Israel. He indeed names in general his works, and his wonders, but he limits both to that spiritual covenant by which God made choice of a church, that might lead on earth a heavenly life. He does not intend to include as among these wonders, that the sun, moon, and stars, daily rise to give light to the world, that the earth produces its fruit in its seasons, that every living creature is supplied with abundance of all good things for its food, and that the human family are liberally provided with so many conveniences; but he celebrates the sovereign grace of God, by which he chose for himself from amongst the lost race of Adam a small portion to whom he might show himself to be a father. Accordingly, he enjoins them to rejoice in the name of God, and to call upon him; a privilege by which the Church alone is distinguished. Whence it follows, that this language is addressed to none but true believers, whom God would have to glory in his name, since he has taken them under his special protection.
4 Seek ye Jehovah, and his strength 204 Although he had in the preceding verse characterized the faithful by the honorable designation, those who seek God, yet he again exhorts them to earnestness in seeking him, which is not an unnecessary exhortation. Seeking God, it is true, is the mark by which all genuine saints are particularly distinguished from the men of the world; but they come far short of seeking him with due ardor; and, accordingly, they have always need of incitements, to urge them on to this exercise, although they run of their own accord. Those whom the prophet here stirs up to seek God are not fickle persons, nor such as are altogether indolent, and who cleave to the impurities of earth, but those who with a prompt and ready mind already aim at doing this; and he thus stimulates them, because he perceives that they are obstructed by many impediments from advancing in their course with sufficient rapidity. However willing then we may be, we have notwithstanding, need of such incitement to correct our slowness. The strength and face of God, doubtless refer to that kind of manifestation by which God, accommodating himself to the rudeness of the times, drew at that time true believers to himself. The ark of the covenant is in many other places called both the strength and the face of God, because by that symbol the people were reminded, that he was near them, and also really experienced his power. 205 The more familiarly then God showed himself to them, with the more promptitude and alacrity would the prophet have them to apply their hearts in seeking him; and the aid by which God relieves our weakness should prove an additional stimulus to our zeal. Modesty also is recommended to us, that, mindful of our slowness in seeking God, we may keep the way which he has prescribed to us, and may not despise the rudiments through which he by little and little conducts us to himself. It is added continually, that no person may grow weary in this exercise, or, inflated with a foolish opinion of having reached perfection, may neglect the external aids of piety, as is done by many, who, after having advanced a few degrees in the knowledge of God, exempt themselves from the common rank of others, as if they were elevated above the angels. Again, the injunction is given to remember the marvelous works which God had performed, in the deliverance of his people from Egypt, when he displayed his power in new and unusual ways. By the judgments of his mouth, some understand the law. But as I read all the three expressions, his marvelous works, his wonders, and the judgments of his mouth, as referring to one series of events, I prefer explaining it rather of the miracles by which God subdued the pride of Pharaoh. Still, however, there is some doubt as to the reason of this manner of speaking. Some are of opinion, that these miracles are called the judgments of God's mouth, because he had foretold them by Moses, which is highly probable. At the same time, the expression might be taken more simply, as denoting that the power of God was manifested in an extraordinary manner in these miracles; from which it would be easy to gather, that they were performed by him. I do not mean to exclude the ministry of Moses, whom God had raised up to be a prophet to the Egyptians, that in denouncing what was to come to pass, he might show that nothing happened by chance. Yet I think there is an allusion to the manifest character of the miracles, as if it had been said, Although God had not uttered a word, the facts themselves evidently showed, that he was the deliverer of his people.
6. Ye seed of Abraham his servant, the sons of Jacob his chosen. 7. He is Jehovah our God: his judgments are through all the earth. 8. He hath remembered his covenant for ever, the word which he commanded to a thousand generations; 206 9. Which he made with Abraham; and his oath which he swore to Isaac; 207 10. And established it to Jacob for a law, and to Israel for an everlasting covenant: 208 11. Saying, I will give thee the land of Canaan, the cord [or measuring line 209 ] of your inheritance.
6 Ye seed of Abraham his servant. The Psalmist addresses himself by name to his own countrymen, whom, as has been stated, God had bound to himself by a special adoption. It was a bond of union still more sacred, that by the mere good pleasure of God they were preferred to all other nations. By calling them the seed of Abraham, and the sons of Jacob, he reminds them that they had not attained so great dignity by their own power, but because they were descended from the holy fathers. He, however, affirms at the same time, that the holiness of their fathers flowed exclusively from God's election, and not from their own nature. He expressly states both these truths, first, that before they were born children of Abraham, they were already heirs of the covenant, because they derived their origin from the holy fathers; and, secondly, that the fathers themselves had not acquired this prerogative by their own merit or worth, but had been freely chosen; for this is the reason why Jacob is called God's chosen Although Abraham is also here called God's servant, (Ge 26:24) because he purely and sincerely worshipped him, yet in the second clause it is testified that the commencement of this distinction was not to be traced to men, but to God alone, who conferred upon the Israelites the honor of choosing them to be his peculiar possession.
From this covenant the Psalmist infers that although the government of God extends through the whole world, and although he executes his judgment in all places, he was nevertheless especially the God of that one people, (verse 7) according to the statement in the song of Moses,
"When the Most High divided to the nations their inheritance, when he separated the sons of Adam, he set the bounds of the people, according to the number of the children of Israel: For the Lord's portion is his people; Jacob is the lot of his inheritance." Deut. 32:8, 9
The prophet again intended to show that the reason why the children of Israel excelled others was not because they were better than others, but because such was the good pleasure of God. If the divine judgments are extended through all the regions of the globe, the condition of all nations is in this respect equal. Whence it follows that the difference referred to proceeded from the love of God, — that the source of the superiority of the Israelites to other nations was his free favor. Although, then, He is the rightful proprietor of the whole earth, it is declared that he chose one people over whom he might reign. This is a doctrine which applies to us also at the present day. If we duly ponder our calling, we will undoubtedly find that God has not been induced from anything out of himself to prefer us to others, but that he was pleased to do so purely from his own free grace.
8 He hath remembered his covenant for ever The Psalmist now celebrates the effect and actual fulfillment of the covenant, and proves from the deliverance wrought for the Israelites what he had stated before, namely, That God, while he reigned alike over all nations, extended his peculiar favor to the offspring of Abraham alone. How comes it to pass that God, in delivering his people, displayed the might of his arm by so many miracles, if it was not that he might faithfully perform the promise which he had made to his servants in time past? It is evident, then, that the ancient covenant was the cause of the deliverance granted to the chosen tribes; for in order that God might faithfully keep his promises, it behooved him first to be merciful. As a long series of years had elapsed between the promise and the performance, the prophet uses the word remember, intimating that the Divine promises do not become obsolete by length of time, but that even when the world imagines that they are extinguished and wholly forgotten, God retains as distinct a remembrance of them as ever, that he may accomplish them in due season. This is more strongly confirmed in the next clause, where the correspondence between the form or tenor of the covenant and the accomplishment is celebrated. It is not for a day, he would say, or for a few days, that God has made a covenant with Abraham, nor has he limited the continuance of his covenant to the life of man, but he has promised to be the God of his seed even to a thousand generations. Although, therefore, the fulfillment was for a long time suspended, God nevertheless showed by the effect that his promise did not fail by length of time.
As Abraham was the first who was called when he was mingled with idolaters, the prophet begins with him. He, however, afterwards declares that the covenant was also confirmed in the hand of his son and his son's son. God then deposited his covenant with Abraham, and by solemn oath engaged to be the God of his seed. But to give greater assurance of the truth of his promise, he was graciously pleased to renew it to Isaac and Jacob. The effect of such an extension of it is, that his faithfulness takes deeper hold on the hearts of men; and, besides, his grace, when it is thus testified on frequent recurring occasions, becomes better known and more illustrious among men. Accordingly, it is here declared by gradation how steadfast and immovable this covenant is; for what is affirmed concerning each of the patriarchs belongs equally to them all. It is said that God swore to Isaac. But had he not sworn to Abraham before? Undoubtedly he had. It is also said that it was established to Jacob for a law, and for an everlasting covenant Does this mean that the covenant was previously only temporal and transitory, and that then it had changed its nature? Such an idea is altogether at variance with the meaning of the sacred writer. By these different forms of expression he asserts that the covenant was fully and perfectly confirmed, so that, if perhaps the calling was obscure in one man, it might be more evident, by God's having transmitted the testimony of it to posterity; for by this means the truth of it was the better manifested. Here again we must remember that God with great kindness considers our weakness when, both by his oath, and by frequently repeating his word, he ratifies what he has once promised to us. Our ingratitude then appears the fouler in disbelieving him when he not only speaks but also swears.
11. Saying, I will give thee the land of Canaan As this was only a small portion of the blessings offered to the fathers, the prophet seems at first view too much to limit the covenant of God, which extended even to the hope of an eternal inheritance. But he considered it enough to show, by the figure synecdoche, that a part of what God had promised to the fathers had received its complete accomplishment. His drift is to intimate that they did not possess the land of Canaan by any other right than because it was the legitimate inheritance of Abraham according to the covenant which God had made with him. If man exhibit the promised earnest of a contract, he does not violate the contract. When, therefore, the prophet proves by a visible symbol that God did not make a covenant with his servants in vain, and that he did not disappoint their hope, he does not take away or abolish the other blessings included in it. Nay, rather, when the Israelites heard that they possessed the land of Canaan by right of inheritance, because they were the chosen people of God, it became them to look beyond this, and to take comprehensive view of all the privileges by which He had vouchsafed to distinguish them. Hence it is to be noted, that when He in part fulfills his promises towards us, we are base and ungrateful if this experience does not conduce to the confirmation of our faith. Whenever he shows himself to be a father towards us, he undoubtedly really seals on our hearts the power and efficacy of his word. But if the land of Canaan ought to have led the children of Israel in their contemplations to heaven, since they knew that they had been brought into it on account of the covenant which God had made with them, the consideration that He has given to us his Christ, "in whom all the promises are yea and amen," (2Co 1:20) ought to have much greater weight with us. When it is said, I will give thee the measuring line of Your inheritance, the change of the number points out that God made a covenant with all the people in general, though he spake the words only to a few individuals; even as we have seen a little before that it was a decree or an everlasting law. The holy patriarchs were the first and principal persons into whose hands the promise was committed; but they did not embrace the grace which was offered to them as what belonged only to themselves, but as what their posterity in common with them were to became sharers of.
12. When they were but very few in number; and strangers in it. 13. And walked about from nation to nation, and from one kingdom to another people. 14. He did not suffer men to hurt them; and rebuked kings for their sake; 15. Saying, Touch not my anointed ones, and do my prophets no wrong. 210
12. When they were but very few in number The prophet here recounts the benefits which God had conferred upon the holy fathers from the commencement, to manifest that even long before the deliverance from Egypt, the covenant was not ineffectual. The great object aimed at in this recital, is to show that ever since God took Abraham under his protection, he cherished him in a wonderful manner, and also that his fatherly love and care were displayed in maintaining and defending the other two patriarchs. When it is said, that they were but very few in number, the power of God by this circumstance is not only magnified, but the cause why he was so beneficent towards them is also pointed out. We must then, in the first place, attend to this, that the prophet, lest the Jews should arrogate anything to themselves, expressly declares, that their fathers had experienced the divine favor, even when they were feeble and despised, wandering from place to place, in every respect poor and miserable according to the flesh. Thus also Moses reproaches them,
"The Lord did not set his love upon you, nor choose you, because ye were more in number than any people; for ye were the fewest of all people; but because the Lord loved you." Deut. 7:7, 8,
In short, in the choosing of this people, no regard was had either to number, or to any excellence whatever. There was only the house of Abraham, and yet it was barren. Isaac was compelled to banish to a distance from him one of his two sons, and he saw the other cut off from his family. The house of Jacob was indeed more fruitful, but it was nevertheless of a low condition. Besides, they were not only ignoble and despised when sojourning in a strange land, but famine, and the want of other things also, compelled them frequently to go from one place to another. All these things being taken into view, the consideration of human worth falls to the ground, and it is clearly seen, that all the blessings which God had bestowed upon them flowed from no other fountain than his own free love. And the cause of this love is not to be sought for out of himself. If the Holy Spirit is so careful in magnifying the grace of God in these earthly blessings, how much more must he observe this rule, when the subject of which he speaks is the heavenly inheritance! When it is said, that they walked about from nation to nation, this intimates the more plainly how wonderfully the divine protection was displayed in preserving them. Had they found any quiet nest in which to repose, such comfort would have been a notable sign of the divine goodness; but when they were as exiles in divers countries, and were driven from one place to another with bitter scorn, as chaff is driven about by the wind, the guardianship which God exercised over them shone forth much more conspicuously. Since their life everywhere hung only by a thread, and the changing of their place of sojourn exposed them from time to time to fresh injuries, it is evident that it was the divine power alone which preserved them in safety.
14. He did not suffer men to hurt them Abraham and his children had not merely two or three enemies: they were harassed by whole nations. As then many rose up one after another in troops against them, the Psalmist says indefinitely, that men were withheld from hurting them; for אדם, adam, is the word here used, which is the one most generally employed to signify man He next amplifies the love of God towards his servants, in setting himself in opposition to kings for their sake. When God did not spare even the kings of Egypt and Gerar, it is evident how precious the welfare of Abraham and his offspring was in his sight. We have said a little before that the holy fathers were of no estimation in the eyes of the world. God therefore displayed his goodness so much the more signally in preferring them to kings. Now we here see, that the Jews were humbled in the person of their fathers, that they might not imagine that they found favor in the sight of God by any merit of their own.
15. Saying, Touch not my anointed ones The Psalmist proceeds farther, affirming, that when God made war against kings for the sake of his servants, they were defended by him, not only as he is accustomed to succor the miserable and the unjustly oppressed, but because he had taken them under his special guardianship. God protects his people, not only upon a general ground, but because he has declared on account of his free adoption, that he will maintain them. This is the reason why these holy patriarchs are here honored with two designations, his prophets and his anointed ones In speaking of other men, God would have said, Touch not these men who have done wrong to nobody, hurt not these poor wretched creatures who have deserved no such treatment at your hands. But in the person of Abraham and his children, he shows that there was another reason for his defending them. He calls them anointed ones, because he had set them apart to be his peculiar people. In the same sense, he designates them prophets, (a title with which Abraham is also honored, Ge 20:7) not only because God had manifested himself more intimately to them, but also because they faithfully spread around them divine truth, that the memory of it might survive them, and flourish after their death. Anointing, it is true, was not as yet in use, as it was afterwards under the law; but the prophet teaches, that what God at a subsequent period exhibited in the ceremonies of the law was really and in very deed in Abraham, even as God engraves the mark of sanctification on all his chosen ones. If God's inward anointing was of such powerful efficacy, even at the time when he had not yet appointed, or delivered the figures of the law, with how much greater care will he defend his servants now, after having exhibited to us the plenitude of anointing in his only begotten Son!
16. And he called a famine upon the land: he brake the whole staff of bread. 17. He sent a man before them; Joseph was sold for a slave. 18. They afflicted his feet in the stocks: the iron entered into his soul. 19. Until the time that his word came: the word of Jehovah tried him.
16. And he called a famine upon the land Here the inspired writer recounts a most illustrious proof of divine providence towards the chosen people, at the time when the covenant might seem to be void and disannulled. The inheritance of the land of Canaan (as has been stated above) was added, as an earnest or pledge for confirmation. The descent of Jacob into Egypt, which deprived his house of the sight of the land, could not make the covenant to perish. In this the constancy of God shone forth the brighter; yea, by this trial he manifested more plainly how provident a father he was in preserving the seed of Abraham. But it is better to consider each particular in the verse. In the first place, it is taught, that the famine which drove Jacob into Egypt did not happen by chance. Although only one particular famine is here treated of, it is to be held as a general principle, that there is no other cause of any scarcity of sustenance except this, that God, in withdrawing his hand, takes away the means of support. The curse of God is expressed more emphatically, when it is said, that the famine was called; as if it were ready at his command, as a minister of his wrath. By this we are instructed, that famine, pestilence, and other scourges of God, do not visit men by chance, but are directed by his hand whither it pleases him, and are obedient to his will. 211 The manner in which the famine was called is next stated, namely, when he brake the staff of bread The metaphor of staff is very appropriate; for God has put into bread the power and property of strengthening man, by a secret virtue which fits it to sustain us. So long as it pleases him to nourish us by such means, a staff as it were lies hidden within it. This staff is broken in two ways; either, first, when he takes away the supply of grain necessary for our nourishment, the sense in which it seems to be used in Ezekiel
"Moreover, he said unto me, Son of man, behold, I will break the staff of bread in Jerusalem, and they shall eat bread by weight, and with care; and they shall drink water by measure, and with astonishment;" Eze 4:16
or, secondly, when he breathes in anger upon the bread itself, so that those who would satisfy themselves by devouring it, instead of having their hunger thereby removed, remain famished still. And certainly to the barrenness of the earth this second is commonly added, namely, that he takes away the sustaining power which is in bread; for, as it is declared in De 8:3, bread does not give life of itself, but borrows its secret virtue from the mouth of God.
17. He sent a man before them This whole passage graphically teaches us, that whatever befell that people was by the hand and counsel of God. The simple recital would have been to say, that the famine came upon the land, after Joseph had been sold by his brethren, and carried into Egypt. But the prophet speaks emphatically, declaring that Joseph by the divine counsel had been sent before into Egypt, to support his father's house, that afterwards the famine was called, and that then, by God's providence, a remedy was presented beyond all hope. This, indeed, is generally true in human affairs; but there is here commemorated a special care which God took in governing and nourishing his Church. Moreover, the prophet mentions that as second in place which was first in the order of time. Accordingly, in regard to the word send, the pluperfect tense would better express the sense, he had sent; implying that before God afflicted the land of Canaan with famine, he had prepared a remedy for his servant Jacob, and for his household, in having sent Joseph before as a steward to provide them with food. Here two contraries as it were are stated, to render the divine superintendence in the whole the more conspicuous. How was Joseph sent of God? It was in this way:- When he was doomed to death, it happened that his brethren preferred selling him to leaving him in his grave. This selling, if considered merely by itself, like a cloud interposed, obscured and concealed the divine providence. When counsel was taken to put Joseph to death, who would have expected that he was to be the sustainer of his father's house? Afterwards a kind of death was devised for him less cruel; but then he was cast into a well or pit, and in that situation how could he succor others? The last hope was, that at length being sold, he came forth from the pit. But again, he was well nigh rotting all his life long in prison.
Who could think that processes so intricate and circuitous were controlled by divine providence? The prophet therefore meets this difficulty by saying, that in respect of men, he was indeed sold; but that he had nevertheless been previously sent by the divine purpose. The passage is worthy of notice, admirably vindicating, as it does, the providence of God against the perverse stupidity of our corrupt nature. Resting on the second causes which meet the eye, or ascribing to the direction of man whatever is done in this world, or thinking that all things happen by chance, very few trace them to the appointment of God. And yet the selling of Joseph is not here interposed as a veil to hide divine providence; but is rather set forth as a signal instance of it to teach us that whatever men may undertake, the issues are in the hand of God; or rather, that by a secret influence, he bends the hearts of men in whatever direction he pleases, that by their instrumentality, whether they will or no, he may bring to pass what he has determined should be done. Agreeably to this Joseph said to his brethren, "Now, therefore, be not grieved nor angry with yourselves that ye sold me hither; for God did send me before you to preserve life," (Ge 45:5) Farther, God so governs human affairs by his secret controlling influence, and overrules men's wicked devices to a right end, as that his judgments are notwithstanding uncontaminated by the depravity of men. The brethren of Joseph wickedly conspire his death; they also wrongfully sell him: the fault is in themselves. Contemplate now how God directs and controls all. By the hand of these brethren he provides for the good both of themselves and of their father Jacob, yea for that of the whole Church. This holy purpose contracts no defilement or spot from the malice of those who aimed at an entirely opposite end; even as Joseph testified afterwards,
"But as for you, ye thought evil against me; but God meant it unto good, to bring to pass as it is this day, to save much people alive," (Ge 1:20)
18 They afflicted his feet in the fetters It is not without cause that the Psalmist prosecutes the winding course of Jacob's early history, which might so confuse the minds of men as to prevent them from directing their attention to the counsel of God. What seemed less likely than to believe that God, by so directly opposite and circuitous a path, meant to accomplish what he had purposed? But his providence, by surmounting so many obstacles, is brought out more conspicuously, than if he had despatched the whole matter by a short and easy road. Had Joseph, as soon as he arrived in Egypt, been presented to the king, and made its governor, the way to what followed would have been easy. But when he was carried away to prison, and lay there separated from the society of men, living as one half-dead; and when his becoming known to the king was a long time subsequent to this, and beyond all expectation, such a sudden change renders the miracle much more evident. This circuitous course then, which the prophet recounts, serves not a little to illustrate the subject in hand. Joseph was many times dead before he was sold. Hence it follows, that God as often showed his care of his Church by delivering him who might be termed her father. When after, having been brought into Egypt, Joseph was conveyed from hand to hand till he descended into another grave, is it not the more clearly manifest from this that God, while he seems to be asleep in heaven, is all the while keeping the strictest watch over his servants, and that he is carrying forward his purpose more effectually by these various windings, than if he had gone straight forward, yea, than if he had run with rapid pace? For this reason the prophet affirms that his feet were afflicted in the fetters; a fact which, although not stated in the narrative of Moses, he speaks of as well known. And no doubt, many things were delivered by tradition to the Jews of which no mention is made in the Scriptures. 212 It is also probable enough, that, instead of being put at first under mild restraint, as was afterwards the case, he was rigorously confined. Whether we read, his soul entered into the iron, or the iron entered into his soul, 213 the meaning, which, in either case, is exactly the same, amounts to this, that the holy man was so galled with fetters, that it seemed as if his life had been given over to the sword. Whence it follows, that the safety of his life was as hopeless as the restoration of life to a dead body.
19. Until the time that his word came Here the prophet teaches, that although, according to the judgment of the flesh, God seems to be too tardy in his steps, yet he holds supreme rule over all things, that he may at length accomplish in due time what he has determined. As to the term word, it is here doubtless to be taken, not for doctrine or instruction, but for a heavenly decree. The relative his admits of being understood as well of God himself as of Joseph; but its application to the latter appears to me to be preferable, implying that Joseph remained in prison until the issue of his affliction was manifested, which was hidden in the divine purpose. It is always to be kept in mind, that the prophet calls back the minds of men from that impious imagination, which would represent fortune as exercising a blind and capricious control over human affairs. Since nothing could be more involved in uncertainty than the welfare of the Church, whilst Joseph was accounted as a condemned person, the prophet here elevates our minds, and bids us look at the hidden word, that is, the decree, the proper opportunity and time for the manifestation of which had not yet arrived. After the same manner I explain what follows, the word of God tried him To expound it of Joseph's prophesying, 214 as many do, seems too refined. Until the happy issue appeared, which God kept long hidden and in suspense, Joseph's patience was severely tried. What worldly men, who acknowledge not God to be the Governor of human affairs, call fate, the prophet distinguishes by a more appropriate name, terming it word, and the word of each man. Nor do I see any impropriety in using the French word destinée. When the Stoics dispute, or rather babble, about destiny, they not only involve themselves and the thing also of which they treat in intricate mazes, but, at the same time, involve in perplexity an indubitable truth; for in imagining a concatenation of causes, they divest God of the government of the world. It is an impious invention so to link together causes, interwoven with each other, as that God himself should be tied to them. Our faith then ought to mount up to his secret counsel, by which, uncontrolled, he directs all things to their end. This passage also teaches us that God will continue the afflictions of the godly only until they are thereby thoroughly proved.
20. The king sent and loosed him; even the ruler of the people, and set him free. 21. He made him lord over his house; and ruler over all his substance: 22. To bind his princes 215 at his pleasure; and to teach his elders wisdom. 23. And Israel came into Egypt; and Jacob sojourned in the land of Ham. 216 24. And he greatly increased his people, and multiplied 217 them above their oppressors.
20. The king sent and loosed him The Psalmist celebrates in high terms the deliverance of Joseph; for God's singular power was conspicuously displayed in a matter so incredible. What is of more rare occurrence than for a most powerful monarch to bring a stranger out of prison to constitute him ruler over his whole kingdom, and to raise him to a rank of honor, second only to himself? The phrase in verse 22, to bind his princes, is commonly explained as implying that Joseph was invested with the chief sovereignty in the administration of the government, so that he could cast into prison, at his pleasure, even the nobles of the realm. Others, conceiving this interpretation to be somewhat harsh, derive the verb לאסור, lesor, which Moses employs, not from אסר, asar, which signifies to bind, but from יסר, yasar, which signifies to instruct, by changing the letter י, yod, into א, aleph. 218 But I am surprised that neither of them have perceived the metaphor contained in this word, which is, that Joseph held the lords of Egypt bound to him at his pleasure, or subject to his power. What is here spoken of is not fetters, but the bond or obligation of obedience, both the princes and all others being dependent on his will. The expression, which is added a little after, to teach his elders wisdom, evinces that Joseph did not bear sway like a tyrant, difficult and rare a thing as it is for men, when invested with sovereign power, not to give loose reins to their own humor: but that he was a rule and a pattern, even to the chief of them, in the high degree of discretion which he exemplified in the administering the affairs of state.
23. And Israel came into Egypt The prophet does not rehearse the whole history, nor was this necessary. He only presents to our view how divine providence was concerned in it, which very few consider in reading the narrative of Moses. He accordingly declares, that after Joseph had been sent before into Egypt, to be the means of supporting his father and the whole family, Jacob then came into Egypt, that is, he did so when all things were admirably arranged, that he might find abundance of bread among a people, the proudest of the whole world, 219 when all others were perishing for want of food. From this it appears, that what is accounted to be slowness in God, tends to no other end than to accomplish his work on the best possible occasion.
24. And he greatly increased his people The singular favor of God towards his Church is now commended by the additional circumstance, that within a short space of time, the chosen people increased beyond the common proportion. In this matter the wonderful blessing of God was strikingly displayed. So much the more offensive then is the barking of some dogs, who insolently scoff at the account given by Moses of the multiplying of the people, because it goes far beyond what takes place in the ordinary course of things. Had the people increased only at the common rate, these persons would have immediately objected, that therein no work of God was to be seen. Thus the object which they pursue by their cavillings is nothing else than to make it to be believed, that the blessing of God had no connection with the case. But we, who are persuaded that it is unwarrantable for us to measure God's power according to our own understandings, or according to what happens by the common law of nature, reverently admire this extraordinary work of his hand. The subsequent clause is a little obscure, especially if we read, The people were strengthened; 220 for the prophet does not seem to refer to that period when the Israelites lived at ease and in prosperity, but to the time when they were contemptuously and barbarously dealt with as slaves. We may, however, understand the language as spoken by anticipation, — as pointing to what was to happen. In the following verse, it is affirmed, that the Egyptians having changed their mind, began to treat the people with cruelty. Although then the Egyptians did not as yet openly exercise their cruelty against the people, when they were increasing both in number and strength, yet the prophet calls them persecutors. It is certain, that the Israelites, even when they were oppressed as slaves, were a terror to their enemies; and Moses plainly affirms, (Ex 1:12) that when they were under tyranny and wrongful oppression, it was still abundantly manifest, that the blessing of God rested upon them.
25. He turned their heart, so that they hated his people, and dealt craftily with his servants. 26. He sent Moses his servant; Aaron whom he had chosen. 27. They set among them the words of his signs and his miracles in the land of Ham. 28. He sent darkness, and made it dark; and they were not rebellious against his words. 29. He turned their waters into blood, and killed their fish. 30. Their land brought forth frogs, yea, even within the chambers of their kings.
25. He turned their heart, so that they hated his people The Egyptians, though at first kind and courteous hosts to the Israelites, became afterwards cruel enemies; and this also the prophet ascribes to the counsel of God. They were undoubtedly driven to this by a perverse and malignant spirit, by pride and covetousness; but still such a thing did not happen without the providence of God, who in an incomprehensible manner so accomplishes his work in the reprobate, as that he brings forth light even out of darkness. The form of expression seems to some a little too harsh, and therefore they translate the verb passively, their (i.e., the Egyptians') hearts were turned. But this is poor, and does not suit the context; for we see that it is the express object of the inspired writer to put the whole government of the Church under God, so that nothing may happen but according to his will. If the delicate ears of some are offended at such doctrine, let it be observed, that the Holy Spirit unequivocally affirms in other places as well as here, that the minds of men are driven hither and thither by a secret impulse, (Pr 21:1) so that they can neither will nor do any thing except as God pleases. What madness is it to embrace nothing but what commends itself to human reason? What authority will God's word have, if it is not admitted any farther than we are inclined to receive it? Those then who reject this doctrine, because it is not very grateful to the human understanding, are inflated with a perverse arrogance. Others malignantly misrepresent it, not through ignorance or by mistake, but only that they may excite commotion in the Church, or to bring us into odium among the ignorant. Some over-timid persons could wish, for the sake of peace, that this doctrine were buried. They are surely ill qualified for composing differences. This was the very cause why in former times the doctors of the Church, in their writings, swerved from the pure and genuine truths of the gospel, and turned aside to a heathen philosophy. Whence originated the doctrine of free-will, whence that of the righteousness of works, but because these good fathers were afraid of giving occasion to evil-tongued or malignant men if they freely professed what is contained in the sacred Scriptures? And had not God, as it were by a strong hand, prevented Augustine, he would, in this respect, have been exactly like the rest. But God, so to speak, polishing him with a hammer, corrected that foolish wisdom, which rears its crest against the Holy Spirit. The Holy Spirit, we see, affirms that the Egyptians were so wicked, that God turned their hearts to hate his people. The middle-scheme men seek to evade and qualify this statement, by saying, that his turning their hearts, denotes his permitting this; 221 or, that when the Egyptians set their hearts upon hating the Israelites, he made use of their malice, as what, so to speak, came accidentally in his way; as if the Holy Spirit, from being defective in the power of language, spoke one thing, when he meant another. If the doctrine of this text, at first sight, seem strange to us, let us remember that God's judgments, in other places, are justly called "unsearchable," (Ro 11:33) and "a great deep," (Ps 36:6) Did not our capacity fail in reaching the height of them, they would not have that intricacy and mystery by which they are characterized. It is, however, to be observed, that the root of the malice was in the Egyptians themselves, so that the fault cannot be transferred to God. I say, they were spontaneously and innately wicked, and not forced by the instigation of another. In regard to God, it ought to suffice us to know, that such was his will, although the reason may be unknown to us. But the reason is also apparent, which vindicates his righteousness from every objection. If we learn and keep in mind only this small word of advice, That the revealed will of God ought to be reverently acquiesced in, we will receive, without disputation, those mysteries which offend either the proud, or such as would be over-careful to remove the difficulties, in which, according to their view, such mysteries seem to be involved. 222 The prophet next expresses the manner in which the Egyptians wrought mischief against the people of God: they did not assault them openly, that they might put them to death, but they endeavored, in the way of craft and policy, to oppress them by little and little. His expression is borrowed from Moses himself. And it is purposely used, that we may not think that the hearts of the ungodly are permitted without restraint to work our destruction. It is a consideration which ought surely to satisfy our minds, that whatever the devil and wicked men may plot against us, God nevertheless represses their attempts. But it is a double confirmation of our faith, when we hear that not only their hands are bound, but also their hearts and thoughts, so that they can purpose nothing except what God pleases.
26 He sent Moses his servant Here the prophet briefly adverts to such things regarding the deliverance of the people as were worthy of particular notice. Had the Egyptians of their own accord suffered the people to depart, neither the service of Moses nor miracles would have been required. God then appointed that their deliverance should take place in such a way, as would render the denial of his being its author impossible. Moses is called the servant of the Lord, to teach us that he was not self-elected to his office, and that he attempted nothing by his own authority, but, being the minister of God, executed the office with which he had been intrusted. The same thing is expressed still more plainly with respect to Aaron, when he is said to have been chosen What is attributed to each of these eminent men in particular, applies equally to both, and therefore the sentence ought to be explained thus: God sent Moses and Aaron, his servants, not because of their own intrinsic fitness, or because they spontaneously offered to him their service, but because he chose them. This passage teaches us, that those who are engaged in active and useful service for the Church, are not prepared exclusively by their own exertions, or framed to it by their own talents, but are stirred up thereto by God. Moses was a man of heroic virtue: but, considered merely in himself, he was nothing. Accordingly, the prophet would have all that is accounted worthy of remembrance in Moses, as well as in Aaron, to be ascribed to God alone. Thus it appears that whatever men do for the welfare of the Church, they owe the power of doing it to God, who, of his free goodness, has been pleased thus to honor them.
27. They set among them the words of his signs 223 The prophet, in the first place, briefly glances at those things which Moses has detailed at greater length. Nor does he follow the order of the events observed in the history; for he contents himself with showing, that the deliverance of the chosen people was the work of God. He again distinguishes between the power of God, and the ministry of Moses and Aaron. He indeed asserts that these men performed miracles, but these miracles proceeded from God, so that celestial power was not obscurely displayed by their instrumentality.
In the 28th verse he specifics one of these miracles, which yet was not the first in order, but from which it is easy to gather that God was the author of the deliverance of Israel, and in which the course of nature was entirely changed; for nothing is more astonishing than to see the light turned into darkness. In the second clause, he commends the faithfulness of Moses and Aaron, in courageously executing whatever God had commanded them: And they were not rebellious against his words 224 There was, as if it had been said, the most perfect harmony between the command of God and the obedience of both his servants.
29. He turned their waters into blood How grievous this plague was to the Egyptians may be conjectured from the consideration, that the element of water is one of the two great means of supporting life. And the power of God shines forth the brighter, from the fact, that although the land of Egypt is well irrigated, yet the Egyptians were parched with drought amidst abundance of water. It is afterwards said, that frogs were brought forth, 225 and entered even into the chambers of the kings; by which God manifestly evinced that he was the author of the miracle; for although all Egypt swarmed with frogs, the courts of the kings ought to have been exempt from this nuisance. By the term kings, is denoted either the nobles of the realm, or the king's sons, who were brought up in the expectation of the royal power; for at that time, as is well known, one king alone reigned over all Egypt. From this we learn how easily, and as it were by a kind of mockery, God humbles those who pride themselves in the flesh. He did not gather together an army to fight against the Egyptians, nor did he forthwith arm his angels, or thunder out of heaven, but brought forth frogs, which contemptuously trampled upon the pride of that haughty nation, who held in contempt the whole world beside. It would have been no disgrace for them to have been conquered by powerful enemies; but how dishonorable was it to be vanquished by frogs? God thus intended to show that he has no need of powerful hosts to destroy the wicked; for he can do this, as it were in sport, whenever he pleases.
31. He spake, and there came a swarm of flies, 226 and lice 227 in all their borders. 32. He gave them hail for rain, and flaming fire upon their land. 33. And he smote their vines and their fig trees; and destroyed the trees throughout their borders. 34. He spake, and the grasshopper came, and the caterpillar 228 without number, 35. And they devoured all the herbage in their land, and consumed the fruit of their ground. 36. And he smote all the first-born in their country, even the beginning of all their strength. 229 37. And he brought them forth with silver and gold: nor was there a feeble person among his tribes. 38. Egypt rejoiced at their departure: for their terror had fallen upon them.
31. He spake, and there came a swarm of flies By the word spake the Psalmist intimates that the flies and lice came not forth by chance. The command, we know, was uttered by the mouth of Moses; for although God could have given the command himself, he interposed Moses as his herald. God, however, gave no less efficacy to his word, when he commanded it to be uttered by a man, than if he himself had thundered from heaven. When the minister executes his commission faithfully, by speaking only what God puts into his mouth, the inward power of the Holy Spirit is joined with his outward voice. Here again it is to be observed, that the Egyptians were afflicted with the plague of the flies and lice, that God, with the greater ignominy, might subdue their rebellion and obstinacy. When it is said, that he gave them hail for rain, it denotes a hail of such appalling violence, that it could not be attributed to natural causes. It is probable that Egypt is not so subject to this annoyance as other countries, and it is very seldom visited even with rain, being watered with the Nile. This made it appear to the Egyptians the more wonderful that their country was stricken with hail. To render this calamity the more dreadful, God also mingled with it fire. The hail, then, was accompanied with a tempestuous whirlwind, that the Egyptians who had hardened themselves against the other miracles, inspired with terror, might know that they had to deal with God.
34. He spake, and the grasshopper came This calamity, which was brought upon the fields, could not be attributed to Fortune; for the grasshoppers made their appearance suddenly and in countless multitudes, so that they covered all the land of Egypt. The miracle was very evident from the word spoken, by which it was introduced. Its being announced as to happen, removed all doubt of its being the work of the Most High. Accordingly, it is expressly said, that grasshoppers and caterpillars rushed in at the commandment of God, as if soldiers should run to battle at the sound of the trumpet. Whenever these insects molest us and destroy the fruits of the earth, they are assuredly the scourges of God, but it is here intended to point out an extraordinary work of his hand. In fine, the prophet recites the last miracle, which was wrought by the angel on the night previous to the departure of the people, when he slew all the first-born throughout Egypt. I only take a hasty and passing glance at this history, as I have, in like manner, done of the other facts preceding, because they have been more copiously treated elsewhere, and at this time it is sufficient for us to know the design of the sacred writer. He, however, amplifies this display of the Divine power by a repetition, declaring that the first-born and the flower of their strength were destroyed Some translate, but unhappily, The beginning of their sorrow. As man's strength shows itself in generation, the Hebrews term the first-begotten the beginning of strength, as we have explained on Genesis 49:3, —
"Reuben, thou art my first-born, my might,
and the beginning of my strength."
37. And he brought them forth with silver and gold 230 The prophet, on the other hand, celebrates the grace of God which preserved the chosen people untouched and safe from all these plagues. If both parties had been indiscriminately afflicted with them, the hand of God would not have been so signally manifest. But now when the Israelites, amidst so many calamities, experienced an entire exemption from harm, this difference exhibits to us, as in a picture, God's fatherly care about his own people. For this reason, it is stated, Nor was there a feeble person, or one who stumbled; 231 for the verb כשל, kashal, has both these meanings. But I prefer taking it simply in this sense, That whilst Egypt was hastening to destruction, the people of God were vigorous, and free from every malady. When it is said, He brought them forth, and when it is afterwards added, in his tribes, there is a change of the number, which is quite common in the Hebrew language. Some refer the word his to God; but this I am afraid is too forced.
38. Egypt rejoiced at their departure The Psalmist sets forth the power of God from the additional circumstance, that the Egyptians willingly allowed the chosen people to depart, when yet nothing was farther from their intention. Although they wished them destroyed a hundred times, yet they thought that they had the wolf by the ears, as we say; 232 and thus the fear of revenge made them more determined to blot out the memory of that people. Whence it follows, that when they all at once laid aside their former purpose, it was a secret work of divine providence. 233 To the same effect is the statement in the preceding verse, that they were brought forth with gold and silver The Egyptians could never have had the heart voluntarily to strip themselves, to enrich those whom they would have willingly deprived of life. This was then the bounty of God, in whose hand, and at whose disposal, are all the riches of the world. He might have taken by force from the Egyptians what he had given them; but he bowed their hearts, so that of their own accord they denuded themselves. The expression, for their terror had fallen upon them, is to be understood passively; for the Israelites were not afraid of the Egyptians, but, on the contrary, were terrible to them. Nor does the prophet speak of an ordinary fear. A little before fear had stirred them up to cruelty and tyranny; but as even to that day, they had endeavored, with indomitable audacity, to shake off all fear, God suddenly laid them prostrate by the extraordinary terror which fell upon them. It is, therefore, here justly reckoned among the displays of the wonderful power of God, that he subdued the impetuous fury with which the Egyptians boiled before, that they might allow those to depart free, whom they had determined to handle rudely, and to waste in servile employments; which was like rendering sheep terrible to wolves.
39. He spread out a cloud for a covering; and fire to give light during the night. 40. He asked, 234 and he brought quails, and filled them with the bread of heaven. 41. He opened the rock, and the waters gushed out; they ran in the dry places like a river. 42. For he remembered his holy promise, which he had spoken to Abraham his servant. 43. And he brought forth his people with joy, and his chosen with gladness.
39. He spread out a cloud for a covering The Psalmist enumerates certain miracles by which God continued his grace towards his people in the wilderness. This order is worthy of notice; for it was no small confirmation which was added to that incomparable work of redemption, when God ceased not to show himself the guide of their journey. Accordingly, after they had passed through the Red Sea, he spread a cloud over them by day to protect them from the heat of the sun; and during the night, he gave them light by a pillar of fire, that even in the midst of the darkness they might have a bright token of his presence. This continued display of his goodness was surely an unquestionable proof of his perpetual love, an open demonstration that he had adopted the children of Abraham, to foster them under his protection even to the end. What follows concerning quails, is introduced for a different purpose than that for which reference is made to the same fact in Ps 78:26. In that passage, God's bringing in an abundance of quails is ascribed rather to his wrath than to his beneficence, that the people might satiate the flesh; and we have seen in the exposition of that place, that this is mentioned as a matter of reproach to them. But in the text before us, passing over their ingratitude, the prophet celebrates the unremitting exercise of the divine loving-kindness towards them. Some, however, may be rather inclined to take the word ask in a bad sense, because the people besought not God with humility, 235 but through their impatience proceeded at once to murmuring, or rather arrogantly spake against him. Thus taken, the passage, by way of amplification, would mean that God, departing from his own right, humoured even their unhallowed lust. As, however, their fault is not here mentioned, let us rest in that meaning which is the most simple, namely, that the blessings by which God ratified the redemption which he had wrought are here clustered together. It next follows, that they were filled with the bread of heaven This appellation, as we have seen elsewhere, is given to the manna by way of eminence. The natural way in which the food which we eat is obtained is from the ground; but God then opened his hand more widely to the Jews, and fed them even from heaven. As it was not enough for them to be refreshed with food when they were hungry, unless they were also supplied with drink, it is added, that the rock was opened, and that the waters flowed from it through the dry places, or the desert.
42. For he remembered his holy promise The Psalmist again mentions the cause why God dealt so graciously with that people, and sustained them so tenderly, namely, that he might fulfill his promise; for he had entered into a covenant with Abraham, engaging to be the God of his seed. Nor did the prophets without cause teach so carefully as we find them doing, that the free covenant is the fountain whence the deliverance, and the continual welfare of the people flowed. Thereby the grace of God became better known, since what took place, so far from happening upon the sudden, and without anticipation, was only the fulfillment of what he had promised four hundred years before. God then, for ages previous to this, gave the light of his word of promise, that his grace and truth might be brought the more distinctly into view. For this reason the prophet again repeats, that God was not led from some new cause to deliver his people, but that his design in doing so was to prove the faithfulness of his covenant, and to give it effect; just as if a man should dig up from the ground a treasure which he had buried in it. Nor is it to be doubted, that the prophet aimed at leading the faith of his countrymen still farther, — that his object was that their posterity might be persuaded beyond all doubt, that as God had then proved, in the experience of that generation, the sure and substantial truth of his promise delivered many hundred years before, so he would not be to them otherwise than their fathers had found him to be in times past. Accordingly, he signalises this promise by the epithet, holy, intimating, that after the death of Abraham it retained its virtue and efficacy unimpaired. God had spoken it to Abraham; but the force of the covenant died not with him. God continued to show himself faithful towards the posterity of the patriarch.
43. And he brought forth his people with joy The prophet makes mention of joy and gladness, the more highly to magnify the greatness of God's grace. It was no small matter, that at the very time when the Egyptians were afflicted by a severe and dreadful plague, — when the whole kingdom was full of weeping and howling, — and when in almost every house there was a dead body, — the people who a little before were groaning in great distress, or rather lay almost dead, went forth with joyful hearts. By the appellation the chosen of God, they are reminded, that his favor was not thus exercised towards them on account of their own merits, or on account of the worth of their race, but because he had adopted them, that men having nothing left them in which to vaunt themselves might learn to glory in God alone.
44. And he gave them the countries of the nations: and they possessed the labor of the peoples. 236 45. That they might observe his ordinances, and keep his law. Hallelujah.
44 And he gave them the countries of the nations The Psalmist sets forth the final cause why God in so many ways displayed his wonderful power in redeeming the people, why he did not cease to cherish and defend them in the deserts — why he gave them the possession of the land as he had promised; and this was, that they might dedicate and devote themselves wholly to his service. And, in fact, the end which God proposed in our election was, that he might have on the earth a people by whom he should be called upon and served. The more effectually to stir up the Jews to gratitude, the prophet magnifies the greatness of the divine goodness, by declaring, that they occupied far and wide the countries of the nations, and that all the property which many states had acquired with great labor, they now possessed as it were by right of inheritance. The plural number, both as to the word countries and nations, serves to exhibit in a still more striking light the divine goodness in this matter. The psalm concludes with briefly defining the manner of glorifying God, That they might keep his law It would not be enough to celebrate his grace only with the tongue. To this there must be added practical and experimental piety. And as God rejects all religious services of men's invention, the only way of rightly serving him which remains, consists in keeping his commandments.
---
Footnotes
---
Next: Psalm 106