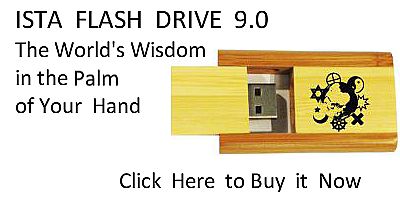 Sacred Texts
Christianity
Calvin
Index
Previous
Next
---
Calvin's Commentaries, Vol. 11: Psalms, Part IV, tr. by John King, [1847-50], at sacred-texts.com
---
The Psalmist implores Divine assistance against wicked and violent men, who persecuted the upright in a cruel and tyrannical manner. It is evident that he refers to domestic foes, whose unrighteous domination was as vexatious and oppressive to the Lord's people, as all the injuries received from the Gentile nations without.
1. O Jehovah! God of vengeances; God of vengeances, 12 shine forth. 13 2. Lift up thyself, thou Judge of the earth! render a reward to the proud. 3. O Jehovah! how long shall the wicked — how long shall the wicked triumph? 4. They pour forth, they speak hard things, all the workers of iniquity lift up themselves. 5. They break in pieces thy people, O Jehovah! and afflict thy inheritance. 6. They slay the widow, and the stranger, and murder the fatherless.
1 O Jehovah! God of vengeances We know that the Jews were surrounded by many neighbors who were not well affected towards them, and were thus incessantly subject to the assaults and oppression of bitter enemies. As this intestine persecution was even more afflictive than the rampant and unrestrained violence of the wicked, we need not wonder that the Psalmist should earnestly beseech God for deliverance from it. The expressions which he uses, calling upon God to shine forth conspicuously, and lift himself up on high, amount in common language to this, that God would give some actual manifestation of his character as judge or avenger; for in that case he is seen ascending his tribunal to exact the punishment due to sin, and demonstrate his power in preserving order and government in the world. The phraseology is used only in reference to ourselves, disposed as we are to feel as if he overlooked us, unless he stretched out his hand to help us in some visible and open manner. In calling him twice successively the God of vengeances, and then, judge of the earth, the Psalmist uses these titles as applicable to the present situation in which he stood, reminding Him in a manner of the office which belonged to him, and saying — O Lord! it is thine to take vengeance upon sinners, and judge the earth — see how they take advantage of the impunity which is extended to their guilt, and triumph audaciously in their wickedness! Not that God needs to be admonished of his duty, for he never resigns himself to indifference, and even when he seems to delay his judgments, is only adjusting them according to what he knows to be the best season; but his people conceive of him in this way to themselves, and take occasion from this to embolden and stimulate themselves to greater vehemency in prayer. 14 The same may be said of the repetition which the Psalmist uses. When the wicked then indulge in unrestrained excesses, we are to remember that God can never cease to assert his character as the judge of the earth who takes vengeance upon iniquity. Does he seem in our carnal apprehension to have at any time withdrawn and hidden himself? let us put up without hesitation the prayer which is here taught us by the Holy Spirit, that he would shine forth
3 O Jehovah! how long shall the wicked? The Psalmist justifies himself in this verse for the fervent importunity which he showed in prayer. There was need of immediate help, when the wicked had proceeded to such an extent of audacity. The necessity of our case may justly embolden us in our requests, which must be all the more readily heard as they are reasonable; and here the Psalmist insists that his complaints were not without cause, nor originated in trifling reasons, but were extorted by injuries of the most flagrant description. Notice is taken of the length of time during which their persecutions had lasted, as an aggravating circumstance. They had become hardened under the long-continued forbearance of God, and had in consequence contracted a shamelessness, as well as obstinacy of spirit, imagining that he looked upon their wickedness with an eye of favor. The term how long twice repeated, implies the extent of impunity which had been granted, that it was not as if they had newly started upon their career, but that they had been tolerated for a length of time, and had become outrageously flagitious. It was thus that in former times wicked men tyrannized to such a degree over the Church, while yet God did not interfere to apply a remedy; and we need not be surprised that he should subject her now to protracted persecutions, nor should we conclude that, because he does not immediately proceed to cure existing evils, he has utterly forsaken her. The term triumph denotes that fullness of audacious and boasting exultation which the wicked feel when they are intoxicated with continued prosperity, and conceive that they may indulge in every excess without restraint.
4 They pour forth, they speak hard things 15 He shows in still clearer terms, how their fierceness in persecution was such that they did not scruple to glory in their guilt. The Hebrew verb נבע, nabang, means more than to speak. Literally it signifies to rush or boil forth, and comes to denote figuratively the uttering of reckless or rash words. We see how wicked men are instigated by pride and vain-glory, to demean and disgrace themselves so far as to boast vain-gloriously of their power, breathing forth threatenings of bloodshed, violence, and monstrous cruelty. It is to such ebullitions that the Psalmist refers, when men who are lost to all sense of shame and modesty boast of the wickedness which they can perpetrate at will. This is what he means by their speaking hard things, uttering discourse which is under no restraint of fear, or prudential consideration, but which launches into the most unbridled license. As the Lord's people had formerly to endure the heavy trial of seeing the Church subjected to this wild tyranny and misrule, we should account it no strange thing to see the Church suffering still under miserable misgovernment, or positive oppression, but should pray for help from God, who, though he connives at wickedness for a time, eventually comes to the deliverance of his children.
5 They break in pieces thy people, O Jehovah! Having spoken of their discourse or language as vain-glorious and shameless, he proceeds to speak of their deeds, in cruelly persecuting the Church. It is hard that even the subjects of heathen princes should be subjected to unjust persecution, but a more intolerable thing still, that those who are God's own people, his peculiar inheritance, should be trampled under the foot of tyranny. The prayer before us is one which, as I have already remarked, is given with the intention that we should prefer it ourselves, when we or others may be persecuted by wicked men, and especially intestine enemies. Our safety is dear to the Lord, not only as we are men, the workmanship of his hand, but as we are his peculiar heritage; and this should lead us, when wronged at any time, to betake ourselves to God with the more confidence. It is farther added — that they spare not the widow, and the orphan, and murder the stranger God, while he has commanded us in general to cultivate equity and justice in our common intercourse, has commended the orphan, widow, and stranger, to our peculiar care, as being more exposed to injury, and therefore more entitled to humanity and compassion. To treat such objects with cruelty argues a singular degree of impiety, and contempt of divine authority, and is not only an outrage of common justice, but the infraction of a privilege of special protection which God has condescended to cast around them. 16 They who are chargeable with such conduct, particularly provoke the divine anger. As to little children especially, their helplessness and tender age will even protect them from being attacked by dogs and wild beasts. And what shall we think of the monstrous inhumanity of men, who would make them the objects of their assault? We have here a specimen of the dreadful state of matters which must then have prevailed in the Church of God. The law was there, and the ordinances of divine appointment, yet we see to what an awful extent every species of wickedness abounded. Let us beware lest we fall into a similar state of corruption, and should it so happen under our own observation that men persecute the stranger, seize the widow, and rob the fatherless, let us, in imitation of the Psalmist, who would have us alleviate their misfortunes, pray God to undertake their defense.
7. And they have said, God shall not see, the God of Jacob shall not know. 8. Understand, ye stupid 17 among the people: and ye fools, when will ye be wise? 9. He that planted 18 the ear, shall he not hear? he that formed the eye, shall he not see? 10. He that chastiseth the nations, shall not he correct? he that teacheth man knowledge. 19
7. And they have said, God shall not see When the Psalmist speaks of the wicked as taunting God with blindness and ignorance, we are not to conceive of them as just exactly entertaining this imagination of him in their hearts, but they despise his judgments as much as if he took no cognisance of human affairs. Were the truth graven upon men's hearts that they cannot elude the eye of God, this would serve as a check and restraint upon their conduct. When they proceed to such audacity in wickedness as to lay the hand of violence upon their fellow-creatures, to rob, and to destroy, it shows that they have fallen into a state of brutish security in which they virtually consider themselves as concealed from the view of the Almighty. This security sufficiently proves at least, that they act as if they never expected to be called to an account for their conduct. 20 Though they may not then be guilty of the gross blasphemy of asserting in so many words that God is ignorant of what goes forward in the world, a mere nothing in the universe — the Psalmist very properly charges them with denying God's providential government, and, indeed, avowedly stripping him of the power and function of judge and governor, since, if they really were persuaded as they ought of his superintending providence, they would honor him by feeling a reverential fear — as I have elsewhere observed at greater length. He intends to express the lowest and most abandoned stage of depravity, in which the sinner casts off the fear of God, and rushes into every excess. Such infatuated conduct would have been inexcusable even in heathens, who had never heard of a divine revelation; but it was monstrous in men who had been brought up from infancy in the knowledge of the word, to show such mockery and contempt of God.
8 Understand, ye stupid among the people As it was execrable impiety to deny God to be Judge of the earth, the Psalmist severely reprimands their folly in thinking to elude his government, and even succeed by artifices in escaping his view. The expression, stupid among the people, is stronger than had he simply condemned them as foolish. It rendered their folly more inexcusable, that they belonged to the posterity of Abraham, of whom Moses said,
"What people is there so great, who have their gods so near unto them, as the Lord thy God hath this day come down unto thee? For this is your understanding and wisdom before all nations, to have God for your legislator." (De 4:7)
21 Perhaps, however, he may be considered as addressing the rulers and those who were of higher rank in the community, and styling them degraded among the people, that is, no better than the common herd of the vulgar. Proud men, who are apt to be blinded by a sense of their importance, require to be brought down, and made to see that in God's estimation they are no better than others. He puts them on a level with the common people, to humble their self-complacency; or we may suppose that he hints with an ironical and sarcastic allusion to their boasted greatness, that they were distinguished above others chiefly for pre-eminent folly — adding, at the same time, as an additional aggravation, that they were obstinate in their adherence to it; for as much is implied in the question, When will ye be wise? We might consider it an unnecessary assertion of Divine Providence to put the question to the wicked, Shall not he who made the ear hear? because there are none so abandoned as openly to deny God's cognisance of events; but, as I have observed above, the flagrant audacity and self-security which most men display in contradicting his will, is a sufficient proof that they have supplanted God from their imaginations, and substituted a mere dead idol in his place, since, did they really believe him to be cognisant of their actions, they would at least show as much regard to him as to their fellow-creatures, in whose presence they feel some measure of restraint, and are prevented from sinning by fear and respect. To arouse them from this stupidity, the Psalmist draws an argument from the very order of nature, inferring that if men both see and hear, by virtue of faculties which they have received from God the Creator, it is impossible that God himself, who formed the eye and the ear, should not possess the most perfect observation.
10. He that chastiseth the nations, shall not he correct? He would have them argue from the greater to the less, that if God did not spare even whole nations, but visits their iniquity with punishment, they could not imagine that he would suffer a mere handful of individuals to escape with impunity. The comparison intended, however, may possibly be between the Gentiles and the Jews. If God punished the heathen nations, who had not heard his word, with much severity, the Jews might expect that they, who had been familiarised to instruction in his house, would receive still sharper correction, and that he would vindicate his justice most in that nation over which he had chosen to preside. Still the former sense of the passage appears to me preferable, That it is folly in any number of individuals to flatter themselves with impunity, when they see God inflicting public punishment upon collective people. Some think there is an exclusive allusion to the signal and memorable instances of Divine judgment recorded in Scripture, as in the destruction of Sodom with fire from heaven, (Ge 19.) and of the whole human family by the flood, (Ge 7.) But the simpler meaning is best, That it were the height of madness in individuals to think that they could escape when nations perish. In adding that God teacheth men knowledge, 22 the Psalmist glances at the overweening confidence of such as despise God, and pride themselves in their acuteness and shrewdness, as we find Isaiah denouncing a woe against those crafty enemies of God who dig deep, that they may hide themselves from his sight, (Isa 29:15.) It is a disease prevalent enough in the world still. We know the refuges under covert of which both courtiers and lawyers take occasion to indulge in shameless mockery of God. 23 It is as if the Psalmist had said — You think to elude God through the confidence which you have in your acute understandings, and would pretend to dispute the knowledge of the Almighty, when, in truth, all the knowledge which is in the world is but as a drop from his own inexhaustible fullness.
11. Jehovah knoweth the thoughts of men, 24 that they are vain. 25 12. Blessed is the man whom thou hast instructed, O God! And taught out of thy law; 13. To give him rest from days of evil whilst the pit is digged for the wicked.
11. Jehovah knoweth the thoughts of men, etc. He again insists upon the folly of men in seeking to wrap themselves up in darkness, and hide themselves from the view of God. To prevent them from flattering themselves with vain pretexts, he reminds them that the mists of delusion will be scattered at once when they come to stand in God's presence. Nothing can avail them, so long as God from heaven stamps vanity upon their deepest counsels. The Psalmist's design in citing them before the Judge of all, is to make them thoroughly search and try their own hearts; for the great cause of their self-security lay in failing to realize God, burying all distinction between right and wrong, and, so far as that was possible, hardening themselves against all feeling. They might contrive to soothe their minds by means like these, but he tells them that God ridiculed all such trifling. The truth may be a plain one, and well known; but the Psalmist states a fact which many overlook, and which we would do well to remember, That the wicked, when they attempt to hide themselves under subtile refuges, cannot deceive God, and necessarily deceive themselves. Some read — They (that is, men themselves) are vanity; but this is a forced rendering, and the form of expression is one which both in the Greek and Hebrew may be translated, God knows that the thoughts of men are vain.
12 Blessed is the man whom thou hast instructed, O God! The Psalmist now passes from the language of censure to that of consolation, comforting himself and others of the Lord's people with the truth, that though God might afflict them for a time, he consulted their true interests and safety. At no period of life is this a truth which it is unnecessary to remember, called as we are to a continued warfare. God may allow us intervals of ease, in consideration of our weakness, but would always have us exposed to calamities of various kinds. The audacious excesses to which the wicked proceed we have already noticed. Were it not for the comfortable consideration that they are a blessed people whom God exercises with the cross, our condition would be truly miserable. We are to consider, that in calling us to be his people, he has separated us from the rest of the world, to participate a blessed peace in the mutual cultivation of truth and righteousness. The Church is often cruelly oppressed by tyrants under color of law — the very case of which the Psalmist complains in this psalm; for it is evident that he speaks of domestic enemies, pretending to be judges in the nation. Under such circumstances, a carnal judgment would infer, that if God really concerned himself in our welfare he would never suffer these persons to perpetrate such enormities. To prevent this, the Psalmist would have us distrust our own ideas of things, and feel the necessity of that wisdom which comes from above. I consider the passage to mean that it is only in the Lord's school we can ever learn to maintain composure of mind, and a posture of patient expectation and trust under the pressure of distress. The Psalmist declares that the wisdom which would bear us onward to the end, with an inward peace and courage under long-continued trouble, is not natural to any of us, but must come from God. 26 Accordingly, he exclaims, that those are the truly blessed whom God has habituated through his word to the endurance of the cross, and prevented from sinking under adversity by the secret supports and consolations of his own Spirit.
The words with which the verse begins, Blessed is the man whom thou hast instructed, have no doubt a reference to chastisements and experience of the cross, but they also comprehend the gift of inward illumination; and afterwards the Psalmist adds, that this wisdom, which is imparted by God inwardly, is, at the same time, set forth and made known in the Scriptures. 27 In this way he puts honor upon the use of the written word, as we find Paul saying, that all things
"were written for our learning, that we, through patience and comfort of the Scriptures, might have hope" (Ro 15:4)
This shows from what quarter we are to derive our patience — the oracles of God, which supply us with matter of hope for the mitigation of our griefs. In short, what the Psalmist means is summarily this: Believers must, in the first place, be exhorted to exercise patience, not to despond under the cross, but wait submissively upon God for deliverance; and next, they must be taught how this grace is to be obtained, for we are naturally disposed to abandon ourselves to despair, and any hope of ours would speedily fail, were we not taught from above that all our troubles must eventually issue in salvation. We have here the Psalmist's testimony to the truth, That the word of God provides us with abundant ground of comfort, and that none who rightly avails himself of it need ever count himself unhappy, or yield himself to hopelessness and despondency. One mark by which God distinguishes the true from the false disciple is, that of his being ready and prepared to bear the cross, and waiting quietly for the Divine deliverance, without giving way to fretfulness and impatience. A true patience does not consist in presenting an obstinate resistance to evils, or in that unyielding stubbornness which passed as a virtue with the Stoics, but in a cheerful submission to God, based upon confidence in his grace. On this account it is with good reason that the Psalmist begins by laying it down as a fundamental truth, necessary to be learned by all the Lord's people, That the end of those temporary persecutions, to which they are subjected, is their being brought at last to a blessed rest after their enemies have done their worst. He might have contented himself with saying, that the truly blessed were those who had learned from God's word to bear the cross patiently, but that he might the more readily incline them to a cheerful acquiescence in the Divine disposals, he subjoined a statement of the consolation which tends to mitigate the grief of their spirits. Even supposing that a man should bear his trials without a tear or a sigh, yet if he champ the bit in sullen hopelessness — if he only hold by such principles as these, "We are mortal creatures," "It is vain to resist necessity, and strive against fate," "Fortune is blind" — this is obstinacy rather than patience, and there is concealed opposition to God in this contempt of calamities under color of fortitude. The only consideration which will subdue our minds to a tractable submission is, that God, in subjecting us to persecutions, has in view our being ultimately brought into the enjoyment of a rest. Wherever there reigns this persuasion of a rest prepared for the people of God, and a refreshment provided under the heat and turmoil of their troubles, that they may not perish with the world around them, — this will prove enough, and more than enough, to alleviate any present bitterness of affliction.
By evil days, or days of evil, the Psalmist might thus mean the everlasting destruction which awaits the ungodly, whom God has spared for a certain interval. Or his words may be expounded as signifying, that the man is blessed who has learned to be composed and tranquil under trials. The rest intended would then be that of an inward kind, enjoyed by the believer even during the storms of adversity; and the scope of the passage would be, that the truly happy man is he who has so far profited, by the word of God, as to sustain the assault of evils from without, with peace and composure. But as it is added, whilst 28 the pit is digged for the wicked, it would seem necessary, in order to bring out the opposition contained in the two members of the sentence, to suppose that the Psalmist rather commends the wisdom of those who reckon that God afflicts them with a view to saving them from destruction, and bringing them eventually to a happy issue. It was necessary to state this second ground of comfort, because our hearts cannot fail to be affected with the most intense grief when we see the wicked triumph, and no Divine restraint put upon them. The Psalmist meets the temptation by appropriately reminding us that the wicked are left upon earth, just as a dead body which is stretched out upon a bed, till its grave be dug. Here believers are warned that, if they would preserve their constancy, they must mount their watchtower, as Habakkuk says, (Hab 2:1) and take a view in the distance of God's judgments. They shall see worldly men rioting in worldly delights, and, if they extend their view no farther, they will give way to impatience. But it would moderate their grief, would they only remember that those houses which are nominally appropriated to the living, are, in fact, only granted to the dead, until their grave be digged; and that, though they remain upon earth, they are already devoted to destruction. 29
14. Surely Jehovah will not cast off his people, and he will not forsake his inheritance. 15. But judgment will return unto righteousness, and all the upright in heart after him.
14 Surely Jehovah will not cast off his people He enforces the same truth which he had stated above in still clearer terms, denying it to be possible that God should cast off his people, whom he had chosen in a manner to be his inheritance. When assailed by afflictions, we should fly to this consideration, as a sanctuary of refuge, that we are God's people, gratuitously adopted into his family, and that he must necessarily have a most intimate and tender regard for our safety, having promised to watch as carefully over his Church as if it were his own heritage. We are thus again taught that our patience will soon give way and fail, unless the tumult of carnal suggestions be allayed by a knowledge of the Divine favor shining in upon our souls.
15. But judgment will return unto righteousness In the dark season of affliction, it is not easy to recognize the secret love which God even then bears to his own children, and the Psalmist adduces another ground of comfort, in the consideration that God will eventually put an end to the confusions which perplex them, and reduce matters to order. The form of expression used by the Psalmist is a little obscure, and this has led some to read the first part of the verse, as if it contained two distinct clauses — justice will return at the end, and then, judgment will return This is a violent wresting of the context. I have no doubt the Psalmist meant to say that judgment would be fitted or conformed to justice. And by judgment here is meant, as in many other places, the government or public state of matters. The confusion which prevails in the world, seems to argue some defect or unrighteousness of administration; and he holds out to us that it shall be well in the issue. More is said than merely that men who indulged in reckless oppression would be brought back to equitable dealing. A deeper meaning is intended, That God, when he interposed to restore the condition of his people, would bring forth openly to the light his justice which had lain concealed; by which we are not to understand that he ever deviates the least in his providence from the strictest rectitude, only there is not always that harmony and arrangement which might make his righteousness apparent to man's view, and the correction of this inequality is here called justice of government. 30 As the sun's light is hid from view at night, or at a cloudy season, so when the wicked persecute the righteous, and are allowed to indulge in iniquity without restraint, the Divine justice is obscured by the clouds which are thus interposed between us and the providence of God, and judgment is in a manner separated from justice. But when things are brought back again to their proper state, justice and government are seen to harmonize perfectly together in the equality which prevails. 31 Faith no doubt, should enable us to discern the justice of God even when things are most dark and disordered; but the passage speaks of what would be obvious to sense and actual observation, and asserts that the justice of God would shine as the sky when all is calm and serene.
And all that are upright in heart after him Some read, after it, that is, after righteousness; but as by righteousness here we are to understand the equal and harmonious government which prevails when God takes vengeance upon the wicked and delivers his own people, this rendering will scarcely suit. It would rather seem that God himself is to be understood, so that the relative is here without an antecedent. In the Hebrew, when mention is made of God, the relative is not unfrequently put instead of the name. The words then mean, that upon God's restoring order in the world, his people would be encouraged to follow him with greater alacrity. Even when called to bear the cross, they sigh after him under their troubles and distresses, but it binds them more closely to his service when they see his hand stretched forth in this visible manner, and sensibly experience his deliverance.
16. Who will rise up for me against my adversaries? who will stand up for me 32 against the workers of iniquity? 17. Unless Jehovah had been my help, my soul had well nigh dwelt in silence. 33 18. If I said, My foot has fallen, thy kindness, O Jehovah! has held me up. 34 19. In the multitude of my thoughts, 35 thy comforts within me delight my soul. 36
16. Who will rise up for me against my adversaries? Here the Psalmist points out, in a lively and graphic manner, how destitute he was of all human aid. As if at the moment in danger, he cries out — Who will stand up for me? Who will oppose himself to my enemies? And immediately afterwards he replies, that had not God helped him, he must have despaired of safety. In declaring that he had been thus miraculously rescued from death, when deserted by all the world, he commends the more God's kindness and grace. When men aid us, they are only instruments by which the grace of God works; but we are apt not to recognize God's hand when we see any subordinate agency in the deliverance. He speaks of his life dwelling in silence, (verse 17) for the dead lie in the grave without feeling or strength. Thus the Psalmist owns that there was no means by which his life could have been preserved, had not God interposed without delay.
18. If I said, My foot has fallen What is said in this verse confirms the preceding statement. The more to commend God's kindness and power, he declares that it was no common danger from which he had been rescued, but in a manner from present death. The import of the language is, that death stared him so full in view, that he despaired of himself; as Paul speaks of having had the message of death in himself, when his condition was desperate, and he had given up hope of life, (2Co 1:9.) The fact of the Psalmist having been delivered after he had considered death certain, made the Divine interposition the more conspicuous. If we understand him as speaking of temporal death only in the expression, My foot has fallen — there is nothing unaccountable in the circumstance of his having despaired, 37 as God often prolongs the life of his people in the world, when they had lost hope, and were preparing for their departure. Possibly, however, the Psalmist only means that this was the language of sense; and this is the more probable, because we have already seen that he never ceased praying to God — a proof that he had still some hope. The next verse affords still further proof, for there he tells us that his afflictions were always mixed with some comfort. By thoughts, he means anxious and perplexing cares, which would have overwhelmed him had not consolation been communicated to him from above. We learn this truth from the passage, That God interposes in behalf of his people, with a due regard to the magnitude of their trials and distresses, and at the very moment which is necessary, enlarging them in their straits, as we find stated in other places. The heavier our calamities grow, we should hope that Divine grace will only be the more powerfully manifested in comforting us under them, (Ps. 4:1, Ps. 118:5,) But should we through weakness of the flesh be vexed and tormented by anxious cares, we must be satisfied with the remedy which the Psalmist here speaks of in such high terms. Believers are conscious of two very different states of mind. On the one hand, they are afflicted and distressed with various fears and anxieties; on the other, there is a secret joy communicated to them from above, and this in accommodation to their necessity, so as to preserve them from being swallowed up by any complication or force of calamity which may assail them.
20. Shall the throne of iniquities have fellowship with thee, framing molestation for law? 38 21. They will gather together against the soul of the righteous, and condemn the innocent blood. 22. But Jehovah has been my fortress; and my God for the rock of my confidence. 23. And he shall repay their own iniquity upon them, and shall cut them off in their wickedness; Jehovah our God shall cut them off.
20 Shall the throne of iniquities have fellowship with thee? He again derives an argument for confidence from the nature of God, it being impossible that he should show favor to the wicked, or sanction their evil devices. With God for their enemy, how could they escape being destroyed? The words have greater force from being thrown into the form of a question, to show how completely opposed all sin is to the divine nature. The term throne is used, because those against whom the present charge is brought were not common robbers or assassins, who are universally recognized as infamous, but tyrants who persecuted the Lord's people under color of law. These, although occupying the throne which has been consecrated to God, have stained and polluted it with their crimes, and therefore have nothing in common with it. The meaning is brought out more clearly in the subsequent clause of the verse, where they are declared to be persons utterly estranged from God, who frame molestation for law, or, as the Hebrew word חק, chok, signifies, decree of law, or statute order. The Psalmist aims at those profligate judges who, under pretense of pursuing the strict course of office, perpetrate the worst species of enormities. Judges of this abandoned character, as we know, with no other view than to retain possession of a specious name for integrity, invent various excuses to defend their infamous oppressions. The meaning of the Psalmist is apparent then; and it is this, that honorable as a throne may be, so far as the name goes, it ceases to have any worth or estimation with God when abused by wicked men; for iniquity can never meet with his approbation.
21. They will gather together against the soul of the righteous As the Hebrew word גדד, gadad, or גוד, gud, 39 signifies to collect forces or a band of men, the Psalmist evidently intimates that he had to do with leading persons of influence, and not with those merely in private station. The term implies too, that it was not merely one or two private individuals who persecuted him, and others of the Lord's people, but a public convention. Melancholy and disgraceful must the state of matters have been, when the wicked thus ruled in lawful assembly, and those who formed the college of judges were no better than a band of robbers. The case becomes doubly vexatious, when the innocent victims of oppression are not only injured, but have a stigma fixed upon their character. And what more unseemly spectacle, than when the whole course of judicial administration is just a foul conspiracy against good and innocent men? 40 The instance here recorded should prepare us for a like emergency, if it chance to occur in our own day, when the wicked may be permitted, in the providence of God, to mount the seat of judgment, and launch destruction upon the upright and the righteous, under color of law. Intolerable as it might seem at first sight, that persons innocent of any crime should meet with cruel persecution, even from the hands of judges, so as to be loaded with ignominy, we see that God tried his children in other times by this double species of oppression, and that we must learn to bear submissively not only with unrighteous violence, but with charges most injurious to our character, and most undeserved. 41
22 But Jehovah has been my fortress The Psalmist declares, that great as were the extremities to which he had been reduced, he had found sufficient help in the single protection of God; thus passing a new commendation upon his power, which had been such as alone, and unaided, to put down the mightiest endeavors — all the force and the fury of his numerous enemies. He does more than say that God was a fortress, where he might hide with safety, and from the top of which he could bid defiance to every assault. Having congratulated himself upon the divine protection, he proceeds to denounce destruction upon his enemies; for it is to be considered as God's special prerogative to make the evil which his enemies devise against his people recoil upon their own heads. The mere defeating, and frustrating their attempts, would afford no inconsiderable display of divine justice; but the judgment of God is far more marvellously manifested when they fall into the pit which they themselves had prepared, when all the subtle plans which they have adopted for ruining the innocent end in their being destroyed by their own craftiness, and when having done their utmost, they fall by their own sword. We are slow to believe that this shall be the issue, and accordingly it is said twice — he shall cut them off — the Lord our God shall cut them off It may be noticed also, that the Psalmist in using the expression our God, holds out a ground of encouragement to the faithful, reminding us of what he had said above, that God will not forget his own inheritance, even his people whom he has brought unto the faith of himself.
---
Footnotes
"Beam forth with all thy radiance bright."
"The Hebrew verb," he observes, "signifies to irradiate, shine forth, as God in glory; Ps. 80:1, Ps. 50:2; and that either in vengeance, as in this place, or kindness, as in Job 10:3." — See Parkhurst's Lexicon on יפע
Thus in Psalms 62:11, it is best rendered from the Hebrew, 'Trust not in oppression and rapine, אל-תהבלו, become not vain,' i e., fools, to signify that those that so trust, that depend on unlawful means for enriching themselves, will certainly be deceived, find this the most perfect folly in the event. And the term folly being that by which the Atheist is most frequently expressed in Scripture, will be most agreeable to this place, where the Atheist's cogitations are described, verse 7, confident of God's not seeing nor regarding; which thoughts of his, as they are Atheistical, and so false, and so foolish in one sense, as folly is ignorance, so are they most impudent, (which is practical and the greatest folly,) will never secure his wicked actions of impunity, but, on the contrary, will betray him to all the ruin in the world. And to this sense it is, that in verse 8 we find it said in the like style, 'Understand, O ye brutish; and ye fools, when will ye be wise?' and so this is the adequate notion of the word here." — Hammond
"To produce ease for him out of the days of adversity, Whilst the pit is digging for the impious."
"In the multitude of my anxieties within me,
Thy comforts cheered my soul."
And he observes, "The original word ישעשעו signifies 'to cause to leap or dance for joy;' but the English language will not bear an application of this image to the soul; though we say, 'to make the heart leap for joy.'"
"Is the tribunal of iniquity in accord with thee?
Decreeing wrong against me by law?"
"Legal forms," he remarks, "have often been given to the proceedings of the persecutors of God's people; and the sacred institutions, both of the civil and religious authorities, have been perverted to be the tools of oppression."
---
Next: Psalm 95