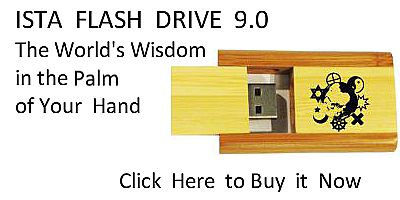 Sacred Texts
Swedenborg
Index
Previous
Next
---
Buy this Book at Amazon.com
---
Spiritual Diary, by Emanuel Swedenborg, [1758], tr. by Bush, Smithson and Buss [1883-9] at sacred-texts.com
---
Spiritual Diary
5651.
After this, visitation was made upon those who were more towards the north, where those were who are from lower Italy; and it was found, that, when left to their interiors, they betook themselves wholly to idolatrous worship, and made themselves idols of various kinds from such things as are in the sea, on earth and in heaven, and began to worship them, saying that the ancients on earth did so, and gentiles also with whom it is well and proved, by various kinds of worships, the idol the worship of which was the more successful, and that which was successful, chose. Thus the mixed multitude worshipped idols of such kinds, and made entirely after the pattern of all things which are in the sea, earth and heaven; and animals of various kinds; birds, fishes, serpents; representations of the moon and of the sun; and so forth. They also passed by the saints, whom they worshipped in the world, having proved that they are of no use. Such worship is ingrained in them, from the worship of images on earth. When, therefore, it was found that they were complete idolaters - worse than the idolaters on earth, in respect to the fact that they have denied the Divine and believe that such things avail, because through correspondences, - then, the Last Judgment came upon those mountains. Some, an earthquake first fell upon, which appeared like vast billows of the sea; and then, the towns there were shattered, and the palaces there, and fell to the ground; which being done, the mountainous [surrounding] was rolled back, thus moving to and fro over them; and so they were altogether carried off from the face of the earth. It is not granted to know whither they have been deeply cast down. (# About their inquisition see another page; [no. 5656, which we here immediately subjoin].)
5652.
The mountains which are nearer to the north, where the Neapolitans are, and at length those from Sicily, which are the most remote, - these, also, were subjected to visitation; and it was found that they have wholly rejected their religion, and, from usage and purpose, have adopted contraries, which they said were falses, and also were falses; so that, whatever was false, and was against faith, the Word and the Divine, this they have adopted and worshipped, or have established worship thence. They divided their mountain-region into two parts, at one part were the worshippers of falsity, and at the other those who were in external holiness - saying, that it is of advantage to worship a devil on the one side and the Divine on the other, in order that thus they might be protected on both sides, and that thus, however they turn themselves, they may be in security. Where their treasures were, there they placed those who were in external holiness, and the altar, and those who were in continuous employment; and thus they preserved their treasures: for this takes place through such permanent faith: otherwise, the treasures of silver and gold and precious stones, with the evil, vanish of themselves, in the other life - about which elsewhere. I saw a female saint of such a quality, who came to me, and who was clothed in linen as if belonging to a monastery. She, because by means of holiness she had communication with good spirits who were in the threshold of heaven, was in such perception that she could see the secret thoughts and affections of others. She said that she could come into heaven whenever she liked; but it was replied,
5653.
that there was, still, the intention of doing evil (for she wished to do evil in every manner, according to all the pleasure of the rulers there); and that, therefore, she could not be in heaven, for the intentions are there perceived. She said that she could not in an interior heaven; also, that she went inside and stayed there for some time, but, yet, when it was exhibited that she was of such a character, she removed herself away. But she drew out of a deep hell such things as belonged to her intention which were diabolical. Hence, she was driven into insanity, and rejected along with those who are utterly mad. Those, also, who are on the other side - where are their saints, so called because in holy external worship are such that they do all things according to the pleasure of the rulers who are on the other side, and who have the devil-worship. Thus, the one side favors the other, and holy things, profane; and thus profanation there prevails. Moreover, through the holy things of the one side, they have communication with those who are in the first threshold of heaven, who dwell above them. There is a mountainous region that rises up thence, towards the middle-space: there dwell whosoever are simple-good or upright. With these they procured to themselves a quite powerful communication; and, so far as they have communication with them, so far have they power. They speak with them, and they perform mutual kindnesses to one another, and, sometimes, they associate; but those who have been unrighteous and favored them in evil-doing, are cast down from that wide mountain-region; and thus power is, in part, taken away from them. They who are in those mountains surpass others in malignity; especially those who are in the remotest mountains near the north. They are in such sharp-sightedness and interior acuteness, that they were able to see though the thoughts of others,
5653a.
and to read all things out. This occurs by virtue of the communication with those who are in the first threshold of heaven. In a word, they are most keen, especially those who are from Sicily. There hence appears at the tip of their nose, a certain bright light; and, from their ears, as it were a shrub, glittering with crystals and suspended; but the part below the nostrils, or the region of the mouth, was completely black, like hell; so that it could not appear. I told them that they place wisdom in wickedness, when nevertheless wickedness is not wisdom; because wickedness brings them to hell, or to eternal unhappiness, but true wisdom which is without wickedness to heaven, consequently to eternal happiness. At these things they became silent; and, at length, they said that they do not know that any other wisdom exists than such as they possess; and that the wisdom of others is only simplicity, in which they by no means wish to be.
5654.
That the exceedingly wicked are near the northern quarter, and also remotely there, is because those become the stupidest of all, when vastated; because wickedness, with these, penetrates all and every single one of their interiors. Hence they have afterwards so little intellectual life, that they are as it were logs - as was said. It is known [to me], that, in the confine between the northern and the western tract under the mountainous region, are the stupid.
5655.
5655-1 That they were worshippers of a devil was also discovered. They had books in which the doctrine of their worship was, and books in agreement therewith; and one book and another was taken away from them, and read before others. In it, was a doctrinal of this kind: that they should beseech God the Father that He would excuse them for having recourse to a devil, because He is not willing to assist them, and they know that they obtain aid from the devil; wherefore, they have recourse to him, and set up his worship, calling him their patron. And the other book was opened, which was written in mere characters after the manner which prevails in the celestial kingdom, and this by means of curves and simple inflections; and it was deciphered. It was, that nothing was from the Divine, but everything from the devil such, also, had been their interior religion when they lived in the world, although the exterior appeared different. They were asked why they so behave; since they have whatever is necessary, as houses, food and clothing, and likewise were able to live among each other as in the world what more they want, that they should betake themselves to the worship of a devil. They answered that it is in order that they may rule over all others round about and possess all #
5656.
They are accustomed to treat all whomsoever they come across, in the following manner: they are able, by their art, to lead to themselves anyone they see, and to cause his presence with themselves, howsoever he may resist; and, then, they disclose his evils (for evil spirits, especially sirens, are able to do this); and, thus, they accuse and condemn him. If he is not then driven to accepting their worship - either their devil-worship, or the hypocritical acting of holiness on the other side 5656-1 - they cast such ones into dusky caverns around their mountain: but, still, they are taken out by the Lord.
5657.
# 5657-1 those things [which belong to them], as respects souls and bodies; and that they do not obtain this from the Divine. Wherefore, it was said, that, therefore, they will avail nothing, nor rule over a single one, but that they will be the slaves of all.
5658.
Then, the upright spirits from whom they had their acuteness, having been removed, they became insane, and rushed from the southern part of the mountain, where the devil worshippers were, downwards, out of the mountain into the hell which they adored. And so [did] they all [to a place] where were black caverns, into which they entered. And so it happened to them as was said. Their town, also, fell together in a heap. Those who were at the other side, where were the external sanctities of which above were also nearly all cast out thence into the northern gulf, where the stupid are. One of the Sicilians came to me; and he was dusky and black like a devil.
5659.
ABOUT NATURALISTIC PERSONS IN THE OTHER LIFE. The majority of these are such as have thought in the world, when they heard from preaching, or came into any thought from the speech of another, and seem to be vanquished by some reason which they cannot gainsay that, whether it is or is not, true, they do not know; whether there is a God, whether there is a heaven, whether there is faith, whether such things as belong to the Church; [saying to themselves] "I might easily believe them if I were to see them in another life - if I come thither;" supposing that they will believe if they see for certain, or hear for certain. But this by no means happens. They who have not faith when in the world do not have faith in the other life. I have spoken with such ones; and they were convicted of being in error. They seized upon the truth. And, when they turned the face to me, they believe. But, immediately they turn themselves to their own loves, or turn themselves away from me and to themselves, then they are instantly in the like faith to that in which they were in the world, and altogether against those things which they have heard. Nor are they any longer able to be led to the truths of faith; for the whole interior intellectual life is from their principles: wherefore, [to be so led] would be to destroy that life.
5660.
HOW MAIDENS ARE EDUCATED IN THE OTHER LIFE AND IN HEAVEN. THREE, four, or five, are kept together; and each one has her own room, and in it her bed; near that, is a tiny little chamber for their clothes and for necessaries. There is also given them a cupboard [skap], with cases, or drawers [lader]; so that they may put away in them things which they value. In these they take much delight, and store such things up in them.
5661.
They are always kept at their work, which is embroidery worked upon white linen. They embroider flowers and such things; and the things they produce by their labor are either for their own use, or they give them to others: they do not sell them.
5662.
These groups [i.e. of 3, 4, or 5], unawares to themselves, receive garments with which they clothe themselves every day; a better garment for feast days.
5663.
And they have a little garden, also; and, as long as they are maidens, there are only flowers in them; but no fruits until they become wives.
5664.
When they see spots on their clothes, it is a sign that they have been thinking ill, and that they have done something which ought not to be done. The spots cannot be washed out, as from clothes in the world. When they find out what they have thought and done - for, at such a time, they always think about that - they, then, see their blemishes and their evils. If they then get the better of them again, the spots disappear from the clothes of their own accord. In like manner, when they see in their chamber that any one of their clothes is missing, they then immediately know that they have done amiss. Hence is their self-examination; and, if they do not themselves know [what is wrong], a wife comes, who tells them. If they see that there is a new garment in their chamber, they then inwardly rejoice, because they know that they have done well.
5665.
When, also, they see that the flowers in their little gardens become dim, or change into worse ones, their attention is arrested; if into better and more beautiful ones, they rejoice, because it is a token that they have thought well.
5666.
Also, there are given them coins of silver or of gold. These they carefully treasure up, because they are tokens of industry or of virtue. They have the written Word and Psalters, and they take them with them to the preachings. They likewise read in them; and if they do not read, either some garment is taken away, or the little garden disappears.
5667.
The preachers sometimes visit and examine them.
5668.
THE EDUCATION OF INFANTS. (1) They are with nurses whom they call their mothers. (2) They read the Lord's Prayer, and learn prayers from the nurses, by means of influx out of heaven. (3) There are preachers for them. (4) Intelligence, and wisdom too, inflows, which excels the intelligence of the learned in the world, although they have only a childish idea about those things. (5) There are with them representatives out of heaven. (6) They are dressed according to their industry, principally with flowers and garlands. (7) They are led into paradises. (8) They are tempted. (9) They grow in accordance with the state of reception. (10) They are of diverse dispositions. (11) Nurses are appointed them who have loved infants in the world who, also, are like mothers and there is granted them a perception as though they were their own babies: but this is not granted to others than those who are in good, and are able to receive influx out of heaven. (12) Those infants who have been brought up there, do not know otherwise than that they were born in the other life. (13) They do not know what time is, what space is, and such terrestrial matters. (14) Within a month, they speak the angelic tongue.
5669.
THE SPHERE OF VIOLATION, AND HELL The sphere of violation appears horrible, like sexual intercourse obtained by violence. Those from whom that sphere exhales, are such as in their heart deny the Divine and those things which belong to the Church, but outwardly appear courteous, affable and moral. They enter the heavens everywhere, and remain there for some time, for they know how to conceal their inmosts. These are such as, when the injury of the worshippers of the Lord is being advocated, are silent, and abstain from taking part until they see that the matter begins to hasten to some catastrophe, where they are instantly present, and assist with all their power, stopping at nothing. Many such ones were borne down through a sphere of violation, and cast down out of the heavens, as I saw. This is meant in the internal sense by the violation of virgins, and by the violent, in the Word. Inasmuch as they are outwardly affable and courteous, there appears, when they walk in the streets, as it were a luminous brightness on both sides of their face, which quivers in unison with their movement; and there also sometimes appears a burning flame flickering around them in the streets where they are walking; but it is a consuming fire, which is a sign that it is a violent one. A fire, on the contrary, which is not a consuming one, is angelic. Moreover, the part in their face which is beneath the nose is hideous, dark-colored and corpse-like. Such ones, when cast down out of heaven, appeared in face and body black and as it were bony, because they are inmostly evil. When they are cast down out of heaven, the interiors burst forth into the whole body; for then it is not permitted them to dissemble any longer, since the communication with the upright, from whom their courteous demeanor is supplied, is taken away. Their hell is very deep down under the buttocks they sit there, like charred Egyptian mummies.
5662a.
SYNCRETISTS: THE LAST JUDGMENT. High above the head there, on the mountain, at a considerable height, dwelt those who have deliberated together about the union of religions, or syncretism and they decided that they would make one Church from many, or all; - to such an extent that they wished Mohammedans to be included as well, on the ground that they acknowledge the Lord as the Grand Prophet, and as the Son of God, who was sent to teach the human race wisdom. Thus they wanted to make one Church out of many; but they thought [to do this] only through the doctrinals which belong to faith, and the Intellectual, and not through life, which is of love and charity, thus, the Voluntary of man. These at last proceeded to such a length that they had almost profaned goods; and they sought out from the Word such things as they might accommodate to everyone. They inflowed with me, and this was experienced as a likeness of profanation; but they were discovered, and it was granted me to speak with them, and, then, to say that this is evil, inasmuch as they thus wish to make one Church from mere idols and graven images; for when only those things which belong to intelligence are taken into account, and not those which are of the will, man appears like ebony, or like a stony thing without any life, and if they want to make their one Church out of such things they may. But if, on the contrary, they want life in them, consequently, to have not images but men to constitute the Church, regard must be had to the good of love and of charity, thus to the reception of life from the Lord. When this is adopted as the foundation, the Church becomes one; for the Lord then arranges all according to heaven and its form, and presents all as one man. Such is the Lord's Church in the entire circle of earths; from which those who are only images are cast forth, and most of them are in hell, save those who have to some small extent lived according to doctrinals, which the have thus made of the life, or have thus made alive, in themselves. Since they were on high, and consequently inflowed into the lower places, and were only in doctrinals, therefore they were cast down thence, lest they should profane good with others.
5663a.
THE MOHAMMEDANS AND MOHAMMED: THE LAST JUDGMENT. Mohammedans dwell in the western side, outside the Christian world, in many mountains there, even to a great number. The better ones among them were transferred thence to the eastern side, namely, those of them who in the world acknowledged the Lord as the Grand Prophet, and called Him the Son of God, and believed Him sent by the Father to instruct the human race, consequently [that He was] wiser than others. Such ones, who had at the same time lived well according to their religious belief, and practiced justice and equity and sincerity from religion, and acknowledged the God of the universe, although they also declared Mohammed to be a great prophet, were transferred towards the east. This transfer has been previously treated of; also, that then he who at that time was Mohammed, was cast down into the lower regions, where he was in chains lest he should get out. 5663a-1 The reason he was cast down, he himself afterwards disclosed, when it was made known of what character he was, because, namely, he knew that all those who did not worship him looked towards the east, and as soon as any did this he became aware that they did not worship himself; for which reason, when he saw that the whole multitude was transported thither [i.e. towards the east], he realized that he was being altogether deserted; therefore he burned with anger and wanted to hinder them. This was the reason.
5664a.
Many - amounting even to hundreds of thousands - remained at the other side, in the boundary where Christendom ends. There they worshipped that Mohammed as God; neither did they think about the Lord, and but little about the God of the universe. They all labored assiduously to release Mohammed from his fetters and restore him again to his original station; and, after attempting this in vain, they appointed for themselves another Mohammed, at first from their own number; but, since this did not answer, they elected a certain one in a lofty mountain, above Christendom, with whom they took counsel, and whom they obeyed as they previously did Mohammed. But that crew, which was of such a character, was not content with this, but even, by the advice of their new Mohammed, began to betake themselves into the Christian world, and, in various ways, and by various devices, began there to claim power to themselves. They inflowed with some, and injured the Christians; and also they dispatched their most skillful one to me, and he put himself in possession of the province of my left ear, and hid himself for some time, and thereby so strengthened them, that, at length, they could scarcely be resisted.
5665a.
But when this was discovered, an investigation was made, and it was found that it was from those Mohammedans who were in the boundaries on the western side; and it was inquired what kind they were, and why they did such a thing, since they had not intruded themselves into Christendom before. It was then found that that crew was of such a character that they worshipped Mohammed as a sort of God, and that they did not think anything of the Lord according to their religious belief. It was also inquired what sort of idea they had about God the Father; and it was found that they had no other idea than as of a created universe, and that the idea was devoid of a human idea, as with all others - consequently, that they had not any idea of God the Father. They said, that they could have thought about the Lord from their religious faith, if they would, and approach Him rather than Mohammed, who to them, according to their religious belief, was a lesser prophet. But they said that they cannot do this, because they had rejected that thought in the world, on account of the Christians, who were their enemies. It was ascertained, afterwards, what an inconstant race they were; they are neither willing to do anything, nor to take up any sort of work, - just like those who are on the mountains there, who have governments and forms of governments.
5666a.
Inasmuch as that crew was of such a character that they worshipped Mohammed to so great an extent, it was therefore shown how things were with Mohammed. The very Mohammed who wrote the Koran and was buried in Mecca, was taken away from his own place where he was. He was deep down in a place a little behind the right foot, and was raised up above to the left of my head, and there appeared to them. He appeared gross and swarthy. Such are corporeal men, and they have little of life. Those who are in that place are almost idiotic. I spoke to those [Mohammedans], and said that he is such, and that he is among the corporeal there. Afterwards, also, he retired to his place.
5667a.
After this, the second Mohammed, who was in chains, and for whom they sought, was led forth; and it was discovered who he had been in the world, that, namely, he was born in Saxony, and afterwards became a ship's captain and was made captive by Algerians and set at liberty by them; and as he there adopted the Mohammedan religion, he was trusted as a ship's captain there. Then he was taken prisoner by Genoese, and set at liberty by them also; and was thus imbued with both the Christian and the Mohanimedan religion. He also took up a position in the Christian world of which we have before spoken; and, since he persuaded those in the boundaries that he was Mohammed, and was possessed by the lust of governing, he governed them for quite a remarkable time, acknowledging the Lord from the Christian religion and thence was able to be led by the Lord; -Respecting him, see many things before related. There was also another Mohanamed, who was a Christian from Greece, who had a place behind that one and he, because he sometimes undertook his duties and worked diligently, was proclaimed [Mohammed] by the former one, and acknowledged by some among them who have thought of many Mohammeds. And so as regards another also.
5668a.
Respecting those who are in the mountains there, they indeed think of Mohammed when first they come into the other life; but, afterwards, they abandon him and think of God the Father, the Creator of the universe, and of the Lord as the Grand Prophet, wisest of men and Son of God. They were examined as to what sort of idea they had of the one God, the Creator of the universe; and it was ascertained that it was as it were something human, and not as with the former ones, as of a universe.
5669a.
Some of the Mohammedans, when they heard many things about the Lord, wanted to accede to that Church; but they were told that they may remain in their own religion, if only they think respecting the Lord - according to their doctrine out of the Koran - that He was the Grand Prophet, the Son of God and the wisest of men. For they cannot acknowledge His Divine in heart, only some with the mouth and from the Intellectual, inasmuch as they have from infancy imbued themselves with a belief in such tenets; and spiritual good is formed by such things as have belonged to their faith in the world, which cannot be thus suddenly extinguished by a new article of faith. It is sufficient that they live in their good, observe sincerity and justice, and acknowledge that all justice is Divine; also, they can thus still live happily in their own way, and be gradually led to the Lord. It was added, that those who live in justice and in their own good, are able to be better than Christians, because these take away all Divinity from the Lord the majority of Christians, who are called Papists, arrogating to themselves the whole power of the Lord in heaven and on earth, and consequently taking from Him all Divinity, which they no longer acknowledge in Him but in themselves. And all the other Christians, who are called Reformed, know, indeed, and from doctrine confess, that the Divine belongs to the Lord, and He is one with the Father; but, still, when they think of the Lord, they do not think otherwise than as of an ordinary man who is like themselves; and at such times they do not think of His Divinity at all; wherefore, also, they supplicate the Father that He may do what they ask for the sake of the Son, and do not go to the Lord. Such, also, is the idea of those Christians. Hence they saw that good Mohammedans think better about the Lord, in their heart, than Christians do. They also acknowledge Moses as a great prophet, but inferior to the Lord; but of Moses they think no longer.
5670.
ILLUSTRATION BY MEANS OF THE WORD, AND MAN'S INTELLECTUAL IN RELATION TO THE WORD. It is man's Intellectual that is illustrated when he reads the Word; as is plain from the fact that one who has not the Intellectual 5670-1 is aware of nothing beyond the sense of the letter when he reads the Word; nor can he be led to the truths themselves which are there. Hence it is that boys cannot, that the wholly simple cannot, and that those who are in obscurity about things cannot.
5671.
The Intellectual cannot be illustrated except from heaven; nor can anyone be illustrated out of heaven save he who is in heavenly love, consequently, who is in a life of good: communication with heaven thus takes place. Then, he can be kept in the light of heaven: and, moreover, it is the light of heaven which illustrates the whole, according to his understanding. Those who are in worldly affairs cannot be illustrated, because they are in the light of the world and not in that of heaven; and that light induces darkness, - as, also, is plain. In a word, the Intellectual is illustrated according to everyone's affection; for the affection of love is the life of the Intellectual, and the affection of love must he from heaven.
5672.
Nor can man be illustrated by a living voice out of heaven. In this way, the thing does not enter into his rational, but only into his memory; and there it is as it were a matter of the memory only. Hence it is that immediate revelations are not granted. Neither can those be illustrated who have confirmed themselves in falsities of doctrine; because their Intellectual, as regards spiritual things, is then formed by those. In a word, illustration takes place according to man's quality as to good and as to understanding, also as to desire from love, and as to the quality of the Intellectual; hence, according to the quality of reception.
5673.
THE QUARTERS IN THE OTHER LIFE. In the south are those who are in external light, in worldly things, and who are in riches.
5674.
In the north are those who are not in light, in worldly things therefore, or in riches; thus, who are relatively in darkness and poverty.
5675.
At the east are those who are in love Divine, consequently in internal light.
5676.
In the west are those who are in the love of self and in interior darkness.
5678.
5678-1 MAN AT THIS DAY DOES NOT BELIEVE HEAVENLY THINGS, IF HE THINKS ABOUT THOSE THINGS WHICH ARE THERE, OR WHEN THEY ARE DIRECTLY UNDER HIS OBSERVATION. Of what quality the man of the Church is at this day, may be manifestly known from the fact that all the things which are in the heavens can only be described and related, and also believed, if they are not placed under his thought, or his observation, in the midst. The reason is, because, then, he reflects upon them, whether the thing is so; and, at this day, in the world, especially in the learned world, the state of the human understanding is such, that they only think whether a thing is so or [not] so. At such time, also, they reflect from worldly and bodily things, in which they place everything, and believe that what is beyond them is nothing - consequently, those things in general which they do not see and hear; thus, that those which are extant to the senses of the body and are felt [are everything]. They know nothing about interior things, nor will they receive if they know; wherefore, as soon as they are not observing in themselves, they are drawn into bodily and worldly things and reflect from them; for which reason they arrive at apparent paradoxes, and, among the learned, who attribute all things to nature, at nothing. This is, perhaps, the reason why those things which are said about heaven, about the dwellings there, about their clothing and food, and about their human form, when placed in the midst under their observation, do not sink deeply into their faith, when, nevertheless, they are the veriest truth. Examples can prove this.
5679.
As, for instance: if anyone describes the site of the dying, or dead, then, if the state of the angels is ascribed to him, as, that he is raised up among the angels and beholds magnificent things there, many of them such as are in the world - then, if he have lived well, all things fall without delay into the intelligence, and also into faith. Should it be plainly said, however, that the thing is so, it is not believed.
5680.
The case is similar with man's life after death, if the resurrection and Last Judgment are thought of.
5681.
Likewise, if the human form of man's spirit, and also of spirits and angels in general, is thought of, as to whether there is such a thing; and still more when the soul is thought of from adopted principles. In like manner, as regards the dwellings of angels and spirits. Likewise concerning their clothes. So in all things else: wherefore, I know that this characteristic is possessed by some.
5682.
They believe that such things appeared to the prophets as, for example, angels in the human form, dwellings, temples and many other things; but, if they are placed immediately under their observation, the thought comes up that they are visions in which is no reality. But the simple do not place a material thing under the midst in this way, and investigate whether it is so. Wherefore, those of them who are not altogether corporeal and worldly, believe: the learned to a less extent, and the more learned they are, the less do they believe such things. But, still, it has been granted me to know from the living interaction of many years that those things are really so.
5683.
The reason why men at this day are of such a character, is because they think in the bodily Sensual; nor can those matters be elevated by them into the light of heaven; and, therefore, they are altogether in a worldly and corporeal state. This is a proof that they are of such a character.
5684.
Let whoever chooses, think, if I tell him that angels are human forms, that they are dressed in splendid garments, that they live in magnificent dwellings; and let him at the same time think from the sensual, or from the body, or its senses; let him also think from his ideas about the soul: will he think anything else than whether it is so or not? Will he think beyond this? Will he not then stop there, and at length deny [it all]? But let him who can be withdrawn from sensuals and bodily things, and raised above them, think at that time, and then he will not think whether the thing is or is not, but that it is so and then, for the first time, is man able to come into wisdom. Otherwise, he will long stand outside the palace of wisdom, and not see the threshold. If he will enter, he will see numberless and ineffable things. I have spoken with angels about these matters, and it was shown that it is so. The ancients were not so sensual. They were able to be raised above the sensuals of the body. They, therefore, were able to be in interior wisdom, and also to converse with angels, because they were in a like light with them. This cannot happen at the present day.
5685.
This I am able to declare: that those things which are in heaven are more real than those which are in the world.
5686.
Hence, also, such thought is entertained in the world, because they do not apprehend anything else but that man's interiors are nothing, just as [it is supposed] that thought and will are only as it were atmospheric things which pass away. For they cannot apprehend interior things from bodily, consequently neither spiritual things, for there is no physical influx; still less can they apprehend that these are more real than bodily things, nor, consequently, that those realities are the essentially human things, and bodily things relatively subservient, formed to correspondence; which, since they are lower and subsequent, are less real than the interior or higher things.
5687.
Those who call the soul breath, and thought wind, think differently from this; those who acknowledge nature and deny God, differently still; differently, also, those who make nothing of faith; and differently again those who are more and more in the loves of self and of the world. Those also think otherwise who have confirmed themselves in falsities by reason of a lifer evil.
5688.
RECENT ARRIVALS IN THE OTHER LIFE ARE KEPT AT FIRST IN EXTERNALS - WHY? Those who first come into the other life are kept in externals, for a time, to such a degree that their life there is almost of such a kind as it was in the world. Some of them scarcely know that they have departed from the world: it is, therefore, a continuation of life. But, afterwards, externals are taken away; and then is made evident of what quality the interiors are.
5689.
The reason they are at first kept in externals, is because their interiors are then to be conjoined with their externals or to be separated from them and the spirits are to be thus prepared for interior life, which is the life itself of man after death. Those who then have a heavenly interior life, owing to their having done and thought the things they did and thought for the sake of God and the neighbor, when they come into their interior are wise; those who have not, who are those who thought only about self and the world in all things, are afterwards comparatively insane, and desire nothing else but evils, and think falsities.
5690.
The first external life serves the purpose of harmonizing internals with externals for, in the other life, they act in unison, nor is anyone allowed to feign in appearance what he does not will.
5691.
The majority, also, are let into their interiors and into their externals alternately; and by this means the conjunction and the separation take place.
5692.
THE CUNNING AND DECEITFUL IN THE OTHER LIFE. THEIR HELLS. The cunning and deceitful dwell, for the most part, in the western quarter; and, there, partly upon high mountains, and partly in the plain, according to the phantasies arising from their self-love. Those who practiced cunning and deceit in secret are invisible to others, because they think in themselves, and so remove the interiors from the body, thus from the observation of others. There were such, in great number, upon the mountains in the western quarter, in various places; they were also invisible to me, but still they were discovered. They are discovered, when, as to their ideas, they are let into the body, or the external sensual; and then they are able to speak courteously and do whatsoever they wish: even if it be falsity and evil itself, to confirm it so that it may appear like truth and good. Such are against the Divine, and make nothing of those things which are of the Church. In themselves they are sensual; they are also serpents, but more poisonous than others, and vipers: such, too, in the light of heaven, they appear. All and every single one of them are congregated in their places and in their heights there, according to the nature of their deceit and cunning; but their lot is, that they become more stupid than any others, because their interiors are filled with hidden and thus profound cunnings and deceits: wherefore, also, the most cunning and the most deceitful are near the north in that quarter, where the most stupid are. Such are their hells.
5693.
WHAT, AND OF WHAT SORT, VASTATIONS, THERE, ARE. All those who led an evil life in the world, are vastated as to truths, and at length to such a degree that nothing remains except evil and its falsity; and thus the vastated one gravitates to hell. This continues, uninterruptedly, from the first moment when such a one comes into the other life; and thus variously, according to everyone's evil and the nature thence acquired. It lasts sometimes for years, even as many as fifty, 5693-1 some more quickly, some more slowly; and, meanwhile, they perform a use by being the means of temptations with the good, and by being with men. They have communication with the hells, and influx takes place thence. Some, indeed, are called forth from the hells. When they are called forth, it happens by permission, and for various reasons: but, still, they fall back of their own accord.
5694.
Those, however, who are to be raised up into heaven, are continuously vastated as to evils and falsities, so that at length they are in their own goods and the truths thereof. They cannot be raised up into heaven before; for their evils and falsities weigh them down. And they are also vastated as to the gross externals, which are corporeal, and the grosser worldly things, which are merely bodily pleasures, and thus are reformed. They then become as it were light, so that they can he elevated into heaven: it cannot take place before. This, too, lasts for one to fifty 5694-1 years. Meanwhile, they also undergo various temptations, which promote the separation of their external evils for, then, the will of resisting evils is interiorly borne in; and, as far as this is received, so far heaven is within, and this drives away hell, which dwells in the externals.
5695.
All vastations take place through the separation of evils from the good, and through the separation of goods from the evil; for every evil in man has its communication. It takes place in very many ways I could recount the ways, but it would be prolix beyond measure. Arranging in order takes place by the gathering together of evil or good spirits, and their separation and dispersion; and when these are being dispersed, or separated, the spirit is of his own good or of his own evil, and has communication with his like.
5696.
THE LAST JUDGMENT. At length were exposed all those from the Christian world who were, indeed, in light as regards spiritual things, but not in any charity as regards voluntary; so that they have understanding but not will. Such ones are accepted in the beginning, and are delighted with knowledges; not for the sake of other uses, but only on account of the delight. With these, too, in the other life, such delight is increased, and also the understanding, which is kept in light, and thus in a pleasant state; but the Voluntary is then rendered torpid, nor does it appear. Such ones in the other life appear on mountains, here and there; and some of them on the lofty mountains - partly within the middle portion, and partly in the western side. There they conjoin and consociate themselves together, and this widely by means of thoughts, by which, there, presence takes place; and they believe that, so circumstanced, they can never be disturbed. They have no faith in the Divine, save intellectually when things go smoothly with them and they have happiness; afterwards, when these pass away, they recede. Such ones, also, do not care how things are with a neighbor: they see him, but render him no assistance. They cause themselves to appear as innocences, or angels. They take up various principles from the Intellectual, as to why they do not do it [i.e. the truth]; as, for example: that they do not wish to reject evil from themselves and so to infest others, - just as the Divine does; besides other reasonings by which they excuse their disinclination. They likewise league themselves with the evil everywhere, and defend them, believing that they themselves are the stronger. In a word, because their Voluntary is of such a kind, they tolerate and countenance evils anywhere and everywhere, although they see [that they are evils]. Such are they who interpose themselves between the Lord and the evil in the other life, yea, between the Lord and man, and entirely deaden all effect. They as it were block up the way, so that the Divine operation is not able to make its way into the lower places. They desire to have rule over such ones [viz., the evil]; when, nevertheless, they themselves are inwardly evil, and in self-love.
5697.
There were such ones on a mountain in the middle region; such ones, also, were on a somewhat high mountain in the western quarter towards the north, and everywhere round about, on the slopes of the mountains all round. Those on the high mountain did not appear. They were able to make themselves invisible. They also conjoined themselves with all the others round about; and they all believed that they were in heaven, because, as has been said, they were in intellectual light without heavenly heat. Hence, they are the most dangerous of all, because they keep themselves out of sight and act with the evil. Against the good they venture nothing, until they see that they are beginning to fall away. Then they approach them; and these possess more power and render more aid than the evil, because they are also allied with the simple-good.
5698.
When it was ascertained that these were of such a character, they were cast down from the mountains, also from the mountain that was in the midst, and from the high mountain that was in the western quarter towards the north, and afterwards all who were on the slopes of the mountains round about, with whom they were leagued; and this until the myriads who were on the high mountain were hurled down beneath their mountain. The mountain opened itself and swallowed them up; and they fell down, or were thrust down, deeply, and were let into great darknesses. There inflowed darknesses which laid hold of them. The darknesses are falsities, which to them are in place of light. The rest, also, were cast down into the hells, according to the quality of their will.
5699.
After those evil ones were cast down round about, those who openly endeavoured to perpetrate evils under their auspices, or through conjunction with them, had no more power of resisting: these were then, consequently, cast down into various hells. Some were in plains; some in mountains. This happened 30th March, 1757.
5700.
THOSE WHO WERE CALLED LEARNED AND WERE BELIEVED BECAUSE THEY COULD CONFIRM THEIR OWN DOGMA WHATEVER IT MIGHT BE, IN THE OTHER LIFE. There are many who can confirm anything whatever, and so dexterously that it appears, at the time, entirely as if they were true, and by this means also pass in the world as learned, and as more rational than others; when, nevertheless, they have almost nothing of the understanding of truth, but this is dark and closed with them. This was proved by many. One was Rosenadler, who was able to confirm anything whatever so skillfully that scarcely any could surpass it; and, when he had confirmed it, he himself believed it to be true. He was believed by others to be possessed of an interior understanding beyond other men; and that his great faculty of confirmation was from that source. He was sent to a place where there was interior thought; and then he became blind, so as to be able to see nothing; and it happened so, as often as he was let into thinking interiorly. He said, therefore, as he believed in the world, that he could make out whatever he chose, to be true; but it was shown him that this was a fallacy, and that he was not even able to see that which is true in itself. One of the Siren kind was exhibited, who was able to make herself more beautiful than others. She appeared so beautiful that all who looked upon her from the Natural, declared that she was the most beautiful of women: she was likewise able to adorn herself with becoming and magnificent clothes. But when this deceptive external was taken away, she appeared in a diabolical form.
---
Footnotes
5655-1 No. 5656, is placed between nos. 5851 and 5652. -ED.
5656-1 For the full significance of these allusions, see no. 5652, below. -ED.
5657-1 No. 5656, is placed between nos. 5851 and 5652. -ED.
5663a-1 See n. 5260a.
5670-1 In order to understand the meaning, here, it is necessary to bear in mind the fact that the "intellectual," or rational, faculty, as distinguished from that of knowing is not developed in man, and he does not possess it, until he reaches adult age. AC 6125 is very emphatic and clear on this point. -TR.
5678-1 There is no n. 5677 in the original. -TR.
5693-1 This was written in 1757, the year of the Last Judgment - see n. 5699, below. Since that event, the period of vastation never exceeds twenty years (AR 866). -TR.
5694-1 This was written in 1757, the year of the Last Judgment - see n. 5699, below. Since that event, the period of vastation never exceeds twenty years (AR 866). -TR.
---
Next: 5701-5750