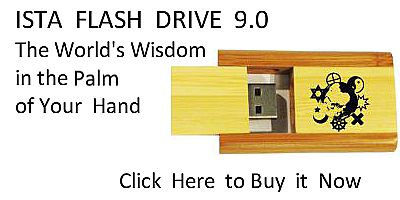 Sacred Texts
Swedenborg
Index
Previous
Next
---
Buy this Book at Amazon.com
---
Spiritual Diary, by Emanuel Swedenborg, [1758], tr. by Bush, Smithson and Buss [1883-9] at sacred-texts.com
---
Spiritual Diary
3951.
I asked him what idea he had of the supreme Deity. There appeared to me a certain [form] at the left above, having a human face, and his head surrounded with a kind of radiant circle. It was said that he had such an idea concerning God, having exhibited Him to himself somewhat in this form. He said that he had so thought of God, and thus had some idea of the Lord; yet he now, as a good spirit acknowledges him, and says that he rules the universe, for he that rules heaven rules the universe; the one cannot be separated from the other. These also are his sayings.
3952.
A woman appeared to me and extended her hand, as if to stroke my cheek, and when I wondered what could be meant thereby, it was said that such a woman, having a beautiful hand sometimes appeared to him [during his life] when his eyes were closed, who would stroke his cheek; and speaking with the angels respecting her, they said that such were those who were called Pallases - not Minervas, but Pallases - and that they were spirits of that and of more ancient times, who, as spirits, were delighted with ideas, and indulged in thoughts, as is well known in respect to the Stoics and others; for formerly they could think much better without philosophy [than with it], so that they in a certain way mingled with spirits. Such spirits were delighted with Aristotle from his thinking justly, wherefore there was sometimes represented to him such a woman stroking his cheek. The woman was a representation [effected] by male spirits who were about him and had possession of him as a subject, so that the woman was not a spirit, but the representation of a woman, as I myself just before experienced.
3953.
It was shown in what manner spirits governed him from this circumstance, that when he would speak with the woman whose hand he so often saw, she immediately averted herself saying that he must not touch her. It was then seen that she applied herself to his back, and thus took possession of him, which was a representation of the manner in which such spirits governed him, for to apply one's self to the back is to command.
3954.
What kind of idea he had of the soul or spirit, which he called pneuma, was shown to the life, for he became [himself] what he had conceived [the soul to be], to wit, something scarcely visible, but yet something of an ethereal nature, with a kind of general undulation or self-motion. Such was the idea that he had of the spirit, saying, that he knew his spirit would survive after death, because it was his interior essence, which could not die, as it possessed the power of thought; at the same time [he said] that he could not then entertain the same idea [on the subject] which he now had, but only that the general nature of thought was that of a certain breath which he breathed with a peculiar kind of motion. As to the quality of his life, he says that he did not make it a subject of distinct thought. This is what was said by Aristotle.
3955.
Moreover, Aristotle is among the sane spirits, while his followers are among the infatuated.
3956.
CONCERNING THOSE WHO REPRESENT THE EAR. There are some who represent the external, and some [who represent] the internal ear. Among them, those who represent the right internal ear were often heard. They are much inclined to speak, and can scarcely desist. Those [who represent] the left, I did not thus hear, but I heard that they were choirs of a more subtle genius, though I could not perceive what they said.
3957.
It was observed that, contrary to the practice of others, these (latter changed their situation, as man [does] his ear, thus [for instance] when, lying in bed, I would turn my right ear upwards, they would thus be above, speaking thence on the right, from a very considerable elevation; but when I placed my right ear on the pillow, they were heard within the pillow, and below, of which they complained, that I should turn myself over, so that the situation of those representing the ear should be ordered differently from that of the rest.
3958.
CONCERNING THE LORD. Speaking with spirits [I observed] that no idea respecting the Lord could be perceived nor were any terms applicable [to Him] who is the only Eternal and Infinite, and that the only Eternal and Infinite Is, and that the only Is [only] lives, thus that whatever things are finite, these neither are not live, except from the Lord Alone, that is, from the Only Is, that is, from Him Who is Infinite and Eternal. And since none but eternal things can be predicated of Him, [therefore] the past, the present, and the future is eternal. [The spirits] wondered at its being said that the Present is eternal, but inasmuch as [what has been said] is so, although it cannot be perceived by [any] idea, therefore our Present is to Him eternal. - 1748, November 12.
3959.
CONCERNING THE ANTIPODES. It was said to Aristotle that there are antipodes and that [the inhabitants of all parts of the earth] become such after [the lapse of] twelve hours. When the fact was shown, he as well as others wondered that they could thus walk on their feet; but the cause was made known, [viz.] that since the minutest portions of the ether gravitate to the minutest points of our body, towards the center, [the gravitation] is upwards when the center is upwards, and so downwards when the center is downwards, and thus an upwards and downwards is induced upon the whole body, which the ideas are to follow. The subject in this way came into the light, and he said it was so. Hence also it appeared that when reasonings are instituted from a gross atmosphere, from stones and the like, [and] from the external body, no one can possibly conceive that he should be able to stand on his feet in the opposite [quarter] of the earth; but as soon as those grossnesses are removed, or the ideas of them, which are similarly gross, then the man comes into a certain natural light. - 1748, November 12.
3960.
It was also said to Aristotle that such was at this day the erudition of those, especially the schoolmen, who call themselves Aristotelians, that they could fill an entire page with their writing and express things by mere scholastic terms, such as transubtantiality, predicaments, entities, and the like, [drawn] from their terminology, and when the page thus written is read, it can scarcely be understood either by themselves or others, and yet they will have it that it means something [important], and they deem this learned and most learned, when yet these things are of such a nature that when a man of sense considers their import he rejects [them as mere] scholastic terms, and can in two lines so clearly explain the same thing that anyone, however unlearned, can understand what is meant, while the learned, by their scholastic diction, can scarcely perceive little if any meaning at all. - 1748, November 12.
3961.
Aristotle appeared, his face being somewhat obscure, but his head-covering being visible, which was large and of a brownish red. It was wrapped in ample folds, about his head, not unlike [the turban] of the Turks, but not in just such folds, and also somewhat fuller. He was [enveloped] in a long cloak, almost in the fashion of the Turks. - 1748, November 12.
3962.
CONCERNING MEMORY. In the other life it is not allowed that one should use his own memory for the reason, that everyone who draws the past from his own memory, is not only anxious concerning the future, and vexes himself from the fact that the present is unlike the past, but he indulges grief in whatever state he is; and then also, as was perceived, he wishes to live only from himself, for to live from one's own memory is to live, as it were, from himself which for many reasons, is not allowed to a spirit, but to a man more than to a spirit. As a spirit, thinking from the memory of a man, thinks himself to be a man, if he were to use his own memory he would think he was not the man, but himself; wherefore for reasons of use, in order that he may be subservient to man, it is not allowed to exercise his own memory. - 1748, November 13.
3963.
OF THE QUALITY OF THOSE WHO WERE WITH ME. Unlike what happens in regard to other men, spirits have been with me as they were in the world, for with me they have been not only as men as to their mind and memory, but also as to sense, so that they would even suppose themselves to be, as it were, in the world, or to have returned into the world. They were able to lead me, to see through my eyes, to hear, through my ears, others speaking, yea, [they could have heard] others speaking with themselves if it had been lawful for them to speak with them in their own speech, or to write to them in their own style but these things were not permitted, neither to touch others through my hands. With other persons the case is different, for my state is so ordered by the Lord, that I can be possessed by spirits, and yet without injury, in which my case is altogether different from that of others when possessed, inasmuch as they are rendered thereby non compos, while I remain altogether in my right mind. Indeed, from the very first of my enjoying this interaction [with spirits] onward through the space of several years, I have been as I was before without the slightest observable difference. This privilege, therefore, can pertain [safely] to him only who is in faith; by no means to any others, as they would immediately perish. Such is the state of the world at this day, that whoever is possessed incurs the peril of his life, so intense is the internal hatred that now reigns. - 1748, November 13.
3964.
CONCERNING SUBJECTS. Subjects have been present with me, above the head, and, as it were, incumbent upon it, who spoke with me as if they were in sleep, although they spoke well and truly like those who are wholly awake. Evil spirits flowed in through them - a fact that was evinced by means of various deceitful maneuvers, such as their substituting other persons and performing several other feats which I do not now remember; but their influx was immediately dissipated, the subjects barely receiving them, and the dissipation instantly following. Thus good and interior spirits also were enabled to act through the same subjects, who may [for this reason] be termed common subjects. But whether such subject-spirits are with men also, I have not as yet learned.
3965.
But the evil spirits said that they were not their subjects, as theirs are in the habit of conforming themselves to those whom they are wont to employ [in this capacity] - spirits who are in accordance with themselves and even of their own society - whom they send forth as subjects, as I have frequently observed before. But they were still compelled to act through these subjects, as they could inflict upon them no harm. It was also apparently to be observed that these were subjects of many companies of evil spirits; in a word, that they were common subjects, but still good, as good spirits flow into them, and through them reject the temptations of evil spirits. - 1748, November 13. 3965-1
3966.
CONCERNING [CERTAIN] ABOMINATIONS. Certain spirits spoke above the head like those who can only speak in the manner of persons that have lost the power of articulate speech by rheumatism, and who then speak as it were without distinct sound [Heesa, hoarsely]. These were most malignant, exciting whatever was delightful, and closely following up in their thoughts all and singular things [of this nature], so that they might thence know how to plot most successfully to my destruction. It was observed that in every particular that their purpose was to note each single thing [pertaining to me], with the design of injuring, and totally destroying me. It was said to them that thus acting they could not become anything else than - not vile excretions - but dead corpses. They are such as in the world are accustomed to draw out the interior thoughts of others, and induce them by skilful insinuations, to speak of their delights, and thus to lure from them more than they would otherwise reveal. They then incessantly contrive how they may seize upon such disclosures and turn them to the injury of the party concerned, one in this thoughts, they still assume a flattering and wheedling air; which mode and another in that, and while thus inveigling one's was also perceived.
3967.
It appeared that such were pre-eminently depraved, especially from their operating basely upon those that represent the right ear, for when I alluded to such, their idea was fixed upon them, and then the latter were so infested that there appeared as it were, a black smoke issuing from a ruined chimney, causing them to complain of the infestation; the reason was that the right ear signifies also this wheedling from a man his interior thoughts and inducing him to utter them; but those spirits who constitute the right ear are not of such a quality but are upright, only that they love to talk and to divulge the things which they perceive elsewhere.
3968.
Those spirits then appeared as intensely deceitful, in that they were inclined to break away from a certain society, in doing which they would not, like others, bend themselves round about by bodily circumflections, but acted by a certain species of borings, terminating in sharp penetrations, and by spiral flexures; and it was said that such are of the worst class of spirits, as they act in this deceitful manner in order to extricate themselves from the societies of others, for thus their phantasies operated. Should they also act from persuasion in the same way that they do from phantasy, they would be still worse; but as they are prompted by phantasy only, and not by persuasion, they can be tolerated in the world of spirits; nevertheless they are cadaverous.
3969.
They cherished in their mind a disposition to esteem others as of no account. Myself they inwardly regarded as nothing, supposing that they were all-powerful; just as such characters in the world, who lure from others their thoughts, think that they are everything and others nothing. - 1748, November 13.
3970.
CONCERNING A BLACK HORSE. There are spirits who desire to possess all things, and yet are unable to determine themselves to the possession of anything; and there are those who desire to know everything, and yet do not determine themselves to the acquisition of knowledge. They barely desire to have, and desire to know, but they neither have anything nor know anything. Such spirits ran to and fro through my memory, prompted by this kind of impulse, but they were averse to fixing upon anything or to receiving delight from any specific object, such as the palaces, pictures, and the like, which I had seen in cities; nor could they concentrate their view upon anything definite [certum]; they simply ran, as it were, back and forth [through my mind], desiring everything, but yet influenced only by a vague cupidity.
3971.
It was seen of what quality they were from their sitting upon a black horse, apparently a large and generous animal, but of an ebony or marble aspect, and lifeless as to his head, neck, and front parts; his hinder parts were afterwards seen, which were of broad dimensions, and animated, but full of excrements. Such are they who are thus indeterminate in their character. - 1748, November 13.
3972.
CONCERNING THE INFLUX OF THE GRAND MAN. It is a general rule that nothing can exist or subsist from itself, but only from something else, that is, by or through something else; so also that nothing can be held in form except from something else, or by something else; and this appears from all and singular things in nature. The human body cannot be retained in its form except by the pressure of the atmosphere on every side, since it is well known that on the recession of the atmospheric pressure the form perishes. And as these are truths, it manifestly follows, that nothing can be held in its form in man, in his body, in his brain, in his organs of sense, both exterior and interior, unless it exist and subsist, and be retained in forms from other things, and indeed from something general and universal, thus from the Grand Man; in like manner, neither the Grand Man himself except from the Divine, that is, from the Lord alone. - 1748, November 13. This was perceived.
3973.
CONCERNING THE ETERNAL. As the Divine Infinite is not of space, so neither is the eternal of time. That a kind of idea of the infinite, and an idea of the Divine eternal is insinuated into the angels by the Lord, appears from this, that they know not what space is, for those who are in the extreme of the universe are present in a moment: and as to the eternal, that they have no idea of things past and future, but the past and future are in their present, concerning which many more things might be said: neither is there in their idea anything of old age or of death, but only of life; wherefore they have no notion of time, but in all their present everything is as eternal. - 1748, November 13.
3974.
THE OPERATION OF SPIRITS UPON THE TONGUE. Certain Hollandic spirits who neither receive interior things, nor yet [wholly] reject them, inasmuch as they do not think deeply upon them, and therefore do not receive them, while yet they are inclined to favor them, operated upon my tongue, yet not like those who refuse to admit and therefore positively reject interior things, for they operated as if they would have me actually sever my tongue with my teeth; but these Hollandic spirits acted inwardly on the tongue, which it was given manifestly to perceive; for the tongue corresponds to the thought of things interior, for it serves the uses of speech, and also of taste, which corresponds to knowledges. - 1748, November 14.
3975.
CONCERNING THE LOVE OF MARRIAGE. In a state intermediate between waking and sleeping I manifestly perceived that the joys and felicities flowing from conjugial love in the other life are, as to its most general or universal properties, indefinite or innumerable which was so manifestly perceived that I could by no possibility doubt of it; and as the most general or universal kinds [genera] of happiness arising from conjugial love in the other life are thus indefinite, what shall be said of the species which are indefinite under each genus, and what of the particulars belong to each species, and so on? - 1748, November 14.
3976.
THAT SPIRITS ARE BOUND TO SPEAK AS THEY THINK. When a spirit speaks otherwise than he thinks, the fact is immediately perceived, wherefore he is compelled to a truthful mode of speaking, otherwise he cannot be conjoined with any society, but all such are instantly cast out and maimed. Such a thing disturbs and disjoins societies; wherefore in the other life it is not allowable for one to speak otherwise than as he thinks. If he is bad or thinks badly, it is permitted him also to speak badly, because he thus thinks; for in this case he speaks truth, inasmuch as it is not lawful for him to utter anything but truth, that is, what is true to him; and this principle extends so far that one who thinks evil, speaks evil, thus what is true, since he is evil; and so on. - 1748, November 15.
3977.
CONCERNING THINGS CONFIRMATORY OF THE KNOWLEDGES OF FAITH. It was perceived that the knowledges of faith cannot at first be otherwise confirmed than by sensual and natural truths, for man cannot believe without confirmations; but afterwards when such knowledges are confirmed, then the Lord bestows upon him the gift of conscience, by which he is enabled to believe without farther confirmations; he then rejects all ratiocinations. This sphere is angelic, in which evil spirits cannot be. But as long as one is in the state of their confirmation, and reasons with them, in order to convince them of truth, then [such evil] spirits can be present, as indeed a certain one [of that character] spoke [with me], but not from himself, as he confessed. The case is almost the same as that of one who is grounded in [certain] principles, and who [consequently] rejects all contrary principles, nay, who is indignant when anything contrary is advanced. - 1748, November 16.
3978.
CONCERNING THE MOST DECEITFUL. There were some who, when I suddenly awoke in the middle of the night, assaulted me with such a subtlety of deceit as cannot be described. It was scarcely observed by the angelic spirits, but I suddenly became aware of it. It was afterwards said to me that such obtain entrance, by special permission, among angelic spirits, who are scarcely able to observe them except from the effects produced. They that are such esteem adulteries of no account, although the fact can scarce be detected so adroit are they in concealment; their power in this respect baffling even the angelic spirits. - 1748, November 17.
3979.
CONCERNING GOOD WORKS. While engaged in writing on the subject of good works, certain spirits approached who not only thought, in the life of the body, that faith without good works was saving, but had also fully persuaded and confirmed themselves in the belief. They came in among good spirits of a lower grade, bringing with them the persuasion that in order to salvation good works were not required, but simply faith. These, however, being indignant [at their false persuasion] bound them with a cord, and rolled them round, aiming especially to do up one of their number as into the form of a garment, and he came to me bound in that manner.
3980.
The cause of the indignation of the good spirits being divulged, this spirit was let into the state of his persuasion, that good works were of no account, but faith only, and from this persuasion diffused around among many such, there arose a sphere so general that other spirits seemed to themselves to disappear as if they were not, or to evaporate into the atmosphere, complaining, at the same time, that they knew not whether they were spirits, or whether they were dead or alive. Such was the sphere when good works were surreptitiously taken from them, which, as they constitute the goods done from the charity of faith, when taken away, such spirits are deprived of the fulcra on which they rest, or, in other words, of the very ultimates which are the effects [of charity as a cause]. These ultimate uses or effects where and in which uses terminate - uses produced by interior principle - being taken away, spirits scarcely seem to themselves to live, but to be in a kind of general sphere as of thought alone. Such a sphere was sad as having in it nothing determinate.
3981.
Being remitted into the state of faith in general, the sphere was that of a bare intuition, without anything determinate, as everything of spirit being thus diffused there resulted such a sphere of simple intuition. Still, however, they spoke, but said they did not know whether they spoke, or what they said. It was then remarked, that when the idea is determined to the things of faith, as to a confession of faith, that perhaps the case might be different, yet still such an impression remained; it was barely an intuition which cannot be described, so diffusive and general was it, just as before. It was said that when they prayed or read, or did other similar things appropriate to faith, and did not think concerning faith alone without works, that the case was not so, which indeed was true, because there was then something determinate. All the particulars which are read are such as are terminated in the things of faith. But altogether different is the process when they think of what faith is, and more when they think of faith alone, and still more, if they think of faith as entirely separate from works. Hence it appears what an idea many, nay, the most, and among others this defender, had concerning faith and its properties, viz. that it was solely their intuition or their thought, thus an aerial faith which vanishes as a thing of naught.
3982.
Afterwards other spirits came and were remitted into the state of their thoughts concerning faith; when in this state they had a still more diffusive idea concerning faith, that it was nothing, or something so evanescent that it was scarcely a subject of thought, saying that they did not know what faith was while they thought exclusively upon it; adding, however, that they knew what it was to do good, or a good work, whence they could also know that they might receive good from the Lord, because they do good; but as to barely thinking, and scarcely even that, they know not what this means. The sphere thus created was still more irksome to good spirits.
3983.
Some good spirits, inasmuch as they had the idea concerning faith, that it could be given without good works, said that it would be better to call such works the goods of charity, although the term "good works" is applicable, and that works which are without faith are simply works.
3984.
Again by means of cogitative speech the idea was revived, that in the other life especially those things are actually good which are active in their nature, concerning which I have spoken before, and that without them (:now:) the angels could not possibly be angels, much less enjoy any happiness, for in them their greatest happiness consists. They now add, that if any should desire to deprive them of these works, they would in so doing desire that the whole heaven and the whole human race should perish, which would in fact be the consequence, for to save man, to teach [novitiate] spirits, to resuscitate the dead, to render to each other mutual offices of charity, these are the things which sustain heaven and the human race, upon the removal of which all would perish. - 1748, November 17.
3985.
It was given to ask this spirit what he thought of the life in heaven, whether he would be altogether idle, breathing only joy, with no active life, that is, with no life of doing good, at the same time intimating that the bare idea of such an idle life spent in mere joy was exceedingly sad and repulsive, as thus all joy would perish and become as nothing, or something vile, which after a short time one would nauseate and despise; whereas an active life would be attended with a constant perception of joy. It was also asked of him what he thought of this - viz. that as he knew there were ministering spirits assigned to men, called "tiensteandar," 3985-1 whether he supposed they would minister to him, and what opinion he had of them; as for instance whether he imagined their idea of heavenly joy was that of dwelling at ease, breathing only an indolent delight, as also whether spirits would be aware, after death, of the fact of their being ministering spirits attendant upon man. To myself it was perceptible, that an idle life of joy was no life at all, but that an active life alone had in it delight, and that such a life was life indeed, because a life of action. - 1748, November 17.
3986.
He said that he had supposed that ministering spirits would be created for the service of man. That men would become spirits he indeed believed, but not such spirits as should save and minister to anyone, but such as would have nothing to do but to live in celestial joy, concerning which he had no other idea than that of a certain indolent bliss, only that they would be engaged in praising the Lord, in which alone would consist all the activity of their life. But it was said in reply that to praise the Lord, to sing, and to utter glorifications, is not an active life, for the Lord has no need of such things, but that the great thing is to perform the works of charity according to which felicity is received of the Lord. But as such spirits could entertain no other idea on the subject than that of servitude - the subject I mean of ministering to men, spoken of before - they cannot as yet place anything of joy or felicity in it, but only that of servitude; but that the case is altogether different - that they are, in truth, in the most interior happiness - may be seen from what has been before said. Previous to their being led into such a love and happiness, no other idea can be found of such a state than that of servitude.
3987.
Wherefore in order that there may be a true faith, the knowledges of faith which are founded in love are to be so irradicated, that if one does anything but good, or anything that is not in accordance with the knowledges of faith, a violence shall be done to conscience; wherefore whoever is in true faith he is in the works of charity, nor can he be otherwise. Thus he is led by the Lord.
3988.
There was such a sphere around me that I scarcely knew anything certain; all certainty of truth seemed to have disappeared. Spirits also complained that they, in like manner, neither knew nor saw anything clearly. They seemed to themselves to vanish into a bare idea, the whole spirit becoming, as it were, an idea, so that he wondered that one could speak at all, seeing he was scarcely aware of anything he said. Such is the faith of the Lutherans. One who has confirmed and persuaded himself that faith alone saves, thinks nothing of love, because he thinks nothing of good works, by doing away with which he does away also with love; wherefore they thus live, thinking if they only have faith [all will be well]; yet even of this they are ignorant as to what it is, regarding it as a mere intuition or thought, which still they have not, but the bare idea of a thought and that but barely, as, for instance, when they undertake to defend it against others, and thus speak of it; otherwise they are totally in the dark as to what faith is. Thus are they in the other life while in that state as to faith, that is, while it is to them as a mere indeterminate, most general, or universal idea, thus in effect nothing. When love is named they can form no notion of it except from conjugial love. - 1748, November 17.
3989.
CONCERNING GYRES. I observed, as to gyres, that the common terminations or circumvolutions coincided with the celestial respiration, which is to mine as three to one.
3990.
CONCERNING THE LORD. Evil spirits, according to their wont, are continually in falsities and negations concerning the Lord, and when they infused something respecting the angels, it was given to demand of them that they should show me, if they could, one single angel, or point to one heaven where they are in all wisdom, in intelligence, in mutual love, in truth, in light, -that they should point [I say] to any angels or any heaven except those which acknowledge the Lord as the life of all, and that from Him they derive everything which they are taught, and their happiness also. But they were not able, whereas, if there were any such they certainly could have done it within so long a space as three years and a half, but they were never able. - 1748, November 18.
3991.
It was perceived that all the reflections which a man exercises, as in regard to seeing and looking out for himself while he walks, besides others elsewhere spoken of; in a word, that he enjoys the use of his senses - this he has solely from the Lord, from whose influx it is that he exercises a general reflection enabling him to avoid injury from the persons and things that he meets with. All this arises from a certain general reflection or advertence which flows in from the Lord's care towards everyone, and without which reflection is never enjoyed; and so in other things. - 1748, November 18.
3992.
THAT AT THIS DAY THERE IS NO FAITH; AND CONCERNING THE MODERN TREE OF KNOWLEDGE. I was infested during the whole night by evil and cruel spirits, insomuch that being occasionally awakened, I saw parents who would reform their children combing them as cruelly as if with saws, so that the blood ran from their head, besides which they lashed them severely on the back. Their phantasies, which were continued through the whole night, were cruel to the last degree, and held me in a state of subjection from which I was unable to liberate myself.
3993.
Being awakened I saw a tree which was perceived to be the tree of knowledge, appearing at some distance in the plane of the face. On the tree was seen a huge viper, of horrid aspect, which had crept thereon, and whose length nearly equaled that of the trunk of the tree. The tree presently vanished, and there appeared a yellow dog. Then there was opened a vaulted chamber in a shining yellow light, as from the fire of a chimney, and there were seen one or two women who came out from a side door where there was a hearth which was not visible, and where it was also perceived that there was a kitchen. Black pieces of flesh hung down from their sides, which I perceived to be human. All this occurred while I was awake.
3994.
The idea was impressed that these were anthropophagi [men-eaters], but whether such exist in Christendom I know not. 3994. 1-2. But it is now perceived that they signify the state of men at the present day especially in the Christian world, and the tree of knowledge, as to its quality at this time, that it is a horrid viper rising up; thus that everything is filled with deceits and malignities, and that nothing but hatreds reign, which are such that if actuality should be added, they would even feed upon human flesh, for hatreds involve such issues.
3995.
It was perceived that at this day there is no faith, for faith is of love, and where hatreds reign there cannot be love, consequently there can be no faith. - 1748, November 18.
3996.
Before these things were seen there appeared dark clouds, which were as black devils, striking the mind with horror; first one extremely black, afterwards another not quite so hideous; which signified that I was to see what followed.
3997.
CONCERNING THE SIRENS. Those who were greatly elevated above the head, or the sirens of the highest grade, from a certain anxiety while I was writing concerning them, especially concerning the pontiff and David, who flow into the lower deceitful ones, these while I was writing, inflicted a sensible pain in the region of the abdomen, which was their own anguish putting forth its effect in that manner, because they were unwilling to be exposed or to have anything written respecting them. I spoke with them and perceived that they would insinuate themselves into the affections, and are able to move compassion as if they were upright. They even actually excited such emotions, and complained concerning their state; but it was said to them that they were such as could seduce even the upright, and that they had derived this from their life in the body, that they could appear upright before others, and thus act by insinuation, when yet they had in their mind, as an end, cruelties, the love of self and adulteries; and while they cherished these things internally, and had goodness in their mouth, they could then insinuate themselves into the societies of the upright, which was not to be borne; wherefore it was out of my power to pity their state of life or their lot. - 1748, November 19.
3998.
CONCERNING TASTE. I spoke with spirits concerning the sense of taste, which they do not perceive, but are merely conscious of something from which they know how a substance tastes to a man. They said that it was a species of odor, which they could not describe. It was perceived that taste and smell very nearly agree, as in the case of certain sapid bodies which are almost similar when perceived by the smell. This is especially clear as was said, from the fact that brutes perceive by the smell those kinds of food which are suitable for them, the quality of which they learn by the smell before tasting of them. Thus it is not the taste, but the smell which indicates the quality of their food; they therefore eat no other than such as is adapted to their nature, and which are wholesome. It is otherwise with man, who is governed by taste in his eating, and provided the taste be agreeable cares little whether his food be wholesome or not.
3999.
The sirens above the head, both the high and the highest, supposed that they were not adulterers of the worst stamp, wherefore the bonds in which they were were relaxed, and they then excited others to the most unconscionable adulteries, so that there was sent to them a cloud-devil, before mentioned, by whom, being smitten with terror and anxiety, they confessed that they were adulterers; and there was a certain one sent to me that he might be freed from the fear of the devil, but I said to him that I could effect nothing, and that unless those of his character became changed they could not avoid being tormented by such spirits. - 1748, November 19. These are such as excite others in secret, fearing at the same time detection. They are for the most part such as are called prelates, who aspire to be pontiffs, and who are persuaded that they have power to forgive all sins, as the popes are wont to do by their bulls, provided they are paid for it; thus they say that sins and adulteries are remitted, wherefore they confirm men in sins, and take away conscience as to the true and the good, which they have not themselves, thus communicating their own flagitiousness to others, who would otherwise be innocent. - 1748, November 19.
4000.
CONCERNING PROVIDENCE. Certain spirits, holding me in a kind of obscurity, objected that ideas arise from the objects of sight and not the objects of sight from ideas, -thus that the life of the Lord does not flow in directly, but is excited by visible objects occurring in a vast variety of ways. Of this I have spoken before, but it was [now] answered them by thought, and perceived, that this was very much like saying that the innumerable applications of the lungs to the several muscles and their fibers, according to all the intention and will of the thought, together with the muscles and motive fibers, flowed into the ideas of the thought and will, instead of the reverse, when, in fact, not a single compound action can take place but by means of innumerable applications of the lungs prompted by ideas, and bringing into play an equally countless number of muscular fibers, all of which are disposed according to the influx of the will alone, and that too in such boundless diversity of manner that one fiber seems to act altogether differently from another. Since these things are so, and such incomprehensible facts occur even in the lowest plane of nature, how can skeptical reasonings avail concerning the influx of the life of the Lord into ideas, and thence into objects, as though a different law prevails here; besides various other inferences that are liable to be drawn? - 1748, November 19.
---
Footnotes
3965-1 Compare for farther elucidation on this head AC 5988.
3985-1 A Swedish word signifying attendant spirits.
---
Next: 4001-4050