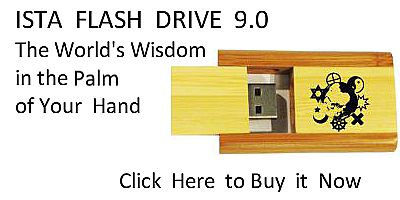 Sacred Texts
Islam
Index
Hypertext Qur'an
Unicode
Palmer
Pickthall
Yusuf Ali English
Rodwell
Sūra LIX.: Ḥa<u>sh</u>r, or The Gathering Index
Previous
Next
---


The Holy Quran, tr. by Yusuf Ali, [1934], at sacred-texts.com
---
Sūra LIX.: Ḥashr, or The Gathering
Section 3
---

18. Ya ayyuha allatheena amanoo ittaqoo Allaha waltanthur nafsun ma qaddamat lighadin waittaqoo Allaha inna Allaha khabeerun bima taAAmaloona
18. O ye who believe!
Fear God,
And let every soul look
To what (provision) he has
Sent forth for the morrow.
Yea, fear God:
For God is well-acquainted
With (all) that ye do.
---

19. Wala takoonoo kaallatheena nasoo Allaha faansahum anfusahum ola-ika humu alfasiqoona
19. And be ye not like
Those who forgot God;
And He made them forget
Their own souls! Such
Are the rebellious transgressors!
---

20. La yastawee as-habu alnnari waas-habu aljannati as-habu aljannati humu alfa-izoona
20. Not equal are
The Companions of the Fire
And the Companions
Of the Garden:
It is the Companions
Of the Garden,
That will achieve Felicity.
---

21. Law anzalna hatha alqur-ana AAala jabalin laraaytahu khashiAAan mutasaddiAAan min khashyati Allahi watilka al-amthalu nadribuha lilnnasi laAAallahum yatafakkaroona
21. Had We sent down
This Qur-ān on a mountain,
Verily, thou wouldst have seen
It humble itself and cleave
Asunder for fear of God.
Such are the similitudes
Which We propound to men,
That they may reflect.
---

22. Huwa Allahu allathee la ilaha illa huwa AAalimu alghaybi waalshshahadati huwa alrrahmanu alrraheemu
22. God is He, than Whom
There is no other god;—
Who knows (all things)
Both secret and open;
He, Most Gracious,
Most Merciful.
---

23. Huwa Allahu allathee la ilaha illa huwa almaliku alquddoosu alssalamu almu/minu almuhayminu alAAazeezu aljabbaru almutakabbiru subhana Allahi AAamma yushrikoona
23. God is He, than Whom
There is no other god;—
The Sovereign, the Holy One,
The Source of Peace
(and Perfection),
The Guardian of Faith,
The Preserver of Safety,
The Exalted in Might,
The Irresistible, the Supreme:
Glory to God!
(High is He)
Above the partners
They attribute to Him.
---

24. Huwa Allahu alkhaliqu albari-o almusawwiru lahu al-asmao alhusna yusabbihu lahu ma fee alssamawati waal-ardi wahuwa alAAazeezu alhakeemu
24. He is God, the Creator,
The Evolver,
The Bestower of Forms
(Or Colours).
To Him belongs
The Most Beautiful Names:
Whatever is in
The heavens and on earth,
Doth declare
His Praises and Glory:
And He is the Exalted
In Might, the Wise.