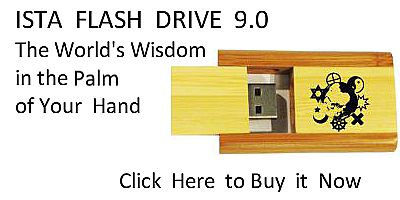 Sacred Texts
Islam
Index
Hypertext Qur'an
Unicode
Palmer
Pickthall
Yusuf Ali English
Rodwell
Sūra LIX.: Ḥa<u>sh</u>r, or The Gathering Index
Previous
Next
---


The Holy Quran, tr. by Yusuf Ali, [1934], at sacred-texts.com
---
Sūra LIX.: Ḥashr, or The Gathering
Section 2
---

11. Alam tara ila allatheena nafaqoo yaqooloona li-ikhwanihimu allatheena kafaroo min ahli alkitabi la-in okhrijtum lanakhrujanna maAAakum wala nuteeAAu feekum ahadan abadan wa-in qootiltum lanansurannakum waAllahu yashhadu innahum lakathiboona
11. Hast thou not observed
The Hypocrites say
To their misbelieving brethren
Among the People of the Book?—
"If ye are expelled,
We too will go out
With you, and we will
Never hearken, to any one
In your affair; and if
Ye are attacked (in fight)
We will help you".
But God is witness
That they are indeed liars.
---

12. La-in okhrijoo la yakhrujoona maAAahum wala-in qootiloo la yansuroonahum wala-in nasaroohum layuwallunna al-adbara thumma la yunsaroona
12. If they are expelled,
Never will they go out
With them; and if they
Are attacked (in fight),
They will never help them;
And if they do help them,
They will turn their backs;
So they will receive no help.
---

13. Laantum ashaddu rahbatan fee sudoorihim mina Allahi thalika bi-annahum qawmun la yafqahoona
13. Of a truth ye are
Stronger (than they)
Because of the terror
In their hearts,
(Sent) by God.
This is because they are
Men devoid of understanding.
---

14. La yuqatiloonakum jameeAAan illa fee quran muhassanatin aw min wara-i judurin ba/suhum baynahum shadeedun tahsabuhum jameeAAan waquloobuhum shatta thalika bi-annahum qawmun la yaAAqiloona
14. They will not fight you
(Even) together, except
In fortified townships,
Or from behind walls.
Strong is their fighting (spirit)
Amongst themselves:
Thou wouldst think
They were united,
But their hearts are divided:
That is because they
Are a people devoid
Of wisdom.
---

15. Kamathali allatheena min qablihim qareeban thaqoo wabala amrihim walahum AAathabun aleemun
15. Like those who lately
Preceded them, they have
Tasted the evil result
Of their conduct; and
(In the Hereafter there is)
For them a grievous Penalty;—
---

16. Kamathali alshshaytani ith qala lil-insani okfur falamma kafara qala innee baree-on minka innee akhafu Allaha rabba alAAalameena
16. (Their allies deceived them),
Like the Evil One,
When he says to man,
"Deny God": but when
(Man) denies God,
(The Evil One) says,
"I am free of thee:
I do fear God,
The Lord of the Worlds!"
---

17. Fakana AAaqibatahuma annahuma fee alnnari khalidayni feeha wathalika jazao alththalimeena
17. The end of both will be
That they will go
Into the Fire, dwelling
Therein for ever.
Such is the reward
Of the wrong-doers.