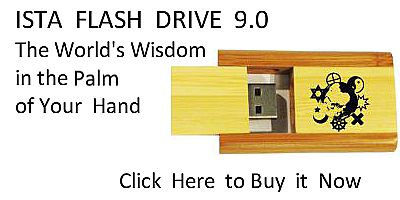 Sacred Texts
Islam
Index
Hypertext Qur'an
Unicode
Palmer
Pickthall
Yusuf Ali English
Rodwell
Sūra XXXV.: Fāṭir, or The Originator of Creation; or Malāïka, or The Angels. Index
Previous
Next
---


The Holy Quran, tr. by Yusuf Ali, [1934], at sacred-texts.com
---
Sūra XXXV.: Fāṭir, or The Originator of Creation; or Malāïka, or The Angels.
Section 4
---

27. Alam tara anna Allaha anzala mina alssama-i maan faakhrajna bihi thamaratin mukhtalifan alwanuha wamina aljibali judadun beedun wahumrun mukhtalifun alwanuha wagharabeebu soodun
27. Seest thou not that
God sends down rain
From the sky? With it
We then bring out produce
Of various colours
And in the mountains
Are tracts white and red,
Of various shades of colour,
And black intense in hue.
---

28. Wamina alnnasi waalddawabbi waal-anAAami mukhtalifun alwanuhu kathalika innama yakhsha Allaha min AAibadihi alAAulamao inna Allaha AAazeezun ghafoorun
28. And so amongst men
And crawling creatures and cattle,
Are they of various colours.
Those truly fear God,
Among His Servants,
Who have knowledge:
For God is Exalted in Might,
Oft-Forgiving.
---

29. Inna allatheena yatloona kitaba Allahi waaqamoo alssalata waanfaqoo mimma razaqnahum sirran waAAalaniyatan yarjoona tijaratan lan taboora
29. Those who rehearse the Book
Of God, establish regular Prayer,
And spend (in Charity)
Out of what We have provided
For them, secretly and openly,
Hope for a Commerce
That will never fail:
---

30. Liyuwaffiyahum ojoorahum wayazeedahum min fadlihi innahu ghafoorun shakoorun
30. For He will pay them
Their meed, nay, He will
Give them (even) more
Out of His Bounty:
For He is Oft-Forgiving,
Most Ready to appreciate (service).
---

31. Waallathee awhayna ilayka mina alkitabi huwa alhaqqu musaddiqan lima bayna yadayhi inna Allaha biAAibadihi lakhabeerun baseerun
31. That which We have revealed
To thee of the Book
Is the Truth,—confirming
What was (revealed) before it:
For God is assuredly—
With respect to His servants—
Well acquainted and
Fully Observant.
---

32. Thumma awrathna alkitaba allatheena istafayna min AAibadina faminhum thalimun linafsihi waminhum muqtasidun waminhum sabiqun bialkhayrati bi-ithni Allahi thalika huwa alfadlu alkabeeru
32. Then We have given
The Book for inheritance
To such of Our servants
As We have chosen:
But there are among them
Some who wrong their own
Souls; some who follow
A middle course; and some
Who are, by God's leave,
Foremost in good deeds;
That is the highest Grace.
---

33. Jannatu AAadnin yadkhuloonaha yuhallawna feeha min asawira min thahabin walu/lu-an walibasuhum feeha hareerun
33. Gardens of Eternity will they
Enter: therein will they
Be adorned with bracelets
Of gold and pearls;
And their garments there
Will be of silk.
---

34. Waqaloo alhamdu lillahi allathee athhaba AAanna alhazana inna rabbana laghafoorun shakoorun
34. And they will say:
"Praise be to God,
Who has removed from us
(All) sorrow: for our Lord
Is indeed Oft-Forgiving
Ready to appreciate (service):
---

35. Allathee ahallana dara almuqamati min fadlihi la yamassuna feeha nasabun wala yamassuna feeha lughoobun
35. "Who has, out of His Bounty,
Settled us in a Home
That will last: no toil
Nor sense of weariness
Shall touch us therein."
---

36. Waallatheena kafaroo lahum naru jahannama la yuqda AAalayhim fayamootoo wala yukhaffafu AAanhum min AAathabiha kathalika najzee kulla kafoorin
36. But those who reject (God)—
For them will be
The Fire of Hell:
No term shall be determined
For them, so they should die,
Nor shall its Penalty
Be lightened for them.
Thus do We reward
Every ungrateful one!
---

37. Wahum yastarikhoona feeha rabbana akhrijna naAAmal salihan ghayra allathee kunna naAAmalu awa lam nuAAammirkum ma yatathakkaru feehi man tathakkara wajaakumu alnnatheeru fathooqoo fama lilththalimeena min naseerin
37. Therein will they cry
Aloud (for assistance):
"Our Lord! Bring us out:
We shall work righteousness,
Not the (deeds) we used
To do"—"Did We not
Give you long enough life
So that he that would
Should receive admonition?
And (moreover) the warner
Came to you. So taste ye
(The fruits of your deeds):
For the Wrong-doers
There is no helper."