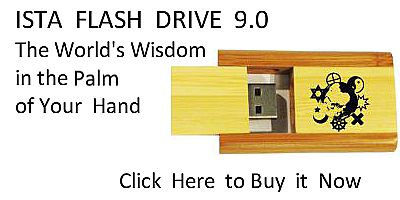 Sacred Texts
Islam
Index
Hypertext Qur'an
Unicode
Palmer
Pickthall
Yusuf Ali English
Rodwell
Sūra XV.: Al-Hijr, or The Rocky Tract. Index
Previous
Next
---


The Holy Quran, tr. by Yusuf Ali, [1934], at sacred-texts.com
---
Sūra XV.: Al-Hijr, or The Rocky Tract.
Section 5
---

61. Falamma jaa ala lootin almursaloona
61. At length when the messengers
Arrived among the adherents
Of Lūt,
---

62. Qala innakum qawmun munkaroona
62. He said: "Ye appear
To be uncommon folk."
---

63. Qaloo bal ji/naka bima kanoo feehi yamtaroona
63. They said: "Yea,
We have come to thee
To accomplish that
Of which they doubt.
---

64. Waataynaka bialhaqqi wa-inna lasadiqoona
64. "We have brought to thee
That which is inevitably
Due, and assuredly
We tell the truth.
---

65. Faasri bi-ahlika biqitAAin mina allayli waittabiAA adbarahum wala yaltafit minkum ahadun waimdoo haythu tu/maroona
65. "Then travel by night
With thy household,
When a portion of the night
(Yet remains), and do thou
Bring up the rear:
Let no one amongst you
Look back, but pass on
Whither ye are ordered."
---

66. Waqadayna ilayhi thalika al-amra anna dabira haola-i maqtooAAun musbiheena
66. And We made known
This decree to him,
That the last remnants
Of those (sinners) should be
Cut off by the morning.
---

67. Wajaa ahlu almadeenati yastabshiroona
67. The inhabitants of the City
Came in (mad) joy
(At news of the young men).
---

68. Qala inna haola-i dayfee fala tafdahooni
68. Lūt said: "These are
My guests: disgrace me not:
---

69. Waittaqoo Allaha wala tukhzooni
69. "But fear God,
And shame me not."
---

70. Qaloo awa lam nanhaka AAani alAAalameena
70. They said: "Did we not
Forbid thee (to speak)
For all and sundry?"
---

71. Qala haola-i banatee in kuntum faAAileena
71. He said: "There are
My daughters (to marry),
If ye must act (so)."
---

72. LaAAamruka innahum lafee sakratihim yaAAmahoona
72. Verily, by thy life (O Prophet),
In their wild intoxication,
They wander in distraction,
To and fro.
---

73. Faakhathat-humu alssayhatu mushriqeena
73. But the (mighty) Blast
Overtook them before morning;
---

74. FajaAAalna AAaliyaha safilaha waamtarna AAalayhim hijaratan min sijjeelin
74. And We turned (the Cities)
Upside down, and rained down
On them brimstones
Hard as baked clay.
---

75. Inna fee thalika laayatin lilmutawassimeena
75. Behold! in this are Signs
For those who by tokens
Do understand.
---

76. Wa-innaha labisabeelin muqeemin
76. And the (Cities were)
Right on the high-road.
---

77. Inna fee thalika laayatan lilmu/mineena
77. Behold! in this
Is a Sign
For those who believe!
---

78. Wa-in kana as-habu al-aykati lathalimeena
78. And the Companions of the Wood
Were also wrong-doers;
---

79. Faintaqamna minhum wa-innahuma labi-imamin mubeenin
79. So We exacted retribution
From them. They were both
On an open highway,
Plain to see.