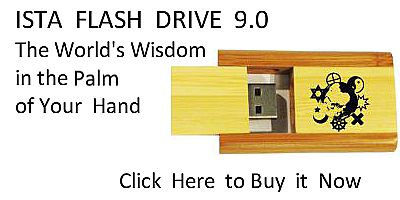 Sacred Texts
Islam
Index
Hypertext Qur'an
Unicode
Palmer
Pickthall
Yusuf Ali English
Rodwell
Sūra XI.: Hūd (The Prophet Hūd). Index
Previous
Next
---


The Holy Quran, tr. by Yusuf Ali, [1934], at sacred-texts.com
---
Sūra XI.: Hūd (The Prophet Hūd).
Section 8
---

84. Wa-ila madyana akhahum shuAAayban qala ya qawmi oAAbudoo Allaha ma lakum min ilahin ghayruhu wala tanqusoo almikyala waalmeezana innee arakum bikhayrin wa-innee akhafu AAalaykum AAathaba yawmin muheetin
84. To the Madyan people
(We sent) Shu'aib, one
Of their own brethren: he said:
"O my people! worship God:
Ye have no other god
But Him. And give not
Short measure or weight:
I see you in prosperity,
But I fear for you
The Penalty of a Day
That will compass (you) all round.
---

85. Waya qawmi awfoo almikyala waalmeezana bialqisti wala tabkhasoo alnnasa ashyaahum wala taAAthaw fee al-ardi mufsideena
85. "And O my people! give
Just measure and weight,
Nor withhold from the people
The things that are their due:
Commit not evil in the land
With intent to do mischief.
---

86. Baqiyyatu Allahi khayrun lakum in kuntum mu/mineena wama ana AAalaykum bihafeethin
86. "That which is left you
By God is best for you,
If ye (but) believed!
But I am not set
Over you to keep watch!"
---

87. Qaloo ya shuAAaybu asalatuka ta/muruka an natruka ma yaAAbudu abaona aw an nafAAala fee amwalina ma nashao innaka laanta alhaleemu alrrasheedu
87. They said: "O Shu'aib!
Does thy (religion of) prayer
Command thee that we
Leave off the worship which
Our fathers practised, or
That we leave off doing
What we like with our property?
Truly, thou art the one
That forbeareth with faults
And is right-minded!"
---

88. Qala ya qawmi araaytum in kuntu AAala bayyinatin min rabbee warazaqanee minhu rizqan hasanan wama oreedu an okhalifakum ila ma anhakum AAanhu in oreedu illa al-islaha ma istataAAtu wama tawfeeqee illa biAllahi AAalayhi tawakkaltu wa-ilayhi oneebu
88. He said: "O my people!
See ye whether I hate
A Clear (Sign) from my Lord,
And He hath given me
Sustenance (pure and) good
As from Himself? I wish not,
In opposition to you, to do
That which I forbid you to do.
I only desire (your) betterment
To the best of my power;
And my success (in my task)
Can only come from God.
In Him I trust,
And unto Him I look.
---

89. Waya qawmi la yajrimannakum shiqaqee an yuseebakum mithlu ma asaba qawma noohin aw qawma hoodin aw qawma salihin wama qawmu lootin minkum bibaAAeedin
89. "And O my people!
Let not my dissent (from you)
Cause you to sin,
Lest ye suffer
A fate similar to that
Of the people of Noah
Or of Hūd or of Sālib,
Nor are the people of Lūt
Far off from you!
---

90. Waistaghfiroo rabbakum thumma tooboo ilayhi inna rabbee raheemun wadoodun
90. "But ask forgiveness
Of your Lord, and turn
Unto Him (in repentance):
For my Lord is indeed
Full of mercy and loving-kindness."
---

91. Qaloo ya shuAAaybu ma nafqahu katheeran mimma taqoolu wa-inna lanaraka feena daAAeefan walawla rahtuka larajamnaka wama anta AAalayna biAAazeezin
91. They said: "O Shu'aib!
Much of what thou sayest
We do not understand!
In fact among us we see
That thou hast no strength!
Were it not for thy family,
We should certainly
Have stoned thee!
For thou hast among us
No great position!"
---

92. Qala ya qawmi arahtee aAAazzu AAalaykum mina Allahi waittakhathtumoohu waraakum thihriyyan inna rabbee bima taAAmaloona muheetun
92. He said: "O my people!
Is then my family
Of more consideration with you
Than God? For ye cast Him
Away behind your backs
(With contempt). But verily
My Lord encompasseth
On all sides
All that ye do!
---

93. Waya qawmi iAAmaloo AAala makanatikum innee AAamilun sawfa taAAlamoona man ya/teehi AAathabun yukhzeehi waman huwa kathibun wairtaqiboo inne maAAakum raqeebun
93. "And O my people!
Do whatever ye can:
I will do (my part):
Soon will ye know
Who it is on whom
Descends the Penalty
Of ignominy, and who
Is a liar!
And watch ye!
For I too am watching
With you!"
---

94. Walamma jaa amruna najjayna shuAAayban waallatheena amanoo maAAahu birahmatin minna waakhathati allatheena thalamoo alssayhatu faasbahoo fee diyarihim jathimeena
94. When Our decree issued,
We saved Shu'aib and those
Who believed with him,
By (special) Mercy from Ourselves
But the (mighty) Blast did seize
The wrong-doers, and they
Lay prostrate in their homes
By the morning,—
---

95. Kaan lam yaghnaw feeha ala buAAdan limadyana kama baAAidat thamoodu
95. As if they had never
Dwelt and flourished there!
Ah! Behold! How the Madyan
Were removed (from sight)
As were removed the Thamūd!