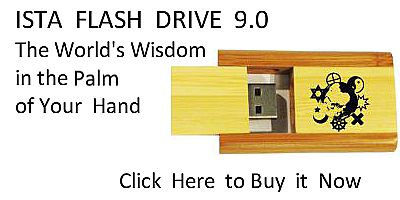 Sacred Texts
Islam
Index
Hypertext Qur'an
Unicode
Palmer
Pickthall
Yusuf Ali English
Rodwell
Sūra VII.: A'rāf, or the Heights Index
Previous
Next
---


The Holy Quran, tr. by Yusuf Ali, [1934], at sacred-texts.com
---
Sūra VII.: A'rāf, or the Heights
Section 7
---

54. Inna rabbakumu Allahu allathee khalaqa alssamawati waal-arda fee sittati ayyamin thumma istawa AAala alAAarshi yughshee allayla alnnahara yatlubuhu hatheethan waalshshamsa waalqamara waalnnujooma musakhkharatin bi-amrihi ala lahu alkhalqu waal-amru tabaraka Allahu rabbu alAAalameena
54. Your Guardian-Lord
Is God, Who created
The heavens and the earth
In six Days, and is firmly
Established on the Throne
(Of authority): He draweth
The night as a veil
O'er the day, each seeking
The other in rapid succession:
He created the sun,
The moon, and the stars,
(All) governed by laws
Under His Command.
Is it not His to create
And to govern? Blessed
Be God, the Cherisher
And Sustainer of the Worlds!
---

55. OdAAoo rabbakum tadarruAAan wakhufyatan innahu la yuhibbu almuAAtadeena
55. Call on your Lord
With humility and in private:
For God loveth not
Those who trespass beyond bounds.
---

56. Wala tufsidoo fee al-ardi baAAda islahiha waodAAoohu khawfan watamaAAan inna rahmata Allahi qareebun mina almuhsineena
56. Do no mischief on the earth,
After it hath been
Set in order, but call
On Him with fear
And longing (in your hearts):
For the Mercy of God
Is (always) near
To those who do good.
---

57. Wahuwa allathee yursilu alrriyaha bushran bayna yaday rahmatihi hatta itha aqallat sahaban thiqalan suqnahu libaladin mayyitin faanzalna bihi almaa faakhrajna bihi min kulli alththamarati kathalika nukhriju almawta laAAallakum tathakkaroona
57. It is He Who sendeth
The Winds like heralds
Of glad tidings, going before
His Mercy: when they have
Carried the heavy-laden
Clouds, We drive them
To a land that is dead,
Make rain to descend thereon,
And produce every kind
Of harvest therewith: thus
Shall We raise up the dead:
Perchance ye may remember.
---

58. Waalbaladu alttayyibu yakhruju nabatuhu bi-ithni rabbihi waallathee khabutha la yakhruju illa nakidan kathalika nusarrifu al-ayati liqawmin yashkuroona
58. From the land that is clean
And good, by the Will
Of its Cherisher, springs up
Produce, (rich) after its kind:
But from the land that is
Bad, springs up nothing
But that which is niggardly:
Thus do we explain the Signs
By various (symbols) to those
Who are grateful.