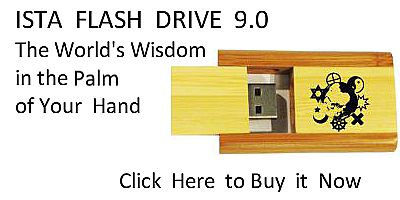 Sacred Texts
Islam
Index
Hypertext Qur'an
Unicode
Palmer
Pickthall
Yusuf Ali English
Rodwell
Sūra VII.: A'rāf, or the Heights Index
Previous
Next
---


The Holy Quran, tr. by Yusuf Ali, [1934], at sacred-texts.com
---
Sūra VII.: A'rāf, or the Heights
Section 8
---

59. Laqad arsalna noohan ila qawmihi faqala ya qawmi oAAbudoo Allaha ma lakum min ilahin ghayruhu innee akhafu AAalaykum AAathaba yawmin AAatheemin
59. We sent Noah to his people.
He said: "O my people!
Worship God! ye have
No other god but Him.
I fear for you the Punishment
Of a dreadful Day!
---

60. Qala almalao min qawmihi inna lanaraka fee dalalin mubeenin
60. The leaders of his people
Said: "Ah! we see thee
Evidently wandering (in mind)."
---

61. Qala ya qawmi laysa bee dalalatun walakinnee rasoolun min rabbi alAAalameena
61. He said: "O my people!
No wandering is there
In my (mind): on the contrary
I am an apostle from
The Lord and Cherisher
Of the Worlds!
---

62. Oballighukum risalati rabbee waansahu lakum waaAAlamu mina Allahi ma la taAAlamoona
62. "I but fulfil towards you
The duties of my Lord's mission:
Sincere is my advice to you,
And I know from God
Something that ye know not.
---

63. Awa AAajibtum an jaakum thikrun min rabbikum AAala rajulin minkum liyunthirakum walitattaqoo walaAAallakum turhamoona
63. "Do ye wonder that
There hath come to you
A message from your Lord,
Through a man of your own
People, to warn you,—
So that ye may fear God
And haply receive His Mercy?"
---

64. Fakaththaboohu faanjaynahu waallatheena maAAahu fee alfulki waaghraqna allatheena kaththaboo bi-ayatina innahum kanoo qawman AAameena
64. But they rejected him,
And We delivered him,
And those with him,
In the Ark:
But We overwhelmed
In the Flood those
Who rejected Our Signs.
They were indeed
A blind people!