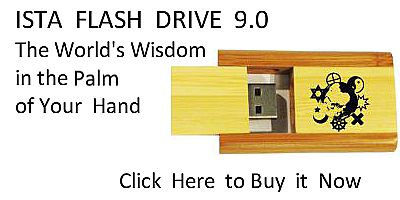 Sacred Texts
Islam
Index
Hypertext Qur'an
Unicode
Palmer
Pickthall
Yusuf Ali English
Rodwell
Sūra III.: Āl-i-'Imrān, or The Family of 'Imrān. Index
Previous
Next
---


The Holy Quran, tr. by Yusuf Ali, [1934], at sacred-texts.com
---
Sūra III.: Āl-i-'Imrān, or The Family of 'Imrān.
Section 10
---

92. Lan tanaloo albirra hatta tunfiqoo mimma tuhibboona wama tunfiqoo min shay-in fa-inna Allaha bihi AAaleemun
92. By no means shall ye
Attain righteousness unless
Ye give (freely) of that
Which ye love; and whatever
Ye give, of a truth
God knoweth it well.
---

93. Kullu alttaAAami kana hillan libanee isra-eela illa ma harrama isra-eelu AAala nafsihi min qabli an tunazzala alttawratu qul fa/too bialttawrati faotlooha in kuntum sadiqeena
93. All food was lawful
To the Children of Israel,
Except what Israel
Made unlawful for itself,
Before the Law (of Moses)
Was revealed. Say:
"Bring ye the Law
And study it,
If ye be men of truth."
---

94. Famani iftara AAala Allahi alkathiba min baAAdi thalika faola-ika humu althalimoona
94. If any, after this, invent
A lie and attribute it
To God, they are indeed
Unjust wrong-doers.
---

95. Qul sadaqa Allahu faittabiAAoo millata ibraheema haneefan wama kana mina almushrikeena
95. Say: "God speaketh
The Truth: follow
The religion of Abraham,
The sane in faith; he
Was not of the Pagans."
---

96. Inna awwala baytin wudiAAa lilnnasi lallathee bibakkata mubarakan wahudan lilAAalameena
96. The first House (of worship)
Appointed for men
Was that at Bakka:
Full of blessing
And of guidance
For all kinds of beings:
---

97. Feehi ayatun bayyinatun maqamu ibraheema waman dakhalahu kana aminan walillahi AAala alnnasi hijju albayti mani istataAAa ilayhi sabeelan waman kafara fa-inna Allaha ghaniyyun AAani alAAalameena
97. In it are Signs
Manifest; (for example),
The Station of Abraham;
Whoever enters it
Attains security;
Pilgrimage thereto is a duty
Men owe to God,
Those who can afford
The journey; but if any
Deny faith, God stands not
In need of any of His creatures.
---

98. Qul ya ahla alkitabi lima takfuroona bi-ayati Allahi waAllahu shaheedun AAala ma taAAmaloona
98. Say: "O People of the Book!
Why reject ye the Signs
Of God, when God
Is Himself witness
To all ye do?"
---

99. Qul ya ahla alkitabi lima tasuddoona AAan sabeeli Allahi man amana tabghoonaha AAiwajan waantum shuhadao wama Allahu bighafilin AAamma taAAmaloona
99. Say: "O ye People of the Book!
Why obstruct ye
Those who believe,
From the Path of God,
Seeking to make it crooked,
While ye were yourselves
Witnesses (to God's Covenant)?'
But God is not unmindful
Of all that ye do."
---

100. Ya ayyuha allatheena amanoo in tuteeAAoo fareeqan mina allatheena ootoo alkitaba yaruddookum baAAda eemanikum kafireena
100. O ye who believe!
If ye listen
To a faction
Among the People of the Book,
They would (indeed)
Render you apostates
After ye have believed!
---

101. Wakayfa takfuroona waantum tutla AAalaykum ayatu Allahi wafeekum rasooluhu waman yaAAtasim biAllahi faqad hudiya ila siratin mustaqeemin
101. And how would ye
Deny Faith while unto you
Are rehearsed the Signs
Of God, and among you
Lives the Apostle?
Whoever holds
Firmly to God
Will be shown
A Way that is straight.