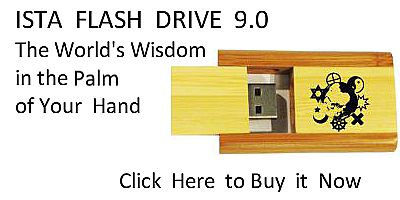 Sacred Texts
Christianity
Calvin
Index
Previous
Next
---
Calvin's Commentaries, Vol. 44: Hebrews, tr. by John King, [1847-50], at sacred-texts.com
---
1. For the law having a shadow of good things to come, and not the very image of the things, can never with those sacrifices which they offered year by year continually make the comers thereunto perfect.
1. Umbram enim habens lex futurorum bonorum, non ipsam vivam imaginem rerum, sacrificiis quae quotannis eadem continenter offeruntur nunquam potest eos qui accedunt perficere (vel, sanctificare.)
2. For then would they not have ceased to be offered? because that the worshippers once purged should have had no more conscience of sins.
2. Alioqui annon desiisent offeri? propterea quod nullam amplius conscientiam peccatorum haberent cultores semel purgati.
3. But in those sacrifices there is a remembrance again made of sins every year.
3. Atqui in his fit quotannis commemoratio peccatorum.
4. For it is not possible that the blood of bulls and of goats should take away sins.
4. Impossible enim est ut sanguis taurorum tollat peccata.
1. For the Law having a shadow, etc. He has borrowed this similitude from the pictorial art; for a shadow here is in a sense different from what it has in Col 2:17; where he calls the ancient rites or ceremonies shadows, because they did not possess the real substance of what they represented. But he now says that they were like rude lineaments, which shadow forth the perfect picture; for painters, before they introduce the living colors by the pencil, are wont to mark out the outlines of what they intend to represent. This indistinct representation is called by the Greeks σκιαγραφία, which you might call in Latin, "umbratilem", shadowy. The Greeks had also the εἰκὼν, the full likeness. Hence also "eiconia" are called images (imagines) in Latin, which represent to the life the form of men or of animals or of places.
The difference then which the Apostle makes between the Law and the Gospel is this, — that under the Law was shadowed forth only in rude and imperfect lines what is under the Gospel set forth in living colors and graphically distinct. He thus confirms again what he had previously said, that the Law was not useless, nor its ceremonies unprofitable. For though there was not in them the image of heavenly things, finished, as they say, by the last touch of the artist; yet the representation, such as it was, was of no small benefit to the fathers; but still our condition is much more favorable. We must however observe, that the things which were shown to them at a distance are the same with those which are now set before our eyes. Hence to both the same Christ is exhibited, the same righteousness, sanctification, and salvation; and the difference only is in the manner of painting or setting them forth.
Of good things to come, etc. These, I think, are eternal things. I indeed allow that the kingdom of Christ, which is now present with us, was formerly announced as future; but the Apostle's words mean that we have a lively image of future blessings. He then understands that spiritual pattern, the full fruition of which is deferred to the resurrection and the future world. At the same time I confess again that these good things began to be revealed at the beginning of the kingdom of Christ; but what he now treats of is this, that they are not only future blessings as to the Old Testament, but also with respect to us, who still hope for them.
Which they offered year by year, etc. He speaks especially of the yearly sacrifice, mentioned in Lev 16:1-34, though all the sacrifices are here included under one kind. Now he reasons thus: When there is no longer any consciousness of sin, there is then no need of sacrifice; but under the Law the offering of the same sacrifice was often repeated; then no satisfaction was given to God, nor was guilt removed nor were consciences appeased; were it otherwise there would have been made an end of sacrificing. We must further carefully observe, that he calls those the same sacrifices which were appointed for a similar purpose; for a better notion may be formed of them by the design for which God instituted them, than by the different beasts which were offered.
And this one thing is abundantly sufficient to confute and expose the subtlety of the Papists, by which they seem to themselves ingeniously to evade an absurdity in defending the sacrifice of the mass; for when it is objected to them that the repetition of the sacrifice is superfluous, since the virtue of that sacrifice which Christ offered is perpetual, they immediately reply that the sacrifice in the mass is not different but the same. This is their answer. But what, on the contrary, does the Apostle say? He expressly denies that the sacrifice which is repeatedly offered, though the same, is efficacious or capable of making an atonement. Now, though the Papists should cry out a thousand times that the sacrifice which Christ once offered is the same with, and not different from what they make daily, I shall still always contend, according to the express words of the Apostle, that since the offerings of Christ availed to pacify God, not only an end was put to former sacrifices, but that it is also impious to repeat the sacrifice. It is hence quite evident that the offering of Christ in the mass is sacrilegious. 164
3. A remembrance again, etc. Though the Gospel is a message of reconciliation with God, yet it is necessary that we should daily remember our sins; but what the Apostle means is, that sins were brought to remembrance that guilt might be removed by the means of the sacrifice then offered. It is not, then, any kind of remembrance that is here meant, but that which might lead to such a confession of guilt before God, as rendered a sacrifice necessary for its removal.
Such is the sacrifice of the mass with the Papists; for they pretend that by it the grace of God is applied to us in order that sins may be blotted out. But since the Apostle concludes that the sacrifices of the Law were weak, because they were every year repeated in order to obtain pardon, for the very same reason it may be concluded that the sacrifice of Christ was weak, if it must be daily offered, in order that its virtue may be applied to us. With whatever masks, then, they may cover their mass, they can never escape the charge of an atrocious blasphemy against Christ.
4. For it is not possible, etc. He confirms the former sentiment with the same reason which he had adduced before, that the blood of beasts could not cleanse souls from sin. The Jews, indeed, had in this a symbol and a pledge of the real cleansing; but it was with reference to another, even as the blood of the calf represented the blood of Christ. But the Apostle is speaking here of the efficacy of the blood of beasts in itself. He therefore justly takes away from it the power of cleansing. There is also to be understood a contrast which is not expressed, as though he had said, "It is no wonder that the ancient sacrifices were insufficient, so that they were to be offered continually, for they had nothing in them but the blood of beasts, which could not reach the conscience; but far otherwise is the power of Christ's blood: It is not then right to measure the offering which he has made by the former sacrifices."
5. Wherefore when he cometh into the world, he saith, Sacrifice and offering thou wouldest not, but a body hast thou prepared me:
5. Quapropter egrediens in mundum dicit, Sacrificium et oblationem noluisti, corpus autem aptasti mihi;
6. In burnt offerings and sacrifices for sin thou hast had no pleasure.
6. Holocausta et victimas pro peccato non probasti;
7. Then said I, Lo, I come (in the volume of the book it is written of me,) to do thy will, O God.
7. Tunc dixi, Ecce adsum; in capite libri scriptum est de me, ut faciam, O Deus, voluntatem tuam.
8. Above when he said, Sacrifice and offering and burnt offerings and offering for sin thou wouldest not, neither hadst pleasure therein; which are offered by the law;
8. Quum prius dixesset, sacrificium et oblationem, holocausta et victimas pro peccato noluisti, neque comprobasti quae secundum legem offeruntur;
9. Then said he, Lo, I come to do thy will, O God. He taketh away the first, that he may establish the second.
9. Tunc dixit, Ecce adsum ut faciam, O Deus, voluntatem tuam, tollit prius ut secundum statuat:
10. By the which will we are sanctified through the offering of the body of Jesus Christ once for all
10. In qua voluntate sanctificati sumus per oblationem corporis Iesu Christi semel.
5. Wherefore, when he cometh, etc. This entering into the world was the manifestation of Christ in the flesh; for when he put on man's nature that he might be a Redeemer to the world and appeared to men, he is said to have then come into the world, as elsewhere he is said to have descended from heaven. (Joh 6:41.) And yet the Ps 41:6, which he quotes, seems to be improperly applied to Christ, for what is found there by no means suits his character, such as, "My iniquities have laid hold on me," except we consider that Christ willingly took on himself the sins of his members. The whole of what is said, no doubt, rightly accords with David; but as it is well known that David was a type of Christ, there is nothing unreasonable in transferring to Christ what David declared respecting himself, and especially when mention is made of abolishing the ceremonies of the Law, as the case is in this passage. Yet all do not consider that the words have this meaning, for they think that sacrifices are not here expressly repudiated, but that the superstitious notion which had generally prevailed, that the whole worship of God consisted in them, is what is condemned; and if it be so, it may be said that this testimony has little to do with the present question. It behaves us, then, to examine this passage more minutely, that it may appear evident whether the apostle has fitly adduced it.
Everywhere in the Prophets sentences of this kind occur, that sacrifices do not please God, that they are not required by him, that he sets no value on them; nay, on the contrary, that they are an abomination to him. But then the blame was not in the sacrifices themselves, but what was adventitious to them was referred to; for as hypocrites, while obstinate in their impiety, still sought to pacify God with sacrifices, they were in this manner reproved. The Prophets, then, rejected sacrifices, not as they were instituted by God, but as they were vitiated by wicked men, and profaned through unclean consciences. But here the reason is different, for he is not condemning sacrifices offered in hypocrisy, or otherwise not rightly performed through the depravity and wickedness of men; but he denies that they are required of the faithful and sincere worshippers of God; for he speaks of himself who offered them with a clean heart and pure hands, and yet he says that they did not please God.
Were any one to except and say that they were not accepted on their own account or for their own worthiness, but for the sake of something else, I should still say that unsuitable to this place is an argument of this kind; for then would men be called back to spiritual worship, when ascribing too much to external ceremonies; then the Holy Spirit would be considered as declaring that ceremonies are nothing with God, when by men's error they are too highly exalted.
David, being under the Law, ought not surely to have neglected the rite of sacrificing. He ought, I allow, to have worshipped God with sincerity of heart; but it was not lawful for him to omit what God had commanded, and he had the command to sacrifice in common with all the rest. We hence conclude that he looked farther than to his own age, when he said, Sacrifice thou wouldest not. It was, indeed, in some respects true, even in David's time, that God regarded not sacrifices; but as they were yet all held under the yoke of the schoolmaster, David could not perform the worship of God in a complete manner, unless when clothed, so to speak, in a form of this kind. We must, then, necessarily come to the kingdom of Christ, in order that the truth of God's unwillingness to receive sacrifice may fully appear. There is a similar passage in Ps 16:10, "Thou wilt not suffer thine holy one to see corruption;" for though God delivered David for a time from corruption, yet this was not fully accomplished except in Christ.
There is no small importance in this, that when he professes that he would do the will of God, he assigns no place to sacrifices; for we hence conclude that without them there may be a perfect obedience to God, which could not be true were not the Law annulled. I do not, however, deny but that David in this place, as well as in Ps 51:16, so extenuated external sacrifices as to prefer to them that which is the main thing; but there is no doubt but that in both places he cast his eyes on the kingdom of Christ. And thus the Apostle is a witness, that Christ is justly introduced as the speaker in this Psalm, in which not even the lowest place among God's commandments is allowed to sacrifices, which God had yet strictly required under the Law.
But a body hast thou prepared me, etc. The words of David are different, "An ear hast thou bored for me," a phrase which some think has been borrowed from an ancient rite or custom of the Law, (Ex 21:6;) for if any one set no value on the liberty granted at the jubilee, and wished to be under perpetual servitude, his ear was bored with an awl. The meaning, as they thinks was this, "Thou shalt have me, O Lord, as a servant forever." I, however, take another view, regarding it as intimating docility and obedience; for we are deaf until God opens our ears, that is, until he corrects the stubbornness that cleaves to us. There is at the same time an implied contrast between the promiscuous and vulgar mass, (to whom the sacrifices were like phantoms without any power,) and David, to whom God had discovered their spiritual and legitimate use and application.
But the Apostle followed the Greek translators when he said, "A body hast thou prepared;" for in quoting these words the Apostles were not so scrupulous, provided they perverted not Scripture to their own purpose. We must always have a regard to the end for which they quote passages, for they are very careful as to the main object, so as not to turn Scripture to another meaning; but as to words and other things, which bear not on the subject in hand, they use great freedom. 165
7. In the volume or chapter of the book, etc. Volume is properly the meaning of the Hebrew word; for we know that books were formerly rolled up in the form of a cylinder. There is also nothing unreasonable in understanding book as meaning the Law, which prescribes to all God's children the rule of a holy life; though it seems to me a more suitable view to consider him as saying, that he deemed himself to be in the catalogue of those who render themselves obedient to God. The Law, indeed, bids us all to obey God; but David means, that he was numbered among those who are called to obey God; and then he testifies that he obeyed his vocation, by adding, I come to do thy will; and this peculiarly belongs to Christ. For though all the saints aspire after the righteousness of God, yet it is Christ alone who was fully competent to do God's will.
This passage, however, ought to stimulate us all to render prompt obedience to God; for Christ is a pattern of perfect obedience for this end, that all who are his may contend with one another in imitating him, that they may together respond to the call of God, and that their life may exemplify this saying, Lo, I come. To the same purpose is what follows, It is written, that is, that we should do the will of God, according to what is said elsewhere, that the end of our election is, to be holy and unblamable in his sight. (Col 1:22.)
9. He taketh away, etc. See now why and for what purpose this passage was quoted, even that we may know that the full and perfect righteousness under the kingdom of Christ stands in no need of the sacrifices of the Law; for when they are removed, the will of God is set up as a perfect rule. It hence follows, that the sacrifices of beasts were to be removed by the priesthood of Christ, as they had nothing in common with it. For there was no reason, as we have said, for him to reject the sacrifices on account of an accidental blame; for he is not dealing with hypocrites, nor does he condemn the superstition of perverted worship; but he denies that the usual sacrifices are required of a pious man rightly instructed, and he testifies that without sacrifices God is fully and perfectly obeyed.
10. By the which will, etc. After having accommodated to his subject David's testimony, he now takes the occasion to turn some of the words to his own purpose, but more for the sake of ornament than of explanation. David professed, not so much in his own person as in that of Christ, that he was ready to do the will of God. This is to be extended to all the members of Christ; for Paul's doctrine is general, when he says, "This is the will of God, even your sanctification, that every one of you abstain from uncleanness". (1Th 4:3.) But as it was a supereminent example of obedience in Christ to offer himself to the death of the cross, and as it was for this especially that he put on the form of a servant, the Apostle says, that Christ by offering himself fulfilled the command of his Father, and that we have been thus sanctified. 166 When he adds, through the offering of the body, etc., he alludes to that part of the Psalm, where he says, "A body hast thou prepared for me," at least as it is found in Greek. He thus intimates that Christ found in himself what could appease God, so that he had no need of external aids. For if the Levitical priests had a fit body, the sacrifices of beasts would have been superfluous. But Christ alone was sufficient, and was by himself capable of performing whatever God required.
11. And every priest standeth daily ministering and offering oftentimes the same sacrifices, which can never take away sins:
11. Et omnis quidem sacerdos quotidie ad ministrandum adstat, et easdem saepius offerendum victimas, quae nunquam possunt tollere peccata:
12. But this man, after he had offered one sacrifice for sins for ever, sat down on the right hand of God;
12. Ipse autem una pro peccatis oblata victima, perpetuo sedet in dextera Dei;
13. From henceforth expecting till his enemies be made his footstool.
13. Quod reliquum est expectans donec ponantur inimici sui scabellum pedum suorum.
14. For by one offering he hath perfected for ever them that are sanctified.
14. Una enim oblatione consecravit (vel, perfecit) in perpetuum eos qui sanctificantur.
15. Whereof the Holy Ghost also is a witness to us: for after that he had said before,
15. Testimonium autem reddit nobis etiam Spiritus Sanctus; nam postquam praedixerat,
16. This is the covenant that I will make with them after those days, saith the Lord, I will put my laws into their hearts, and in their minds will I write them;
16. Hoc esse testamentum quod statuam cum ipsis post dies illos, dicit Dominus, ut ponam leges meas in corda illorum, et in mentibus eorum inscribam illas,
17. And their sins and iniquities will I remember no more.
17. Et peccatorum et iniquitatum eorum non recordabor amplius.
18. Now where remission of these is, there is no more offering for sin.
18. Porro ubi fit horum remissio, non est amplius oblatio pro peccato.
11. And every priest, etc. Here is the conclusion of the whole argument, — that the practice of daily sacrificing is inconsistent with and wholly foreign to the priesthood of Christ; and that hence after his coming the Levitical priests whose custom and settled practice was daily to offer, were deposed from their office; for the character of things which are contrary is, that when one thing is set up, the other falls to the ground. He has hitherto labored enough, and more than enough, in defending the priesthood of Christ; the conclusion then is, that the ancient priesthood, which is inconsistent with this, has ceased; for all the saints find a full consecration in the one offering of Christ. At the same time the word τετελείωκεν, which I render "has consecrated," may yet be rendered "has perfected;" but I prefer the former meaning, because he treats here of sacred things. 167
By saying, them who are sanctified, he includes all the children of God; and he reminds us that the grace of sanctification is sought elsewhere in vain.
But lest men should imagine that Christ is now idle in heaven, he repeats again that he sat down at God's right hand; by which phrase is denoted, as we have seen elsewhere, his dominion and power. There is therefore no reason for us to fear, that he will suffer the efficacy of his death to be destroyed or to lie buried; for he lives for this end, that by his power he may fill heaven and earth. He then reminds us in the words of the Psalm how long this state of things is to be, even until Christ shall lay prostrate all his enemies. If then our faith seeks Christ sitting on God's right hand, and recumbs quietly on him as there sitting, we shall at length enjoy the fruit of his victory; yea, when our foes, Satan, sin, death, and the whole world are vanquished, and when corruption of our flesh is cast off, we shall triumph for ever together with our head.
15. The Holy Ghost also is a witness, etc. 168 This testimony from Jeremiah is not adduced the second time without reason or superfluously. He quoted it before for a different purpose, even to show that it was necessary for the Old Testament to be abrogated, because another, a new one, had been promised, and for this end, to amend the weakness of the old. 169 But he has now another thing in view; for he takes his stand on these words alone, Their iniquities will I remember no more; and hence he concludes, that there is no more need of a sacrifice since sins are blotted out. 170
This inference may indeed seem not to be well founded; for though formerly there were innumerable promises as to the remission of sins under the Law and in the prophets, yet the Church ceased not to offer sacrifices; hence remission of sins does not exclude sacrifices. But if you consider each particular more closely, you will find that the fathers also had the same promises as to the remission of sins, under the Law, as we have at this day; relying on them, they called on God, and rejoiced in the pardon they obtained. And yet the Prophet, as though he had adduced something new and unheard of before, promises that there would be no remembrance of sins before God under the new covenant. Hence we may conclude, that sins are now remitted in a way different from what they were formerly; but this difference is not in the promise, nor in faith, but in the very price by which remissions is procured. God then does not now remember sins, because an expiation has been made once for all; otherwise what is said by the Prophet would have been to no purpose, that the benefit of the New Testament was to be this — that God would no more remember sins.
Now, since we have come to the close of the discussion respecting the priesthood of Christ, readers must be brief reminded, that the sacrifices of the Law are not more effectually proved here to have been abolished, than the sacrifice of the mass practiced by the Papists is proved to be a vain fiction.
They maintain that their mass is a sacrifice for expiating the sins of the living and of the dead; but the Apostle denies that there is now any place for a sacrifice, even since the time in which the prophecy of Jeremiah has been fulfilled.
They try to make an evasion by saying, that it is not a new sacrifice, or different from that of Christ, but the same; on the contrary, the Apostle contends that the same sacrifice ought not to be repeated, and declares that Christ's sacrifice is only one, and that it was offered for all; and, further, he often claims for Christ alone the honor of being a priest, so that no one was fit to offer him but himself alone.
The Papists have another evasion, and call their sacrifice bloodless; but the Apostle affirms it as a truth without exception, that death is necessary in order to make a sacrifice.
The Papists attempt to evade again by saying, that the mass is the application of the one sacrifice which Christ has made; but the Apostle teaches us on the contrary, that the sacrifices of the Law were abolished by Christ's death for this reason, because in them a remembrance of sins was made; it hence appears evident, that this kind of application which they have devised has ceased.
In short, let the Papists twist themselves into any forms they please, they can never escape from the plain arguments of the Apostle, by which it appears clear that their mass abounds in impieties; for first, according to the Apostle's testimony, Christ alone was fit to offer himself; in the mass he is offered by other hands; — secondly, the Apostle asserts that Christ's sacrifice was not only one, but was also once offered, so that it is impious to repeat it; but in the mass, however they may prate about the sacrifice, yet it is evidently made every day, and they themselves confess it; — thirdly, the Apostle acknowledges no sacrifice without blood and death; they then chatter in vain, that the sacrifice they offer is bloodless; — fourthly, the Apostle in speaking of obtaining pardon for sins, bids us to flee to that one sacrifice which Christ offered on the cross, and makes this distinction between us and the fathers, that the rite of continually sacrificing was done away by the coming of Christ; but the Papists, in order to make the death of Christ efficacious, require daily applications by means of a sacrifice; so that they calling themselves Christians, differ nothing from the Jews except in the external symbol.
19. Having therefore, brethren, boldness to enter into the holiest by the blood of Jesus,
19. Habentes itaque, fratres, fiduciam ingrediendi in sancta per sanguinem Iesu,
20. By a new and living way, which he hath consecrated for us, through the veil, that is to say, his flesh;
20. Via quam dedicavit nobis recentem ac vivam per velum, hoc est carnem suam,
21. And having an high priest over the house of God;
21. Et sacerdotem magnum super domum Dei,
22. Let us draw near with a true heart in full assurance of faith, having our hearts sprinkled from an evil conscience, and our bodies washed with pure water.
22. Accedamus cum sincero corde in certitudine fidei, aspersi cordibus a conscientia mala, et abluti corpore aqua munda;
23. Let us hold fast the profession of our faith without wavering; (for he is faithful that promised;)
23. Teneamus confessionem spei inflexibilem, fidelis enim qui promisit.
19. Having therefore, brethren, etc. He states the conclusion or the sum of his previous doctrine, to which he then fitly subjoins a serious exhortation, and denounces a severe threatening on those who had renounced the grace of Christ. Now, the sum of what he had said is, that all the ceremonies by which an access under the Law was open to the sanctuary, have their real fulfillment in Christ, so that to him who has Christ, the use of them is superfluous and useless To set this forth more fully, he allegorically describes the access which Christ has opened to us; for he compares heaven to the old sanctuary, and sets forth the things which have been spiritually accomplished in Christ in typical expressions. Allegories do indeed sometimes obscure rather than illustrate a subject; but when the Apostle transfers to Christ the ancient figures of the Law, there is no small elegance in what he says, and no small light is attained; and he did this, that we may recognize as now really exhibited in him whatever the Law shadowed forth. But as there is great weight almost in every word, so we must remember that there is here to be understood a contrast, — the truth or reality as seen in Christ, and the abolition of the ancient types.
He says first, that we have boldness to enter into the holiest. This privilege was never granted to the fathers under the Law, for the people were forbidden to enter the visible sanctuary, though the high priest bore the names of the tribes on his shoulders, and twelve stones as a memorial of them on his breast. But now the case is very different, for not only symbolically, but in reality an entrance into heaven is made open to us through the favor of Christ, for he has made us a royal priesthood. 171
He adds, by the blood of Jesus, because the door of the sanctuary was not opened for the periodical entrance of the high priest, except through the intervention of blood. But he afterwards marks the difference between this blood and that of beasts; for the blood of beasts, as it soon turns to corruption, could not long retain its efficacy; but the blood of Christ, which is subject to no corruption, but flows ever as a pure stream, is sufficient for us even to the end of the world. It is no wonder that beasts slain in sacrifice had no power to quicken, as they were dead; but Christ who arose from the dead to bestow life on us, communicates his own life to us. It is a perpetual consecration of the way, because the blood of Christ is always in a manner distilling before the presence of the Father, in order to irrigate heaven and earth.
20. Through the veil, etc. As the veil covered the recesses of the sanctuary and yet afforded entrance there, so the divinity, though hid in the flesh of Christ, yet leads us even into heaven; nor can any one find God except he to whom the man Christ becomes the door and the way. Thus we are reminded, that Christ's glory is not to be estimated according to the external appearance of his flesh; nor is his flesh to be despised, because it conceals as a veil the majesty of God, while it is also that which conducts us to the enjoyment of all the good things of God.
21. And having a high priest, etc. Whatever he has previously said of the abrogation of the ancient priesthood, it behaves us now to bear in mind, for Christ could not be a priest without having the former priests divested of their office, as it was another order. He then intimates that all those things which Christ had changed at his coming ought to be relinquished; and God has set him over his whole house for this end, — that every one who seeks a place in the Church, may submit to Christ and choose him, and no other, as his leader and ruler. 172
22. Let us draw near with a true heart, etc. As he shows that in Christ and his sacrifice there is nothing but what is spiritual or heavenly, so he would have what we bring on our part to correspond. The Jews formerly cleansed themselves by various washings to prepare themselves for the service of God. It is no wonder that the rites for cleansing were carnal, since the worship of God itself, involved in shadows, as yet partook in a manner of what was carnal. For the priest, being a mortal, was chosen from among sinners to perform for a time sacred things; he was, indeed, adorned with precious vestments, but yet they were those of this world, that he might stand in the presence of God; he only came near the work of the covenant; and to sanctify his entrance, he borrowed for a sacrifice a brute animal either from herd or the flock. But in Christ all these things are far superior; He himself is not only pure and innocent, but is also the fountain of all holiness and righteousness, and was constituted a priest by a heavenly oracle, not for the short period of a mortal life, but perpetually. To sanction his appointment an oath was interposed. He came forth adorned with all the gifts of the Holy Spirit in the highest perfection; he propitiated God by his own blood, and reconciled him to men; he ascended up above all the heavens to appear before God as our Mediator.
Now, on our part, nothing is to be brought but what corresponds with all this, as there ought to be a mutual agreement or concord between the priest and the people. Away then with all the external washings of the flesh, and cease let the whole apparatus of ceremonies; for the Apostle sets a true heart, and the certainty of faith, and a cleansing from all vices, in opposition to these external rites. And hence we learn what must be the frame of our minds in order that we may enjoy the benefits conferred by Christ; for there is no coming to him without an upright or a true heart, and a sure faith, and a pure conscience.
Now, a true or sincere heart is opposed to a heart that is hypocritical and deceitful. 173 By the term full assurance, πληροφορία the Apostle points out the nature of faith, and at the same time reminds us, that the grace of Christ cannot be received except by those who possess a fixed and unhesitating conviction. The sprinkling of the heart from an evil conscience takes place, either when we are, by obtaining pardon, deemed pure before God, or when the heart, cleansed from all corrupt affections, is not stimulated by the goads of the flesh. I am disposed to include both these things. 174 What follows, our bodies washed with pure water, is generally understood of baptism; but it seems to me more probable that the Apostle alludes to the ancient ceremonies of the Law; and so by water he designates the Spirit of God, according to what is said by Ezekiel, "I will sprinkle clean water upon you." (Eze 36:25.) The meaning is, that we are made partakers of Christ, if we come to him, sanctified in body and soul; and yet that this sanctification is not what consists in a visible parade of ceremonies, but that it is from faith, pure conscience, and that cleanness of soul and body which flows from, and is effected by, the Spirit of God. So Paul exhorts the faithful to cleanse themselves from all filthiness of flesh and spirit, since they had been adopted by God as his children. 175 (2Co 7:1.)
23. Let us hold fast, etc. As he exhorts here the Jews to persevere, he mentions hope rather than faith; for as hope is born of faith, so it is fed and sustained by it to the last. He requires also profession or confession, for it is not true faith except it shows itself before men. And he seems indirectly to touch the dissimulation of those who paid too much attention, in order to please their own nation, to the ceremonies of the Law. He therefore bids them not only to believe with the heart, but also to show and to profess how much they honored Christ.
But we ought carefully to notice the reason which he subjoins, for he is faithful that promised. For we hence first learn, that our faith rests on this foundation, that God is true, that is, true to his promise, which his word contains; for that we may believe, the voice or word of God must precede; but it is not every kind of word that is capable of producing faith; a promise alone is that on which faith recumbs. And so from this passage we may learn the mutual relation between the faith of men and the promise of God; for except God promises, no one can believe. 176
24. And let us consider one another to provoke unto love and to good works:
24. Et consideremus nos mutuo in aemulationem charitatis et bonorum operum;
25. Not forsaking the assembling of ourselves together, as the manner of some is; but exhorting one another: and so much the more, as ye see the day approaching.
25. Neque deseramus aggregationem nostri, quemadmodum mos est quibusdam; sed exhortemur, idque eo magis, quia videtis approppinquantem diem.
26. For if we sin willfully after that we have received the knowledge of the truth, there remaineth no more sacrifice for sins,
26. Voluntarie enim peccantibus nobis post acceptam veritatis notitiam, non amplius relinquitur pro peccatis hostia;
27. But a certain fearful looking for of judgment and fiery indignation, which shall devour the adversaries.
27. Sed terribilis expectatio judicii, et zelus ignis qui devorabit adversarios.
24. And let us consider one another, etc. I doubt not but that he addresses the Jews especially in this exhortation. It is well­known how great was the arrogance of that nation; being the posterity of Abraham, they boasted that they alone, to the exclusion of all others, had been chosen by the Lord to inherit the covenant of eternal life. Inflated by such a privilege, they despised other nations, and wished to be thought as being alone in the Church of God; nay, they superciliously arrogated to themselves the name of being The Church. It was necessary for the Apostles to labor much to correct this pride; and this, in my judgment, is what the Apostle is doing here, in order that the Jews might not bear it ill that the Gentiles were associated with them and united as one body in the Church.
And first, indeed, he says, Let us consider one another; for God was then gathering a Church both from the Jews and from the Gentiles, between whom there had always been a great discord, so that their union was like the combination of fire and water. Hence the Jews recoiled from this, for they thought it a great indignity that the Gentiles, should be made equal with them. To this goad of wicked emulation which pricked them, the Apostle sets up another in opposition to it, even that of love; or the word παροξυσμὸς, which he uses, signifies the ardor of contention. Then that the Jews might not be inflamed with envy, and be led into contention, the Apostle exhorts them to a godly emulation, even to stimulate one another to love. 177
25. Not forsaking the assembling of ourselves together, etc. This confirms the view that has been given. The composition of the Greek word ought to be noticed; for ἐπὶsignifies an addition; then ἐπισυναγωγὴ, assembling together, means a congregation increased by additions. The wall of partition having been pulled down, God was then gathering those as his children who had been aliens from the Church; so the Gentiles were a new and unwonted addition to the Church. This the Jews regarded as a reproach to them, so that many made a secession from the Church, thinking that such a mixture afforded them a just excuse; nor could they be easily induced to surrender their own right; and further, they considered the right of adoption as peculiar, and as belonging exclusively to themselves. The Apostle, therefore, warns them, lest this equality should provoke them to forsake the Church; and that he might not seem to warn them for no reason, he mentions that this neglect was common to many. 178
We now understand the design of the apostle, and what was the necessity that constrained him to give this exhortation. We may at the same time gather from this passage a general doctrine:
It is an evil which prevails everywhere among mankind, that every one sets himself above others, and especially that those who seem in anything to excel cannot well endure their inferiors to be on an equality with themselves. And then there is so much morosity almost in all, that individuals would gladly make churches for themselves if they could; for they find it so difficult to accommodate themselves to the ways and habits of others. The rich envy one another; and hardly one in a hundred can be found among the rich, who allows to the poor the name and rank of brethren. Unless similarity of habits or some allurements or advantages draw us together, it is very difficult even to maintain a continual concord among ourselves. Extremely needed, therefore, by us all is the admonition to be stimulated to love and not to envy, and not to separate from those whom God has joined to us, but to embrace with brotherly kindness all those who are united to us in faith. And surely it behaves us the more earnestly to cultivate unity, as the more eagerly watchful Satan is, either to tear us by any means from the Church, or stealthily to seduce us from it. And such would be the happy effect, were no one to please himself too much, and were all of us to preserve this one object, mutually to provoke one another to love, and to allow no emulation among ourselves, but that of doing "good works". For doubtless the contempt of the brethren, moroseness, envy, immoderate estimate of ourselves, and other sinful impulses, clearly show that our love is either very cold, or does not at all exist.
Having said, "Not forsaking the assembling together," he adds, But exhorting one another; by which he intimates that all the godly ought by all means possible to exert themselves in the work of gathering together the Church on every side; for we are called by the Lord on this condition, that every one should afterwards strive to lead others to the truth, to restore the wandering to the right way, to extend a helping hand to the fallen, to win over those who are without. But if we ought to bestow so much labor on those who are yet aliens to the flock of Christ, how much more diligence is required in exhorting the brethren whom God has already joined to us?
As the manner of some is, etc. It hence appears that the origin of all schisms was, that proud men, despising others, pleased themselves too much. But when we hear that there were faithless men even in the age of the Apostles, who departed from the Church, we ought to be less shocked and disturbed by similar instances of defection which we may see in the present day. It is indeed no light offense when men who had given some evidence of piety and professed the same faith with us, fall away from the living God; but as it is no new thing, we ought, as I have already said, to be less disturbed by such an event. But the Apostle introduced this clause to show that he did not speak without a cause, but in order to apply a remedy to a disease that was making progress.
And so much the more, etc. Some think this passage to be of the same import with that of Paul,
"It is time to awake out of sleep, for now is our salvation nearer than when we believed." (Ro 13:11.)
But I rather think that reference is here made to the last coming of Christ, the expectation of which ought especially to rouse us to the practice of a holy life as well as to careful and diligent efforts in the work of gathering together the Church. For to what end did Christ come except to collect us all into one body from that dispersion in which we are now wandering? Therefore, the nearer his coming is, the more we ought to labor that the scattered may be assembled and united together, that there may be one fold and one shepherd (Joh 10:16.)
Were any one to ask, how could the Apostle say that those who were as yet afar off from the manifestation of Christ, saw the day near and just at hand? I would answer, that from the beginning of the kingdom of Christ the Church was so constituted that the faithful ought to have considered the Judge as coming soon; nor were they indeed deceived by a false notion, when they were prepared to receive Christ almost every moment; for such was the condition of the Church from the time the Gospel was promulgated, that the whole of that period might truly and properly be called the last. They then who have been dead many ages ago lived in the last days no less than we. Laughed at is our simplicity in this respect by the worldly­wise and scoffers, who deem as fabulous all that we believe respecting the resurrection of the flesh and the last judgment; but that our faith may not fail through their mockery, the Holy Spirit reminds us that a thousand years are before God as one day, (2Pe 3:8;) so that whenever we think of the eternity of the celestial kingdom no time ought to appear long to us. And further, since Christ, after having completed all things necessary for our salvation, has ascended into heaven, it is but reasonable that we who are continually looking for his second manifestation should regard every day as though it were the last. 179
26. For if we sin willfully, or voluntarily etc. He shows how severe a vengeance of God awaits all those who fall away from the grace of Christ; for being without that one true salvation, they are now as it were given up to an inevitable destruction. With this testimony Novatus and his sect formerly armed themselves, in order to take away the hope of pardon from all indiscriminately who had fallen after baptism. They who were not able to refute his calumny chose rather to deny the authority of this Epistle than to subscribe to so great an absurdity. But the true meaning of the passage, unaided by any help from any other part, is quite sufficient of itself to expose the effrontery of Novatus
Those who sin, mentioned by the Apostle, are not such as offend in any way, but such as forsake the Church, and wholly alienate themselves from Christ. For he speaks not here of this or of that sin, but he condemns by name those who willfully renounced fellowship with the Church. But there is a vast difference between particular fallings and a complete defection of this kind, by which we entirely fall away from the grace of Christ. And as this cannot be the case with any one except he has been already enlightened, he says, If we sin willfully, after that we have received the knowledge of the truth; as though he had said, "If we knowingly and willingly renounce the grace which we had obtained." It is now evident how widely apart is this doctrine from the error of Novatus
And that the Apostle here refers only to apostates, is clear from the whole passage; for what he treats of is this, that those who had been once received into the Church ought not to forsake it, as some were wont to do. He now declares that there remained for such no sacrifice for sin, because they had willfully sinned after having received the knowledge of the truth. But as to sinners who fall in any other way, Christ offers himself daily to them, so that they are to seek no other sacrifice for expiating their sins. He denies, then, that any sacrifice remains for them who renounce the death of Christ, which is not done by any offense except by a total renunciation of the faith.
This severity of God is indeed dreadful, but it is set forth for the purpose of inspiring terror. He cannot, however, be accused of cruelty; for as the death of Christ is the only remedy by which we can be delivered from eternal death, are not they who destroy as far as they can its virtue and benefit worthy of being left to despair? God invites to daily reconciliation those who abide in Christ; they are daily washed by the blood of Christ, their sins are daily expiated by his perpetual sacrifice. As salvation is not to be sought except in him, there is no need to wonder that all those who willfully forsake him are deprived of every hope of pardon: this is the import of the adverb ἔτι, more. But Christ's sacrifice is efficacious to the godly even to death, though they often sin; nay, it retains ever its efficacy, for this very reason, because they cannot be free from sin as long as they dwell in the flesh. The Apostle then refers to those alone who wickedly forsake Christ, and thus deprive themselves of the benefit of his death.
The clause, "after having received the knowledge of the truth," was added for the purpose of aggravating their ingratitude; for he who willingly and with deliberate impiety extinguishes the light of God kindled in his heart has nothing to allege as an excuse before God. Let us then learn not only to receive with reverence and prompt docility of mind the truth offered to us, but also firmly to persevere in the knowledge of it, so that we may not suffer the terrible punishment of those who despise it. 180
27. But a certain fearful looking for, etc. He means the torment of an evil conscience which the ungodly feel, who not only have no grace, but who also know that having tasted grace they have lost it forever through their own fault; such must not only be pricked and bitten, but also tormented and lacerated in a dreadful manner. Hence it is that they war rebelliously against God, for they cannot endure so strict a Judge. They indeed try in every way to remove the sense of God's wrath, but all in vain; for when God allows them a short respite, he soon draws them before his tribunal, and harasses them with the torments which they especially shun.
He adds, fiery indignation, or the heat of fire; by which he means, as I think, a vehement impulse or a violent ardor. The word fire is a common metaphor; for as the ungodly are now in a heat through dread of divine wrath, so they shall then burn through the same feeling. Nor is it unknown to me, that the sophists have refinedly speculated as to this fire; but I have no regard of their glosses, since it is evident that it is the same mode of speaking as when Scripture connects fire with worm. (Isa 66:24.) But no man doubts but that worm is used metaphorically to designate that dreadful torment of conscience by which the ungodly are gnawed. 181
Which shall devour the adversaries. It shall so devour them as to destroy, but not to consume them; for it will be inextinguishable. And thus he reminds us, that they are all to be counted the enemies of Christ who have refused to hold the place granted them among the faithful; for there is no intermediate state, as they who depart from the Church give themselves up to Satan.
28. He that despised Moses' law died without mercy under two or three witnesses:
28. Qui abjecerit legem Mosis, sine misericordia sub duobus vel tribus testibus moritur:
29. Of how much sorer punishment, suppose ye, shall he be thought worthy, who hath trodden under foot the Son of God, and hath counted the blood of the covenant, wherewith he was sanctified, an unholy thing, and hath done despite unto the Spirit of grace?
29. Quanto putatis graviore dignus judicabitur supplicio qui Filium Dei conculcaverit, et sanguinem Testamenti, per quem fuerat sanctificatus, profanum duxerit, et Spiritum gratiae contumelia affecerit?
30. For we know him that hath said, Vengeance belongeth unto me, I will recompense, saith the Lord. And again, The Lord shall judge his people.
30. Novimus enim quis dicat, Mihi vindicta, et ego rependam, dicit Dominus; et rursum, Dominus judicabit populum suum.
31. It is a fearful thing to fall into the hands of the living God.
31. Horribile est incidere in manus Dei viventis.
28. He that despised, etc. This is an argument from the less to the greater; for if it was a capital offense to violate the law of Moses, how much heavier punishment does the rejection of the gospel deserve, a sin which involves so many and so heinous impieties! This reasoning was indeed most fitted to impress the Jews; for so severe a punishment on apostates under the Law was neither new to them, nor could it appear unjustly rigorous. They ought then to have acknowledged that vengeance just, however severe, by which God now sanctions the majesty of his Gospel 182
Hereby is also confirmed what I have already said, that the Apostle speaks not of particular sins, but of the entire denial of Christ; for the Law did not punish all kinds of transgressions with death, but apostasy, that is, when any one wholly renounced religion; for the Apostle referred to a passage in De 17:2-7, 183 where we find, that if any one violated God's covenant by worshipping foreign gods, he was to be brought outside of the gate and stoned to death.
Now, though the Law proceeded from God, and Moses was not its author, but its minister, yet the Apostle calls it the law of Moses, because it had been given through him: this was said in order to amplify the more the dignity of the Gospel, which has been delivered to us by the Son of God.
Under two or three witnesses, etc. This bears not on the present subject; but it was a part of the civil law of Moses that two or three witnesses were required to prove the accused guilty. However, we hence learn what sort of crime the Apostle meant; for had not this been added, an opening would have been left for many false conjectures. But now it is beyond all dispute that he speaks of apostasy. At the same time that equity ought to be observed which almost all statesmen have adopted, that no one is to be condemned without being proved guilty by the testimony of two witnesses. 184
29. Who has trodden under foot the Son of God, etc. There is this likeness between apostates under the Law and under the Gospel, that both perish without mercy; but the kind of death is different; for the Apostle denounces on the despisers of Christ not only the deaths of the body, but eternal perdition. And therefore he says that a sorer punishment awaits them. And he designates the desertion of Christianity by three things; for he says that thus the Son of God is trodden under foot, that his blood is counted an unholy thing, and that despite is done to the Spirit of grace. Now, it is a more heinous thing to tread under foot than to despise or reject; and the dignity of Christ is far different from that of Moses; and further, he does not simply set the Gospel in opposition to the Law, but the person of Christ and of the Holy Spirit to the person of Moses.
The blood of the covenant, etc. He enhances ingratitude by a comparison with the benefits. It is the greatest indignity to count the blood of Christ unholy, by which our holiness is effected; this is done by those who depart from the faith. For our faith looks not on the naked doctrine, but on the blood by which our salvation has been ratified. He calls it the blood of the covenant, because then only were the promises made sure to us when this pledge was added. But he points out the manner of this confirmation by saying that we are sanctified; for the blood shed would avail us nothing, except we were sprinkled with it by the Holy Spirit; and hence come our expiation and sanctification. The apostle at the same time alludes to the ancient rite of sprinkling, which availed not to real sanctification, but was only its shadow or image. 185
The Spirit of grace. He calls it the Spirit of grace from the effects produced; for it is by the Spirit and through his influence that we receive the grace offered to us in Christ. For he it is who enlightens our minds by faith, who seals the adoption of God on our hearts, who regenerates us unto newness of life, who grafts us into the body of Christ, that he may live in us and we in him. He is therefore rightly called the Spirit of grace, by whom Christ becomes ours with all his blessings. But to do despite to him, or to treat him with scorn, by whom we are endowed with so many benefits, is an impiety extremely wicked. Hence learn that all who willfully render useless his grace, by which they had been favored, act disdainfully towards the Spirit of God.
It is therefore no wonder that God so severely visits blasphemies of this kind; it is no wonder that he shows himself inexorable towards those who tread under foot Christ the Mediator, who alone reconciles us to himself; it is no wonder that he closes up the way of salvation against those who spurn the Holy Spirit, the only true guide. 186
30. For we know him that hath said, etc. Both the passages are taken from Deut. 32:35, 36. But as Moses there promises that God would take vengeance for the wrongs done to his people, it seems that the words are improperly and constrainedly applied to the vengeance referred to here; for what does the Apostle speak of? Even that the impiety of those who despised God would not be unpunished. Paul also in Ro 12:19, knowing the true sense of the passage, accommodates it to another purpose; for having in view to exhort us to patience, he bids us to give place to God to take vengeance, because this office belongs to him; and this he proves by the testimony of Moses. But there is no reason why we should not turn a special declaration to a universal truth. Though then the design of Moses was to console the faithful, as they would have God as the avenger of wrongs done to them; yet we may always conclude from his words that it is the peculiar office of God to take vengeance on the ungodly. Nor does he pervert his testimony who hence proves that the contempt of God will not be unpunished; for he is a righteous judge who claims to himself the office of taking vengeance.
At the same time the Apostle might here also reason from the less to the greater, and in this manner: "God says that he will not suffer his people to be injured with impunity, and declares that he will surely be their avenger: If he suffers not wrongs done to men to be unpunished, will he not avenge his own? Has he so little or no care and concern for his own glory, as to connive at and pass by indignities offered to him?" But the former view is more simple and natural, — that the Apostle only shows that God will not be mocked with impunity, since it is his peculiar office to render to the ungodly what they have deserved. 187
The Lord shall judge his people. Here another and a greater difficulty arises; for the meaning of Moses seems not to agree with what here intended. The Apostle seems to have quoted this passage as though Moses had used the word punish, and not judge; but as it immediately follows by way of explanation, "He will be merciful to his saints," it appears evident that to judge here is to act as a governor, according to its frequent meaning in the Hebrew; but this seems to have little to do with the present subject. Nevertheless he who weighs well all things will find that this passage is fitly and suitably adduced here; for God cannot govern the Church without purifying it, and without restoring to order the confusion that may be in it. Therefore this governing ought justly to be dreaded by hypocrites, who will then be punished for usurping a place among the faithful, and for perfidiously using the sacred name of God, when the master of the family undertakes himself the care of setting in order his own house. It is in this sense that God is said to arise to judge his people, that is, when he separates the truly godly from hypocrites, (Ps 1:4;) and in Ps 125:5, 188 where the Prophet speaks of exterminating hypocrites, that they might no more dare to boast that they were of the Church, because God bore with them; he promises peace to Israel after having executed his judgment.
It was not then unreasonably that the apostle reminded them that God presided over his Church and omitted nothing necessary for its rightful government, in order that they might all learn carefully to keep themselves under his power, and remember that they had to render an account to their judge. 189
He hence concludes that it is a fearful thing to fall into the hands of the living God. A mortal man, however incensed he may be, cannot carry his vengeance beyond death; but God's power is not bounded by so narrow limits; besides, we often escape from men, but we cannot escape from God's judgment. Who soever then considers that he has to do with God, must (except he be extremely stupid) really tremble and quake; nay, such an apprehension of God must necessarily absorb the whole man, so that no sorrows, or torments can be compared with it. In short, whenever our flesh allures us or we flatter ourselves by any means in our sins, this admonition alone ought to be sufficient to arouse us, that "it is a fearful thing to fall into to hands of the living God;" for his wrath is furnished with dreadful punishments which are to be forever.
However, the saying of David, when he exclaimed, that it was better to fall into Gods hands than into the hands of men, (2Sa 24:14,) seems to be inconsistent with what is said here. But this apparent inconsistency vanishes, when we consider that David, relying confidently on God's mercy, chose him as his Judge rather than men; for though he knew that God was displeased with him, yet he felt confident that he would be reconciled to him; in himself, indeed, he was prostrate on the ground, but yet he was raised up by the promise of grace. As then he believed God not to be inexorable, there is no wonder that he dreaded his wrath less, than that of men; but the Apostle here speaks of God's wrath as being dreadful to the reprobate, who being destitute of the hope of pardon, expect nothing but extreme severity, as they have already closed up against themselves the door of grace. And we know that God is set forth in various ways according to the character of those whom he addresses; and this is what David means when he says, "With the merciful thou wilt be merciful, and with the froward thou wilt be froward." (Ps 18:25-27.) 190
32. But call to remembrance the former days, in which, after ye were illuminated, ye endured a great fight of afflictions;
32. Recordamini dierum superiorum, quibus illuminati multum certamen sustinuistis passionum;
33. Partly, whilst ye were made a gazingstock both by reproaches and afflictions; and partly, whilst ye became companions of them that were so used.
33. Partim dum probris et afflictionibus fuistis traducti, partim dum socii facti estis eorum qui sic conversabantur.
34. For ye had compassion of me in my bonds, and took joyfully the spoiling of your goods, knowing in yourselves that ye have in heaven a better and an enduring substance.
34. Etenim vinculis meis compassi estis, et rapinam bonorum vestrorum suscepistit cum guidio, scientes vos habere meliorem substantiam in coelis et manentem:
35. Cast not away therefore your confidence, which hath great recompense of reward.
35. Ne abjiciatis igitur fiduciam vestram quae remunerationem magnam habet.
32. But call to remembrance, etc. In order to stimulate them, and to rouse their alacrity to go forward, he reminds them of the evidences of piety which they had previously manifested; for it is a shameful thing to begin well, and to faint in the middle of our course, and still more shameful to retrograde after having made great progress. The remembrance then of past warfare, if it had been carried on faithfully and diligently under the banner of Christ, is at length useful to us, not as a pretext for sloth, as though we had already served our time, but to render us more active in finishing the remaining part of our course. For Christ has not enlisted us on this condition, that we should after a few years ask for a discharge like soldiers who have served their time, but that we should pursue our warfare even to the end.
He further strengthens his exhortation by saying, that they had already performed great exploits at a time when they were as yet new recruits: the more shame then would it be to them, if now they fainted after having been long tried; for the word enlightened is to be limited to the time when they first enlisted under Christ, as though he had said, "As soon as ye were initiated into the faith of Christ, ye underwent hard and arduous contests; now practice ought to have rendered you stronger, so as to become more courageous." He, however, at the same time reminds them, that it was through God's favor that they believed, and not through their own strength; they were enlightened when immersed in darkness and without eyes to see, except light from above had shone upon them. Whenever then those things which we have done or suffered for Christ come to our minds, let them be to us so many goads to stir us on to higher attainments. 191
33. Partly, whilst ye were made, etc. We see who they were whom he addresses, even those whose faith had been proved by no common trials, and yet he refrains not from exhorting them to greater things. Let no man therefore deceive himself by self-flattery as though he had reached the goal, or had no need of incentives from others.
Now he says, that they had been made gazingstocks both by reproaches and afflictions, or exposed to public shame by reproaches and distresses, as though they were exposed on a public theater. 192 We hence learn that the persecutions which they had sustained were remarkably severe. But we ought especially to notice the latter clause, when he says that they became companions, or associates of the godly in their persecutions; for as it is Christ's cause for which all the godly contend, and as it is what their contend for in common, whatever one of them suffers, all the rest ought to transfer, as it were, to themselves; and this is what ought by all means to be done by us, unless we would separate ourselves from Christ himself. 193
34. And took joyfully, 194 etc. There is no doubt but as they were men who had feelings, the loss of their goods caused them grief; but yet their sorrow was such as did not prevent the joy of which the Apostle speaks. As poverty is deemed an evil, the plunder of their goods considered in itself touched them with grief; but as they looked higher, they found a cause for joy, which allayed whatever grief they felt. It is indeed thus necessary that our thoughts should be drawn away from the world, by looking at the heavenly recompense; nor do I say any other thing but what all the godly find to be the case by experience. And no doubt we joyfully embrace what we are persuaded will end in our salvation; and this persuasion the children of God doubtless have respecting the conflicts which they undertake for the glory of Christ. Hence carnal feelings never so prevail in overwhelming them with grief, but that with their minds raised up to heaven they emerge into spiritual joy.
And this is proved by what he subjoins, knowing that ye have in heaven a better and an enduring substance. Joyfully then did they endure the plundering of their goods, not because they were glad to find themselves plundered; but as their minds were fixed on the recompense, they easily forgot the grief occasioned by their present calamity. And indeed wherever there is a lively perception of heavenly things, the world with all its allurements is not so relished, that either poverty or shame can overwhelm our minds with grief. If then we wish to bear anything for Christ with patience and resigned minds, let us accustom ourselves to a frequent meditation on that felicity, in comparison with which all the good things of the world are nothing but refuse. Nor are we to pass by these words, "knowing that ye have"; 195 for except one be fully persuaded that the inheritance which God has promised to his children belongs to him, all his knowledge will be cold and useless.
35. Cast not away, therefore, etc. He shows what especially makes us strong to persevere, even the retaining of confidence; for when that is lost, we lose the recompense set before us. It hence appears that confidence is the foundation of a godly and holy life. By mentioning reward, he diminishes nothing from the gratuitous promise of Salvation; for the faithful know that their labor is not vain in the Lord in such a way that they still rest on God's mercy alone. But it has been often stated elsewhere how reward is not incompatible with the gratuitous imputation of righteousness.
36. For ye have need of patience, that, after ye have done the will of God, ye might receive the promise.
36. Patientiae enim opus habetis, ut quum voluntatem Dei feceritis obtineatis promissionem.
37. For yet a little while, and he that shall come will come, and will not tarry.
37. Adhuc enim pusillum temporis, quando qui venturus est veniet et non tardabit.
38. Now the just shall live by faith: but if any man draw back, my soul shall have no pleasure in him.
38. Justus autem ex fide vivet, et si subductus fuerit non oblectabitur anima mea in eo.
39. But we are not of them who draw back unto perdition; but of them that believe to the saving of the soul.
39. Nos autem non sumus subductionis in perditionem, sed fidei in acquisitionem animae.
36. For ye have need of patience, etc. He says that patience is necessary, not only because we have to endure to the end, but as Satan has innumerable arts by which he harasses us; and hence except we possess extraordinary patience, we shall a thousand times be broken down before we come to the half of our course. The inheritance of eternal life is indeed certain to us, but as life is like a race, we ought to go on towards the goal. But in our way there are many hindrances and difficulties, which not only delay us, but which would also stop our course altogether, except we had great firmness of mind to pass through them. Satan craftily suggests every kind of trouble in order to discourage us. In short, Christians will never advance two paces without fainting, except they are sustained by patience. 196 This then is the only way or means by which we can firmly and constantly advance; we shall not otherwise obey God, nor even enjoy the promised inheritance, which is here by metonymy called the "promise".
37. For yet a little while, or, for yet a very little time, etc. That it may not be grievous to us to endure, he reminds us that the time will not be long. There is indeed nothing that avails more to sustain our minds, should they at any time become faint, than the hope of a speedy and near termination. As a general holds forth to his soldiers the prospect that the war will soon end, provided they hold out a little longer; so the Apostle reminds us that the Lord will shortly come to deliver us from all evils, provided our minds faint not through want of firmness.
And in order that this consolation might have more assurance and authority, he adduces the testimony of the Prophet Habakkuk. (Hab 2:4.) But as he follows the Greek version, he departs somewhat from the words of the Prophet. I will first briefly explain what the Prophet says, and then we shall compare it with what the Apostle relates here.
When the Prophet had spoken of the dreadful overthrow of his own nation, being terrified by his prophecy, he had nothing to do but to quit as it were the world, and to betake himself to his watchtower; and his watchtower was the Word of God, by which he was raised as it were into heaven. Being thus placed in this station, he was bidden to write a new prophecy, which brought to the godly the hope of salvation. Yet as men are naturally unreasonable, and are so hasty in their wishes that they always think God tardy, whatever haste he may make, he told them that the promise would come without delay; at the same time he added, "If it tarries, wait for it." By which he meant, that what God promises will never come so soon, but that it seems to us to tarry, according to an old proverb, "Even speed is delay to desire." Then follow these words, "Behold, his soul that is lifted up is not upright in him; but the just shall live by his faith." By these words he intimates that the ungodly, however they may be fortified by defenses, should not be able to stand, for there is no life of security but by faith. Let the unbelieving then fortify themselves as they please, they can find nothing in the whole world but what is fading, so that they must ever be subject to trembling; but their faith will never disappoint the godly, because it rests on God. This is the meaning of the Prophet.
Now the Apostle applies to God what Habakkuk said of the promise; but as God by fulfilling his promises in a manner shows what he is, as to the subject itself there is not much difference; nay, the Lord comes whenever he puts forth his hand to help us. The Apostle follows the Prophet in saying, That it would be shortly; because God defers not his help longer than it is expedient; for he does not by delaying time deceive us as men are wont to do; but he knows his own time which he suffers not to pass by without coming to our aid at the moment required. Now he says, He that cometh will come, and will not tarry. Here are two clauses: by the first we are taught that God will come to our aid, for he has promised; and by the second, that he will do so in due time, not later than he ought. 197
38. Now the just, etc. He means that patience is born of faith; and this is true, for we shall never be able to carry on our contests unless we are sustained by faith, even as, on the other hand, John truly declares, that our victory over the world is by faith. (1Jo 5:4.) It is by faith that we ascend on high; that we leap over all the perils of this present life, and all its miseries and troubles; that we possess a quiet standing in the midst of storms and tempests. Then the Apostle announced this truth, that all who are counted just before God do not live otherwise than by faith. And the future tense of the verb live, betokens the perpetuity of this life. Let readers consult on this subject Ro 1:17, 198 and Ga 3:11, where this passage is quoted.
But if any man draw back, etc. This is the rendering of עפלה elation, as used by the Prophet, for the words are, "Where there shall be elation or munition, the soul of that man shall not continue right in him." The Apostle gives here the Greek version, which partly agrees with the words of the Prophet, and partly differs from them. For this drawing back differs but little, if anything, from that elation or pride with which the ungodly are inflated, since their refractory opposition to God proceeds from that false confidence with which they are inebriated; for hence it is that they renounce his authority and promise themselves a quiet state, free from all evil. They may be said, then, to draw back, when they set up defenses of this kind, by which they drive away every fear of God and reverence for his name. And thus by this expression is intimated the power of faith no less than the character of impiety; for pride is impiety, because it renders not to God the honor due to him, by rendering man obedient to him. From self­security, insolence, and contempt, it comes that as long as it is well with the wicked, they dare, as one has said, to insult the clouds. But since nothing is more contrary to faith than this drawing back, for the true character of faith is, that it draws a man unto submission to God when drawn back by his own sinful nature.
The other clause, "He will not please my soul," or as I have rendered it more fully, "My soul shall not delight in him," is to be taken as the expression of the Apostle's feeling; for it was not his purpose to quote exactly the words of the Prophet, but only to refer to the passage to invite readers to a closer examination of it. 199
39. But we are not of them which draw back, etc. The Apostle made a free use of the Greek version, which was most suitable to the doctrine which he was discussing; and he now wisely applies it. He had before warned them, lest by forsaking the Church they should alienate themselves from the faith and the grace of Christ; he now teaches them that they had been called for this end, that they might not draw back. And he again sets faith and drawing back in opposition the one to the other, and also the preservation of the soul to its perdition.
Now let it be noticed that this truth belongs also to us, for we, whom God has favored with the light of the Gospel, ought to acknowledge that we have been called in order that we may advance more and more in our obedience to God, and strive constantly to draw nearer to him. This is the real preservation of the soul, for by so doing we shall escape eternal perdition.
---
Footnotes
---
Next: Chapter 11