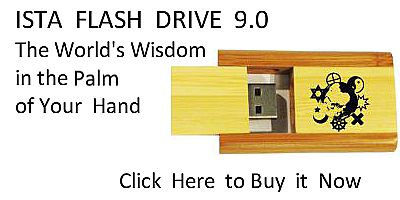 Sacred Texts
Christianity
Calvin
Index
Previous
Next
---
Calvin's Commentaries, Vol. 41: Galatians and Ephesians, tr. by John King, [1847-50], at sacred-texts.com
---
1. Brethren, if a man be overtaken in a fault, ye which are spiritual, restore such an one in the spirit of meekness; considering thyself, lest thou also be tempted.
1. Fratres, etiamsi praeoccupatus fuerit homo in aliquo lapsu, vos, qui spirituales estis, instaurate ejusmodi hominem spiritu lenitatis; considerans to ipsum, ne tu quoque tenteris.
2. Bear ye one another's burdens, and so fulfil the law of Christ.
2. Alii aliorum onera portate, et sic adimplete legem Christi.
3. For if a man think himself to be something, when he is nothing, he deceiveth himself.
3. Nam si quis putat se esse aliquid, quum nihil sit, se ipsum decipit.
4. But let every man prove his own worth, and then shall he have rejoicing in himself alone, and not in another.
4. Opus antem suum probet unusquisque; et tunc in se ipso solo gloriam habebit, non antem in alio.
5. For every man shall bear his own burden.
5. Quisque enim proprium onus portabit.
1. Brethren, if a man be overtaken in any fault 94 Ambition is a serious and alarming evil. But hardly less injury is frequently done by unseasonable and excessive severity, which, under the plausible name of zeal, springs in many instances from pride, and from dislike and contempt of the brethren. Most men seize on the faults of brethren as an occasion of insulting them, and of using reproachful and cruel language. Were the pleasure they take in upbraiding equalled by their desire to produce amendment, they would act in a different manner. Reproof, and often sharp and severe reproof, must be administered to offenders. But while we must not shrink from a faithful testimony against sin, neither must we omit to mix oil with the vinegar.
We are here taught to correct the faults of brethren in a mild manner, and to consider no rebukes as partaking a religious and Christian character which do not breathe the spirit of meekness. To gain this object, he explains the design of pious reproofs, which is, to restore him who is fallen, to place him in his former condition. That design will never be accomplished by violence, or by a disposition to accuse, or by fierceness of manner or language; and consequently, we must display a gentle and meek spirit, if we intend to heal our brother. And lest any man should satisfy himself with assuming the outward form, he demands the spirit of meekness; for no man is prepared for chastising a brother till he has succeeded in acquiring a gentle spirit. 95
Another argument for gentleness in correcting brethren is contained in the expression, "if a man be overtaken." If he has been carried away through want of consideration, or through the cunning arts of a deceiver, it would be cruel to treat such a man with harshness. Now, we know that the devil is always lying in wait, and has a thousand ways of leading us astray. When we perceive a brother to have transgressed, let us consider that he has fallen into the snares of Satan; let us be moved with compassion, and prepare our minds to exercise forgiveness. But offenses and falls of this description must undoubtedly be distinguished from deep seated crimes, accompanied by deliberate and obstinate disregard of the authority of God. Such a display of wicked and perverse disobedience to God must be visited with greater severity, for what advantage would be gained by gentle treatment? The particle if also, (ἐὰν καὶ,) implies that not only the weak who have been tempted, but those who have yielded to temptation, shall receive forbearance.
Ye who are spiritual. This is not spoken in irony; for, however spiritual they might be, still they were not wholly filled with the Spirit. It belongs to such persons to raise up the fallen. To what better purpose can their superior attainments be applied than to promote the salvation of the brethren? The more eminently any man is endowed with Divine grace, the more strongly is he bound to consult the edification of those who have been less favored. But such is our folly, that in our best duties we are apt to fail, and therefore need the exhortation which the apostle gives to guard against the influence of carnal views.
Considering thyself. It is not without reason that the apostle passes from the plural to the singular number. He gives weight to his admonition, when he addresses each person individually, and bids him look carefully into himself. "Whoever thou art that takest upon thee the office of reproving others, look to thyself." Nothing is more difficult than to bring us to acknowledge or examine our own weakness. Whatever may be our acuteness in detecting the faults of others, we do not see, as the saying is, "the wallet that hangs behind our own back;" 96 and therefore, to arouse us to greater activity, he employs the singular number.
These words may admit of two senses. As we acknowledge that we are liable to sin, we more willingly grant that forgiveness to others which, in our turn, we expect will be extended to us. Some interpret them in this manner: "Thou who art a sinner, and needest the compassion of thy brethren, oughtest not to show thyself fierce and implacable to others." 97 But I would rather choose to expound them as a warning given by Paul, that, in correcting others, we should not ourselves commit sin. There is a danger here which deserves our most careful attention, and against which it is difficult to guard; for nothing is more easy than to exceed the proper limits. The word tempt, however, may very properly be taken in this passage as extended to the whole life. Whenever we have occasion to pronounce censure, let us begin with ourselves, and, remembering our own weakness, let us be indulgent to others.
2. Bear ye one another's burdens. The weaknesses or sins, under which we groan, are called burdens. This phrase is singularly appropriate in an exhortation to kind behavior, for nature dictates to us that those who bend under a burden ought to be relieved. He enjoins us to bear the burdens. We must not indulge or overlook the sins by which our brethren are pressed down, but relieve them, — which can only be done by mild and friendly correction. There are many adulterers and thieves, many wicked and abandoned characters of every description, who would willingly make Christ an accomplice in their crimes. All would choose to lay upon believers the task of bearing their burdens. But as the apostle had immediately before exhorted us to restore a brother, the manner in which Christians are required to bear one another's burdens cannot be mistaken.
And so fulfill the law of Christ. The word law, when applied here to Christ, serves the place of an argument. There is an implied contrast between the law of Christ and the law of Moses. "If you are very desirous to keep a law, Christ enjoins on you a law which you are bound to prefer to all others, and that is, to cherish kindness towards each other. He who has not this has nothing. On the other hand, he tells us, that, when every one compassionately assists his neighbor, the law of Christ is fulfilled; by which he intimates that every thing which does not proceed from love is superfluous; for the composition of the Greek word ἀναπληρώσατε, conveys the idea of what is absolutely perfect. But as no man performs in every respect what Paul requires, we are still at a distance from perfection. He who comes the nearest to it with regard to others, is yet far distant with respect to God.
3. For if a man think himself. There is an ambiguity in the construction, but Paul's meaning is clear. The phrase, When he is nothing, appears at first view to mean, "if any person, who is in reality nothing, claims to be something;" as there are many men of no real worth who are elated by a foolish admiration of themselves. But the meaning is more general, and may be thus expressed: "Since all men are nothing, he who wishes to appear something, and persuades himself that he is somebody, deceives himself." First, then, he declares that we are nothing, by which he means, that we have nothing of our own of which we have a right to boast, but are destitute of every thing good: so that all our glorying is mere vanity. Secondly, he infers that they who claim something as their own deceive themselves. Now, since nothing excites our indignation more than that others should impose upon us, it argues the height of folly that we should willingly impose upon ourselves. This consideration will render us much more candid to others. Whence proceeds fierce insult or haughty sternness, but from this, that every one exalts himself in his own estimation, and proudly despises others? Let arrogance be removed, and we shall all discover the greatest modesty in our conduct towards each other.
4. But let every man prove his own work. By a powerful blow, Paul has already struck down the pride of man. But it frequently happens that, by comparing ourselves with others, the low opinion which we form of them leads us to entertain a high opinion of ourselves. Paul declares that no such comparison ought to be allowed. Let no man, he says, measure himself by the standard of another, or please himself with the thought, that others appear to him less worthy of approbation. Let him lay aside all regard to other men, examine his own conscience, and inquire what is his own work. It is not what we gain by detracting from others, but what we have without any comparison, that can be regarded as true praise.
Some consider Paul to be speaking in irony. "Thou flatterest thyself by a comparison with the faults of others; but if thou wilt consider who thou art, thou wilt then enjoy the praise which is justly due to thee." In other words, no praise whatever shall be thine; because there is no man by whom the smallest portion of praise is really deserved. In conformity with this view, the words that follow, every man shall bear his own burden, are supposed to mean, that it is usual for every man to bear his own burden. But the plain and direct sense of the words agrees better with the apostle's reasoning. "With respect to thyself alone, and not by comparison with others, thou wilt have praise." I am well aware that the next sentence, which annihilates all the glory of man, has been regarded as justifying the ironical interpretation. But the glorying of which this passage treats, is that of a good conscience, in which the Lord allows his people to indulge, and which Paul elsewhere expresses in very animated language.
"Paul earnestly beholding the council, said, Men and brethren, I have lived in all good conscience before God until this day."
(Ac 23:1.)
This is nothing more than an acknowledgment of Divine grace, which reflects no praise whatever on man, but excites him to give God the glory. Such a reason for glorying do the godly find in themselves; and they ascribe it, not to their own merits, but to the riches of the grace of God.
"For our rejoicing is this, the testimony of a good conscience, that in simplicity and godly sincerity, not with fleshly wisdom, but by the grace of God, we have had our conversation in the world."
(2Co 1:12.)
Our Lord himself instructs us:
"But thou, when thou prayest, enter into thy closet; and when thou hast shut thy door, pray to thy Father who is in secret; and thy Father, who seeth in secret, shall reward thee openly."
(Mt 6:6.)
Strictly speaking, he makes no assertion, but leads us to conclude, that, when a man is valued for his own worth, and not for the baseness of others, the praise is just and substantial. The statement is therefore conditional, and imports that none are entitled to be regarded as good men, who are not found to be so, apart from the consideration of others.
5. For every man shall bear his own burdens. To destroy sloth and pride, he brings before us the judgment of God, in which every individual for himself, and without a comparison with others, will give an account of his life. It is thus that we are deceived; for, if a man who has but one eye is placed among the blind, he considers his vision to be perfect; and a tawny person among negroes thinks himself white. The apostle affirms that the false conclusions to which we are thus conducted will find no place in the judgment of God; because there every one will bear his own burden, and none will stand acquitted by others from their own sins. This is the true meaning of the words.
6. Let him that is taught in the word communicate unto him that teacheth in all good things.
6. Coremunicet is, qui instituitur in sermone, cum doctore, in omnibus bonis.
7. Be not deceived; God is not mocked: for whatsoever a man soweth, that shall he also reap.
7. Ne erretis: Deus non subsannatur; quod enim seminaverit homo, hoc etiam metet.
8. For he that soweth to his flesh shall of the flesh reap corruption; but he that soweth to the Spirit shall of the Spirit reap life everlasting.
8. Nam qui seminat carni suae, ex carne metet corruptionem; qui autem seminat Spiritui, ex Spiritu metet vitam aeternam.
9. And let us not be weary in well doing: for in due season we shall reap, if we faint not.
9. Bonum antem faciendo ne defatigemur; nam si non defecerimus, metemus opportuno tempore.
10. As we have therefore opportunity, let us do good unto all men, especially unto them who are of the household of faith..
10. Ergo ubi tempus habemus, benefaciamus erga omnes, praesertim vero erga domesticos fidel.
6. Let him that is taught in the word. It is probable that the teachers and ministers of the word were at that time neglected. This shewed the basest ingratitude. How disgraceful is it to defraud of their temporal support those by whom our souls are fed! — to refuse an earthly recompense to those from whom we receive heavenly benefits! But it is, and always has been, the disposition of the world, freely to bestow on the ministers of Satan every luxury, and hardly to supply godly pastors with necessary food. Though it does not become us to indulge too much in complaint, or to be too tenacious of our rights, yet Paul found himself called upon to exhort the Galatians to perform this part of their duty. He was the more ready to do so, because he had no private interest in the matter, but consulted the universal benefit of the Church, without any regard to his own advantage. He saw that the ministers of the word were neglected, because the word itself was despised; for if the word be truly esteemed, its ministers will always receive kind and honorable treatment. It is one of the tricks of Satan to defraud godly ministers of support, that the Church may be deprived of such ministers. 98 An earnest desire to preserve a gospel ministry, led to Paul's recommendation that proper attention should be paid to good and faithful pastors.
The word is here put, by way of eminence, (κατ ᾿ ἐξοχὴν,) for the doctrine of godliness. Support is declared to be due to those by whom we are taught in the word. Under this designation the Papal system supports idle bellies of dumb men, and fierce wild beasts, who have nothing in common with the doctrine of Christ. In all good things. He does not propose that no limit should be set to their worldly enjoyments, or that they should revel in superfluous abundance, but merely that none of the necessary supports of life should be withheld. Ministers ought to be satisfied with moderate fare, and the danger which attends pomp and luxury ought to be prevented. To supply their real necessities, let believers cheerfully devote any part of their property that may be required for the services of devout and holy teachers. What return will they make for the invaluable treasure of eternal life, which is communicated to them by the preaching of those men?
7. God is not mocked. The design of this observation is to reply to the dishonest excuses which are frequently pleaded. One alleges that he has a family to support, and another asserts that he has no superfluity of wealth to spend in liberality or profusion. The consequence is, that, while such multitudes withhold their aid, the few persons who do their duty are generally unable to contribute the necessary support. These apologies Paul utterly rejects, for a reason which the world little considers, that this transaction is with God. The supply of a man's bodily wants is not the sole question, but involves the degree of our regard for Christ and his gospel. This passage contains evidence that the custom of treating faithful ministers with scorn did not originate in the present day; but their wicked taunts will not pass unpunished.
For whatsoever a man soweth. Our liberality is restrained by the supposition, that whatever passes into the hands of another is lost to ourselves, and by the alarm we feel about our own prospects in life. Paul meets these views by a comparison drawn from seed-time, which, he tells us, is a fit representation of acts of beneficence. On this subject we had occasion to speak, in expounding the Second Epistle to the Corinthians, where the same metaphor was employed. Happy would it be for us, if this truth were deeply impressed upon our minds. How "very gladly" would we "spend and be spent" (2Co 12:15) for the good of our neighbours, encouraged by the hope of the coming harvest! No operation is more cheerfully performed by husbandmen than throwing the seed into the ground. They are enabled to wait with patience during nine months of the year, by the expectation of reaping a corruptible harvest, while our minds are not properly affected by the hope of a blessed immortality.
8. For he that soweth to his flesh. Having stated the general sentiment, he now divides it into parts. To sow to the flesh, is to look forward to the wants of the present life, without any regard to a future life. They who do this will gather fruit corresponding to the seed which they have sown, — will heap up that which shall miserably perish. To sow in the flesh, (seminare in carne,) is supposed by some to mean indulgence in the lusts of the flesh, and corruption to mean destruction; but the former exposition agrees better with the context. In departing from the old translation and from Erasmus, I have not acted rashly. The Greek words, ὁ σπείρων εἰς τὴν σάρκα ἑαυτοῦ, literally signify, he that soweth into his flesh. And what else does this mean, but to be so entirely devoted to the flesh, as to direct all our thoughts to its interests or convenience?
But he that soweth to the spirit. By the spirit I understand the spiritual life, to which they are said to sow whose views are directed more to heaven than to earth, and whose life is regulated by the desire of reaching the kingdom of God. From their spiritual employments they will reap in heaven incorruptible fruit. Those employments are denominated spiritual on account of their end, though in some respects they are external and relate to the body, as in the very case now under consideration of supporting pastors. If the Papists shall endeavor, in their usual manner, to build upon these words the righteousness of works, we have already shewn how easily their absurdities may be exposed. Though eternal life is a reward, it does not follow either that we are justified by works, or that works are meritorious of salvation. The undeserved kindness of God appears in the very act of honoring the works which his grace has enabled us to perform, by promising to them a reward to which they are not entitled.
Is a more complete solution of the question demanded?
1. We have no good works which God rewards but those which we derive from his grace.
2. The good works which we perform by the guidance and direction of the Holy Spirit, are the fruits of that adoption which is an act of free grace.
3. They are not only unworthy of the smallest and most inconsiderable reward, but deserve to be wholly condemned, because they are always stained by many blemishes; and what have pollutions to do with the presence of God?
4. Though a reward had been a thousand times promised to works, yet it is not due but by fulfilling the condition of obeying the law perfectly; and how widely distant are we all from that perfection!
Let Papists now go and attempt to force their way into heaven by the merit of works. We cheerfully concur with Paul and with the whole Bible in acknowledging, that we are unable to do anything but by the free grace of God, and yet that the benefits resulting from our works receive the name of a reward.
9. Let us not be weary in well-doing. Well-doing (καλὸν) does not simply mean doing our duty, but the performance of acts of kindness, and has a reference to men. We are instructed not to be weary in assisting our neighbours, in performing good offices, and in exercising generosity. This precept is highly necessary; for we are naturally reluctant to discharge the duties of brotherly love, and many unpleasant occurrences arise by which the ardor of the best disposed persons is apt to be cooled. We meet with many unworthy and many ungrateful persons. The vast number of necessitous cases overwhelms us, and the applications which crowd upon us from every quarter exhaust our patience. Our warmth is abated by the coolness of other men. In short, the world presents innumerable hinderances, which tend to lead us aside from the right path. Most properly, therefore, does Paul admonish us not to relax through weariness.
If we faint not. That is, we shall reap the fruit which God promises, if we "persevere to the end." (Mt 10:22.) Those who do not persevere resemble indolent husbandmen, who, after ploughing and sowing, leave the work unfinished, and neglect to take the necessary precautions for protecting the seed from being devoured by birds, or scorched by the sun, or destroyed by cold. It is to no purpose that we begin to do good, if we do not press forward to the goal.
In due season 99 Let no man, from a wish to gather the fruit in this life, or before its proper time, deprive himself of the spiritual harvest. The desires of believers must be both supported and restrained by the exercise of hope and patience.
10. While we have opportunity. The metaphor is still pursued. Every season is not adapted to tillage and sowing. Active and prudent husbandmen will observe the proper season, and will not indolently allow it to pass unimproved. Since, therefore, God has set apart the whole of the present life for ploughing and sowing, let us avail ourselves of the season, lest, through our negligence, it may be taken out of our power. Beginning with liberality to ministers of the gospel, Paul now makes a wider application of his doctrine, and exhorts us to do good to all men, but recommends to our particular regard the household of faith, or believers, because they belong to the same family with ourselves. This similitude is intended to excite us to that kind of communication which ought to be maintained among the members of one family. There are duties which we owe to all men arising out of a common nature; but the tie of a more sacred relationship, established by God himself, binds us to believers.
11. Ye see how large a letter I have written unto you with mine own hand.
11. Videtis, qualibus literis vobis scripserim mea manu.
12. As many as desire to make a fair shew in the flesh, they constrain you to be circumcised; only lest they should suffer persecution for the cross of Christ.
12. Quicunque volunt placere juxta faciem in carne, hi cogunt vos circumcidi; tantum ut ne persequutionem sustineant cruce Christi.
13. For neither they themselves who are circumcised keep the law; but desire to have you circumcised, that they may glory in your flesh.
13. Neque enim qui circumciduntur, ipsi Legera servant; sed volunt vos circumcidi, ut in carne vestra glorientur.
11. Ye see. The meaning of the Greek verb ἴδετε, is so far doubtful that it may be taken either in the imperative or indicative mood; but the force of the passage is little if at all affected. To convince the Galatians more fully of his anxiety about them, and at the same time to ensure their careful perusal, he mentions that this long Epistle had been written with his own hand. The greater the toil to which he had submitted on their account, the stronger were their inducements to read it, not in a superficial manner, but with the closest attention.
12. As many as desire to make a fair shew in the flesh. Such men pay no regard to edification, but are guided by an ambitious desire to hunt after popular applause. The Greek verb εὐπροσωπὢσαι, 100 is highly expressive, and denotes the kind looks and address which were assumed for the purpose of pleasing. He charges the false apostles with ambition. As if he had said, "When those men lay circumcision upon you as a necessary burden, do you wish to know what sort of persons they are, what are the objects of their regard or pursuit? You are mistaken if you imagine that they are at all influenced by godly zeal. To gain or preserve the favor of men is the object they have in view in offering this bribe." It was because they were Jews that they adopted this method of retaining the good-will, or at least allaying the resentment, of their own nation. It is the usual practice of ambitious men meanly to fawn on those from whose favor they hope to derive advantage, and to insinuate themselves into their good graces, that, when better men have been displaced, they may enjoy the undivided power. This wicked design he lays open to the Galatians, in order to put them on their guard.
Only lest they should suffer persecution. The pure preaching of the gospel is again designated the cross of Christ. But there is likewise an allusion to their favourite scheme of resolving to preach Christ without the cross. The deadly rage by which the Jews were animated against Paul, arose from their being unable to endure a neglect of ceremonies. To avoid persecution, those men flattered the Jews. Yet after all, if they had themselves kept the law, their conduct might have been suffered. On the contrary, they disturbed the whole church for the sake of their personal ease, and scrupled not to lay a tyrannical yoke on the consciences of men, that they might be entirely freed from bodily uneasiness. A dread of the cross led them to corrupt the true preaching of the cross.
13. For neither they who hold by circumcision keep the law. The old version and Erasmus translate thus: who are circumcised. But Paul appears to me to refer to teachers only; and for this reason I would prefer to render the words, those who hold by circumcision, which would not include all circumcised persons, and thus would avoid ambiguity. The meaning is, "It is not from a strong attachment to the law that they bind you with the yoke of ceremonies; for, even with their own circumcision, they do not keep the law. It is no doubt under the pretext of the law that they require you to be circumcised; but, though they have themselves been circumcised, they do not perform what they enjoin upon others." When he says, indeed, that they do not keep the law, it is doubtful whether he refers to the whole law, or to ceremonies. Some understand him as saying that the law is an intolerable burden, and therefore they do not satisfy its demands. But he rather insinuates against them a charge of insincerity, because, except when it suited their own designs, they found themselves at liberty to despise the law.
Even now this disease rages everywhere with virulence. You will find many who are prompted more by ambition than by conscience to defend the tyranny of the papal system. I speak of our courtly apostles, who are attracted by the smell of a kitchen, and who pronounce, with an air of authority, that the decrees of the holy Church of Rome must be observed with reverence. And what is their own practice all the while! They pay no more regard to any decisions of the Roman see than to the braying of an ass, but they take care to avoid personal risk. In short, Paul had the same kind of controversy with those impostors as we now have with hypocritical professors of the gospel, who hold out to us a monstrous union between Christ and the Pope. Paul therefore declares that they are not acting the part of honest men, and that they have no other object in enjoining circumcision than to boast to the Jews of the converts they have made. Such is the import of the words, that they may glory in your flesh. "They wish to triumph over you, and to gratify their own desire of applause, by offering up your mutilated flesh to the false zealots of the law, as a token of peace and harmony."
14. But God forbid that I should glory, save in the cross of our Lord Jesus Christ, by whom the world is crucified unto me, and I unto the world.
14. Mihi antem absit gloriari, nisi in truce Domini nostri Iesu Christi, per quam mundus mihi crucifixus est, et ego mundo.
15. For in Christ Jesus neither circumcision availeth any thing, nor uncircumcision, but a new creature.
15. Nam in Christo neque circumcisio quicquam valet, neque praeputium; sed nova creatura.
16. And as many as walk according to this rule, peace be on them, and mercy, and upon the Israel of God.
16. Et quicunque hac regula ambulabunt, pax super eos et misericordia, et super Israelem Dei.
17. From henceforth let no man trouble me: for I bear in my body the marks of the Lord Jesus.
17. In reliquis nemo facessat mihi molestiam; ego enim stigmata Domini Iesu in corpore meo porto.
18. Brethren, the grace of our Lord Jesus Christ be with your spirit. Amen.
18. Gratia Domini nostri Iesu Christi cum spiritu vestro, fratres. Amen.
To the Galatians written from Rome.
14. But God forbid that I should glory. The designs of the false apostles are here contrasted with his own sincerity. As if he had said, "To avoid being compelled to bear a cross, they deny the cross of Christ, purchase with your flesh the applause of men, and end by triumphing over you. But my triumph and my glory are in the cross of the Son of God." If the Galatians had not been utterly destitute of common sense, ought they not to have held in abhorrence the men whom they beheld making sport of their dangerous condition.
To glory in the cross of Christ, is to glory in Christ crucified. But something more is implied. In that death, — so full of disgrace and ignominy, which God himself has pronounced to be accursed, and which men are wont to view with abhorrence and shame, — in that death he will glory, because he obtains in it perfect happiness. Where man's highest good exists, there is his glory. But why does not Paul seek it elsewhere? Though salvation is held out to us in the cross of Christ, what does he think of his resurrection? I answer, in the cross redemption in all its parts is found, but the resurrection of Christ does not lead us away from the cross. And let it be carefully observed, that every other kind of glorying is rejected by him as nothing short of a capital offense. "May God protect us from such a fearful calamity!" Such is the import of the phrase which Paul constantly employs, God forbid
BY WHICH the world is crucified. As the Greek word for cross, σταυρὸς, is masculine, the relative pronoun may be either rendered by whom, or by which, according as we refer it to Christ or to the cross. In my opinion, however, it is more proper to apply it to the cross; for by it strictly we die to the world. But what is the meaning of the world? It is unquestionably contrasted with the new creature. Whatever is opposed to the spiritual kingdom of Christ is the world, because it belongs to the old man; or, in a word, the world is the object and aim of the old man.
The world is crucified to me. This exactly agrees with the language which he employs on another occasion.
"But what things were gain to me, those I counted loss for Christ; yea doubtless, and I count all things but loss for the excellency of the knowledge of Christ Jesus my Lord; for whom I have suffered the loss of all things, and do count them but dung, that I may win Christ" (Phil. 3:7, 8.)
To crucify the world is to treat it with contempt and disdain.
He adds, and I unto the world. By this he means that he regarded himself as unworthy to be taken into the account, and indeed as utterly annihilated; because this was a matter with which a dead man had nothing to do. At all events, he means, that by the mortification of the old man he had renounced the world. Some take his meaning to be, "If the world looks upon me as abhorred and excommunicated, I consider the world to be condemned and accursed." This appears to me to be overstrained, but I leave my readers to judge.
15. For in Christ Jesus. The reason why he is crucified to the world, and the world to him, is, that in Christ, to whom he is spiritually united, nothing but a new creature is of any avail. Everything else must be dismissed, must perish. I refer to those things which hinder the renewing of the Spirit. "If any man be in Christ" says he, "let him be a new creature." (2Co 5:17.) That is, if any man wishes to be considered as belonging to the kingdom of Christ, let him be created anew by the Spirit of God; let him not live any longer to himself or to the world, but let him be raised up to "newness of life." (Ro 6:4.) His reasons for concluding that neither circumcision nor uncircumcision is of any importance, have been already considered. The truth of the gospel swallows up, and brings to nought, all the shadows of the law.
16. And as many as walk according to this rule. "May they enjoy all prosperity and happiness!" This is not merely a prayer in their behalf, but a token of approbation. His meaning therefore is, that those who teach this doctrine are worthy of all esteem and regard, and those who reject it do not deserve to be heard. The word rule denotes the regular and habitual course which all godly ministers of the gospel ought to pursue. Architects employ a model in the erection of buildings, to assist them in preserving the proper form and just proportions. Such a model (κανόνα) does the apostle prescribe to the ministers of the word, who are to build the church "according to the pattern shewn to them." (Heb 8:5.)
Faithful and upright teachers, and all who allow themselves to conform to this rule, must derive singular encouragement from this passage, in which God, by the mouth of Paul, pronounces on them a blessing. We have no cause to dread the thunders of the Pope, if God promises to us from heaven peace and mercy. The word walk may apply both to a minister and to his people, though it refers chiefly to ministers. The future tense of the verb, (ὅσοι στοιχήσουσιν,) as many as shall walk, is intended to express perseverance.
And upon the Israel of God 101 This is an indirect ridicule of the vain boasting of the false apostles, who vaunted of being the descendants of Abraham according to the flesh. There are two classes who bear this name, a pretended Israel, which appears to be so in the sight of men, — and the Israel of God. Circumcision was a disguise before men, but regeneration is a truth before God. In a word, he gives the appellation of the Israel of God to those whom he formerly denominated the children of Abraham by faith, (Ga 3:29,) and thus includes all believers, whether Jews or Gentiles, who were united into one church. On the contrary, the name and lineage are the sole boast of Israel according to the flesh; and this led the apostle to argue in the Epistle to the Romans, that "they are not all Israel which are of Israel, neither because they are the seed of Abraham, are they all children." (Rom. 9:6, 7.)
17. Let no man trouble me. He now speaks with the voice of authority for restraining his adversaries, and employs language which his high rank fully authorized. "Let them cease to throw hinderances in the course of my preaching." He was prepared, for the sake of the church, to encounter difficulties, but does not choose to be interrupted by contradiction. Let no man trouble me. Let no man make opposition to obstruct the progress of my work.
As to everything else, (τοῦ λοιποῦ,) that is, as to everything besides the new creature. "This one thing is enough for me. Other matters are of no importance, and give me no concern. Let no man question me about them." He thus places himself above all men, and allows to none the power of attacking his ministry. Literally, the phrase signifies, as to the rest or the remainder, which Erasmus, in my opinion, has improperly applied to time.
For I bear 102 in my body the marks of the Lord Jesus. This accounts for his bold, authoritative language. And what were those marks? Imprisonment, chains, scourging, blows, stoning, and every kind of injurious treatment which he had incurred in bearing testimony to the gospel. Earthly warfare has its honors, in conferring which a general holds out to public view the bravery of a soldier. So Christ our leader has his own marks, of which he makes abundant use, for conferring on some of his followers a high distinction. These marks, however, differ from the other in one important respect, that they partake of the nature of the cross, and in the sight of the world are disgraceful. This is suggested by the word translated marks, (στίγματα,) for it literally denotes the marks with which barbarian slaves, or fugitives, or malefactors, were usually branded. Paul, therefore, can hardly be said to use a figure, when he boasts of shining in those marks with which Christ is accustomed to honor his most distinguished soldiers, 103 which in the eye of the world were attended by shame and disgrace, but which before God and the angels surpass all the honors of the world. 104
18. The grace 105 of our Lord Jesus Christ be with your spirit. His prayer is not only that God may bestow upon them his grace in large measure, but that they may have a proper feeling of it in their hearts. Then only is it truly enjoyed by us, when it comes to our spirit. We ought therefore to entreat that God would prepare in our souls a habitation for his grace. Amen.
END OF THE COMMENTARIES ON THE
EPISTLE TO THE GALATIANS.
---
Footnotes
---
Next: Commentary on Ephesians