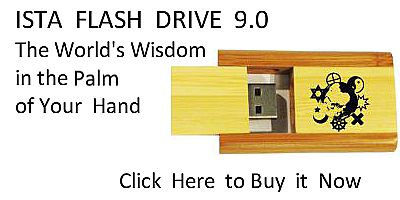 Sacred Texts
Christianity
Calvin
Index
Previous
Next
---
Calvin's Commentaries, Vol. 4: Harmony of the Law, Part II, tr. by John King, [1847-50], at sacred-texts.com
---
11. Thou shalt not take the name of the LORD thy God in vain: for the LORD will not hold him guiltless that taketh his name in vain.
11. Non sumes nomen Jehovae Dei tui in vanum: quia non absolvet Jehova eum qui nomen suum sumpserit in vanum.
Exodus 20:7. Thou shalt not take the name. There is a manifest synecdoche in this Commandment; for in order that God may procure for His name its due reverence, He forbids its being taken in vain, especially in oaths. Whence we infer on the other hand an affirmative commandment, that every oath should be a testimony of true piety, whereby the majesty of God Himself should obtain its proper glory. Moreover, it is clear that not only when we swear by God, His name is to be reverently honored, but whenever mention of it is made. Thus in these words He maintains His holiness not only in His word, but also in His works, against all profane contempt of it. We shall soon see that to swear by God's name is a species or part of religious worship, and this is manifest too from the words of Isa 45:23; for when he predicts that all nations shall devote themselves to pure religion, he thus speaks, "As I live, saith the Lord, every knee shall bow to me, and every tongue shall swear by me." 308 Now, if the bowing of the knees be a token of adoration, this swearing which is connected with it is equivalent to an acknowledgment that He is God. Since, then, reason dictates that the species is put for the genus, we must see what is to be understood by God's name, and by the adverb לשוא, leshav. It is silly and childish to restrict this to the name Jehovah, 309 as if God's majesty were confined to letters or syllables; but, whereas His essence is invisible, His name is set before us as an image, in so far as God manifests Himself to us, and is distinctly made known to us by His own marks, just as men are each by his own name. On this ground Christ teaches that God's name is comprehended in the heavens, the earth, the temple, the altar, (Mt 5:34,) because His glory is conspicuous in them. Consequently, God's name is profaned whenever any detraction is made from His supreme wisdom, infinite power, justice, truth, clemency, and rectitude. If a shorter definition be preferred, let us say that His name is what Paul calls τὸ γνωστόν, "that which may be known" of Him. (Ro 1:19.)
God's name, then, is taken in vain, not only when any one abuses it by perjury, but when it is lightly and disrespectfully adduced in proof of frivolous and trifling matters: I speak with respect to oaths. In this, however, man's ingratitude is very gross, that when God grants them His name, as if at their entreaty, to put an end to their strifes and to be a pledge of their truth, still it flies promiscuously from their mouths not without manifest disrespect. God will again condemn perjury in the Fifth Commandment of the Second Table, viz., in so far as it offends against and violates charity by injuring our neighbors. The aim and object of this Commandment is different, i.e., that the honor due to God may be unsullied; that we should only speak of Him religiously; that becoming veneration of Him should be maintained among us. The word לשוא, leshau, might indeed be translated "for falsehood," and in this sense we shall see it used elsewhere; but since it often is equivalent to חנם, chinam, which means gratuitously, or in vain, this exposition seems to be most appropriate. In this, too, fuller and richer instruction is contained, viz., that men should not drag in His name in light matters, as in sport or derision of Him, which cannot be done without insulting and profaning it. And thus the holiness of God's name, which preserves us in His fear and in true piety, is contrasted with the particle לשוא, leshau. But since nothing is more difficult than to restrain men's licentiousness in this respect, and to excuse or at least diminish the sin, the slipperiness of the tongue is pleaded, its punishment is here denounced: that if God's name is rashly exposed to reproach or contempt, He will avenge it. The more hardened, therefore, in their licentiousness they may be, the less will be their impunity; so far is depraved habit from diminishing the guilt.
---
Footnotes
---
Next: Exposition of the Third Commandment