---


The History of the Knights Templar, by Charles G. Addison, [1842], at sacred-texts.com
---
THE HISTORY
OF
The Knights Templars,
THE
TEMPLE CHURCH, AND THE TEMPLE.
BY CHARLES G. ADDISON, ESQ.
OF THE INNER TEMPLE.
Longman, Brown, Green, and Longmans; London
[1842]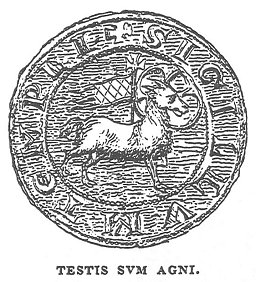 TESTIS SUM AGNI


Click to enlarge
Title Page



Click to enlarge
Verso

Scanned, proofed, and formatted at sacred-texts.com, May, 2006, by John Bruno Hare. This text is in the public domain in the United States because it was published prior to 1923.
TO THE
MASTERS OF THE BENCH OF THE HONOURABLE SOCIETIES
OF THE
Inner and Middle Temple
THE RESTORERS
OF
The Antient Church of the Knights Templars
THIS WORK
Is
RESPECTFULLY DEDICATED
BY
THE AUTHOR.