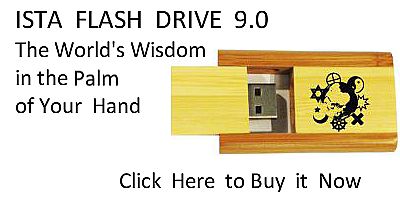 Sacred Texts
Native American
Southwest
Index
Previous
Next
---
PLATE 1
Acoma katsinas


Click to enlarge
PLATE 1, Upper Left

UPPER LEFT: Morityema, ruler of West Mountain. Eagle-feather prayer stick and topknot of parrot feathers; circle represents a blossom with colors of the four directions; snout of wood with rabbit fur; collar of crow feathers. Greenish blue (turquoise) color of West Mountain and of Spring.


Click to enlarge
PLATE 1, Upper Right

UPPER RIGHT: Maiyochina, ruler of South Mountain. Red is the color of South Mountain; green represents summer crops. (Impersonator looks through the mouth, not the eyes.) Rabbit fur around snout; parrot-feather topknot-, turkey-feather rosette with fan of eagle feathers; owl-feather collar; blue yarn over forehead.


Click to enlarge
PLATE 1, Center Left

CENTER LEFT: Oshach Paiyatiuma, Sun Youth. Parrot feathers; three squash blossoms; median line is the trail over which Sun goes; blue for sky; striped quarters for the rainbow around Sun; eagle-feather earrings; buckskin thongs are to fasten a spruce-twig collar.


Click to enlarge
PLATE 1, Center Right

CENTER RIGHT: Kuashtoch katsina. Green, the color of mountains; terra cotta forehead and back; two eagle feathers, one parrot feather; squash blossom of gourd or yarn; blue yarn on forehead with abalone shell pendant; spruce collar.


Click to enlarge
PLATE 1, Lower Left

LOWER LEFT: Tsitsanits, Katsina chief. Green for sky; yellow for earth; black for night; topknot of breast feathers of parrot (every katsina has this); at back, eagle feathers spread out like an eagle's tail; horns of wood to represent buffalo horns; red yarn; eyes are balls of stuffed buckskin painted white; slits under the eyes for the impersonator to look through; teeth of corn husks; beard of human hair; fox-fur collar.


Click to enlarge
PLATE 1, Lower Right

LOWER RIGHT: Shuracha, Corn clan katsina. Black because he is a fire maker and is smoked up; spots are the direction colors; turquoise earrings; cotton sash (paniu) around neck; designs suggest katsina heads. (Since the katsina are secret, they do not picture them entirely. Here only the shape of the head is indicated; in pls. 11, figs. 2, a, and 6; fig. 2 only the eyes.)
---
Next: Plate 2