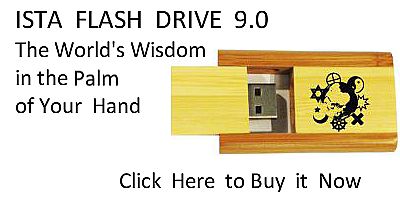 Sacred Texts
Native American
Index
Previous
Next
---
Buy this Book at Amazon.com
---


The Path on the Rainbow, edited by George W. Cronyn, [1918], at sacred-texts.com
---
SONGS OF THE CHIPPEWA
HEALING SONG
They are in close consultation
with their heads together
Wenabojo
and his grandmother.
LOVE-CHARM
What are you saying to me?
I am arrayed like the roses
and beautiful as they.
I AM WALKING
Toward calm and shady places
I am walking
on the earth.
THEY THINK ME UNWORTHY
They think me unworthy
my Midé brethren
but look and see
the length of my wigwam.
THE SOUND IS FADING AWAY
The sound is fading away
It is of five sounds
freedom
The sound is fading away
It is of five sounds.
DOCTOR'S SONG
I am singing and dreaming in my poor way
over the earth
I who will again disembark
upon earth.
SONG OF THE TREES
The wind
only
I am afraid of.
SONG OF THE THUNDERS
Sometimes
I go about pitying
myself
while I am carried by the wind
across the sky.
THE APPROACH OF THE STORM
From the half
of the sky
that which lives there
is coming, and makes a noise.
I AM AFRAID OF THE OWL
Very much
also
I
of the owl
am afraid
whenever I am sitting alone
in the wigwam.
I AM AS BRAVE AS OTHER MEN
Men who are brave and heroic
as you esteem them to be
Like them
I also
consider myself to be.
MY MUSIC REACHES TO THE SKY
My music
reaches
to the sky.
FAREWELL TO THE WARRIORS
Come
it is time for you to depart
We are going on a long journey.
SONG OF THE MAN WHO WAS TO BE HUNG
The thunders will take me home,
whenever I mind to go home,
my friends,
and the wind
it will take me home, too.
FRIENDLY SONG
I
Over there
in the sky
they have taken pity on me.
II
The sky
loves to hear me.
GAMING SONG
I will go home
if I am beaten
after more articles
to wager.
WAR SONGS
At Co'goben's
village
they are weeping
the men
At Co'goben's
village
they are wailing
the women.
I feel no fear
when the Great River man
death
speaks of.
THE MAN WHO STAYED HOME
Although
Jinwábe
considers himself
a man
his wife
certainly
takes all his attention.
ARROW SONG
Scarlet
is its head
SONG OF THE BUFFALO
Strike ye
our land
with curved horns
SONG OF THE MINISINOWUCK
It is uncertain what will happen
to the one from whom I fly
It is uncertain what will happen
to the one from whom I rise.
DRUM SONG
I make them dance
those brave men
those brave men
every one of them
SONG OF WOMAN-OF-THE-RED-SKY, WHO WENT WITH HER HUSBAND, SINGING INTO BATTLE
At that time
if I had been a man
truly
a man
I would have seized.
DEATH SONG OF NAMEBINES
The odor of death
I discern the odor of death
in the front of my body
THE SIOUX WOMEN GATHER UP THEIR WOUNDED
The Sioux women
pass to and fro wailing
as they gather up
their wounded men
The voice of their weeping comes back
to us.
THEY ARE PLAYING A GAME
The noise of passing feet
on the prairie
They are playing a game as they come
those men.
SCALP SONG
I wonder
if she is humiliated
the Sioux woman
that I cut off her head.
SONG OF REJOICING
It shall be
that I rejoice
O, my son
your elder brother
you have brought back
O, my son
it shall be
that I rejoice
O, my son.
DEATH SONG
Is there anyone who
would weep for me?
My wife
would weep for me.
SONG OF THE BUTTERFLY
In the coming heat
of the day
I stood there.
MAPLE SUGAR
Maple sugar
is the only thing
that satisfies me.
A SONG OF SPRING
As my eyes
search
the prairie
I feel the summer in the spring.
CARRIED AROUND THE SKY
As the wind is carrying me
around the sky.
THE SKY WILL RESOUND
It will resound finely
the sky
when I come making a noise.
AN OVERHANGING CLOUD
An overhanging
cloud
repeats my words with pleasing sound.
HEAPS OF CLOUDS
Great heaps
of clouds
in the direction I am looking.
THE NOISE OF THE VILLAGE
Whenever I pause
the noise
of the village.
MIDÉ BURIAL SONG
Neniwá
let us stand
and you shall see
my body
as I desire.
LOVE SONGS
MY LOVE HAS DEPARTED
I
A loon
I thought it was
but it was
my love's
splashing oar.
II
To Sault Ste. Marie
he has departed
My love has gone on before me,
Never again
can I see him.
THE GENEROUS ONE
Why should
I, even I
be jealous
because of that bad boy?
RECOVERY
Do not weep
I am not going to die.
LOVE-HURT
Although he said it
still
I am filled with longing
when I think of him.
GLAD-PARTING
Come
I am going away
I pray you
let me go
I will soon return
Do not
weep for me
Behold
we will be very glad
to meet each other
when I return
Do not
weep for me.
INVITATION
My sweetheart
a long time
I have been waiting for you
to come over
where I am.
YOU DESIRE VAINLY
You desire vainly
that I seek you
the reason is
I come
to see your younger sister.
HE IS GONE
I might grieve
I am sad
that he has gone
my lover.
SONG OF AN AMBITIOUS MOTHER
I am asking for
Bugac's
daughter
My big
brass kettle
he is giving.
NONSENSE SONG OF THE GAME OF SILENCE
(If you speak or laugh you are defeated)
It is hanging
in the edge of the sunshine
It is a pig I see
with its double (cloven) hoofs
It is a very fat pig.
The people who live in a hollow tree
are fighting
They are fighting bloodily
He is rich
He will carry a pack toward the great water.
(The rabbit speaks)
At the end of the point of land
I eat the bark off the tree
I see the track of a lynx
I don't care, I can get away from him
It is a jumping trail
sep!
WORK STEADILY
Be very careful
to work steadily
I am afraid they will take you away from me.
I HAVE FOUND MY LOVER
Oh
I am thinking
Oh
I am thinking
I have found .
my lover
Oh
I think it is so.
MIDÉ SONGS
THESE REPRESENT THE EXPRESSION OF RELIGIOUS IDEAS
I
Is it that
which my voice resembles?
Even metal
the sounding of my voice?
II
From beneath the high hill
my voice echoes forth.
III
The strength of metal
has entered into my arrow point.
A spirit
I could kill.
The strength of iron
has entered into my arrow point.
IV
Beautiful as a star hanging in the sky
is our Midé lodge.
V
I have gained such spirit-power
that I can tame it in my hand
It is true
even our white shell
I can tame it in my hand.
VI
Do not speak ill of the Midé
my Midé brethren.
Wherever you may be
do not speak ill of a woman
my Midé brethren.
VII
We may live by it always
my Midé brethren
It is spiritual
the inspiration we receive.
VIII
In the middle of the sea
in the lengthy room of the sea
there I am standing.
IX
I that hasten around
I shoot at a man and he falls in a trance
Then I feel with my hand
to see if he is still alive.
X
My Midé brother
is searched
In his heart is found
that which I seek to remove
a white shell.
XI
Into thy body
I shoot
the spirit
XII
What is this
I promise you?
The skies shall be bright and clear for you
This is what I promise you.
---
Next: Memorial Ode (Iroquois)