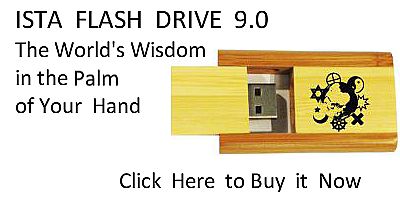 Sacred Texts
Judaism
Talmud
Index
Previous
Next
---


Bablyonian Talmud, Book 8: Tract Sanhedrin, tr. by Michael L. Rodkinson, [1918], at sacred-texts.com
---
CONTENTS.
A WORD TO THE READER p. v
SYNOPSIS OF SUBJECTS p. xi
CHAPTER I.
RULES AND REGULATIONS CONCERNING THE APPOINTMENT OF JUDGES IN CIVIL AND CRIMINAL CASES. WHICH ARE CONSIDERED CIVIL AND WHICH CRIMINAL. HOW MANY ARE NEEDED TO THE INTERCALATION OF A YEAR AND OF MONTHS; TO APPRAISE CONSECRATED REAL ESTATE AS WELL AS MOVABLE PROPERTIES; AND IF AMONG THE APPRAISERS MUST BE PRIESTS, AND IF SO HOW MANY. THE NUMBER OF PERSONS NEEDED TO ADD TO THE CITY FROM THE SUBURBS OF JERUSALEM. WHAT MAJORITY IS NEEDED TO ACCUSE AND WHAT TO ACQUIT. HOW MANY PEOPLE MUST BE IN A CITY THAT A COURT OF TWENTY-THREE JUDGES SHOULD BE ESTABLISHED 1
CHAPTER II.
RULES AND REGULATIONS CONCERNING THE HIGH-PRIEST: IF HE MAY JUDGE AND BE JUDGED, BE A WITNESS AND BE WITNESSED AGAINST; THE LAWS REGARDING A DEATH OCCURRING IN HIS FAMILY AND THE CUSTOM OF THE CONDOLENCE. THE SAME RULES CONCERNING A KING. REGULATIONS AS TO WHAT A KING MAY AND MAY NOT ALLOW HIMSELF: HOW MANY WIVES AND HOW MANY STABLES FOR HORSES HE MAY HAVE; HOW HE MUST BE RESPECTED AND FEARED BY HIS PEOPLE, ETC. 43
CHAPTER III.
RULES AND REGULATIONS CONCERNING THE QUALIFICATION OR DISQUALIFICATION OF JUDGES AND WITNESSES WHO MAY DECIDE UPON STRICT LAW AND WHO IN ARBITRATION. WHEN A REJECTION AGAINST JUDGES AND WITNESSES MAY OR MAY NOT TAKE PLACE. OF RELATIVES THAT ARE DISQUALIFIED AND THOSE THAT ARE NOT. HOW THE WITNESSES SHOULD BE EXAMINED IN CIVIL CASES. UNTIL WHAT TIME NEW EVIDENCE MAY OR MAY NOT AFFECT A DECISION RENDERED 64
CHAPTER IV.
RULES AND REGULATIONS CONCERNING EXAMINATIONS AND CROSS-EXAMINATIONS OF WITNESSES IN CIVIL AND CRIMINAL CASES. THE DIFFERENCE IN JUDGING AND IN DISCUSSIONS BETWEEN CIVIL AND CRIMINAL CASES. HOW THE MEMBERS OF THE SANHEDRIN WERE SEATED. HOW MANY RECORDING SCRIBES WERE NEEDED. HOW JUDGES WERE ADDED IF NEEDED, AND FROM WHAT PEOPLE. HOW WITNESSES SHOULD BE FRIGHTENED IN CRIMINAL CASES. THE REASON WHY ADAM THE FIRST WAS CREATED SINGLY. 97
CHAPTER V.
RULES AND REGULATIONS CONCERNING PRELIMINARY QUERIES, EXAMINATION, AND CROSS-EXAMINATION IN CRIMINAL CASES. WHAT MAY OR MAY NOT BE CONSIDERED A CONTRADICTION OF WITNESSES. HOW IS IT IF A DISCIPLE NOT BELONGING TO THE JUDGES SAYS: "I HAVE SOMETHING TO SAY TO HIS ADVANTAGE OR DISADVANTAGE"? BY WHAT MAJORITY ONE MAY BE ACQUITTED AND BY WHAT ACCUSED; AND TO WHAT NUMBER JUDGES MAY BE ADDED, IF THEY CANNOT COME TO ANY CONCLUSION 115
CHAPTER VI.
RULES AND REGULATIONS CONCERNING THE EXECUTION BY STONING AND THE MANNER OF HERALDING. HOW THE CRIMINAL WAS URGED TO CONFESS BEFORE DEATH. THE STRIPPING OFF BEFORE DEATH OF THE DRESS OF A MALE AND OF A FEMALE. THE HANGING AFTER STONING, AND HOW IT WAS PERFORMED 126
CHAPTER VII.
RULES AND REGULATIONS CONCERNING THE FOUR KINDS OF DEATH PRESCRIBED IN THE SCRIPTURE, AND HOW THEY OUGHT TO BE EXECUTED. THE ENUMERATION OF THOSE WHO COME UNDER THE CATEGORY OF STONING. HOW THE EXAMINATION CONCERNING BLASPHEMY SHOULD BE CONDUCTED. CONCERNING THOSE WHO TRANSFER THEIR CHILDREN TO MOLECH; FAMILIAR SPIRITS, ETC. CONCERNING CURSING FATHER AND MOTHER, SEDUCERS AND MISLEADERS, ETC. 149
CHAPTER VIII.
RULES AND REGULATIONS CONCERNING A STUBBORN AND REBELLIOUS SON. AT WHAT AGE AND WHAT HAS HE TO DO TO BE CHARGED AS SUCH? HOW IS IT IF, e.g., HIS FATHER CONDEMNS HIM, BUT NOT HIS MOTHER, OR vice versa. IF ONE OF HIS PARENTS WERE LAME OR BLIND, ETC. IF HE RUNS AWAY BEFORE THE DECISION WAS RENDERED. CONCERNING BURGLARY AND IF A BURGLAR DESERVES CAPITAL PUNISHMENT, MUST PAY THE DAMAGE CAUSED BY BREAKING IN 201
CHAPTER IX.
RULES AND REGULATIONS CONCERNING THOSE TO WHOM BURNING AND THOSE TO WHOM SLAYING APPLIES. WHO IS CONSIDERED A MURDERER DESERVING CAPITAL PUNISHMENT AND WHO IS TO BE EXILED. THOSE WHO RECOVERED AFTER THEY WERE DIAGNOSED TO DIE; KILLING SOME OTHER ONE INSTEAD OF THOSE WHOM HE HAD INTENDED 222
CHAPTER X.
RULES AND REGULATIONS CONCERNING THOSE TO WHOM CHOKING APPLIES. CONCERNING A REBELLING JUDGE; WHAT SHALL BE HIS CRIME FOR WHICH HE IS TO BE EXECUTED; AT WHICH PLACE AND WITH WHICH KIND OF DEATH. AND CONCERNING A FALSE PROPHET 245
CHAPTER XI.
THE HAGGADIC PART ABOUT RESURRECTION; SHARES IN THE WORLD TO COME; AND ABOUT THE MESSIAH, ETC. 265
---
Next: Synopsis of Subjects