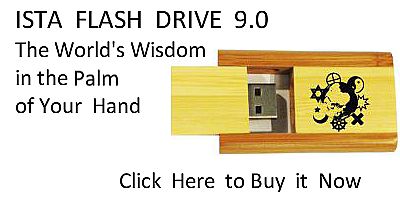 Sacred Texts
Judaism
Index
Next
---


Jewish Fairy Tales and Legends, by Aunt Naomi (pseud. Gertrude Landa), [1919], at sacred-texts.com
---
Jewish Fairy Tales And Legends
by
"Aunt Naomi"
(Gertrude Landa)
When Childhood's toys have passed away,
May Books become another play.
Then may each book a blessing give
And bring you pleasure while you live.
--Ruth Landa.
New York
BLOCH PUBLISHING CO., Inc.
"The Jewish Book Concern"
[1919]
NOTICE OF ATTRIBUTION
Scanned at sacred-texts.com, March 2005. Proofed and formatted by John Bruno Hare. This text is in the public domain in the US because it was published prior to 1922. These files may be used for any non-commercial purpose, provided this notice of attribution is left intact in all copies.


Click to enlarge
Front Cover and Spine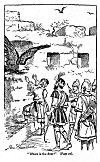 Click to enlarge
''Where is the door?'' (Page 21).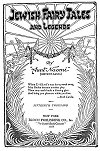 Click to enlarge
Title Page (1934 reprint)

Copyright, 1919,
BLOCH PUBLISHING COMPANY.


Click to enlarge
Verso

---
Next: Preface