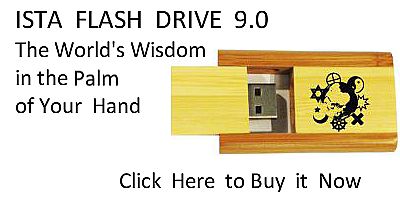 Sacred Texts
Islam
Index
Previous
Next
---


Salaman and Absal, by Jami, tr. Edward Fitzgerald, [1904], at sacred-texts.com
---
XVIII.
Unto the Soul that is confused by Love
Comes Sorrow after Sorrow—most of all
To Love whose only Friendship is Reproof,
And overmuch of Counsel—whereby Love
Grows stubborn, and increases the Disease.
Love unreproved is a delicious food;
Reproved, is Feeding on one's own Heart's Blood.
Salámán heard; his Soul came to his Lips;
Reproaches struck not Absál out of him,
But drove Confusion in; bitter became
The Drinking of the sweet Draught of Delight,
And wan'd the Splendour of his Moon of Beauty.
His Breath was Indignation, and his Heart
Bled from the Arrow, and his Anguish grew
How bear it?—Able to endure one wound,
From Wound on Wound no remedy but Flight;
Day after Day, Design upon Design,
He turn'd the Matter over in his Heart,
And, after all, no Remedy but Flight.
Resolv'd on that, he victuall'd and equipp'd
A Camel, and one Night he led it forth,
And mounted—he and Absál at his side,
The fair Salámán and Absál the Fair,
Together on one Camel side by side,
Twin Kernels in a single Almond packt.
And True Love murmurs not, however small
His Chamber—nay, the straitest best of all.
When the Moon of Canaan
Yúsuf
Darken'd in the Prison of Ægypt,
Night by Night
Zulaikha
went
To see him—for her Heart was broken.
Then to her said One who never
Yet had tasted of Love's Garden:
"Leavest thou thy Palace-Chamber
"For the Felon's narrow Cell?"
Answer'd She, "Without my Lover,
"Were my Chamber Heaven's Horizon,
"It were closer than an Ant's eye i
"And the Ant's eye wider were
"Than Heaven, my Lover with me there!"
---
Next: XIX