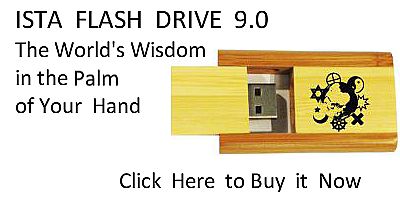 Sacred Texts
Islam
Index
Hypertext Qur'an
Unicode
Palmer
Pickthall
Yusuf Ali English
Rodwell
Sūra XCV.: Tīn, or The Fig. Index
Previous
Next
---


The Holy Quran, tr. by Yusuf Ali, [1934], at sacred-texts.com
---
Sūra XCV.: Tīn, or The Fig.
Section 1

1. By the Fig
And the Olive,
---

2. And the Mount
Of Sinai,
---

3. And this City
Of security,—
---

4. Laqad khalaqna al-insana fee ahsani taqweemin
4. We have indeed created man
In the best of moulds,
---

5. Thumma radadnahu asfala safileena
5. Then do We abase him
(To be) the lowest
Of the low,—
---

6. Illa allatheena amanoo waAAamiloo alssalihati falahum ajrun ghayru mamnoonin
6. Except such as believe
And do righteous deeds:
For they shall have
A reward unfailing.
---

7. Fama yukaththibuka baAAdu bialddeeni
7. Then what can,
After this, contradict thee
As to the Judgment
(To come)?
---

8. Alaysa Allahu bi-ahkami alhakimeena
8. Is not God
The wisest of Judges?