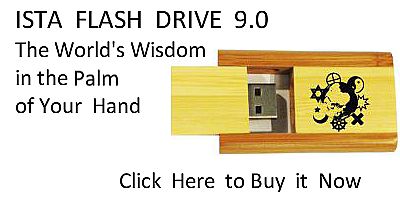 Sacred Texts
Islam
Index
Hypertext Qur'an
Unicode
Palmer
Pickthall
Yusuf Ali English
Rodwell
Sūra XXXIII.: Aḥzāb, or The Confederates. Index
Previous
Next
---


The Holy Quran, tr. by Yusuf Ali, [1934], at sacred-texts.com
---
Sūra XXXIII.: Aḥzāb, or The Confederates.
Section 9
---

69. Ya ayyuha allatheena amanoo la takoonoo kaallatheena athaw moosa fabarraahu Allahu mimma qaloo wakana AAinda Allahi wajeehan
69. O ye who believe!
Be ye not like those
Who vexed and insulted Moses,
But God cleared him
Of the (calumnies) they
Had uttered: and he
Was honourable in God's sight.
---

70. Ya ayyuha allatheena amanoo ittaqoo Allaha waqooloo qawlan sadeedan
70. O ye who believe!
Fear God, and (always) say
A word directed to the Right:
---

71. Yuslih lakum aAAmalakum wayaghfir lakum thunoobakum waman yutiAAi Allaha warasoolahu faqad faza fawzan AAatheeman
71. That He may make
Your conduct whole and sound
And forgive you your sins:
He that obeys God
And His Apostle, has already
Attained the highest
Achievement.
---

72. Inna AAaradna al-amanata AAala alssamawati waal-ardi waaljibali faabayna an yahmilnaha waashfaqna minha wahamalaha al-insanu innahu kana thalooman jahoolan
72. We did indeed offer
The Trust to the Heavens
And the Earth
And the Mountains;
But they refused
To undertake it,
Being afraid thereof:
But man undertook it;—
He was indeed unjust
And foolish;—
---

73. LiyuAAaththiba Allahu almunafiqeena waalmunafiqati waalmushrikeena waalmushrikati wayatooba Allahu AAala almu/mineena waalmu/minati wakana Allahu ghafooran raheeman
73. (With the result (that
God has to punish
The Hypocrites, men and women,
And the Unbelievers, men
And women, and God turns
In Mercy to the Believers,
Men and women: for God
Is Oft-Forgiving, Most Merciful.