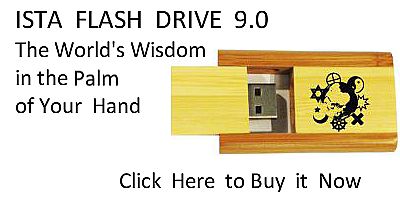 Sacred Texts
Islam
Index
Hypertext Qur'an
Unicode
Palmer
Pickthall
Yusuf Ali English
Rodwell
Sūra XXX.: Rūm, or The Roman Empire. Index
Previous
Next
---


The Holy Quran, tr. by Yusuf Ali, [1934], at sacred-texts.com
---
Sūra XXX.: Rūm, or The Roman Empire.
Section 2
---

11. Allahu yabdao alkhalqa thumma yuAAeeduhu thumma ilayhi turjaAAoona
11. It is God Who begins
(The process of) creation;
Then repeats it; then
Shall ye be brought back
To Him.
---

12. Wayawma taqoomu alssaAAatu yublisu almujrimoona
12. On the Day that
The Hour will be established,
The guilty will be
Struck dumb with despair.
---

13. Walam yakun lahum min shuraka-ihim shufaAAao wakanoo bishuraka-ihim kafireena
13. No intercessor will they have
Among their "Partners",
And they will (themselves)
Reject their "Partners".
---

14. Wayawma taqoomu alssaAAatu yawma-ithin yatafarraqoona
14. On the Day that
The Hour will he established,—
That Day shall (all men)
Be sorted out.
---

15. Faamma allatheena amanoo waAAamiloo alssalihati fahum fee rawdatin yuhbaroona
15. Then those who have believed
And worked righteous deeds,
Shall be made happy
In a Mead of Delight.
---

16. Waamma allatheena kafaroo wakaththaboo bi-ayatina waliqa-i al-akhirati faola-ika fee alAAathabi muhdaroona
16. And those who have rejected
Faith and falsely denied
Our Signs and the meeting
Of the Hereafter,—such
Shall be brought forth to
Punishment.
---

17. Fasubhana Allahi heena tumsoona waheena tusbihoona
17. So (give) glory to God,
When ye reach eventide
And when ye rise
In the morning;
---

18. Walahu alhamdu fee alssamawati waal-ardi waAAashiyyan waheena tuthhiroona
18. Yea, To Him be praise,
In the heavens and on earth;
And in the late afternoon
And when the day
Begins to decline.
---

19. Yukhriju alhayya mina almayyiti wayukhriju almayyita mina alhayyi wayuhyee al-arda baAAda mawtiha wakathalika tukhrajoona
19. It is He Who brings out
The living from the dead,
And brings out the dead
From the living, and Who
Gives life to the earth
After it is dead:
And thus shall ye be
Brought out (from the dead).