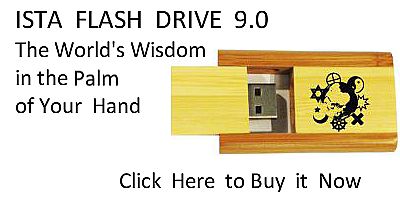 Sacred Texts
Islam
Index
Hypertext Qur'an
Unicode
Palmer
Pickthall
Yusuf Ali English
Rodwell
Sūra XXVII.: Naml, or the Ants. Index
Previous
Next
---


The Holy Quran, tr. by Yusuf Ali, [1934], at sacred-texts.com
---
Sūra XXVII.: Naml, or the Ants.
Section 4
---

45. Walaqad arsalna ila thamooda akhahum salihan ani oAAbudoo Allaha fa-itha hum fareeqani yakhtasimoona
45. We sent (aforetime),
To the Thamūd, their brother
Ṣaliḥ, saying, "Serve God":
But behold, they became
Two factions quarrelling
With each other.
---

46. Qala ya qawmi lima tastaAAjiloona bialssayyi-ati qabla alhasanati lawla tastaghfiroona Allaha laAAallakum turhamoona
46. He said: "O my people!
Why ask ye to hasten on
The evil in preference to the good?
If only ye ask God for forgiveness,
Ye may hope to receive mercy.
---

47. Qaloo ittayyarna bika wabiman maAAaka qala ta-irukum AAinda Allahi bal antum qawmun tuftanoona
47. They said: "Ill omen
Do we augur from thee
And those that are with thee".
He said: "Your ill omen
Is with God; yea, ye are
A people under trial."
---

48. Wakana fee almadeenati tisAAatu rahtin yufsidoona fee al-ardi wala yuslihoona
48. There were in the City
Nine men of a family,
Who made mischief in the land,
And would not reform.
---

49. Qaloo taqasamoo biAllahi lanubayyitannahu waahlahu thumma lanaqoolanna liwaliyyihi ma shahidna mahlika ahlihi wa-inna lasadiqoona
49. They said: "Swear
A mutual oath by God
That we shall make
A secret night attack
On him and his people,
And that we shall then
Say to his heir (when he
Seeks vengeance), 'We were not
Present at the slaughter
Of his people, and we are
Positively telling the truth'."
---

50. Wamakaroo makran wamakarna makran wahum la yashAAuroona
50. They plotted and planned,
But We too planned,
Even while they perceived it not.
---

51. Faonthur kayfa kana AAaqibatu makrihim anna dammarnahum waqawmahum ajmaAAeena
51. Then see what was the end
Of their plot!—this,
That We destroyed them
And their people, all (of them).
---

52. Fatilka buyootuhum khawiyatan bima thalamoo inna fee thalika laayatan liqawmin yaAAlamoona
52. Now such were their houses,—
In utter ruin,—because
They practised wrong-doing.
Verily in this is a Sign
For people of knowledge.
---

53. Waanjayna allatheena amanoo wakanoo yattaqoona
53. And We saved those
Who believed and practised
Righteousness.
---

54. Walootan ith qala liqawmihi ata/toona alfahishata waantum tubsiroona
54. (We also sent) Lūt
(As an apostle): behold,
He said to his people,
"Do ye do what is shameful
Though ye see (its iniquity)?
---

55. A-innakum lata/toona alrrijala shahwatan min dooni alnnisa-i bal antum qawmun tajhaloona
55. Would ye really approach men
In your lusts rather than
Women? Nay, ye are
A people (grossly) ignorant!
---

56. Fama kana jawaba qawmihi illa an qaloo akhrijoo ala lootin min qaryatikum innahum onasun yatatahharoona
56. But his people gave
No other answer but this:
They said, "Drive out
The followers of Lūt from
Your city: these are
Indeed men who want
To be clean and pure!"
---

57. Faanjaynahu waahlahu illa imraatahu qaddarnaha mina alghabireena
57. But We saved him
And his family, except
His wife: her We destined
To be of those
Who lagged behind.
---

58. Waamtarna AAalayhim mataran fasaa mataru almunthareena
58. And We rained down on them
A shower (of brimstone):
And evil was the shower
On those who were admonished
(But heeded not)!