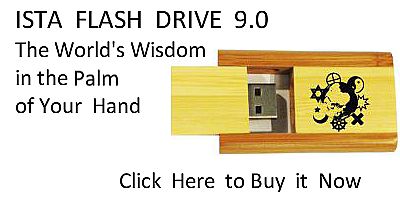 Sacred Texts
Islam
Index
Hypertext Qur'an
Unicode
Palmer
Pickthall
Yusuf Ali English
Rodwell
Sūra XXVI.: Shu'arāa, or The Poets. Index
Previous
Next
---


The Holy Quran, tr. by Yusuf Ali, [1934], at sacred-texts.com
---
Sūra XXVI.: Shu'arāa, or The Poets.
Section 9
---

160. Kaththabat qawmu lootin almursaleena
160. The people of Lūt rejected'
The apostles.
---

161. Ith qala lahum akhoohum lootun ala tattaqoona
161. Behold, their brother Lūt
Said to them: "Will ye not
Fear (God)?
---

162. Innee lakum rasoolun ameenun
162. "I am to you an apostle
Worthy of all trust.
---

163. Faittaqoo Allaha waateeAAooni
163. "So fear God and obey me.
---

164. Wama as-alukum AAalayhi min ajrin in ajriya illa AAala rabbi alAAalameena
164. "No reward do I ask
Of you for it my reward
Is only from the Lord
Of the Worlds.
---

165. Ata/toona alththukrana mina alAAalameena
165. "Of all the creatures
In the world, will ye
Approach males,
---

166. Watatharoona ma khalaqa lakum rabbukum min azwajikum bal antum qawmun AAadoona
166. "And leave those whom God
Has created for you
To be your mates?
Nay, ye are a people
Transgressing (all limits)!"
---

167. Qaloo la-in lam tantahi ya lootu latakoonanna mina almukhrajeena
167. Whey said: "If thou desist not,
O Lūt! thou wilt assuredly
Be cast out!"
---

168. Qala innee liAAamalikum mina alqaleena
168. He said: "I do detest
Your doings:"
---

169. Rabbi najjinee waahlee mimma yaAAmaloona
169. "O my Lord! deliver me
And my family from
Such things as they do!"
---

170. Fanajjaynahu waahlahu ajmaAAeena
170. So We delivered him
And his family,—all
---

171. Illa AAajoozan fee alghabireena
171. Except an old woman
Who lingered behind.
---

172. Thumma dammarna al-akhareena
172. But the rest We destroyed Utterly.
---

173. Waamtarna AAalayhim mataran fasaa mataru almunthareena
173. We rained down on them
A shower (of brimstone):
And evil was the shower
On those who were admonished
(But heeded not)!
---

174. Inna fee thalika laayatan wama kana aktharuhum mu/mineena
174. Verily in this is a Sign
But most of them
Do not believe.
---

175. Wa-inna rabbaka lahuwa alAAazeezu alrraheemu
175. And verily thy Lord
Is He, the Exalted in Might
Most Merciful.