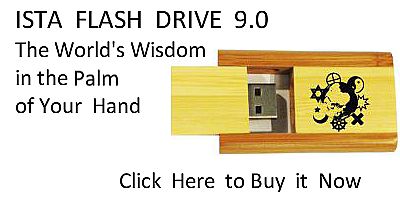 Sacred Texts
Islam
Index
Hypertext Qur'an
Unicode
Palmer
Pickthall
Yusuf Ali English
Rodwell
Sūra XV.: Al-Hijr, or The Rocky Tract. Index
Previous
Next
---


The Holy Quran, tr. by Yusuf Ali, [1934], at sacred-texts.com
---
Sūra XV.: Al-Hijr, or The Rocky Tract.
Section 1

1. Alif-lam-ra tilka ayatu alkitabi waqur-anin mubeenin
1. A. L. R. These are
The Āyats of Revelation,—
Of a Qur-ān
That makes things clear.
---

2. Rubama yawaddu allatheena kafaroo law kanoo muslimeena
2. Again and again will those
Who disbelieve, wish that they
Had bowed (to God's Will)
In Islam.
---

3. Tharhum ya/kuloo wayatamattaAAoo wayulhihimu al-amalu fasawfa yaAAlamoona
3. Leave them alone, to enjoy
(The good things of this life)
And to please themselves:
Let (false) Hope amuse them: soon
Will knowledge (undeceive them).
---

4. Wama ahlakna min qaryatin illa walaha kitabun maAAloomun
4. Never did We destroy
A population that had not
A term decreed and assigned
Beforehand.
---

5. Ma tasbiqu min ommatin ajalaha wama yasta/khiroona
5. Neither can a people anticipate
Its Term, nor delay it.
---

6. Waqaloo ya ayyuha allathee nuzzila AAalayhi alththikru innaka lamajnoonun
6. They say: "O thou to whom
The Message is being revealed!
Truly thou art mad (or possessed)!
---

7. Law ma ta/teena bialmala-ikati in kunta mina alssadiqeena
7. "Why bringest thou not
Angels to us if it be
That thou hast the Truth?"
---

8. Ma nunazzilu almala-ikata illa bialhaqqi wama kanoo ithan munthareena
8. We send not the angels
Down except for just cause:
If they came (to the ungodly),
Behold! no respite would they have!
---

9. Inna nahnu nazzalna alththikra wa-inna lahu lahafithoona
9. We have, without doubt,
Sent down the Message;
And We will assuredly
Guard it (from corruption).
---

10. Walaqad arsalna min qablika fee shiyaAAi al-awwaleena
10. We did send apostles before thee
Amongst the religious sects
Of old:
---

11. Wama ya/teehim min rasoolin illa kanoo bihi yastahzi-oona
11. But never came an apostle
To them but they mocked him.
---

12. Kathalika naslukuhu fee quloobi almujrimeena
12. Even so do we let it creep
Into the hearts of the sinners—
---

13. La yu/minoona bihi waqad khalat sunnatu al-awwaleena
13. That they should not believe
In the (Message); but the ways
Of the ancients have passed away.
---

14. Walaw fatahna AAalayhim baban mina alssama-i fathalloo feehi yaAArujoona
14. Even if We opened out to them
A gate from heaven,
And they were to continue
(All day) ascending therein,
---

15. Laqaloo innama sukkirat absaruna bal nahnu qawmun mashooroona
15. They would only say:
"Our eyes have been intoxicated:
Nay, we have been bewitched
By sorcery."