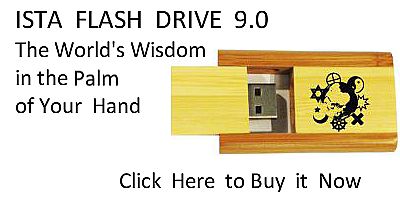 Sacred Texts
Islam
Index
Hypertext Qur'an
Unicode
Palmer
Pickthall
Yusuf Ali English
Rodwell
Sūra VI.: An'ām, or Cattle. Index
Previous
Next
---


The Holy Quran, tr. by Yusuf Ali, [1934], at sacred-texts.com
---
Sūra VI.: An'ām, or Cattle.
Section 20
---

155. Wahatha kitabun anzalnahu mubarakun faittabiAAoohu waittaqoo laAAallakum turhamoona
155. And this is a Book
Which We have revealed
As a blessing: so follow it
And be righteous, that ye
May receive mercy:
---

156. An taqooloo innama onzila alkitabu AAala ta-ifatayni min qablina wa-in kunna AAan dirasatihim laghafileena
156. Lest ye should say:
"The Book was sent down
To two Peoples before us,
And for our part, we
Remained unacquainted
With all that they learned
By assiduous study;"
---

157. Aw taqooloo law anna onzila AAalayna alkitabu lakunna ahda minhum faqad jaakum bayyinatun min rabbikum wahudan warahmatun faman athlamu mimman kaththaba bi-ayati Allahi wasadafa AAanha sanajzee allatheena yasdifoona AAan ayatina soo-a alAAathabi bima kanoo yasdifoona
157. Or lest ye should say:
"If the Book had only
Been sent down to us,
We should have followed
Its guidance better than they."
Now then hath come
Unto you a Clear (Sign)
From your Lord,—and a guide
And a mercy: then who
Could do more wrong
Than one who rejecteth
God's Signs, and turneth
Away therefrom? In good time
Shall We requite those
Who turn away from Our Signs,
With a dreadful penalty,
For their turning away.
---

158. Hal yanthuroona illa an ta/tiyahumu almala-ikatu aw ya/tiya rabbuka aw ya/tiya baAAdu ayati rabbika yawma ya/tee baAAdu ayati rabbika la yanfaAAu nafsan eemanuha lam takun amanat min qablu aw kasabat fee eemaniha khayran quli intathiroo inna muntathiroona
158. Are they waiting to see
If the angels come to them,
Or thy Lord (Himself),
Or certain of the Signs
Of thy Lord!
The day that certain
Of the Signs of thy Lord
Do come, no good
Will it do to a soul
To believe in them then,
If it believed not before
Nor earned righteousness
Through its Faith. Say:
"Wait ye: we too
Are waiting."
---

159. Inna allatheena farraqoo deenahum wakanoo shiyaAAan lasta minhum fee shay-in innama amruhum ila Allahi thumma yunabbi-ohum bima kanoo yafAAaloona
159. As for those who divide
Their religion and break up
Into sects, thou hast
No part in them in the least:
Their affair is with God:
He will in the end
Tell them the truth
Of all that they did.
---

160. Man jaa bialhasanati falahu AAashru amthaliha waman jaa bialssayyi-ati fala yujza illa mithlaha wahum la yuthlamoona
160. He that doeth good
Shall have ten times
As much to his credit:
He that doeth evil
Shall only be recompensed
According to his evil:
No wrong shall be done
Unto (any of) them.
---

161. Qul innanee hadanee rabbee ila siratin mustaqeemin deenan qiyaman millata ibraheema haneefan wama kana mina almushrikeena
161. Say: "Verily, my Lord
Hath guided me to
A Way that is straight,—
A religion of right,
The Path (trod) by Abraham
The true in faith,
And he (certainly)
Joined not gods with God."
---

162. Qul inna salatee wanusukee wamahyaya wamamatee lillahi rabbi alAAalameena
162. Say: "Truly, my prayer
And my service of sacrifice,
My life and my death,
Are (all) for God,
The Cherisher of the Worlds:
---

163. La shareeka lahu wabithalika omirtu waana awwalu almuslimeena
163. No partner hath He:
This am I commanded,
And I am the first
Of those who bow
To His Will.
---

164. Qul aghayra Allahi abghee rabban wahuwa rabbu kulli shay-in wala taksibu kullu nafsin illa AAalayha wala taziru waziratun wizra okhra thumma ila rabbikum marjiAAukum fayunabbi-okum bima kuntum feehi takhtalifoona
164. Say: "Shall I seek
For (my) Cherisher
Other than God,
When He is the Cherisher
Of all things (that exist)?
Every soul draws the meed
Of its acts on none
But itself: no bearer
Of burdens can bear
The burden of another.
Your goal in the end
Is towards God: He will tell
You the truth of the things
Wherein ye disputed."
---

165. Wahuwa allathee jaAAalakum khala-ifa al-ardi warafaAAa baAAdakum fawqa baAAdin darajatin liyabluwakum fee ma atakum inna rabbaka sareeAAu alAAiqabi wa-innahu laghafoorun raheemun
165. It is He Who hath made
You (His) agents, inheritors
Of the earth: He hath raised
You in ranks, some above
Others: that He may try you
In the gifts He hath given you:
For thy Lord is quick
In punishment: yet He
Is indeed Oft-forgiving,
Most Merciful.