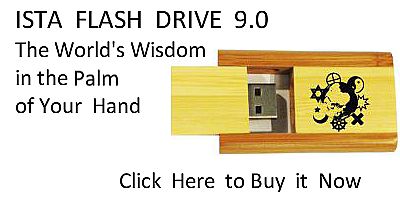 Sacred Texts
Islam
Index
Hypertext Qur'an
Unicode
Palmer
Pickthall
Yusuf Ali English
Rodwell
Sūra II.: Baqara, or the Heifer. Index
Previous
Next
---


The Holy Quran, tr. by Yusuf Ali, [1934], at sacred-texts.com
---
Sūra II.: Baqara, or the Heifer.
Section 40
---

284. Lillahi ma fee alssamawati wama fee al-ardi wa-in tubdoo ma fee anfusikum aw tukhfoohu yuhasibkum bihi Allahu fayaghfiru liman yashao wayuAAaththibu man yashao waAllahu AAala kulli shay-in qadeerun
284. To God belongeth all
That is in the heavens
And on earth. Whether
Ye show what is in your minds
Or conceal it, God
Calleth you to account for it.
He forgiveth whom He pleaseth,
And punishefh whom He pleaseth.
For God hath power
Over all things.
---

285. Amana alrrasoolu bima onzila ilayhi min rabbihi waalmu/minoona kullun amana biAllahi wamala-ikatihi wakutubihi warusulihi la nufarriqu bayna ahadin min rusulihi waqaloo samiAAna waataAAna ghufranaka rabbana wa-ilayka almaseeru
285. The Apostle believeth
In what hath been revealed
To him from his Lord,
As do the men of faith.
Each one (of them) believeth
In God, His angels,
His books, and His apostles.
"We make no distinction (they say)
Between one and another
Of His apostles." And they say:
"We hear, and we obey:
(We seek) Thy forgiveness,
Our Lord, and to Thee
Is the end of all journeys."
---

286. La yukallifu Allahu nafsan illa wusAAaha laha ma kasabat waAAalayha ma iktasabat rabbana la tu-akhithna in naseena aw akhta/na rabbana wala tahmil AAalayna isran kama hamaltahu AAala allatheena min qablina rabbana wala tuhammilna ma la taqata lana bihi waoAAfu AAanna waighfir lana wairhamna anta mawlana faonsurna AAala alqawmi alkafireena
286. On no soul doth God
Place a burden greater
Than it can bear.
It gets every good that it earns,
And it suffers every ill that if earns.
(Pray:) "Our Lord!
Condemn us not
If we forget or fall
Into error; our Lord!
Lay not on us a burden
Like that which Thou
Didst lay on those before us;
Our Lord! lay not on us
A burden greater than we
Have strength to bear.
Blot out our sins,
And grant us forgiveness,
Have mercy on us.
Thou art our Protector;
Help us against those
Who stand against Faith"