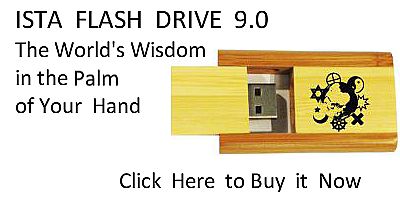 Sacred Texts
Islam
Index
Hypertext Qur'an
Unicode
Palmer
Pickthall
Yusuf Ali English
Rodwell
Sūra II.: Baqara, or the Heifer. Index
Previous
Next
---


The Holy Quran, tr. by Yusuf Ali, [1934], at sacred-texts.com
---
Sūra II.: Baqara, or the Heifer.
Section 4
---

30. Wa-ith qala rabbuka lilmala-ikati innee jaAAilun fee al-ardi khaleefatan qaloo atajAAalu feeha man yufsidu feeha wayasfiku alddimaa wanahnu nusabbihu bihamdika wanuqaddisu laka qala innee aAAlamu ma la taAAlamoona
30. Behold, thy Lord said to the angels: "I will create
A vicegerent on earth." They said:
"Wilt Thou place therein one who will make
Mischief therein and shed blood?—
Whilst we do celebrate Thy praises
And glorify Thy holy (name)?"
He said: "I know what ye know not."
---

31. WaAAallama adama al-asmaa kullaha thumma AAaradahum AAala almala-ikati faqala anbi-oonee bi-asma-i haola-i in kuntum sadiqeena
31. And He taught Adam the nature
Of all things; then He placed them
Before the angels, and said: "Tell Me
The nature of these if ye are right."
---

32. Qaloo subhanaka la AAilma lana illa ma AAallamtana innaka anta alAAaleemu alhakeemu
32. They said: "Glory to Thee: of knowledge
We have none, save what Thou
Hast taught us: in truth it is Thou
Who art perfect in knowledge and wisdom."
---

33. Qala ya adamu anbi/hum bi-asma-ihim falamma anbaahum bi-asma-ihim qala alam aqul lakum innee aAAlamu ghayba alssamawati waal-ardi waaAAlamu ma tubdoona wama kuntum taktumoona
33. He said: "O Adam! tell them
Their natures." When he had told them,
God said: "Did I not tell you
That I know the secrets of heaven
And earth, and I know what ye reveal
And what ye conceal?"
---

34. Wa-ith qulna lilmala-ikati osjudoo li-adama fasajadoo illa ibleesa aba waistakbara wakana mina alkafireena
34. And behold, We said to the angels:
"Bow down to Adam: "and they bowed down:
Not so Iblīs: he refused and was haughty:
He was of those who reject Faith.
---

35. Waqulna ya adamu oskun anta wazawjuka aljannata wakula minha raghadan haythu shi/tuma wala taqraba hathihi alshshajarata fatakoona mina alththalimeena
35. We said: "O Adam! dwell thou
And thy wife in the Garden;
And eat of the bountiful things therein
As (where and when) ye will; but approach not this tree,
Or ye run into harm and transgression."
---

36. Faazallahuma alshshaytanu AAanha faakhrajahuma mimma kana feehi waqulna ihbitoo baAAdukum libaAAdin AAaduwwun walakum fee al-ardi mustaqarrun wamataAAun ila heenin
36. Then did Satan make them slip
From the (Garden), and get them out
Of the state (of felicity) in which
They had been. We said:
"Get ye down, all (ye people),
With enmity between yourselves.
On earth will be your dwelling-place
And your means of livelihood—
For a time."
---

37. Fatalaqqa adamu min rabbihi kalimatin fataba AAalayhi innahu huwa alttawwabu alrraheemu
37. Then learnt Adam from his Lord
Words of inspiration, and his Lord
Turned towards him; for He
Is Oft-Returning, Most Merciful.
---

38. Qulna ihbitoo minha jameeAAan fa-imma ya/tiyannakum minnee hudan faman tabiAAa hudaya fala khawfun AAalayhim wala hum yahzanoona
38. We said: "Get ye down all from here;
And if, as is sure, there comes to you
Guidance from Me, whosoever
Follows My guidance, on them
Shall be no fear, nor shall they grieve.
---

39. Waallatheena kafaroo wakaththaboo bi-ayatina ola-ika as-habu alnnari hum feeha khalidoona
39. "But those who reject Faith
And belie Our Signs,
They shall be Companions of the Fire;
They shall abide therein."