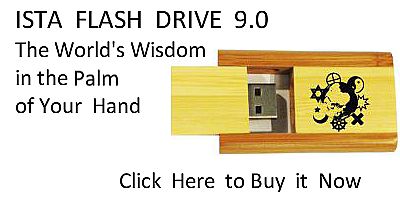 Sacred Texts
Islam
Index
Previous
Next
---
Buy this Book at Amazon.com
---
Poems from the Divan of Hafiz, by Getrude Lowthian Bell, [1897], at sacred-texts.com
---
V
OH Turkish maid of Shiraz! in thy hand
If thou'lt take my heart, for the mole on thy cheek
I would barter Bokhara and Samarkand.
Bring, Cup-bearer, all that is left of thy wine!
In the Garden of Paradise vainly thou'lt seek
The lip of the fountain of Ruknabad,
And the bowers of Mosalla where roses twine.
They have filled the city with blood and broil,
Those soft-voiced Lulis for whom we sigh;
As Turkish robbers fall on the spoil,
They have robbed and plundered the peace of my heart.
Dowered is my mistress, a beggar am I;
What shall I bring her? a beautiful face
Needs nor jewel nor mole nor the tiring-maid's art.
Brave tales of singers and wine relate,
The key to the Hidden 'twere vain to seek;
No wisdom of ours has unlocked that gate,
And locked to our wisdom it still shall be.
But of Joseph's beauty the lute shall speak;
And the minstrel knows that Zuleika came forth,
Love parting the curtains of modesty.
When thou spokest ill of thy servant 'twas well—
God pardon thee! for thy words were sweet;
Not unwelcomed the bitterest answer fell
From lips where the ruby and sugar lay.
But, fair Love, let good counsel direct thy feet;
Far dearer to youth than dear life itself
Are the warnings of one grown wise—and grey!
The song is sung and the pearl is strung
Come hither, oh Hafiz, and sing again!
And the listening Heavens above thee hung
Shall loose o'er thy verse the Pleiades' chain.
---
Next: VI. A flower-tinted cheek, the flowery close