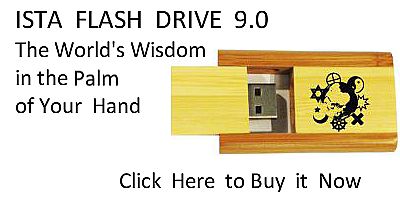 Sacred Texts
Hinduism
Index
Previous
Next
---
VIII, 5. Prayer for protection addressed to a talisman made from wood of the sraktya-tree.
1. This attacking talisman, (itself) a man, is fastened upon the man: it is full of force, slays enemies, makes heroes of men, furnishes shelter, provides good luck.
2. This talisman slays enemies, makes strong men, is powerful, lusty, victorious, strong; as a man it advances against sorceries and destroys them.
3. With this talisman Indra slew Vritra, with it he, full of device, destroyed the Asuras, with it he conquered both the heaven and earth, with it he conquered the four regions of space.
4. This talisman of sraktya assails and attacks. With might controlling the enemies, it shall protect us on all sides!
5. Agni has said this, and Soma has said this; Brihaspati, Savitar, Indra (have said) this. These divine purohitas, (chaplains) shall turn back for me (upon the sorcerer) the sorceries with aggressive amulets!
6. I have interposed heaven and earth, also the day, and also the sun. These divine purohitas (chaplains) shall turn back for me (upon the sorcerer) the sorceries with aggressive amulets!
7. (For) the folk that make an armour of the talisman of sraktya--like the sun ascending the sky, it subjects and beats off the sorceries.
8. With the amulet of sraktya, as if with a seer of powerful spirit, I have gained all battles, I slay the enemies, the Rakshas.
9. The sorceries that come from the Angiras, the sorceries that come from the Asuras, the sorceries that prepare themselves, and those that are prepared by others, both these shall go away to a distance across ninety navigable streams!
10. As an armour upon him the gods shall tie the amulet, Indra, Vishnu, Savitar, Rudra, Agni, Pragâpati, Parameshthin, Virâg,Vaisvânara, and the seers all.
11. Thou art the most superb of plants, as if a steer among the cattle, as if a tiger among beasts of prey. (The amulet) that we did seek, that have we found, a guardian at our side.
12. He that wears this talisman, verily is a tiger, a lion as well, and, too, a bull; moreover a curtailer of enemies.
13. Him slay not the Apsaras, nor the Gandharvas, nor mortal men; all reoions does he rule, that wears this talisman.
14. Kasyapa has created thee, Kasyapa has produced thee. Indra wore thee in human (battle); wearing thee in the close combat he conquered. The gods did make the talisman an armour of thousandfold strength.
15. He that plans to harm thee with sorceries, with (unholy) consecrations and sacrifices--him beat thou back, O Indra, with thy thunderbolt that hath a hundred joints!
16. This talisman verily does assail, full of might, victorious. Offspring and wealth it shall protect, provide defence, abound in luck!
17. Remove our enemies in the south, remove our enemies in the north; remove, O Indra, our enemies in the west: light, O hero, place in front (east) of us!
18. An armour for me be heaven and earth, an armour day, an armour the sun! An armour for me be Indra and Agni; Dhâtar shall bestow (dadhAtu) an armour upon me!
19. The armour of Indra and Agni, that is thick and strong, all the gods united do not pierce. This great (armour) shall protect my body on all sides, that I may obtain long life, and reach old age!
20. The divine talisman has ascended upon me,unto completc exemption from injury. Assemble about this post that protects the body, furnishes threefold defence, in order to (secure) strength!
21. Into it Indra shall deposit manliness: do ye, O gods, assemble about it for long life, for life lasting a hundred autumns, that he may reach old age.
22. May Indra who bestows welfare, the lord of the people, the slayer of Vritra, the controller of enemies, he that conquereth and is unconquered, the soma-drinking bull that frees from danger, fasten the amulet upon thee: may it protect thee on each and every side, by day and by night!
---
Next: X, 3. Praise of the virtues of an amulet derived from the varana-tree