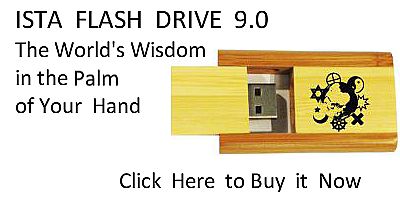 Sacred Texts
Hinduism
Yoga
Index
Previous
---
Buy this Book at Amazon.com
---


Kundalini, The Mother of the Universe, by Rishi Singh Gherwal, [1930], at sacred-texts.com
---
The following advertisements followed the original book. I have transcribed them for completeness. The addresses and prices in these advertisements are long out of date and we cannot provide further information about this.—JBH.
The following book is also at this site at this location:
YOGA VASHISHT OR HEAVEN FOUND
(By the Author)
It is the book for the truth-seekers who are hungry for Spirituality.
It is the guidance for the daily life. The work of the Great Master, who made it so very easy by illustration, that, even a ten year old child can understand it.
This book contains the following chapters:
1—Sri Ram, the Truth Seeker.
2—How Wise should Live.
3—How Suka attained Liberation.
4—The Way to the Blessed State.
5—The Creation of the Universe; Seven States of Wisdom and Seven States of Ignorance.
6—Queen Chundalai. The Greatest Woman Yogin, reveals the Mysteries of the Kundalini. Her students do not want to go to Heaven, as they found Heaven Everywhere.
7—How King Janak attained Emancipation, at same time doing his daily duties.
8—How Egoist Bali attained Samadhi.
9—How the King of Hunters attained Realization of the Self.
10—Long Lived Yogi and Secret of his Longevity.
11—Levitation and the Goal of the Yogi.
12—Katha Upanishad or Mystery of Death.
Read this book and you will never miss the Consciousness of God within you.
- PRICE $3.00 -
For a Limited Time.
In ordering book address:
Rishi Singh Gherwal or J. Falkenstein
P. O. Box 533 Santa Barbara, Calif.
U. S. A.
THE BOOK YOU'VE BEEN WAITING FOR
At last a book giving an intimate glimpse into the lives of the great Masters, by one who lived among them.
Read their priceless words of teaching, and read of the marvels they daily perform.
No other book like this has come out of India. In its pages YOU, too, may walk beside the MASTERS, may listen to the Eternal Voice of the Ages chant the song of the Infinite, may even dine on Prana.
When you are thru with the book, you will have had a visit with me to the Holy Temples of the Himalayans.
Great Masters of the Himalayas. Their Lives And Temple Teachings.
By Rishi Singh Gherwal.—Price 1.25
The Prasna Upanishad: Price S.75
Marvelous Feats Performed by Yogis, through Yoga. Doctors, Scientists and Chemists unable to solve the mysteries. PRICE $.35.
By Same Author
For the book and correspondence course write
Rishi S. Gherwal or J. Falkenstein
P. O. Box 533 Santa Barbara, Calif.