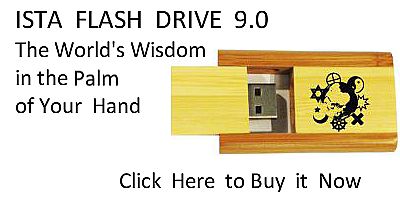 Sacred Texts
Esoteric
Index
Previous
Next
---
Buy this Book at Amazon.com
---
Comte de Gabalis [1913], at sacred-texts.com
---
TRUTH.
MUHAMMED'S PROPHECY OF TRUTH.
"TO ITS OWN BOOK SHALL EVERY NATION BE SUMMONED."
1. "Men have rent their great concern, one among another, into seéts; every party rejoicing in that which is their own;
Wherefore leave them till a certain time, in their depths of error.
2. One day God will call to them and say, 'Where are my companions as ye supposed them?'
And we will bring up a witness out of every nation and say, 'Bring your proofs.' And they shall know that the truth is with God alone, and the gods of their own devising shall desert them.
3. And thou shalt see every nation KNEELING to its own book shall every nation be summoned:"
THE KORAN. I, SURA xxiii, THE BELIEVERS; 2, SURA xxviii, THE STORY; 3, SURA xlv, THE KNEELING. EVERYMAN'S LIBRARY EDITION.
---
Next: Israels' Prophecy of Justice