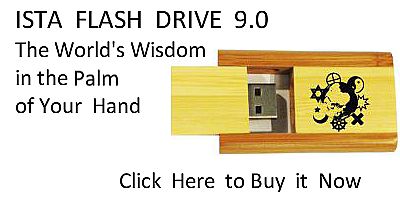 Sacred Texts
Esoteric
Index
Previous
Next
---
Buy this Book at Amazon.com
---
Comte de Gabalis [1913], at sacred-texts.com
---
JAPHET.
MMThe Comte's identification of Zoroaster with Japhet is merely a manner of stating that these names represent equivalent manifestations of the same Divine Force. In Masonry the Cabalistic tradition as to this Force has been maintained. When the order of Knights Templar was founded, supposedly by Hugh, Godfrey and others, their leader was in reality a Master whose true name and identity remained unknown,--in reverent memory of whom, as the source from which they received their instruéion, they erected in the seven towered walls of their cities of refuge, one tower higher than the rest, and facing towards the East which they called the tower of Japhet.
ZOROASTER.
"'The sun is sometimes called in Persian Zartushti or tasht-i-zer, the golden orb (zer, gold; tasht, a disk). And in honour of the sun, I conceive, was named the celebrated philosopher Zerdusht, whom the Greeks have called Zoroaster, retaining the first part of his name, but altering the -se.cond, into Αστρον, equivalent in their language to the Persian tasht, an orb or disk.' It may be added, that the first Zoroaster was evidently mythical (probably a mere name for the sun himself)."
THE JOURNAL OF THE ROYAL ASIATIC SOCIETY OF GREAT BRITAIN AND IRELAND. NEW SERIES, VOL. iii, PART I, 1867, PAGES 10, 11. CONTRIBUTIONS TOWARDS A GLOSSARY OF THE ASSYRIAN LANGUAGE BY H. F. TALBOT.
---
Next: NN. Nymph of Stauffenberg