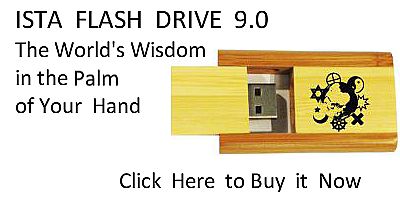 Sacred Texts
Esoteric
Index
Next
---
Buy this Book at Amazon.com
---
Comte de Gabalis [1913], at sacred-texts.com
---
COMTE DE GABALIS
BY THE
ABBÉ N. DE MONTFAUCON DE VILLARS.
RENDERED OUT OF FRENCH INTO ENGLISH
WITH A
COMMENTARY.
"When a thing is hidden away with so much pains, merely to repeal it is to destroy it." TERTULLIAN.
PUBLISHED BY THE BROTHERS,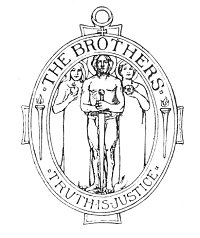 and printed at The Old Bourne Press,
under the supervision of W. H. Broome,
15 Holhorn, London, E.C.
[1913]
Scanned at sacred-texts.com, August-October 2006. Proofed and formatted by John Bruno Hare. This text is in the public domain in the United States because it was published prior to January 1st, 1923. These files may be used for any non-commercial purpose, provided this notice of attribution is left intact in all copies.


Click to enlarge
Front Cover and Spine



Click to enlarge
End Papers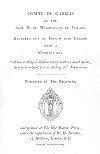 Click to enlarge
Title Page



Click to enlarge
Frontispiece


This ancient monument of the Mysteries portrays the action of the Solar Flame in and about the God-enlightened man. When governed and directed upward this Flame becomes the instrument which the soul uses to build up its deathless Solar or Spiritual Body.

INVOCATION TO THE FLAME.

CALL UPON THEE, O LIVING GOD, RADIANT WITH ILLUMINATING FIRE. O UNSEEN PARENT OF THE SUN! POUR FORTH THY LIGHT GIVING POWER AND ENERGISE THY DIVINE SPARK. ENTER INTO THIS FLAME AND LET IT BE AGITATED BY THE BREATHS OF THY HOLY SPIRIT. MANIFEST THY 11? POWER AND OPEN FOR ME THE TEMPLE OF ALMIGHTY GOD WHICH IS WITHIN THIS FIRE! MANIFEST THY LIGHT FOR MY REGENERATION, AND LET THE BREADTH, HEIGHT, FULLNESS AND CROWN OF THE SOLAR RADIANCE APPEAR, AND MAY THE GOD WITHIN SHINE FORTH

WARNING.

This book is for the student who seeks to illuminate his intelligence by the Torch of his own divinity. Let him whose quest is the gratification of a selfish intellectualism beware its pages, for this is a book of hidden mystery and power. Therefore let the mind be pure that it may invite the approach of the Pilgrim Soul and come into a new realisation of God's Omnipotence and Justice.


Click to enlarge
The Polish Rider, by courtesy of the Berlin Photographic Company, London and New York.

"A nobleman of high rank and a great Cabalist, whose lands lie towards the frontiers of Poland." PAGE 9.
PAINTED BY
Rembrandt,
1606 A.D.--1669 A.D.
---
Next: The Book