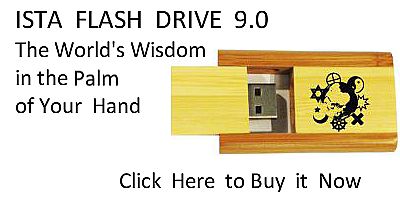 Sacred Texts
Christianity
Revelation
Index
Previous
Next
---
The Announcement
"Behold, He cometh with clouds; and every eye shall SEE HIM, and they also which PIERCED HIM: and all kindreds of the earth shall wail because of Him. Even so, Amen."
Rev. 1:7.
This refers to the Second Stage of Christ's Coming, the "Revelation" or "Appearing." The First Stage of His Coming, the "Rapture," is not mentioned in the Book. This will fulfil Zech. 12:10, "They (the Jews) shall look upon Me (Jesus) whom they have PIERCED." This is confirmatory of the view that the Book of Revelation deals mainly with the events that follow after the "Rapture" and precede and attend the "Revelation" or the coming to the earth of the Lord.
It is difficult to imagine the grief and remorse that will fill the hearts of those Jews who shall witness the return of the Lord to the Mount of Olives, when they shall see in His hands and feet the "PRINT OF THE NAILS," and He shall be revealed as the One they crucified. Like Thomas they will cry, "MY LORD AND MY GOD." John 20:24-29. The Prophet Zechariah (Zech. 12:9-14) describes it as a time of great "BITTERNESS" and a day of great mourning in Jerusalem, when families will separate themselves from their neighbors and mourn every family apart. And not only shall the Jews mourn because they rejected Him when He came the first time, but the nations of the earth will WAIL when they realize that He has come back, not as a Saviour, but a Judge to punish them for their iniquities.
---
Next: The Vision