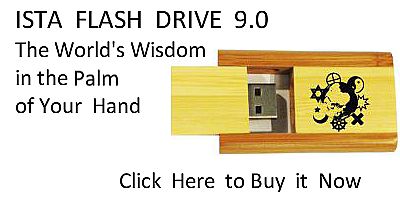 Sacred Texts
Christianity
Early Church Fathers
Index
Previous
Next
---
§30. The reality of the resurrection proved by facts: (1) the victory over death described above: (2) the Wonders of Grace are the work of One Living, of One who is God: (3) if the gods be (as alleged) real and living, a fortiori He Who shatters their power is alive.
What we have so far said, then, is no small proof that death has been brought to naught, and that the Cross of the Lord is a sign of victory over him. But of the Resurrection of the body to immortality thereupon accomplished by Christ, the common Saviour and true Life of all, the demonstration by facts is clearer than arguments to those whose mental vision is sound. 2. For if, as our argument shewed, death has been brought to nought, and because of Christ all tread him under foot, much more did He Himself first tread him down with His own body, and bring him to nought. But supposing death slain by Him, what could have happened save the rising again of His body, and its being displayed as a monument of victory against death? or how could death have been shewn to be brought to nought unless the Lord's body had risen? But if this demonstration of the Resurrection seem to any one insufficient, let him be assured of what is said even from what takes place before his eyes. 3. For whereas on a man's decease he can put forth no power, but his influence lasts to the grave and thenceforth ceases; and actions, and power over men, belong to the living only; let him who will, see and be judge, confessing the truth from what appears to sight. 4. For now that the Saviour works so great things among men, and day by day is invisibly persuading so great a multitude from every side, both from them that dwell in Greece and in foreign lands, to come over to His faith, and all to obey His teaching, will any one still hold his mind in doubt whether a Resurrection has been accomplished by the Saviour, and whether Christ is alive, or rather is Himself the Life? 5. Or is it like a dead man to be pricking the consciences of men, so that they deny their hereditary laws and bow before the teaching of Christ? Or how, if he is no longer active (for this is proper to one dead), does he stay from their activity those who are active and alive, so that the adulterer no longer commits adultery, and the murderer murders no more, nor is the inflicter of wrong any longer grasping, and the profane is henceforth religious? Or how, if He be not risen but is dead, does He drive away, and pursue, and cast down those false gods said by the unbelievers to be alive, and the demons they worship? 6. For where Christ is named, and His faith, there all idolatry is deposed and all imposture of evil spirits is exposed, and any spirit is unable to endure even the name, nay even on barely hearing it flies and disappears. But this work is not that of one dead, but of one that lives—and especially of God. 7. In particular, it would be ridiculous to say that while the spirits cast out by Him and the idols brought to nought are alive, He who chases them away, and by His power prevents their even appearing, yea, and is being confessed by them all to be Son of God, is dead.
---
Next: If Power is the sign of life, what do we learn from the impotence of idols, for good or evil, and the constraining power of Christ and of the Sign of the Cross? Death and the demons are by this proved to have lost their sovereignty. Coincidence of the above argument from facts with that from the Personality of Christ.