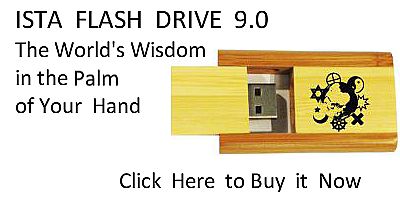 Sacred Texts
Christianity
Early Church Fathers
Index
Previous
Next
---
§36. This the more striking, if we consider the opposing forces out of which this order is produced.
Who that sees things of opposite nature combined, and in concordant harmony, as for example fire mingled with cold, and dry with wet, and that not in mutual conflict, but making up a single body, as it were homogeneous, can resist the inference that there is One external to these things that has united them? Who that sees winter giving place to spring and spring to summer and summer to autumn, and that these things contrary by nature (for the one chills, the other burns, the one nourishes, the other destroys), yet all make up a balanced result beneficial to mankind,—can fail to perceive that there is One higher than they, Who balances and guides them all, even if he see Him not? 2. Who that sees the clouds supported in air, and the weight of the waters bound up in the clouds, can but perceive Him that binds them up and has ordered these things so? Or who that sees the earth, heaviest of all things by nature, fixed upon the waters, and remaining unmoved upon what is by nature mobile, will fail to understand that there is One that has made and ordered it, even God? Who that sees the earth bringing forth fruits in due season, and the rains from heaven, and the flow of rivers, and springing up of wells, and the birth of animals from unlike parents, and that these things take place not at all times but at determinate seasons,—and in general, among things mutually unlike and contrary, the balanced and uniform order to which they conform,—can resist the inference that there is one Power which orders and administers them, ordaining things well as it thinks fit? 4. For left to themselves they could not subsist or ever be able to appear, on account of their mutual contrariety of nature. For water is by nature heavy, and tends to flow downwards, while the clouds are light and belong to the class of things which tend to soar and mount upwards. And yet we see water, heavy as it is, borne aloft in the clouds. And again, earth is very heavy, while water on the other hand is relatively light; and yet the heavier is supported upon the lighter, and the earth does not sink, but remains immoveable. And male and female are not the same, while yet they unite in one, and the result is the generation from both of an animal like them. And to cut the matter short, cold is opposite to heat, and wet fights with dry, and yet they come together and are not at variance, but they agree, and produce as their result a single body, and the birth of everything.
---
Next: The same subject continued.