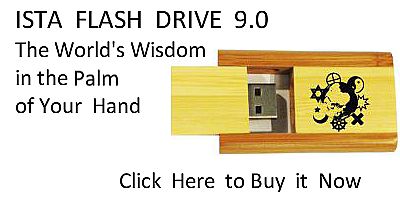 Sacred Texts
Christianity
Early Church Fathers
Index
Previous
Next
---
Chapter 15.—Of the Man Christ Jesus, the Mediator Between God and Men.
But if, as is much more probable and credible, it must needs be that all men, so long as they are mortal, are also miserable, we must seek an intermediate who is not only man, but also God, that, by the interposition of His blessed mortality, He may bring men out of their mortal misery to a blessed immortality.  In this intermediate two things are requisite, that He become mortal, and that He do not continue mortal.  He did become mortal, not rendering the divinity of the Word infirm, but assuming the infirmity of flesh.  Neither did He continue mortal in the flesh, but raised it from the dead; for it is the very fruit of His p. 174 mediation that those, for the sake of whose redemption He became the Mediator, should not abide eternally in bodily death.  Wherefore it became the Mediator between us and God to have both a transient mortality and a permanent blessedness, that by that which is transient He might be assimilated to mortals, and might translate them from mortality to that which is permanent.  Good angels, therefore, cannot mediate between miserable mortals and blessed immortals, for they themselves also are both blessed and immortal; but evil angels can mediate, because they are immortal like the one party, miserable like the other.  To these is opposed the good Mediator, who, in opposition to their immortality and misery, has chosen to be mortal for a time, and has been able to continue blessed in eternity.  It is thus He has destroyed, by the humility of His death and the benignity of His blessedness, those proud immortals and hurtful wretches, and has prevented them from seducing to misery by their boast of immortality those men whose hearts He has cleansed by faith, and whom He has thus freed from their impure dominion.
Man, then, mortal and miserable, and far removed from the immortal and the blessed, what medium shall he choose by which he may be united to immortality and blessedness?  The immortality of the demons, which might have some charm for man, is miserable; the mortality of Christ, which might offend man, exists no longer.  In the one there is the fear of an eternal misery; in the other, death, which could not be eternal, can no longer be feared, and blessedness, which is eternal, must be loved.  For the immortal and miserable mediator interposes himself to prevent us from passing to a blessed immortality, because that which hinders such a passage, namely, misery, continues in him; but the mortal and blessed Mediator interposed Himself, in order that, having passed through mortality, He might of mortals make immortals (showing His power to do this in His own resurrection), and from being miserable to raise them to the blessed company from the number of whom He had Himself never departed.  There is, then, a wicked mediator, who separates friends, and a good Mediator, who reconciles enemies.  And those who separate are numerous, because the multitude of the blessed are blessed only by their participation in the one God; of which participation the evil angels being deprived, they are wretched, and interpose to hinder rather than to help to this blessedness, and by their very number prevent us from reaching that one beatific good, to obtain which we need not many but one Mediator, the uncreated Word of God, by whom all things were made, and in partaking of whom we are blessed.  I do not say that He is Mediator because He is the Word, for as the Word He is supremely blessed and supremely immortal, and therefore far from miserable mortals; but He is Mediator as He is man, for by His humanity He shows us that, in order to obtain that blessed and beatific good, we need not seek other mediators to lead us through the successive steps of this attainment, but that the blessed and beatific God, having Himself become a partaker of our humanity, has afforded us ready access to the participation of His divinity.  For in delivering us from our mortality and misery, He does not lead us to the immortal and blessed angels, so that we should become immortal and blessed by participating in their nature, but He leads us straight to that Trinity, by participating in which the angels themselves are blessed.  Therefore, when He chose to be in the form of a servant, and lower than the angels, that He might be our Mediator, He remained higher than the angels, in the form of God,—Himself at once the way of life on earth and life itself in heaven.
---
Next: Chapter 16