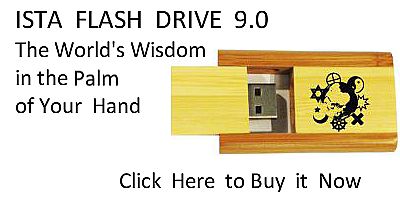 Sacred Texts
Christianity
Early Church Fathers
Index
Previous
Next
---
Chapter XII.—Argument for the Resurrection /rom the Purpose Contemplated in Man's Creation.
The argument from the cause will appear, if we consider whether man was made at random and in vain, or for some purpose; and if for some purpose, whether simply that he might live and continue in the natural condition in which he was created, or for the use of another; and if with a view to use, whether for that of the p. 155 Creator Himself, or of some one of the beings who belong to Him, and are by Him deemed worthy of greater care. Now, if we consider this in the most general way, we find that a person of sound mind, and who is moved by a rational judgment to do anything, does nothing in vain which he does intentionally, but either for his own use, or for the use of some other person for whom he cares, or for the sake of the work itself, being moved by some natural inclination and affection towards its production. For instance (to make use of an illustration, that our meaning may be clear), a man makes a house for his own use, but for cattle and camels and other animals of which he has need he makes the shelter suitable for each of them; not for his own use, if we regard the appearance only, though for that, if we look at the end he has in view, but as regards the immediate object, from concern for those for whom he cares. He has children, too, not for his own use, nor for the sake of anything else belonging to him, but that those who spring from him may exist and continue as long as possible, thus by the succession of children and grandchildren comforting himself respecting the close of his own life, and hoping in this way to immortalize the mortal. Such is the procedure of men. But God can neither have made man in vain, for He is wise, and no work of wisdom is in vain; nor for His own use, for He is in want of nothing. But to a Being absolutely in need of nothing, no one of His works can contribute anything to His own use. Neither, again, did He make man for the sake of any of the other works which He has made. For nothing that is endowed with reason and judgment has been created, or is created, for the use of another, whether greater or less than itself, but for the sake of the life and continuance of the being itself so created. For reason cannot discover any use which might be deemed a cause for the creation of men, since immortals are free from want, and in need of no help from men in order to their existence; and irrational beings are by nature in a state of subjection, and perform those services for men for which each of them was intended, but are not intended in their turn to make use of men: for it neither was nor is right to lower that which rules and takes the lead to the use of the inferior, or to subject the rational to the irrational, which is not suited to rule. Therefore, if man has been created neither without cause and in vain (for none of God's works is in vain, so far at least as the purpose of their Maker is concerned), nor for the use of the Maker Himself, or of any of the works which have proceeded from Him, it is quite clear that although, according to the first and more general view of the subject, God made man for Himself, and in pursuance of the goodness and wisdom which are conspicuous throughout the creation, yet, according to the view which more nearly touches the beings created, He made him for the sake of the life of those created, which is not kindled for a little while and then extinguished. For to creeping things, I suppose, and birds, and fishes, or, to speak more generally, all irrational creatures, God has assigned such a life as that; but to those who bear upon them the image of the Creator Himself, and are endowed with understanding, and blessed with a rational judgment, the Creator has assigned perpetual duration, in order that, recognising their own Maker, and His power and skill, and obeying law and justice, they may pass their whole existence free from suffering, in the possession of those qualities with which they have bravely borne their preceding life, although they lived in corruptible and earthly bodies. For whatever has been created for the sake of something else, when that has ceased to be for the sake of which it was created, will itself also fitly cease to be, and will not continue to exist in vain, since, among the works of God, that which is useless can have no place; but that which was created for the very purpose of existing and living a life naturally suited to it, since the cause itself is bound up with its nature, and is recognised only in connection with existence itself, can never admit of any cause which shall utterly annihilate its existence. But since this cause is seen to lie in perpetual existence, the being so created must be preserved for ever, doing and experiencing what is suitable to its nature, each of the two parts of which it consists contributing what belongs to it, so that the soul may exist and remain without change in the nature in which it was made, and discharge its appropriate functions (such as presiding over the impulses of the body, and judging of and measuring that which occurs from time to time by the proper standards and measures), and the body be moved according to its nature towards its appropriate objects, and undergo the changes allotted to it, and, among the rest (relating to age, or appearance, or size), the resurrection. For the resurrection is a species of change, and the last of all, and a change for the better of what still remains in existence at that time.
---
Next: Chapter XIII.—Continuation of the Argument.