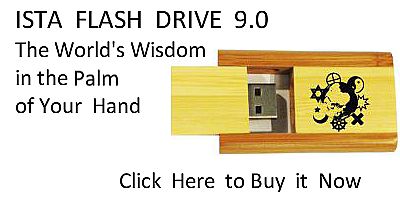 Sacred Texts
Christianity
Early Church Fathers
Index
Previous
Next
---
Chapter XXVI.—Ridicule of the Studies of the Greeks.
Cease to make a parade of sayings which you have derived from others, and to deck yourselves like the daw in borrowed plumes. If each state were to take away its contribution to your speech, your fallacies would lose their power. While inquiring what God is, you are ignorant of what is in yourselves; and, while staring all agape at the sky, you stumble into pitfalls. The reading of your books is like walking through a labyrinth, and their readers resemble the cask of the Danaïds. Why do you divide time, saying that one part is past, and another present, and another future? For how can the future be passing when the present exists? As those who are sailing imagine in their ignorance, as the ship is borne along, that the hills are in motion, so you do not know that it is you who are passing along, but that time (ὁ αἰών) remains present as long as the Creator wills it to exist. Why am I called to account for uttering my opinions, and why are you in such haste to put them all down? Were not you born in the same manner as ourselves, and placed under the same government of the world? Why say that wisdom is with you alone, who have not another sun, nor other risings of the stars, nor a more distinguished origin, nor a death preferable to that of other men? The grammarians have been the beginning of this idle talk; and you who parcel out wisdom are cut off from the wisdom that is according to truth, and assign the names of the several parts to particular men; and you know not God, but in your fierce contentions destroy one another. And on this account you are all nothing worth. While you arrogate to yourselves the sole right of discussion, you discourse like the blind man with the deaf. Why do you handle the builder's tools without knowing how to build? Why do you busy yourselves with words, while you keep aloof from deeds, puffed up with praise, but cast down by misfortunes? Your modes of acting are contrary to reason, for you make a pompons appearance in public, but hide your teaching in corners. Finding you to be such men as these, we have abandoned you, and no longer concern ourselves with your tenets, but follow the word of God. Why, O man, do you set the letters of the alphabet at war with one another? Why do you, as in a boxing match, make their sounds clash together with your mincing Attic way of speaking, whereas you ought to speak more according to nature? For if you adopt the Attic dialect though not an Athenian, pray why do you not speak like the Dorians? How is it that one appears to you more rugged, the other more pleasant for intercourse?
---
Next: Chapter XXVII. The Christians are Hated Unjustly.